Whether you visit Canterbury for a day out with kids or pick the city for a family break it's a fascinating place with more tales to tell than ever, as Family Traveller's John Lewisohn discovered when he spent a few days there recently with his family.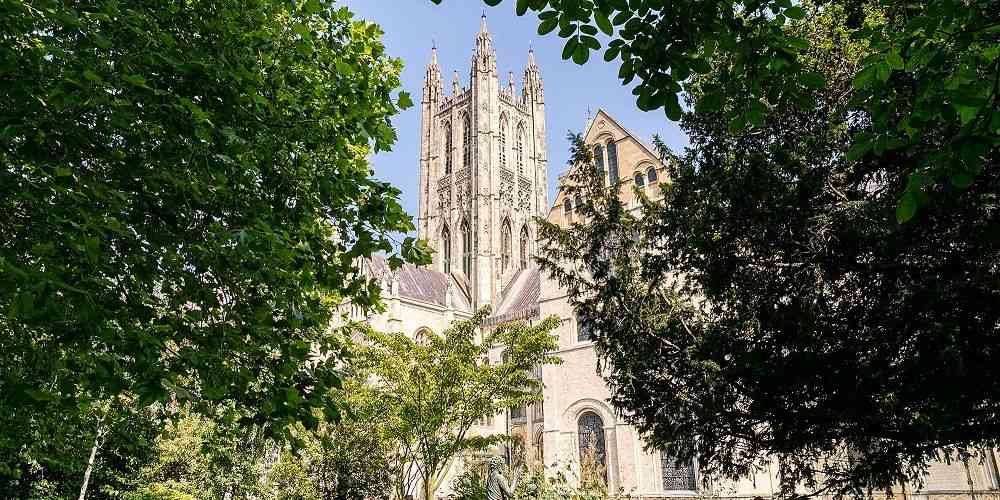 My recent Canterbury tale was a trip down memory lane. I studied at University of Kent, located on a hill with fine views of the city. And now after less than an hour's train journey from St Pancras I'm back: in a summer heatwave, a bit older and ready to rediscover the city that was my home all those years ago.
As I walked the streets of Canterbury and Whitstable, where I lived for two years, memories came flooding back. The pub where I met my future wife; the essential wine bar to impress dates; the posh hotel where my parents stayed when they visited; Westgate's fabulous Café Des Amis Mexican restaurant, still there and still amazing – I was lured to its opening party years ago on the promise of free tequila.
I was delighted to discover Canterbury was as much fun as ever, found myself rather envious of everyone who lives here and can personally recommend it as perfect for a family break. It just has so much going on. There are family-friendly events year round, including the bOing! Festival, the Medieval Pageant, Canterbury Festival and Herne Bay Festival. The city's variety of vibrant restaurants, pubs, hotels and shops is incredible, with something for every budget. And history doesn't just live in museums, it's here on every street. Quite literally in some cases: did you know that the term "canter", to describe the speed between "trot" and "gallop", originated in medieval Canterbury and was dictated by the width of a certain street that allowed horse to pick up speed – just not too much.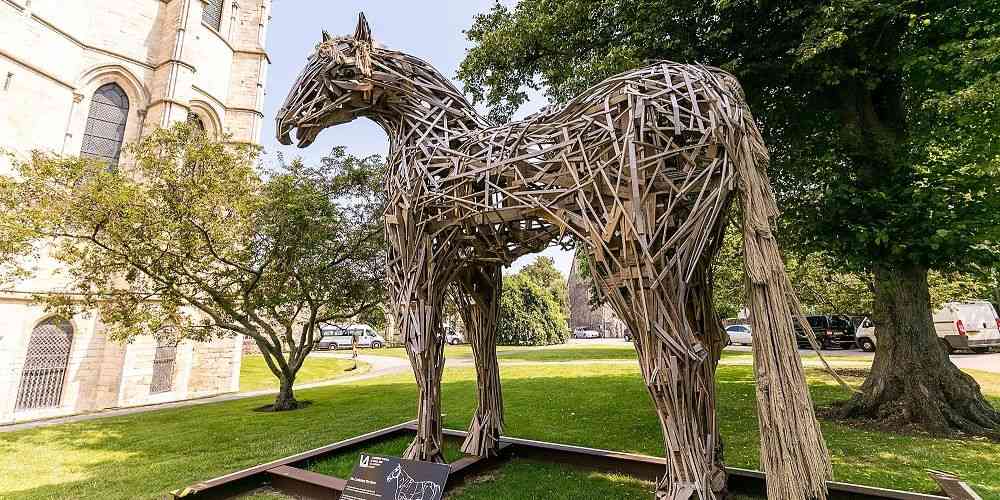 Canterbury has tall tales to tell at every turn
The sharp-eyed will notice relics of the past on countless buildings. Look carefully at two delicately carved wooden gargoyles on either side of the entrance to Pret a Manger in the ancient narrow Mercery Lane leading to Christ Church Gate and the Buttermarket. Allegedly the site of a former brothel the happy gargoyle has departed after a good time, the angry one is waiting his turn …. might be a little tricky to explain to younger kids! For older children The Canterbury Tours offers themed tours on Hidden Canterbury and their Ghost Tour is sure to get jaws dropping in amazement at the city's haunted history.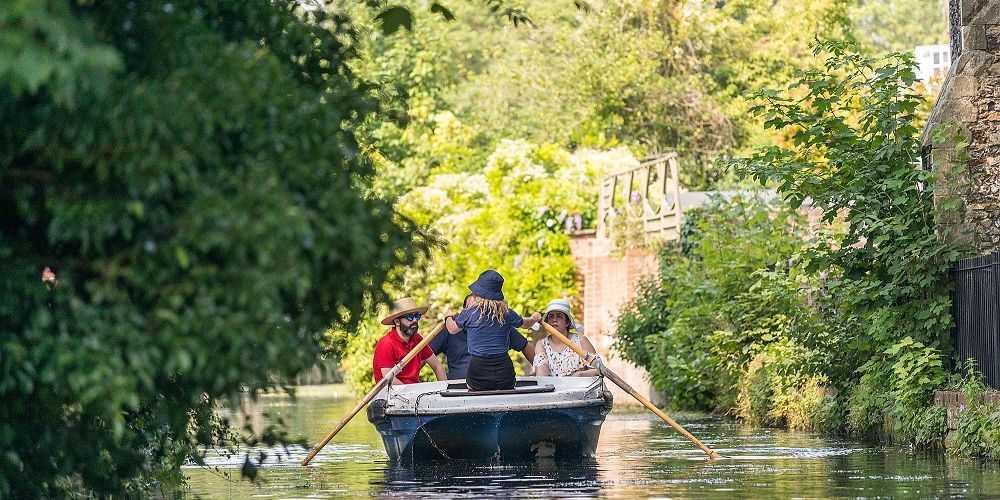 River Stour cruises and Canterbury Cathedral, of course
For a change of scene and a break from walking, see the city from a different perspective by taking a boat tour on the River Stour which flows gently through the city centre. Perfectly safe for kids of all ages, the tours' expert commentary is entertaining and filled with plenty of snippets of grisly history: keep your eyes peeled for the replica of the infamous witches' dunking stool.
No Canterbury family break would be complete without a visit to Canterbury Cathedral at the heart of the city's UNESCO World Heritage site. There's a range of family-friendly tours here year round, including The Inside Story which takes a journey round the Cathedral's history from the birth of English Christianity in 597 to the murder of Thomas Becket and the importance of Canterbury as a medieval place of pilgrimage – even younger kids will be thrilled by the monumental stone work, stained glass windows and knights' tombs. We had pretty perfect weather for our family break, so we also took a tour of Cathedral's lovely medicinal herb gardens; created centuries ago by Benedictine monks who lived within the Cathedral precinct and tended to the city's sick. And speaking of monks, the evocative ruins of  St. Augustine's Abbey are only a short walk from the Cathedral, fun for kids to explore and the Abbey museum is excellent and very family-friendly.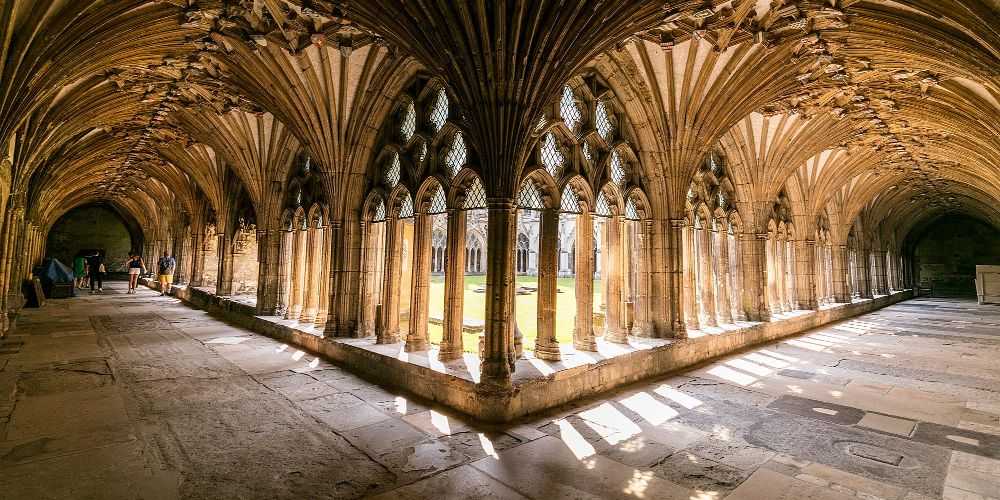 Discover incredible kid-friendly museums all over Canterbury
Going even further back in history visit Canterbury Roman Museum, which is actually located on the site of a large, Ancient Roman house, discovered in 1868 – just eight feet underground – by workmen digging drainage trenches. The museum contains one of the only Roman paving mosaics in the UK, information boards showing what Roman Canterbury looked like, and an interactive zone for children. Plan to spend at least an hour here, it's fascinating. The Beaney House of Art & Knowledge in the city centre is another good family choice. Its eclectic collection of artefacts ranges from a "face slapper" found in a 19th century Chinese prison to snowshoes from Arctic Canada and swords of every size, shape and vintage. There are also several interactive exhibits, plus children's workshops throughout the year.
Head to the coast, it's only 20 minutes away from the city
Head 20 minutes outside Canterbury and you arrive on the coast at Whitstable. A slightly faded and off-the-map town in my student days, Whitstable is now full of independent shops and great places to stay. Its vibrant sea front is lined with restaurants and Whitstable Harbour is awash with tinkling masts, colourful fishing boats and excellent food huts selling the famous local oysters or fish and chips – you can even buy crab-catching kits! Or you can do as we did and spend a thrilling 45 minutes sailing along the coast on vintage RNLI lifeboat, 'The Chieftain'. Another kid-friendly boat tour, this one welcomes dogs too. And, if your weather is as good as ours was, it's an unforgettable experience, that's also amazingly good value.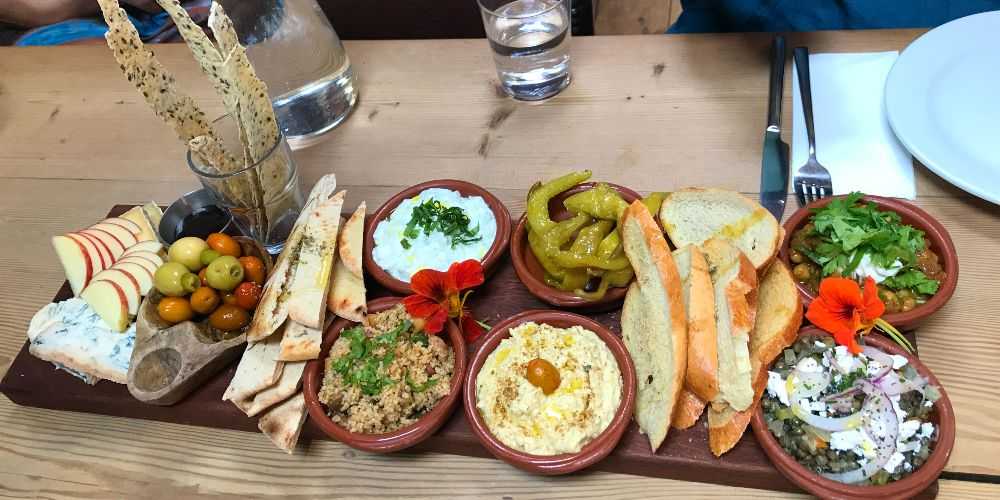 Add seaside traditions and fantastic food to your family break
While Whitstable has plenty of places to eat, just along the coast towards Herne Bay is Tankerton Beach with its rows of coveted beach huts overlooked by clifftop Jo Jo's Restaurant. This is one of the area's most popular restaurants and we can confirm its fresh fish and meze, with incredible sea views on the side, more than lives up to expectation. In my university days, we scorned the idea of living in Herne Bay. How things change. Herne Bay today is a revelation, with its elegant regency houses and long sea front of shops and smart ice cream parlours. This part of the coast is pebbly, but the sea's welcoming and the relatively new pier is lively and colourful, although it's a mere stub compared to the old one. Destroyed by storms in 1978, the original town pier stretched to an impressive 1,100m – look carefully and you can still see what's left of it in the distance.
Good to know about Canterbury
Canterbury is in the south east of England, 20 minutes drive from the Kent coast and less than an hour by train from London St. Pancras station.
Ready to plan your own Canterbury family break? Head to Visit Canterbury for all you need to plan days out with kids and longer stays. And don't forget to follow Family Traveller on Instagram and Facebook for more family break inspiration.
Images © Alex Hare Photography