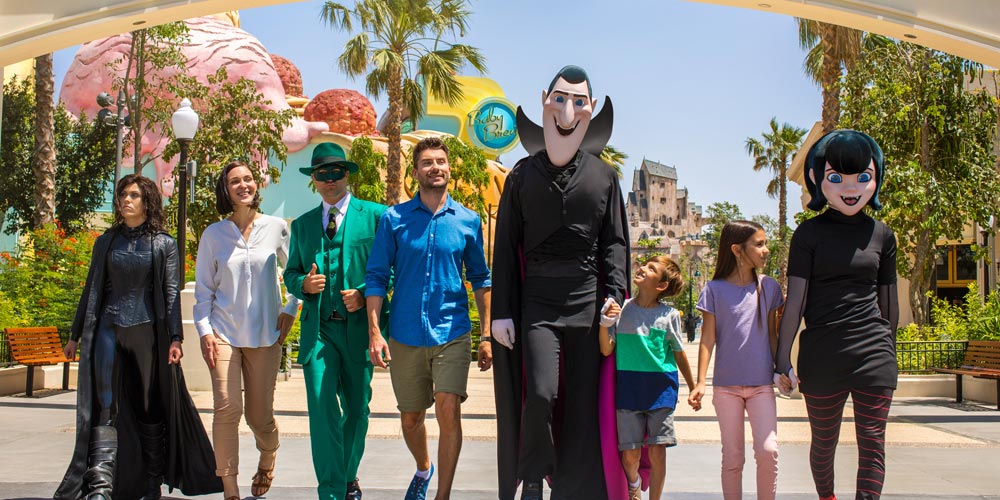 6/6

Dubai Parks and Resorts, UAE

Putting Dubai on the theme parks map, this attraction consists of three parks and one water park with over 100 rides and attractions:

MOTIONGATE™ Dubai showcases some of Hollywood's most beloved characters from DreamWorks Animation, Columbia Pictures and Liongate such as Ghostbusters, , Hunger Games, the Smurfs, Kung Fu Panda, How to Train Your Dragon, Madagascar and Shrek across 27 rides and attractions including five rollercoasters.

BOLLYWOOD PARKS™ Dubai is a first-of-its-kind theme park that showcases rides and attractions based on some of Bollywood's biggest blockbusters. The park has 30 street entertainment shows held throughout the day including folk dances and Bollywood themed acts.

LEGOLAND® Dubai is an interactive theme park for families which brings the well-known LEGO bricks to life with 40 themed rides, shows building experiences and attractions.

LEGOLAND Water Park is the region's only water park designed for families with kids aged 2-12. Children can let their creativity and imagination flow with over 20 LEGO themed water slides and attractions, including the LEGO Wave Pool, Duplo toddler play area and Build-A-Raft River where you can build your very own LEGO raft.

The entire area is connected by Riverland Dubai, a retail and dining district.

Where: The parks are on the E11 Highway past Dubai Marina and Jebel Ali heading towards Abu Dhabi.

Best age to go: All ages, though LEGOLAND Dubai is aimed at younger kids aged 2-12 years.

Can we stay? The Lapita Hotel is a Polynesian themed family hotel with 501 rooms and three villas and is part of the Marriott Autograph Collection. Children will love the adventure playgrounds, Kids/teen and adult fun pools and family spa.

Price: A one-day ticket to MOTIONGATE™ Dubai, LEGOLAND® Dubai or LEGOLAND® Water Park costs 245 AED (Approx. £50) per person. A one-day ticket to BOLLYWOOD PARKS™ Dubai costs 175 AED (Approx. £37) per person. A One Day Two Park pass that offers access to two of the Parks costs from 295 AED (Approx. £63) per person. A Two Day All Parks pass that offers access to all the Parks over two days costs from 525 AED (Approx. £63) per person.

Emirates Holidays offers three nights at the four-star Lapita™ Hotel from £615 per person. This price is based on two adults sharing a deluxe room on a half board basis and includes return Emirates flights from London Heathrow to Dubai and complimentary tickets to Dubai Parks and Resorts plus exclusive offers across the UAE with My Emirates Pass. Other departure airports are available – London Gatwick from £669pp, London Stansted from £635pp, Birmingham from £629pp, Manchester from £715pp, Newcastle from £639pp and Edinburgh from £679pp.

Find out more: dubaiparksandresorts.com
Family traveller rating:
EXCITING RIDES ★★★★★
VALUE FOR MONEY ★★★★
WOW FACTOR ★★★★★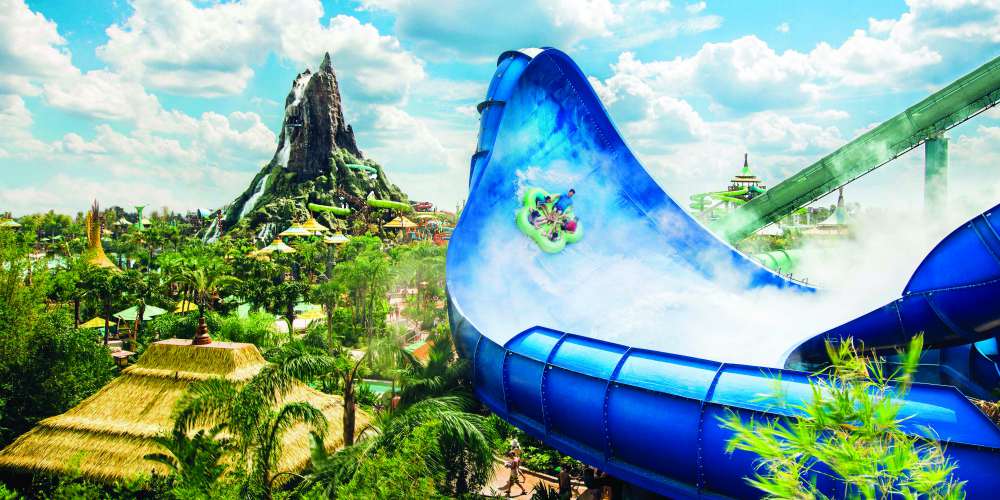 5/6

Universal Orlando Resort, USA

This is three giant parks in one –Universal Studios Florida, Universal Islands of Adventure and Universal's Volcano Bay Water Park – so there's always something new happening. The wow factor in 2019 is the opening of Hogwarts Castle's roller coaster in The Wizarding World of Harry Potter on 13 June. Named Hagrid's Magical Creatures Motorbike Adventure, Universal are keeping tight-lipped about specifics, but we do know fans will be plunged into the Forbidden Forest and catch a glimpse of rare creatures such as Fluffy the three-headed dog and giant spider Aragog. There's also a new Fast & Furious Supercharged experience including races and iconic vehicles at Universal Studios, and the new Volcano Bay park is more fun than you can shake an armband at, with body slides, drop rides, aqua coaster and rainforest village with river rafting and tubing.

Where: Florida – from Orlando Airport (MCO) it's a 25-minute shuttle bus or taxi ride.

Best age to go: Six to 16

Can we stay? This place is so big you'll need at least three days to cover all three parks, handily there are plenty of on-site hotels so you can maximise your time there. Best value is Universal's Endless Summer Resort where rooms start from $85, Universal's Cabana Bay channels a cool 50s vibe and has two massive pools and a lazy river, mansion-style Hard Rock has live music and rock star suites while Loews Portofino Bay Hotel looks like an Italian seaside village.

Price: Tui (tui.co.uk) offers seven nights at Universal's Cabana Bay Beach Resort in a room sleeping four and including flights from East Midlands and transfers, from £701pp. Three-park, three-day ticket: £299 adult, £291 child.

Find out more: universalorlando.com
Family traveller rating:
EXCITING RIDES ★★★★
VALUE FOR MONEY ★★★★
WOW FACTOR ★★★★★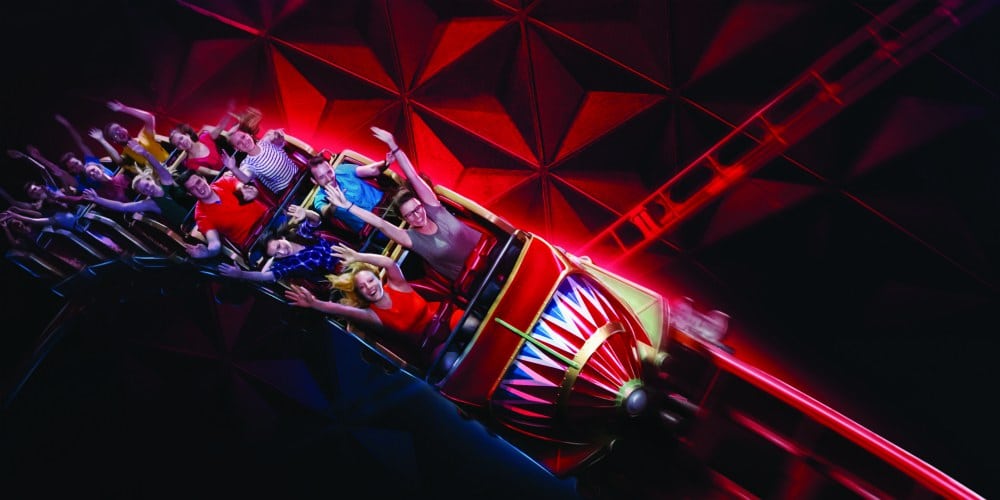 4/6

Europa Park, Germany

Get your pulses racing on the new CanCan Coaster, a roller coaster that whizzes through illuminated Paris and the Moulin Rouge in the dark. Another world first is the new Alpenexpress Coastiality, a roller coaster ride wearing virtual reality headsets that takes you through futuristic worlds while you feel the rushing air and stomach lurches of a real life roller coaster. Rulantica, a new water adventure resort, is set to open in autumn 2019 and will have 25 attractions including wild rivers, 17 slides and a giant wave pool. Other attractions include Chinese National Circus, beer tastings, spa and even a golf club, so there's plenty of fun for adults too.

Where: Germany's largest theme park lies 64km – less than an hour away by shuttle bus – from Strasbourg international airport. Europa-Park is no small fry in the theme park world with more than 100 rides spread across its sites in 13 countries including Italy, Spain and England (complete with replica Globe Theatre).

Best age to go: Six to 16

Can we stay? There are six hotels, including the New England-style, four-star Bell Rock with spa and suite in a lighthouse. Newly opened next to Rulantica (due by end of May) is Krønasår, a Museum-Hotel full of ancient artefacts (think dinosaur skeletons in reception) and with e-bikes for hire. Even more fun is the Camp Resort, where you get to spend the night in a family tepee.

Price: Day tickets: adult £44; four-11 £38; under fours free. Family of four at Camp Resort from £102 per night in May. europapark.de

Find out more: europapark.de
Family Traveller rating:
EXCITING RIDES ★★★★
VALUE FOR MONEY ★★★
WOW FACTOR ★★★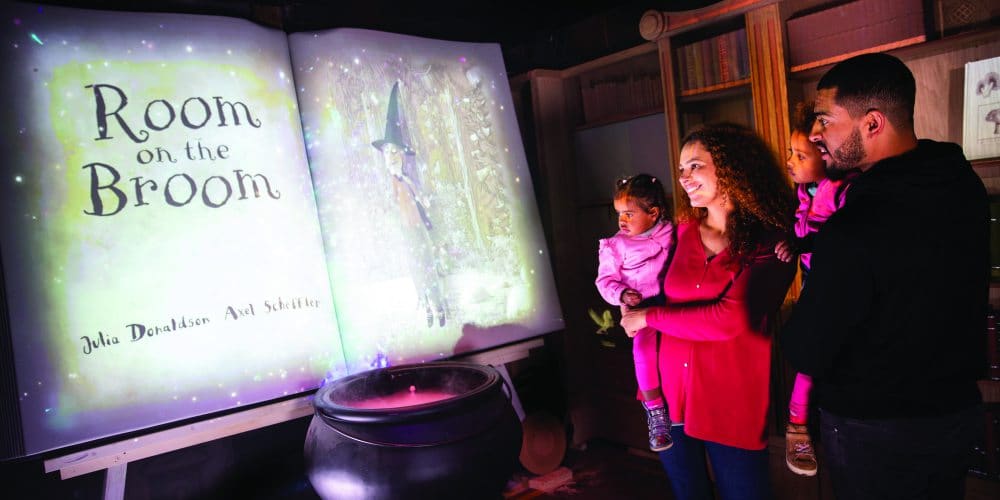 3/6

Chessington World of Adventures Resort, UK

Launched in March, Room on the Broom A Magical Journey brings the pages of Julia Donaldson's well-known book to life as children get to help the witch find her bow, wand and hat, come face-to-face with the dog, cat, frog and bird and brave a dragon (who wants witch and chips for tea). Chessington also opened the world's first Gruffalo River Ride Adventure in 2017 – a magical floating experience featuring the mouse, snake, fox, owl and (oh no) a Gruffalo gliding by. In short, it's fast becoming a Julia Donaldson-inspired hot spot for families. There's plenty for older children too including a Sea Life centre, Go Ape, and the rest of the theme park with more than 40 rides. The highlight is a roller coaster that ends with a splash as you hurtle into a pool overlooked by majestic Amur tigers.

Where: In the Royal Borough of Kingston just outside London, two miles from the M25.

Best age to go: Three to 10

Can we stay? There are two fun hotels on site geared up for families. Safari Hotel has themed rooms (think Penguins of Madagascar, Giraffe, Gruffalo) with bunk beds, restaurant with kids' meals and animal adorned walls, there's even a pool. Azteca Hotel has fun family rooms, such as the monkey temple, and a Savannah splash zone for water-based fun.

How much? Day tickets from £29.50pp (online five-day advance booking price). Children under three, free.

Find out more: chessington.com
Family Traveller rating:
EXCITING RIDES ★★★
VALUE FOR MONEY ★★★
WOW FACTOR ★★★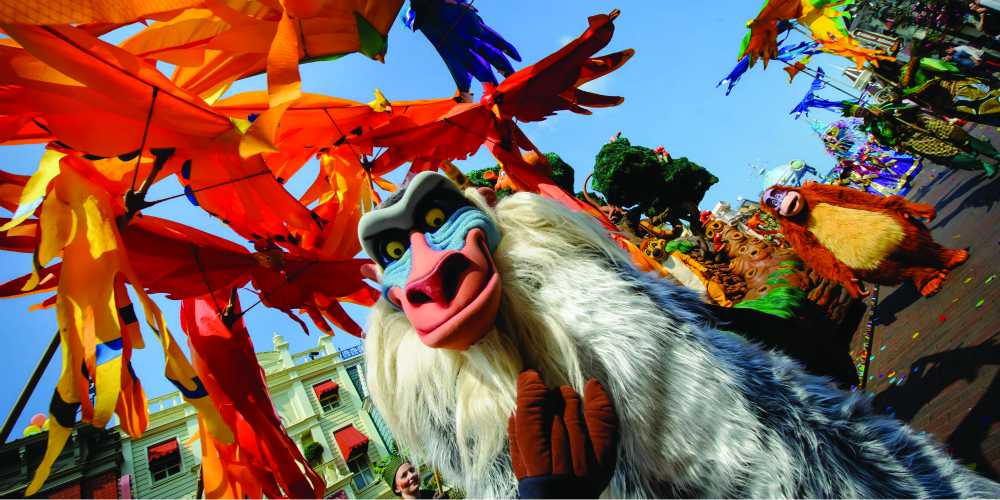 2/6

Disneyland Paris, France

The Lion King & Jungle Festival (June 30-Sept 22) where kids get to meet their favourite characters from Simba to Baloo, plus they can enjoy stage shows, learn to play the drums in an African-inspired village and take part in Timon's Matatadance in Adventureland. Elsewhere, you've got five magical lands with more than 50 attractions to explore, such as Alice's Curious Labyrinth, Dumbo the flying Elephant ride and Big Thunder Mountain, a not-to-be-missed, runaway mine cart roller coaster ride through a haunted mountain. Film lovers will want to go to Walt Disney Studios Park to discover the secrets of the silver screen with a side helping of adrenalin thanks to rides such as the Rock 'n' Roller Coaster where you can reach speeds of 100kmph to the music of Aerosmith!

Where: In Marne-La-Vallée, 32 miles east of Paris city centre. It is easily reached by Eurostar from London St Pancras in less than three hours.

Best age to go: Four to 16

Can we stay? You bet! There are so many options with six on-site hotels, including the show-stopping Disneyland Hotel, a pastel pink Victorian-style mansion with elegant rooms and Micky and Minnie in reception. Other options are the park's two nature resorts: Disney's Davy Crockett Ranch has rustic log  cabins in a forest, while Les Villages Nature Paris is a futuristic green getaway.

How much: Super magic ticket (family of four, two adults, two kids; one-day, two parks) from £336 (disneylandparis.com). Two nights' accommodation and three-day Disney Parks entry from £159pp at the Davy Crockett Ranch (magicbreaks.co.uk).
Family Traveller rating:
EXCITING RIDES ★★★★
VALUE FOR MONEY ★★★
WOW FACTOR ★★★★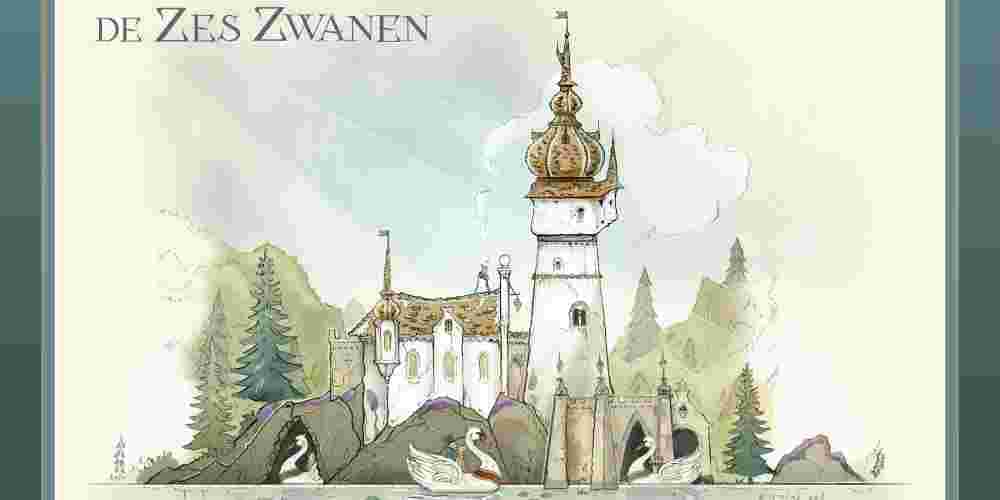 1/6

Efteling, The Netherlands

At 70-years-old, Efteling is one of the world's oldest theme parks and is built around fairy-tales, myths and legends so the new Brothers Grimm-inspired Six Swans attraction should go down well when it opens in the autumn. Set in the park's enchanted forest between Snow White's cave and Cinderella's house it will include a castle and rides on six swan-shaped boats.

At the end of 2019 Efteling will also open a new 4D attraction called Fabula, featuring a 3D film production in collaboration with multi-award-winning studio Aardman, who brought us much-loved shows like Wallace & Gromit, Chicken Run and Shaun the Sheep.

Fabula will centre on the theme of nature, presenting opportunities to eat and play in savanna, ocean and jungle themed environments. During the pre and main shows, visitors will watch the story of a grumpy young bear who must learn to get along with and respect other animals. With the help of a visit from Klaas Vaak (Mr. Sandman) and an inquisitive squirrel, the bear goes on a magical adventure through different habitats of the planet, finally learning how to be respectful towards his fellow animals. The film is dynamic and humorous but also teaches important moral and life lessons.

For something more pulse-racing, try the giant water coaster, terrifying wooden roller coaster, python steel coaster and swinging pirate ship. Other attractions range from haunted houses and miniature worlds to an elevated Thai temple and river rapids.

Where: Just over an hour south of Amsterdam by bus, alternatively a two-hour drive from Calais via Antwerp and Breda, after the 35-minute Eurotunnel Le Shuttle from Folkstone to Calais.

Best age to go: Three to 10

Can we stay? Efteling Hotel has everything from standard rooms to themed suites (Coca-Cola, circus, Snow White, Little Red Riding Hood and more). There are also on-site holiday houses and apartments.

How much: Adult and child (four-plus) day tickets, £32.60 (advance online booking), Three and under go free. One night in the Efteling Hotel from £313 for a family of four in a comfort room, breakfast, plus two days access to Efteling.

Find out more: efteling.com
Family Traveller rating:
EXCITING RIDES ★★★
VALUE FOR MONEY ★★★★
WOW FACTOR ★★★