Family Traveller reader Rowena Becker reveals how she recreated a Disney holiday at home for her four -year-old son after having to cancel their family holiday to Orlando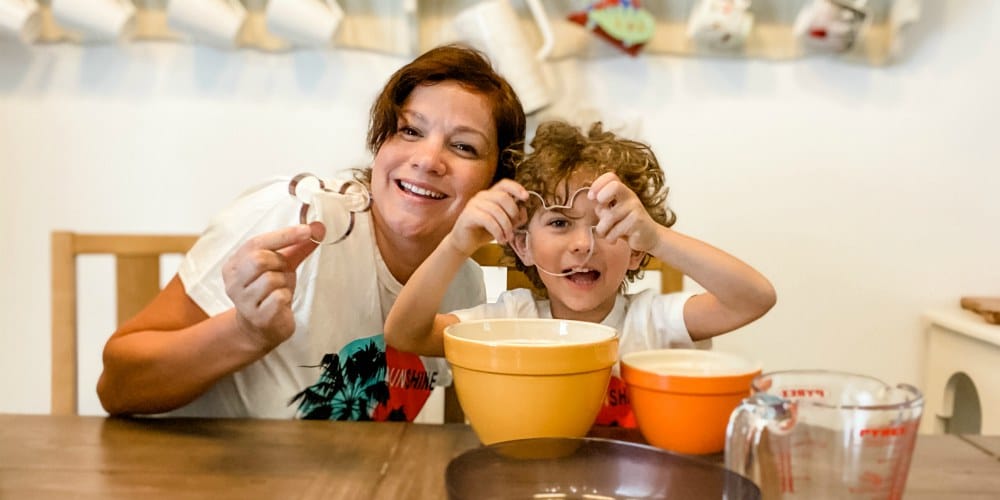 Our trip of a lifetime was cancelled. Our dream holiday to Disney World Orlando in Florida, which we had been planning for over a year, was no longer happening. To say we were disappointed would be an understatement, but we appreciated the need to stay home.
We'd been dreaming of going to Disney for so long and, when we'd finally booked our holiday of a lifetime (including a 14-day pass to all of the Disney Parks) Covid-19 came along.
Our flights were cancelled and we were forced to sort out a refund for our holiday. But that was just the first hurdle. Our next challenge was how to explain to a four-year-old, who has been talking non-stop about how he was going to Disney World Orlando, that we were no longer going.
I decided that there was only one thing for it: to make up for the disappointment, we would have to recreate the magic of a Disney holiday at home.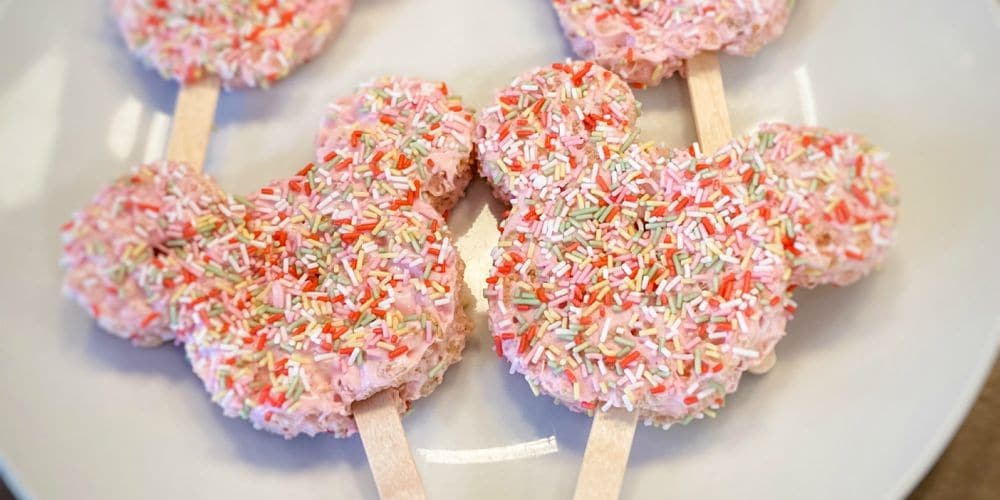 1 | Make and eat Disney treats
One of the many things we love about Disney is the exceedingly delicious Disney treats. In particular, we love the Mickey Mouse Rice Krispie Treats. So much so, that we decided we needed to recreate these for our holiday at home! 
They are actually so easy to make – all you need is to melt non-salted butter in a pan, then add and melt your marshmallows. Once all melted, add the Rice Krispies, stir and pour into a greased baking tray. Leave to cool and set in the fridge and then cut out the treats with Mickey Mouse cutters and insert a lollipop to the bottom. We added sprinkles but you can also dip in melted chocolate or get creative with Smarties or M&Ms. 
They were so delicious and also so much fun to make! They 100% tasted just as good as they do at Disney with the added satisfaction that we had made it ourselves.
Discover the full recipe for Mickey Mouse Rice Krispie Treats
2 | Create and ride a virtual roller coaster
It's not quite the same as a real roller coaster but you can still experience some of the fun. 
There are a lot of virtual roller coaster videos on YouTube. We watched roller coasters from the Disney Parks channel, our favourite being the Seven Dwarfs Mine Train in New Fantasyland.
To make the rollercoaster feel more real for my son, I used our 'Seat to Sleep' inflatable cushion to sit on, which we had originally been gifted for our flight to Orlando. It made the perfect rollercoaster seat. Our Toy Story Slinky Dog toy extended to become our seatbelt and we were good to go!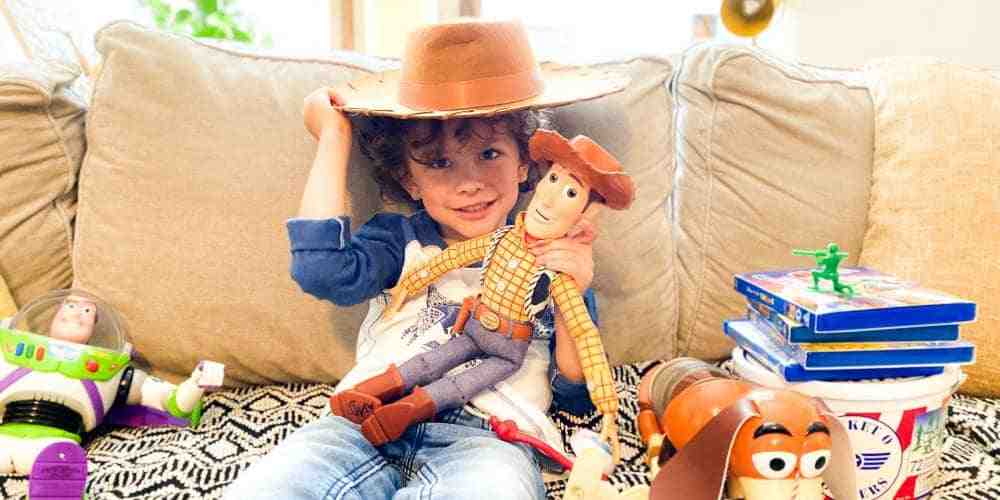 3 | Have a Disney Themed Day from one of your favourite Disney films
"Yeehaw Cowboy!! You're my favourite deputy!!" 
One of my son's very favourite Disney characters (except for Mickey Mouse) has to be Woody! He loves the Toy Story films so we decided to have a Toy Story Themed afternoon. My son dressed up in his Woody cowboy hat, we played Toy Story adventures and then we gathered all of our Toy Story toys, including Forky, to settle down and watch Toy Story 4 before bedtime. 
Themed Disney days are so easy to do on a holiday at home, from Frozen pyjama parties to walking in the woods and pretending you are on a Jungle Book adventure. You can recreate your favourite Disney movie at home.
4 | See the JAMMitors perform from their own home!
We were looking forward to going to Epcot for many reasons but one of those reasons, for me at least, was to see the famous JAMMitors. The JAMMitors perform at Epcot using different items around the park. They've recreated that magic from their own homes using pots and pans, trashcans and an old tire. Disney Parks has shared it on their YouTube channel so you can now enjoy them Jamming from your home.
To really recreate the magic yourselves, get some pots and pans out and start your own family Disney Jam.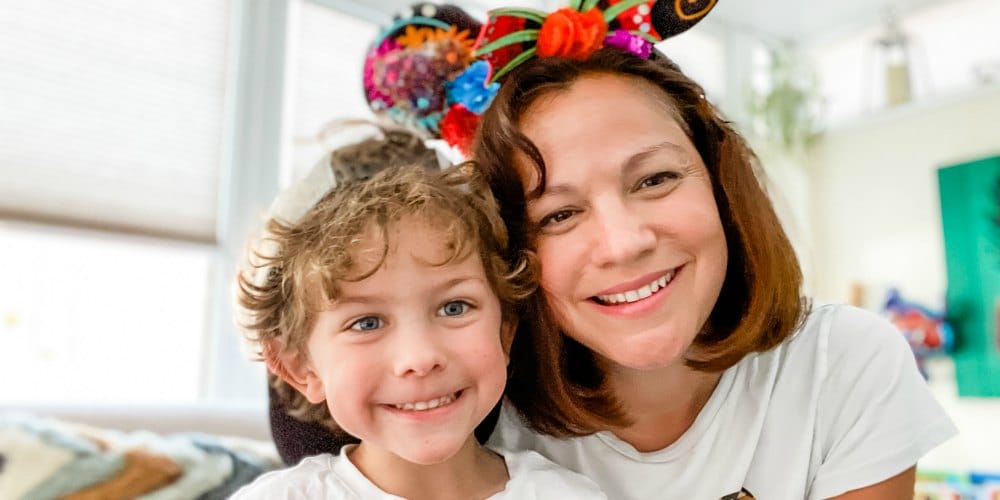 5 | Watch your favourite Disney movies
Now that Disney+ has arrived, this is easier than ever. Our favourite Disney movies to watch right now has to be the Lion King and Jungle Book. We watched Frozen II again and there are still so many magical Disney movies to discover, both old and new. Perfect for cold, rainy days.
6 | Read your favourite Disney Books
Many Disney stories have been created from a book and vice versa, with many Disney films becoming a storybook. We've been reading Rudyard Kipling's Jungle Book for our bedtime story but there are so many wonderful stories to choose from. Some classics include Winnie the Pooh, Beauty and the Beast, Little Mermaid and Peter Pan. 
7 | Test your Disney knowledge
I've finally found a quiz I'm good at! Edith Bowman has been running the happiest quiz on earth on the Disney Magic Moments website. This is the perfect game for the holiday at home family and it really is the happiest quiz on Earth! 
With schools closed and kids stuck inside a lot more than usual, everyone could do with some cheering up right now. So until we can holiday for real again, have fun recreating your Disney holiday at home. 
About the author
Rowena is a full-time working mum with a career in social media. She used to be a freelance journalist and would love to get back into writing. She has previously written for A Place in the Sun, Your Cat and TripAdvisor, and was the editor of the Caravan Europe Guides.
She lives with her husband, four-year-old son and two rescue cats from Cyprus. She adores travel, both locally and overseas. From camping, caravanning and glamping to self-catering escapes and hotel getaways. She vlogs about her family travel and adventures on her YouTube channel, which was featured in Mother & Baby Magazine last year. She also has a blog about balancing life as a working mum. For regular updates, tips and inspiration follow Family Traveller on Instagram and Facebook and follow Rowena on Instagram.