It's official, the Isle of Wight is the UK's Dinosaur Capital. Not only is the island one of the most fossil rich areas in Europe, it's home to amateur palaeontologist, Daisy Morris, age nine. Daisy discovered the bones of Vectidraco daisymorrisae on Atherfield Beach when she was just four, making her the youngest person ever to have named a dinosaur.
If that's news, here are another six surprising things you may not know about the Isle of Wight.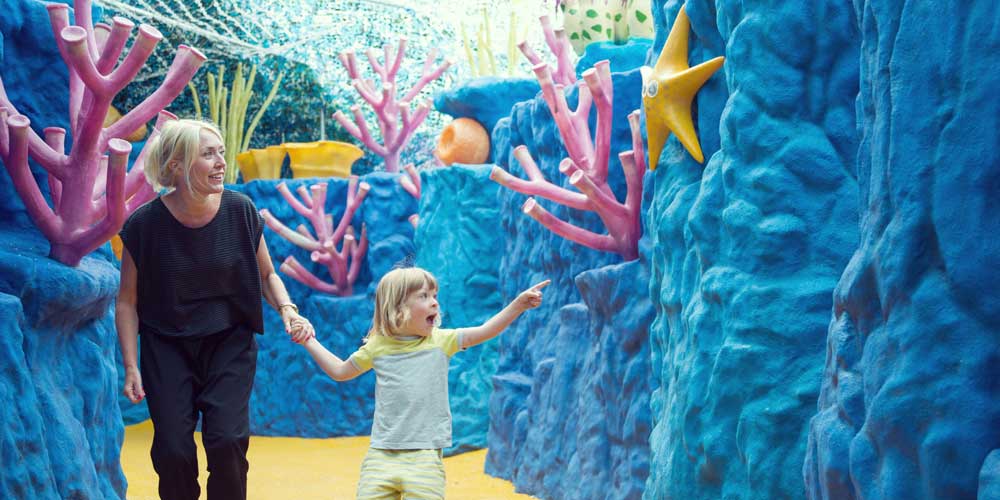 1/6

Blackgang Chine is Britain's oldest Amusement park

Enigmatically named, Blackgang Chine, first opened its gates to Victorian thrill seekers in 1843, and judging by the adoring reviews, it's as much fun today as ever.

Now known as Blackgang Chine Land of Imagination, the park still has vintage crowd pleasers like Cowboy Town and Pirate Cove, but they're mixed in with serious white-knuckle action, monster dinosaurs, family events, and brilliant summer firework parties.

Take kids to Blackgang for the day, and you get free tickets for Robin Hill Country Park in Newport.
The lowdown:
Blackgang Chine Land of Imagination opens from March to November.
Summer hours 10am to 6pm.
Big Night Out Fireworks, every Wednesday until 30 August.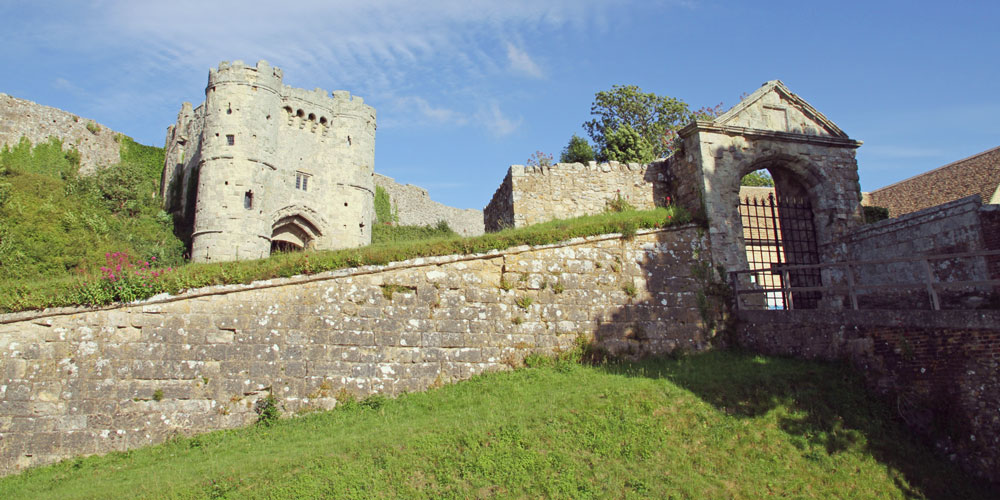 2/6 The Isle of Wight has two famous royal residences
Two English monarchs have lived on the Isle of White, one less willingly than the other.
Charles I was a reluctant resident of Carisbrooke Castle; held there between 1647 and 1648 while he awaited execution. Its medieval magnificence might not have meant much to the captive king, but today's kids love the impressive castle, where they can play bowls on the lawn, hear gory legends, and meet up with the cute Carisbrooke donkeys.
Osbourne House had a happier history as Queen Victoria's summer palace. Take a tour and you'll find the royal family home beautifully preserved right down to bathing huts on a private beach. The enormous estate also has an adventure playground, and the charming Swiss Cottage Museum is fascinating for older kids.
The lowdown:
Carisbrooke Castle and Osbourne House are open year round from 10am to 6pm.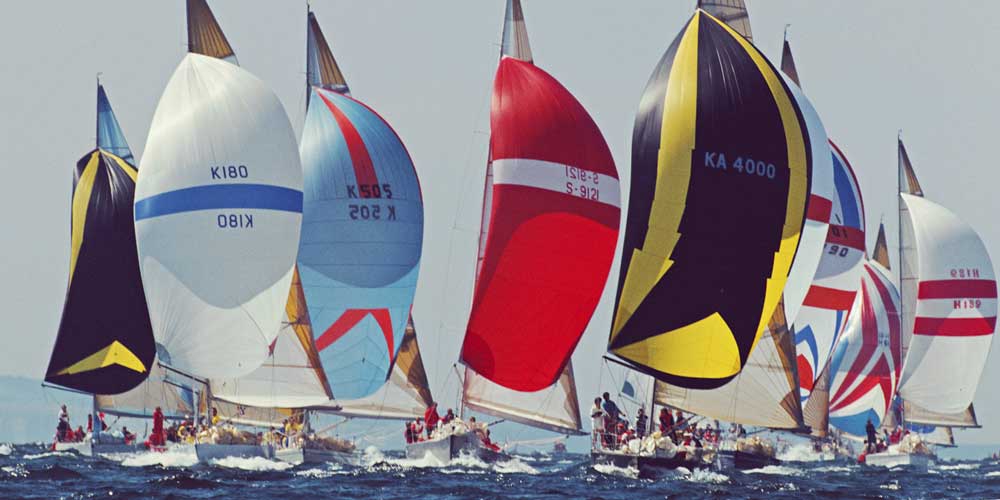 3/6 Cowes Week is the biggest sailing regatta in the world
Since 1826, the first eight days of August have always been Cowes Week on the Isle of Wight. The event is now the world's longest running, and biggest, sailing regatta; attracting upwards of 100,000 spectators, and more than 8000 competitors in 2017.
If that sounds too hectic, visit a little earlier in summer for the Round Island Race. Seeing thousands of yachts, in full sail, pelting round the Isle of Wight's coastline is thrilling, even for younger kids.
The lowdown:
The Round Island Race is held on the first Saturday of July each year, and Cowes Week runs for eight days at the start of August.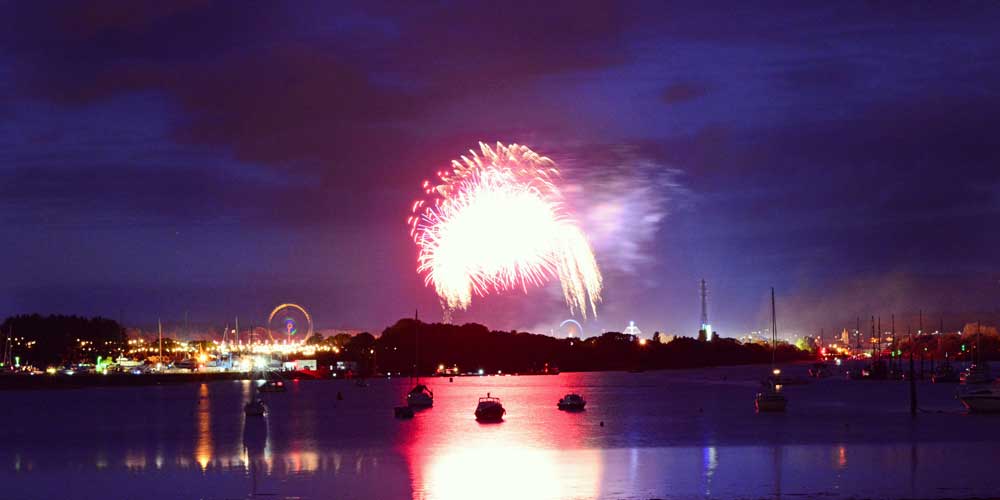 4/6 The Isle of Wight Festival was born before Glastonbury
With its laid-back 'summer of love' vibe, sunrise yoga, crystal therapists, kaftans, and psychedelic marketing, you might imagine the Isle of Wight Festival is just a hippy Glastonbury wannabe.
In fact, it's the other way round: the Isle of Wight Festival was born in 1968, and Somerset's legend didn't arrive until 1970.
But, at almost 50, the islander is as fresh as ever, draws a starry line-up for three days every June, and its groovy atmosphere feels exactly right, for right now.
Good for kids? It has a mini-festival, family camping, some of the best (and healthiest) food trucks on site, and it's one of the few festivals to allow unlimited re-entry with camping tickets: so you can go see a bit of the island between gigs.
The lowdown:
The three day Isle of Wight Festival is held annually at Newport, on the last weekend of June.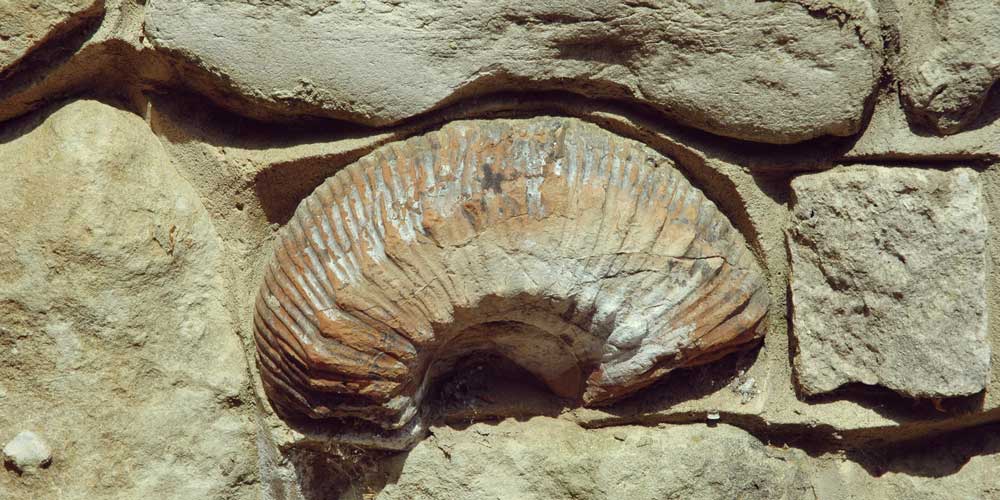 5/6 The UK's only dinosaur museum is on Isle of Wight
If kids have a passion for palaeontology, the Isle of Wight is dino-heaven. The coastline is trimmed with fossil-strewn beaches and the keen-eyed regularly uncover interesting finds. Over the past 200 years, several locals have had dinosaurs named after them. And the island's Children's Ambassador is young Daisy Morris who unearthed Vectidraco daisymorrisae at the tender age of four.
It's probably not too much of a surprise to find the UK's only dinosaur museum is also on the Isle of Wight. Designed in the shape of a Pterodactyl, it houses an extensive collection of palaeontological artefacts; fantastic dinosaur displays; and a lab where kids can watch scientists at work. There are also fun family events throughout the year, and frequent Fossil Walks for older kids and teens.
The lowdown:
Dinosaur Isle is open from 10am to 6pm, seven days, year round.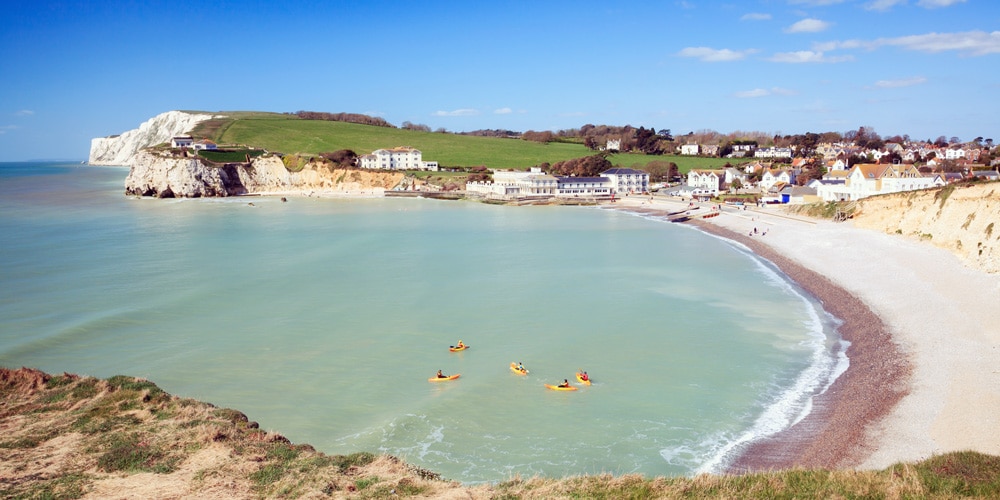 6/6 The Isle of Wight has 17 Blue Flag beaches
There are beaches for every occasion round the Isle of Wight's beautiful 57 mile coastline, and 17 of them have coveted Blue Flags.
If you want traditional seaside atmosphere, lively proms, and old fashioned pleasure piers, head to award winning Shanklin, Ventnor or Sandown. Colwell Bay is best for colourful Victorian beach huts. And Alum Bay is where to be for an amazing view of the Needles, and cliff-side cable car rides.
Dozens of delightful coves and secret beaches nestle in between the starrier stretches of sand. The Isle of Wight is a pet-friendly place, so the majority of beaches welcome dogs, even in summer.