Inspired by Lewis Carroll, with a score by Damon Albarn, this new musical heads down a very modern-day rabbit hole. Teenager Aly is struggling with the pressures of school, friends and family when she discovers wonder.land, a kaleidoscopic online game where she can create a new world. Visually stunning, this is an entertaining coming-of-age story that explores the boundaries between our online and offline lives.
Where: National Theatre
Age: 10+
When: Until 30 April
Price: From £15
Find out more: nationaltheatre.org.uk
2.

Jane Eyre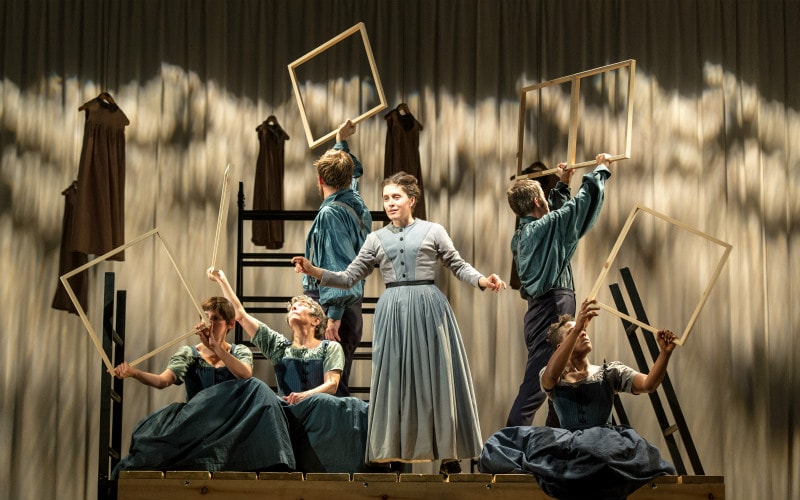 Bristol's Old Vic celebrates its 250th anniversary this year and, as part of its commemorative programme, the hit production of Jane Eyre is back, following its transfer to the National Theatre. Director Sally Cookson brings freshness to Brontë's much-interpreted classic, with spirited performances and a daring score – and the sense that passion and madness are never too far apart.
Price: From £11.50; bristololdvic.org.uk
Where: Bristol Old Vic
Age: 11+
Where: 21 Jan-6 Feb
Price: From £11.50
Find out more: bristololdvic.org.uk
3.

The Curious Incident of The Dog in The Night-Time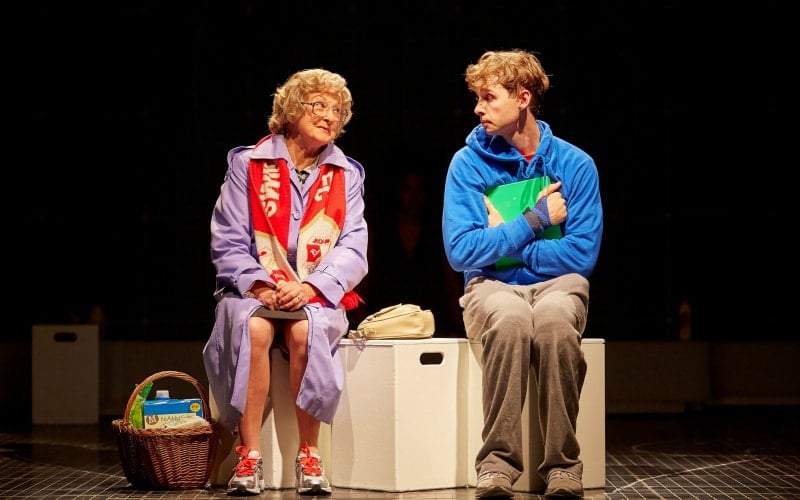 Teen sleuth Christopher Boone, who has a remarkable brain but many life anxieties, witnesses the vicious stabbing of a neighbour's dog and goes about trying to solve the crime. With moving – and, at times, very funny – performances and an exhilarating score and set design, this is high-quality theatre for teens.
When: Gielgud Theatre, London
Age: 11+
When: Until June 2016
Price: From £25
Find out more: curiousonstage.com
4.

War Horse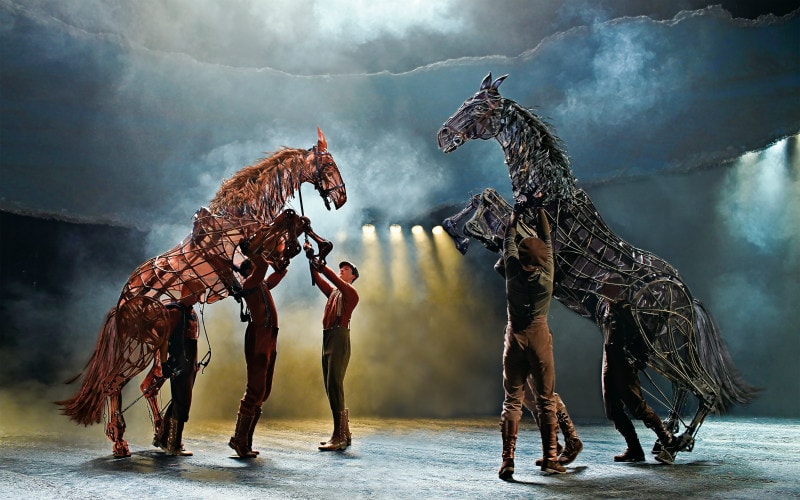 Finishing in March, this is the last chance to catch the extraordinary drama based Michael Morpurgo's novel. As WWI begins, Joey is a horse sold into military service and caught up in enemy fire in France, when fate takes him on an epic journey. Back home in Britain, Joey's true owner Albert embarks on a perilous mission to find his beloved horse. Powerful and magical stuff.
Where: New London Theatre
Age: 9+
When: Until 12 March 2016
Price: From £15
Find out more: warhorseonstage.com

5.

Alexander Calder's Performing Sculpture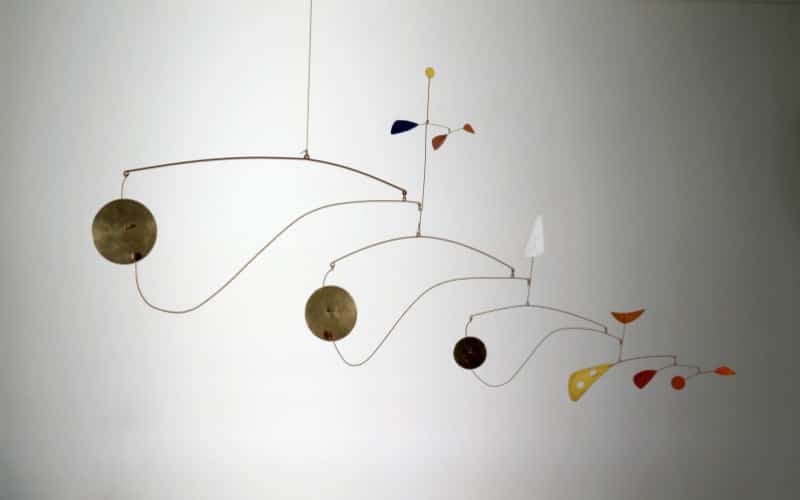 Sculptor Alexander Calder pioneered kinetic sculpture, bringing movement to static objects, and this playful exhibition showcases his unique collection. From a room filled with acrobats and circus animals, to a sublime creation that depicts the first flurry of snow, this display is utterly entrancing.
Where: Tate Modern
Age: All ages
When: Until 3 April 2016
Price: Adults from £14.50, under-12s free
Find out more: tate.org.uk

6.

Wildlife Photographer of The Year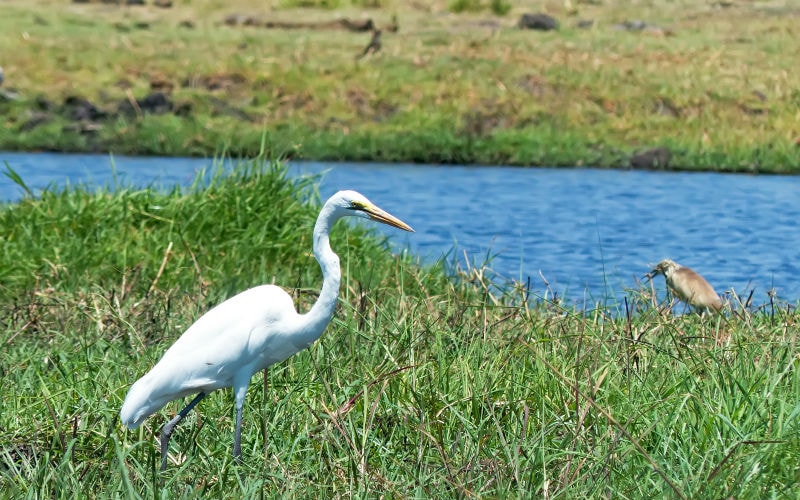 Capturing images of the planet's most extraordinary creatures – ethereal egrets, thirsty squirrels, komodo dragons – these photographers, professional and amateur, celebrate the richness and diversity of life on earth. From the bloody to the beautiful, young wildlife lovers will find much food for thought here.
Where: Natural History Museum
Age: All ages
When: Until 10 April 2016
Price: Adults £13.50, children £6.75
Find out more: nhm.ac.uk/wildphoto
7.

Cosmonauts: Birth of The Space Age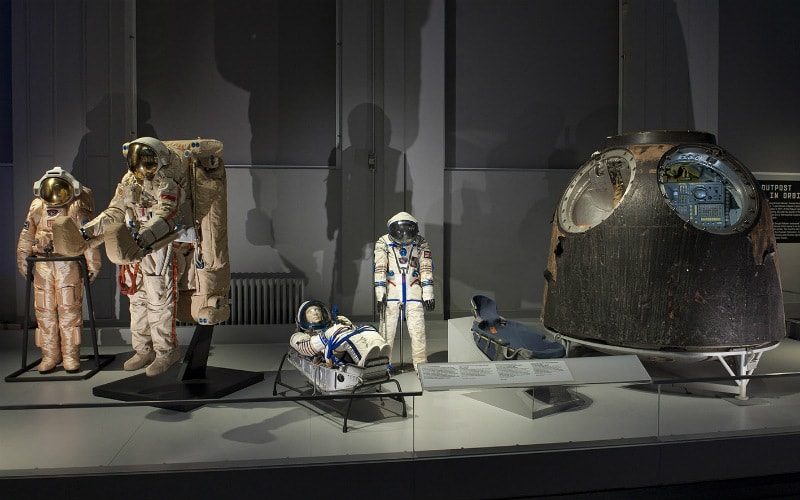 The Science Museum's most ambitious exhibition to date reveals an unprecedented collection of spacecraft, drawings and artefacts relating to Russia's passion for space travel, and explores how the country turned a dream into a reality. An intriguing glimpse into history.
Where: The Science Museum
Age: All ages
When: Until 13 March 2016
Price: £14
Find out more: sciencemuseum.org.uk
8.

Bejeweled Treasures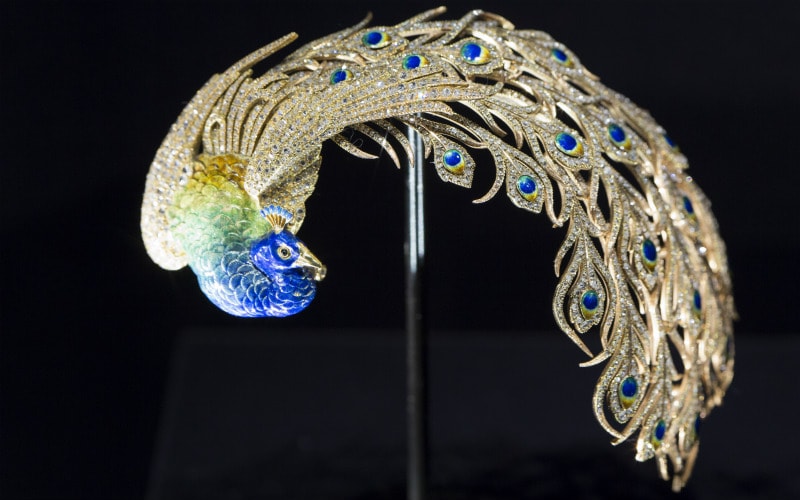 Drawn from a single private collection, this exhibition of spectacular objects explores themes of tradition and modernity in Indian jewellery, and the enduring influence of the subcontinent's craftsmanship. Highlights include a jade-hilted dagger that belonged to 17th-century emperor Shah Jahan, who built the Taj Mahal, and kids will love the beautiful bejewelled birds.
Where: The V&A Museum
Age: All ages
When: Until 28 March 2016
Price: Adults £10, under-12s free
Find out more: vam.ac.uk

Bestselling author and illustrator Lauren Child is mad about dolls' houses. She has been working on her own for 30 years and believes building its mini furniture and fittings has influenced her style of illustration. Her beautiful handcrafted dolls' house is on display for the first time, along with sets made for her book The Princess And The Pea. For fans of Charlie and Lola, this is a fascinating glimpse into the author's inimitable style – and lovers of dolls' houses will be spellbound by the tiny, intricate details of each room.
Where: House of Illustration
Age: All ages
When:Until 7 February 2016
Price: From £4
Find out more: houseofillustration.org.uk

10.

National Trust Children's Book Festival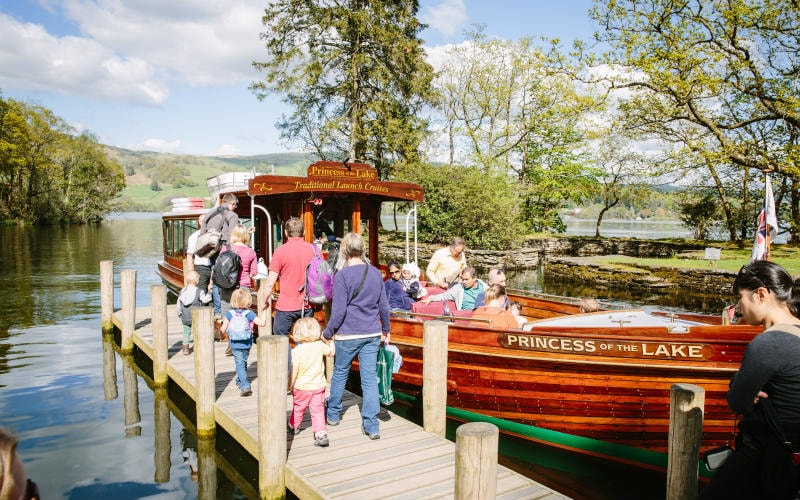 This year is the 150th anniversary of the birthday of Beatrix Potter, and to commemorate this, and mark the launch of its new children's books, the National Trust is hosting its first Children's Book Festival, on 4-6 March, at magnificent Wray Castle in Cumbria. A celebration of literature and the natural world Potter loved, the festival features a fun-packed programme of events, including author workshops, comic-making, crafts, face-painting, a costume parade and a literary quiz. Eagle-eyed kids might even spot Peter Rabbit himself.
Where: Wray Castle in Cumbria
Ages: 12 and under
When: 4-6 March
Find out more: nationaltrust.org.uk/kidsbookfest
Looking for more days out? Have a look at our favourite events going on in January – perfect for all the family