From theme parks and castles to geocaching and conker-collecting, Family Traveller readers give their top tips for days out with the family this October half term.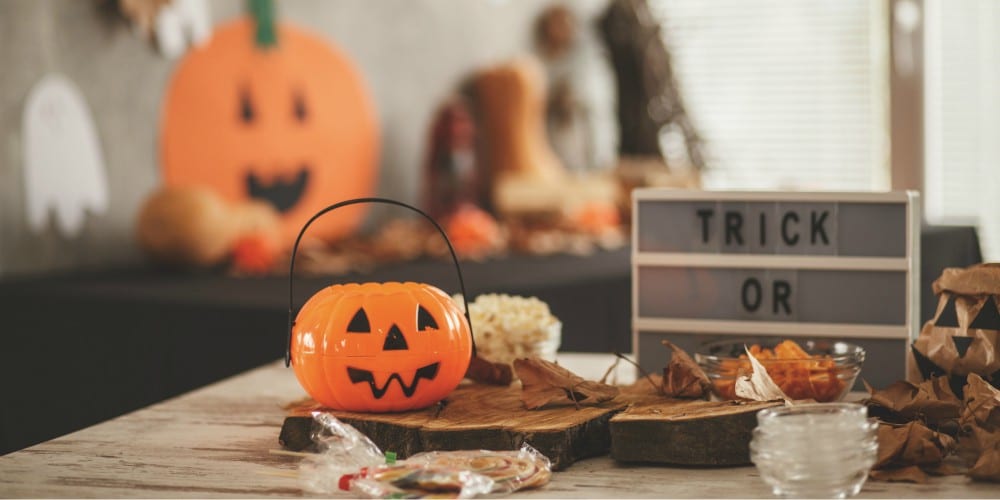 Winning tip
Our favourite day entails grabbing our coats, wellies and buckets and making a trip to Wendover Woods in Buckinghamshire. Once there, we choose a trail to follow, before trying to find as many conkers, pinecones and leaves as we can, giving an extra bonus point to whoever finds the biggest stick. After a spot of lunch in their fabulous cafe we head home to make some animal habitats in the garden with our finds – the kids love seeing all the bugs and animals that take up residence at the bottom of our garden. We then spend our afternoon decorating the house ready for Halloween with spider webs, skeletons, candles and pumpkins. After a nice warm dinner, we all huddle under a blanket and settle in for a spooky movie together.

The winning tip comes from Karen Smith, Buckinghamshire, the mother of two adventurous boys, aged three and eight. 
Other great tips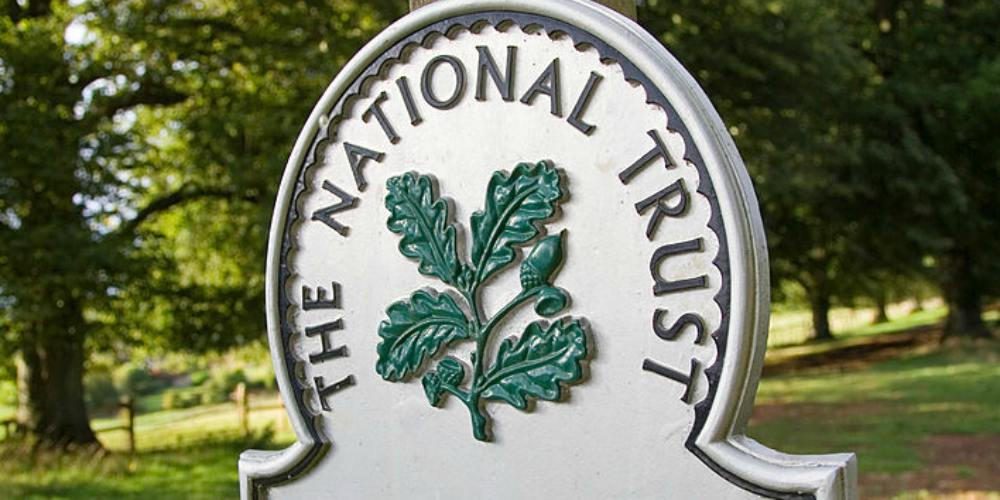 We love an autumnal trip to a National Trust property as a family. We buy membership annually and there's always something on for kids to do, whether it's a spooky trail at Halloween or simply investigating the surrounding nature. National Trust often has great play areas, as well as the best hot chocolate and cake to warm up with after a day of adventure. We have visited lots of different properties now and have discovered that all have something special to offer. A particular favourite is Nostell Priory in Wakefield as their adventure playground is brilliant. There are lots of fabulous paths in the grounds for scooting or taking those first wobbly goes on a bike.

Laura Walker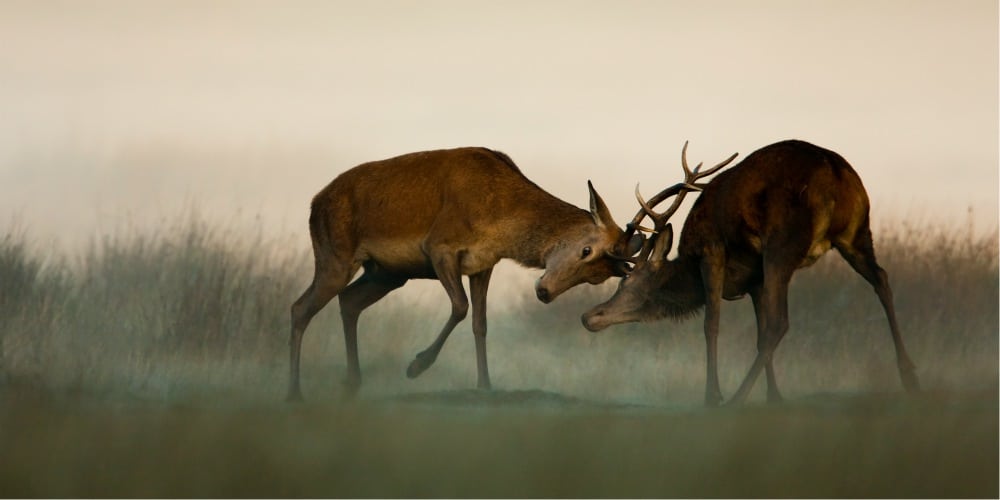 Our favourite place to go for the October half term is Dinefwr in Carmarthenshire It's £22 for a family ticket, or free for Cadw and Wildlife Trust members. It has a children's quiz and trail, country house, Dinefwr castle and lovely tea rooms. However, the main reason we like to go in October is that it's deer rutting season, so your chances of seeing the deer are high. For the best views, follow the Capability Brown Trail on the Dinefwr estate. You know if there is a rut about to happen as you will hear the sound of the big males belching and bellowing; you may even hear the clash of antlers echoing through the valley.

Emma Kaye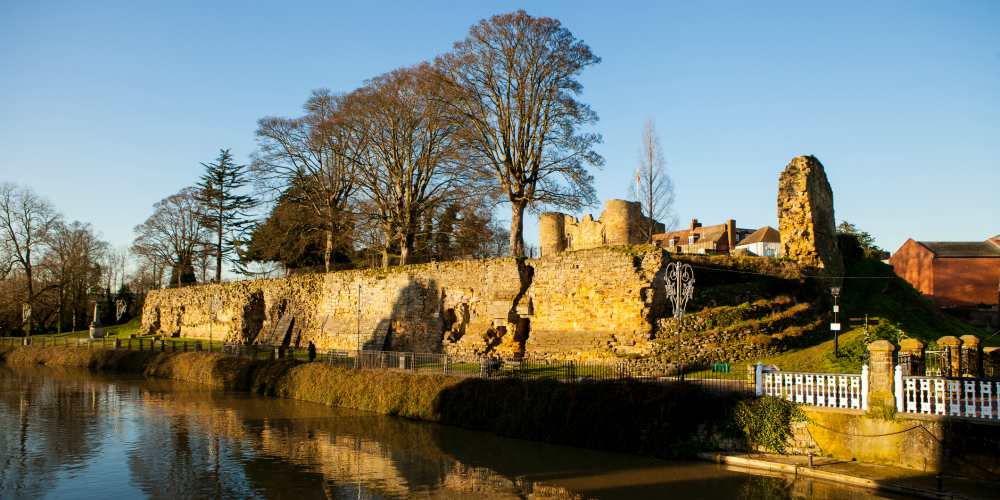 My top tip is to be a tourist in your hometown, discovering all the local gems nearby. So in Tonbridge, Kent, it will be to visit Tonbridge Castle (the grounds and motte are free to walk around), catch a ride on the nearby mini steam trains, drop in at the big play park and then, if you're feeling like a stroll, head to Haysden Country Park to admire its stunning lake and wildlife. There is a car park at Haysden, as well as toilet facilities and a place to buy refreshments. There is also a riverboat cruise and boat hire from the town centre – something a lot of locals forget to enjoy. Tonbridge is rapidly becoming a foodie hotspot, meaning there are plenty of cafes and eateries around to grab a bite to eat. Wherever you are you can use these principles of finding your local gems to have an awesome time with the family.

Rebecca Beesley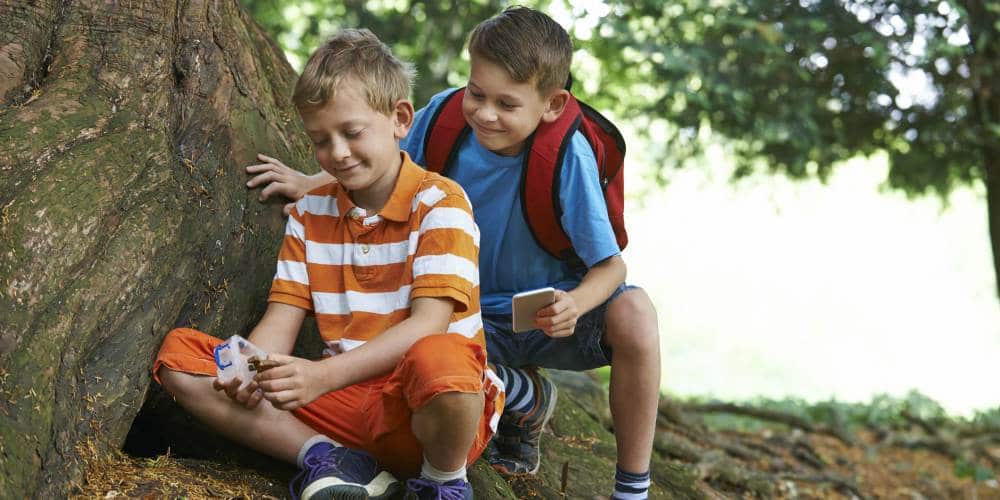 Grab your waterproof jacket and some wellies and head out to a nearby forest for some "geocaching" fun, an outdoor activity where people look for containers hidden in different locations. There is an endless list of areas dotted all over the UK that offer great spots for geocaching adventures, making for a free fun day out with the family. All you need to bring along are some snacks and a drink to keep you going on your treasure hunt, as well as a mobile phone with full battery and the app installed, of course. These Geocaching hunts often can incorporate a nice country pub where you stop by for a refreshment and to warm up if the weather isn't so nice.

Jameela Chaudry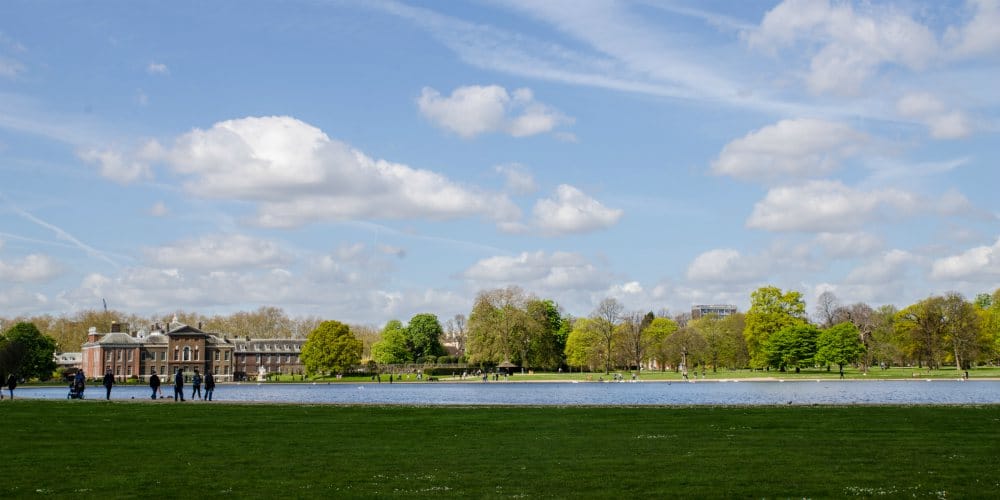 I would recommend a visit to Kensington Palace in London. Every other Sunday there are fun interactive storytelling sessions for children under seven. My son was blown away by the light installation at the centre of the palace, made from almost 4km of electroluminescent wire and nearly 12,000 Swarovski crystals. My daughter was equally mesmerised by the gorgeous outfits on display that had been worn by Princess Diana. Both of them loved the beautiful Palace Gardens. There are child and family tickets, which are reduced price if you buy online. If your little ones have still got energy after all that exploration, the Princess Diana Memorial Playground is a short 10-minute walk away, complete with a huge pirate ship. It makes for a fun, educational, affordable day out for the whole family.

Renee Smith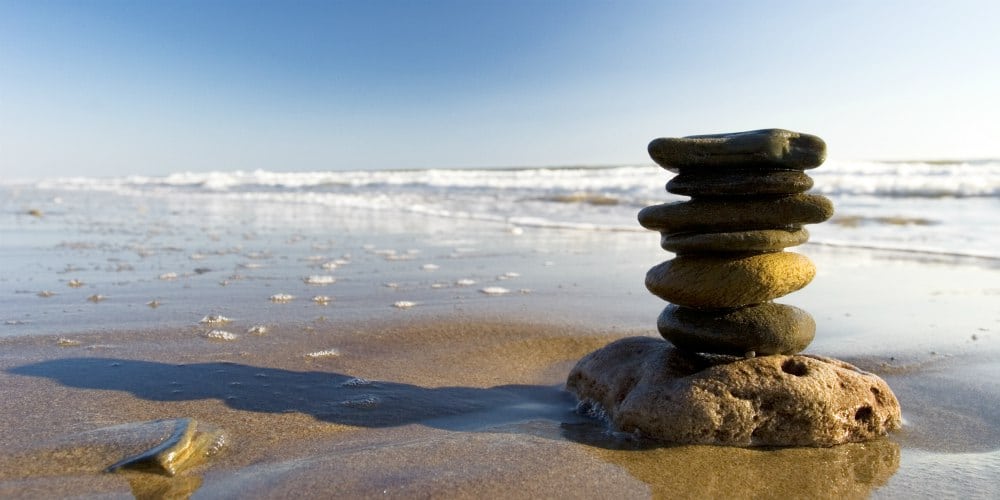 I think one of our favourite things to do, particularly on a grey day, is don waterproofs and head out to a pebbly beach. The kids can spend hours creating stacking stone towers (much harder than it looks), before picking a handful of special stones to come home with us and paint. We really like using Posca pens as they have the feel of paint, yet you apply with a pen and can create wonderfully intricate designs. If it was a nice day you could also do this bit down on the beach. Pack a picnic and away you go.

Hannah Igoe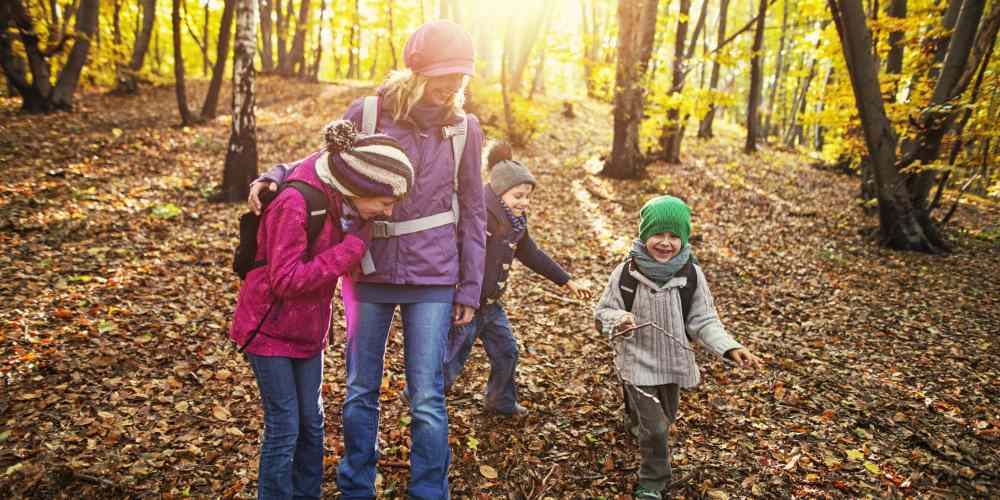 The best half term day out has to be free and one that avoids the overcrowding at all the usual places. Our favourite activity is to walk to the nearest area of woodland and collect leaves, feathers, acorns, conkers and anything else we can find. Take some craft supplies with you so that you can make wild art with your foraged finds – bird pictures with real feathers, tress with real leaves, and maybe even an acorn animal sculpture made with cocktail sticks. Fun, healthy, creative and free – what more could anyone want?

Laura Thompson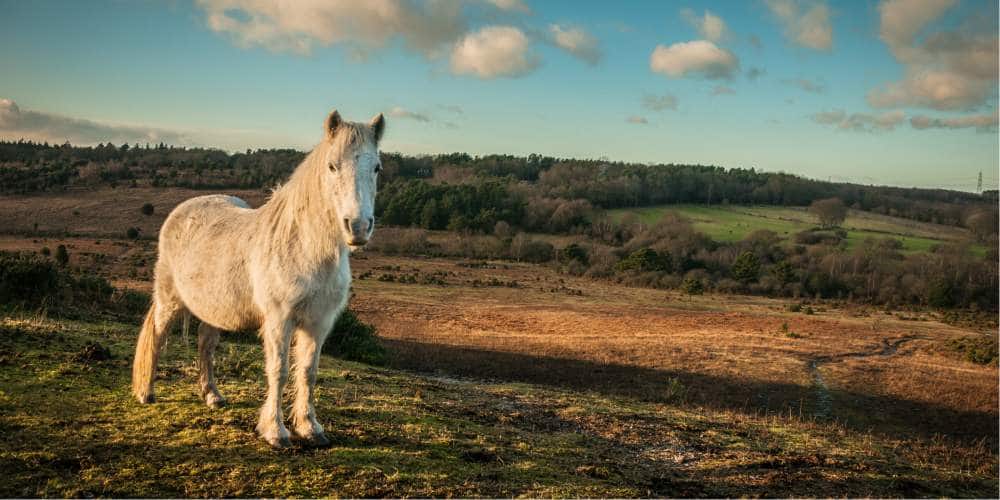 It's not always about spending money – it's about being together as a family. For us, grabbing what we have in the cupboards and using what we have in the fridge, we all lend a hand in making a picnic. We then grab our wellies and head out to the New Forest for some good old fresh air. There is so much beauty to see and plenty of space for everybody to burn off energy (especially the little ones). If it's windy enough we take kites, or just simply pencils and paper to draw what we see. You can spot lots of beautiful wildlife, horses, cattle and rows upon rows of amazing trees. It's a great day out and it costs next to nothing.

Kai Johnson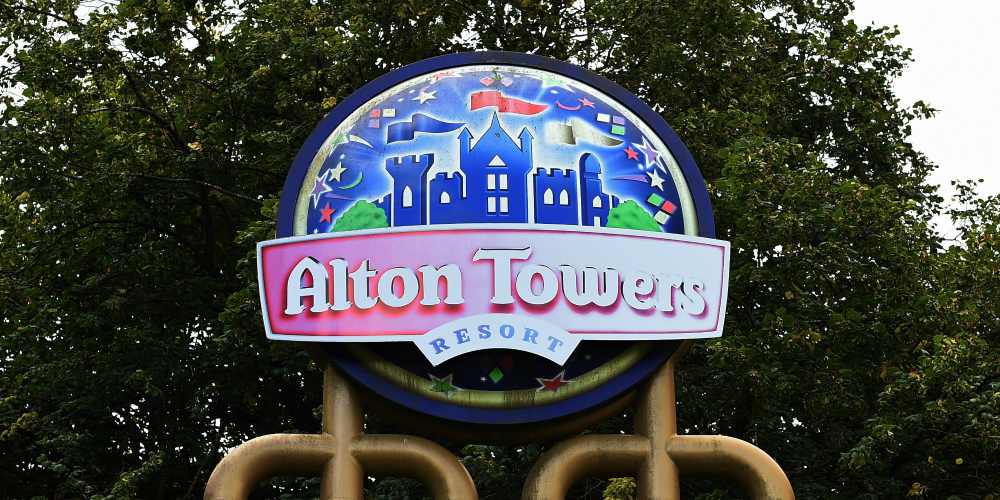 My tip is to enjoy a frightfully fun day out at Alton Towers Scarefest in Staffordshire. Easily reachable by car or public transport, the park goes spooky for Halloween with rides, attractions and spooks for everyone. Younger guests can explore CBeebies Land or experience the Freaky Fun Zone, with shows, 'meet & greets' and photo opportunities. Those ten and over can also tread carefully in Darest Depths, the new family maze for this year. The fearless grown-ups and teens in your group can brave the terrifying mazes, including Sub-species: The End Games, Altonville Mine Tours, The Attic: Terror of the Towers and Project 42. Top it all off with night rides (in total darkness) on the park's world-class roller coasters, including Nemesis, Wicker Man, Thirteen and Oblivion. Tickets start from £34 online, with various offers and discounts available.

Matthew Robertson
Thank you to all those who submitted their tips. We're now asking for your tips for a family Christmas away from home. The winning tip will receive a £50 Amazon gift card.