Looking for October family events to get excited about with kids? We've found some of the most fun days out, after dark thrills and seriously spooky chillers to take you from here through October half term and into Halloween and beyond. Take a look.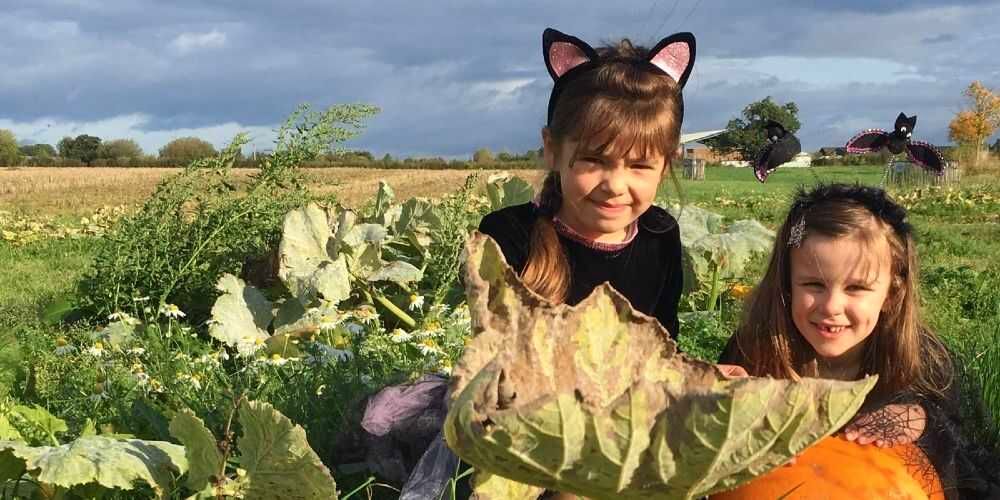 PYO Pumpkin – a bumper crop of fun at Lower Drayton Farm
Earlier this year Lower Drayton Farm planted 80,000 pumpkin seeds. This October their bumper crop has everything from teeny weeny cute pumpkins to monsters and even white pumpkins. Find your perfect match, pick it and then head to the carving tent. Yes, the helpful team at Lower Drayton have everything kids need to get creative and no mess to clean up after. Hang on for pumpkin soup, hot dogs and other extra autumn eats and drinks from Pear Tree Farm.
Where: Lower Drayton Farm, Lower Drayton Lane, Penkridge, Stafford
When: Saturdays from 2 October and daily from 18 to 31 October 2021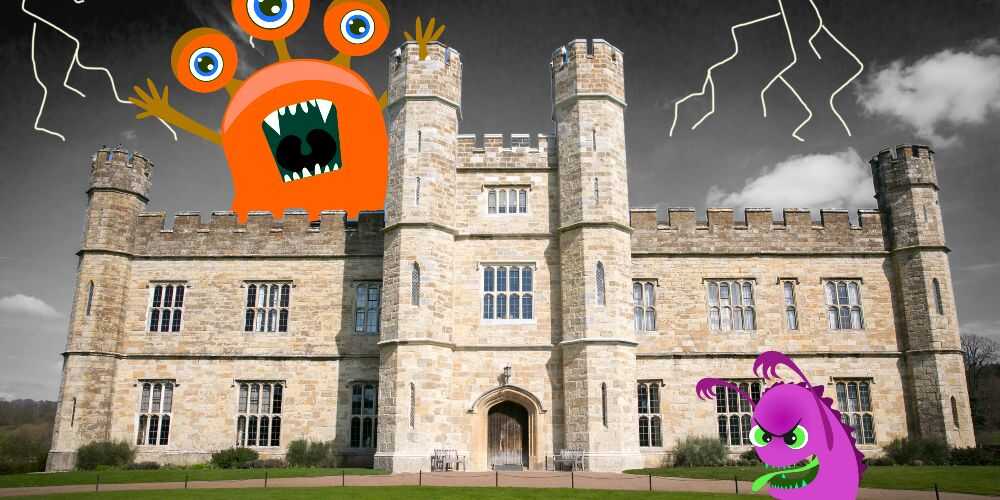 Halloween at Leeds Castle – October family events to fill a day (or more)
Careless Leeds Castle has lost Bones the Skeleton. He could be anywhere and it's up to kids to hunt him down. Fortunately Bones has left heaps of clues and riddles to follow and exploring the amazing grounds of Leeds Castle is all part of the fun. Once the skeleton quest is over, head to the Birds of Prey centre to see falconry displays. Go on a tour of the Castle. Or play a round (or more) of Adventure Golf. Plan to spend a whole day on this one.
Where:  Leeds Castle, Broomfield, Maidstone, Kent
When: 23 to 31 October 2021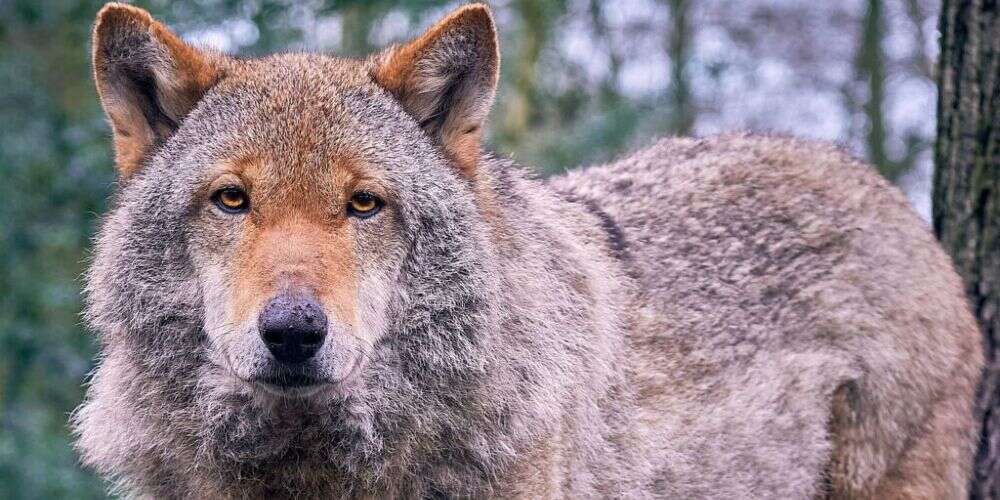 Wolf Weekend – family fun for a good cause at Paradise Wildlife Park
Once a year Wolf Weekend is back for October at Paradise Wildlife Park. This a great time to find out all about European grey wolves. Plus five lucky raffle winners on both Saturday and Sunday have the chance to hand feed Romulus and Inge – the park's impressive resident wolves. All proceeds from the Wolf Weekend go to the Slovak Wildlife Society Wolf Project. And the Wolf Weekend event is included in Paradise Wildlife Park's standard entry ticket – raffle tickets cost £5.
Where: Paradise Wildlife Park, Broxbourne, Hertfordshire
When: 23 and 24 October 2021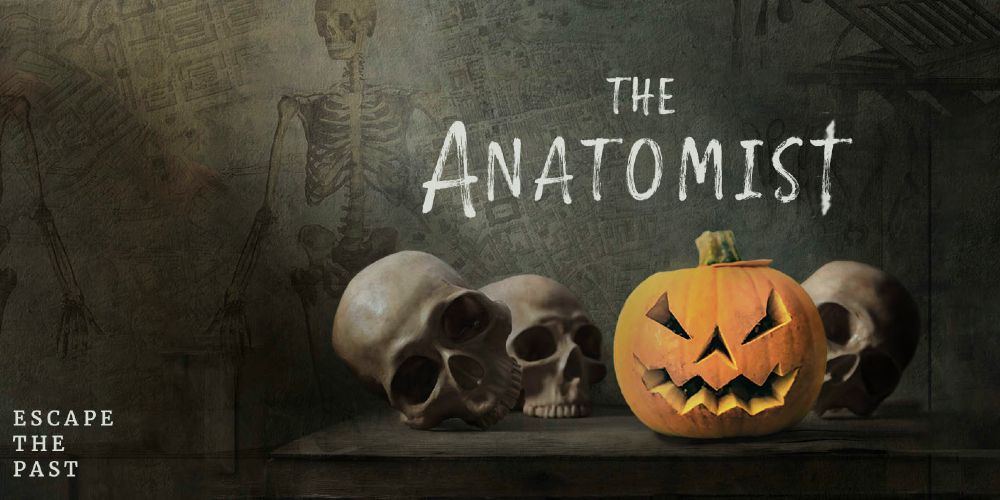 The Anatomist Escape Room – Edinburgh's eeriest of October family events
Welcome to The Anatomist Escape Room. It's 1829, Edinburgh's awash with graverobbers and fresh cadavers are prized. You have one hour to find the grisly journal of eminent anatomist, Dr Malcolm and uncover his crimes before he returns from Surgeon's Hall. Set in one of Europe's most haunted cities, right on the edge of the historic surgical district, this could be your best Halloween chiller ever. It's not for the fainthearted, so don't say we didn't warn you.
Where: Escape The Past, Nicholson Square, Edinburgh
When: 10 October 2021 onwards. 2 – 7 players. Ages 12 and over.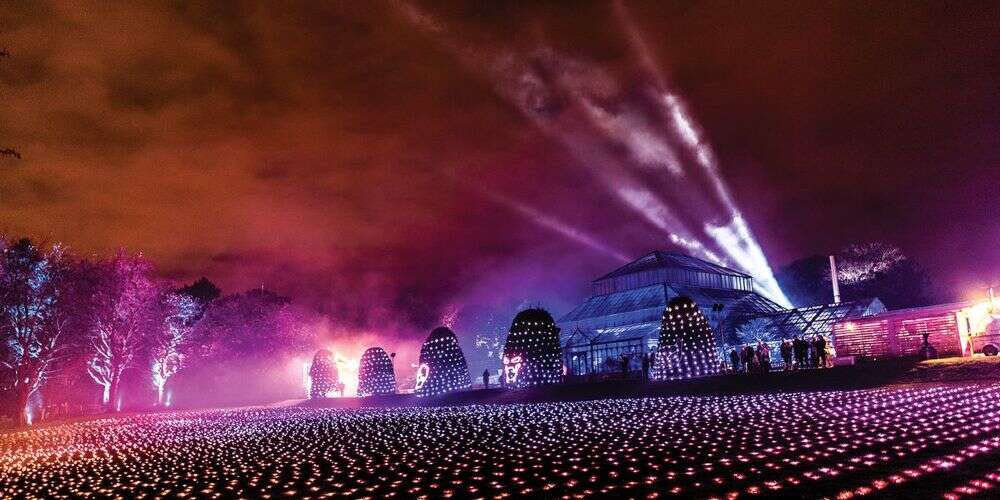 GlasGLOW Save Our City – glittering adventure at Glasgow Botanic Gardens
Gorgeous, glittering GlasGLOW is back at Glasgow Botanic Gardens this October. Only this time, the pretty comes with a twist. The Glaglopolis Globe has given you a mission to rescue Glasgow from a terrible toxic gloop, find the mysterious head of Gloop Corp and save thousands of people. It's a thrilling adventure with a nod to November's COP26 event and it takes about an hour. But fear not, all the other elements that made previous GlasGLOW events amazing are still in place. It's as stunning as ever and the food's good too.
Where: Glasgow Botanic Gardens, Glasgow
When: 27 October to 14 November 2021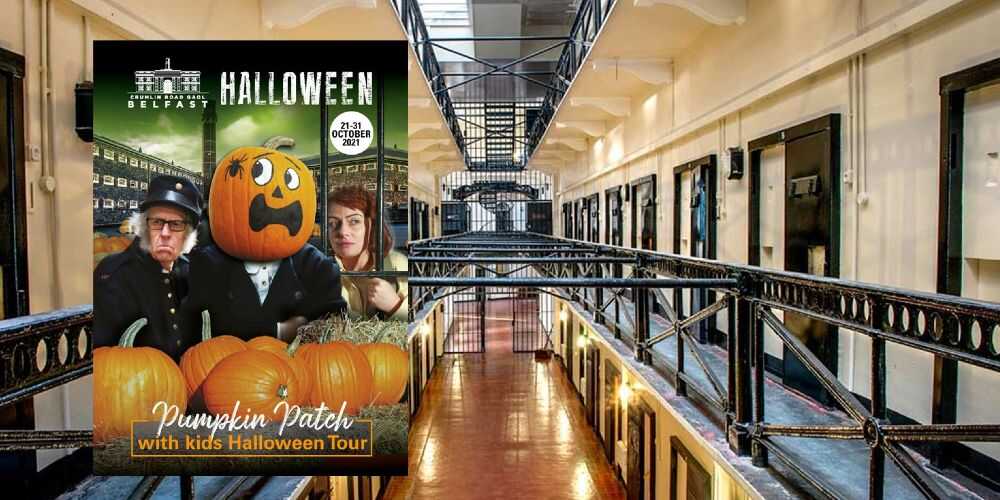 Pumpkin Patch –  child-friendly fun at Belfast's Crumlin Road Gaol
We don't normally recommend a tour round Crumlin Road Gaol with younger kids (it's an incredible experience for older ones). But this year the team's pulled out all the stops to make one of the most notorious prisons in the UK a child-friendly Pumpkin Patch. You read that correctly. It's all friendly ghosts, gentle story telling, pumpkin picking and lantern carving fun. So this we can highly recommend for kids of all ages. Teens might prefer the real fear tours planned for Halloween this year.
Where: Crumlin Road Gaol, Crumlin Road, Belfast
When: 21 to 31 October 2021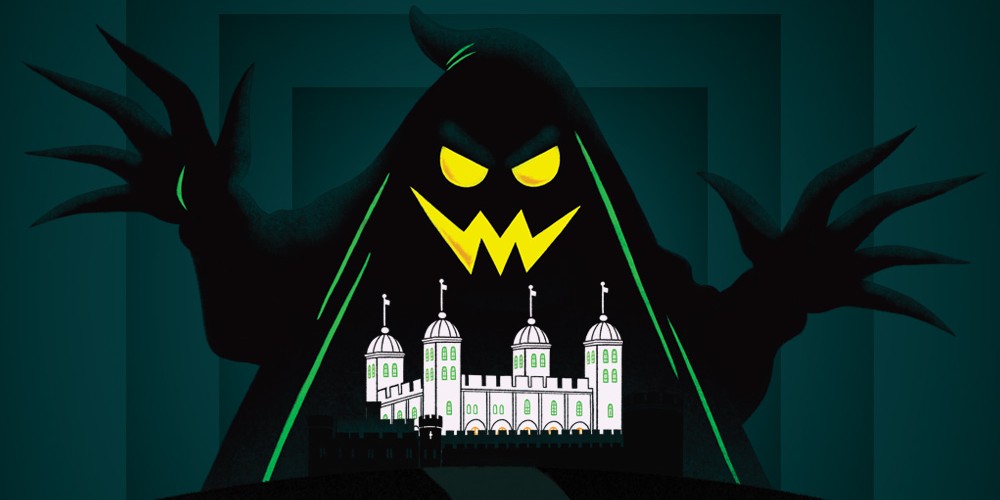 Ghost Raiders – haunted half term at Tower of London
This October the Tower of London's spookier than ever as a horde of spirits have escaped and only the Ghost Raiders can capture them. Remember the old saying 'who has the Tower had the power'? Well it's up to kids (and parents) to help find the rampaging ghosts and seize back the power this Halloween. The Tower of London knows how to create incredible atmosphere. And if other events like this one are anything to go by, kids can expect to be chilled, thrilled and delighted.
Where: Tower of London
When: 23 to 31 October 2021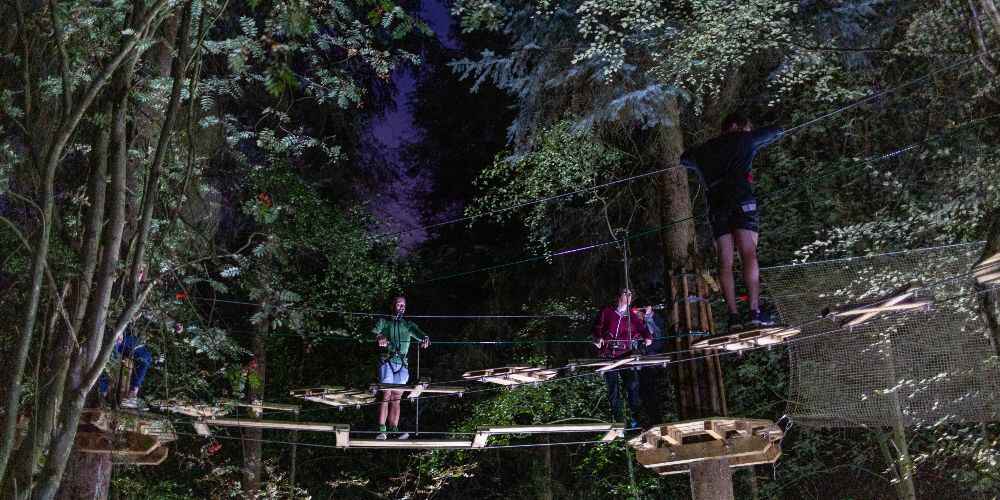 Go Ape After Dark – October family events all over the UK
With night falling sooner in October, Go Ape all over the UK have come up with the inspired idea of After Dark adventuring. Treetop courses from Aberfoyle to Forest of Dean are open in the evening this month. So kids of all ages can soar through the canopy at sunset, sail the tree cover under cover of darkness (head torches add to the fun) or try one of the new, extreme experiences at some locations. Think axe throwing; sundown zip-trekking; torchlight forest Segway tours; brilliant bouncy nets or extreme treetop challenges, and you've a hint of how much Go Ape have put into making After Dark an incredible experience for families.
Where: 20 plus Go Ape UK locations from northern Scotland to south of England.
When: October weekends and all week during October half term.
Dinos in the Dark: Halloween Special – monster thrills at Dino Kingdom
The animatronic dinosaurs at Dino Kingdom are pretty fearsome in broad daylight. Imagine them when the lights go down? You don't have to. This October Dinos in the Dark is transforming Thoresby Park into a netherworld of ghouls, ghosts, zombies, witches, creepy crawlies and demonic bats, plus eerier than ever dinosaurs. Lanterns will be lit, fire pits smoking and intrepid families can look forward to a feast of treats to feed their courage. Dare you do Dinos in the Dark? Of course you do.
Where: Dino Kingdom, Thoresby Park, Newark, Nottinghamshire
When: 22 to 24 October and 29 to 31 October 2021 (weekends only)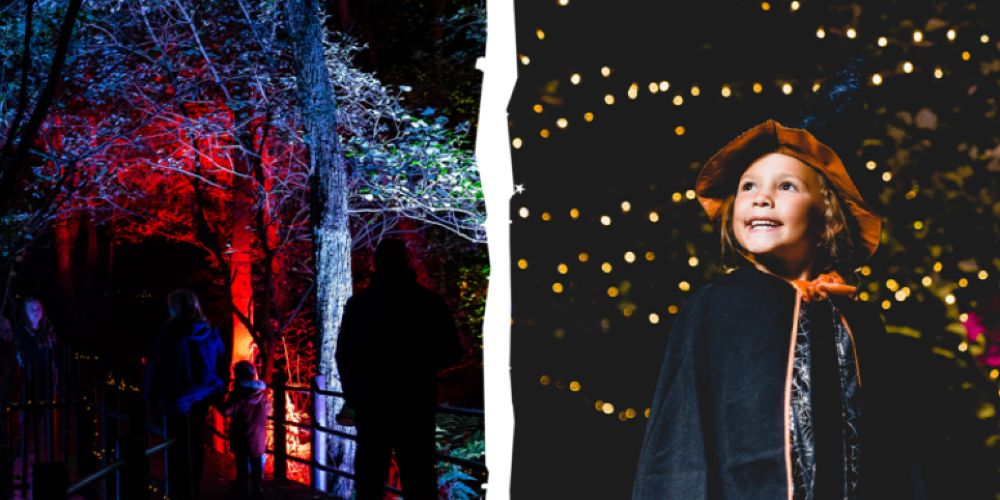 The Glorious Glowing Lantern Parade – half term enchantment at BeWILDerwood
BeWILDerwood Cheshire turns on the enchantment this October half term with The Glorious Glowing Lantern Parade. For this one kids create their own lanterns before taking off on a twilight journey through the magically transformed forest. They say it's 'spooky' not 'scary', so younger children are invited too. Dressing up is encouraged. There are favourite BeWILDerwood characters to meet along the way. And the Munch Bar is open for snack and drinks when you're done parading in the woods.
Where: BeWILDerwood, Bickley Moss, Whitchurch, Cheshire
When: 23 to 31 October 2021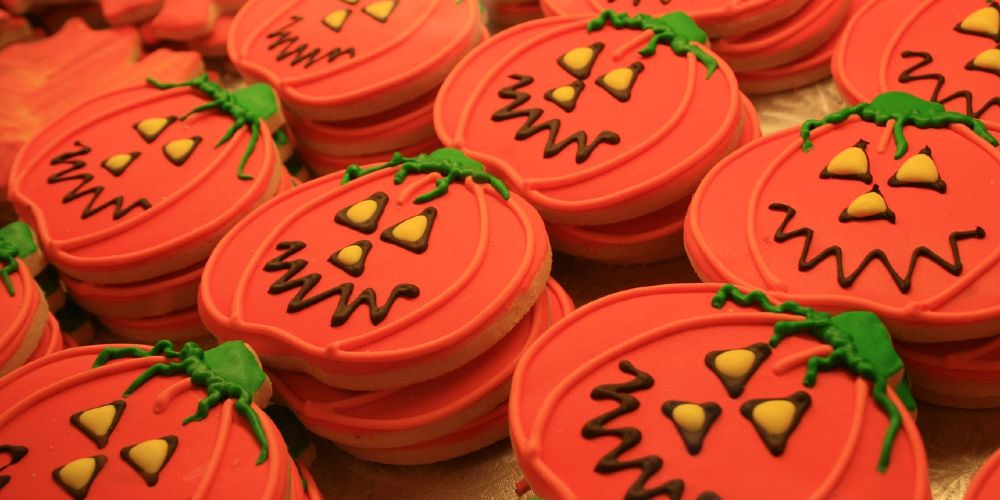 Halloween Week at the American Museum – October family events packed with tricks and treats
Head to the American Museum in Bath this half term for Halloween Week US-style. Look forward to parades, of course, so make sure kids dress up because there are prizes for the best costumes. The All American Pumpkin Place is a slice of old-timey tradition with a particularly pumpkin-y  feel; arts and crafts; Trick or Treat zones; Halloween selfie stations and lots of scarecrows. Plus, the museum gardens look gorgeous in autumn so leave room in the day for a bit of exploring too.
Where: The American Museum & Gardens, Claverton Manor, Bath
When: 23 to 31 October 2021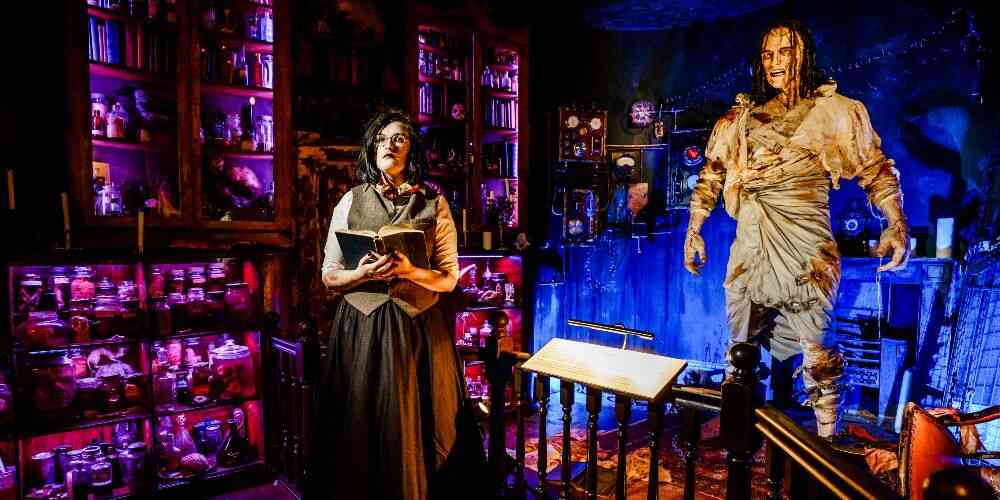 Mary Shelley's House of Frankenstein – the spookiest spot in Bath
Mary Shelley wrote Frankenstein while resident in Bath. So where else would you find a Mary Shelley's House of Frankenstein blurring the lines between between fantasy and museum? Chilling, immersive and atmospheric it's probably not one for under 12s. But older kids will love it. There's a diabolically warped Escape Room experience too. Victor's Lair is a journey into the unhinged mind of Victor Frankenstein in search of your escape. And it's made for teens who think they're 'too old for Halloween'. Turns out you're never too old to be chilled to the bone.
Where: Mary Shelley's House of Frankenstein, Gay Street, Bath
When: House and Escape Room are open year round, Victor's Lair must be booked in advance.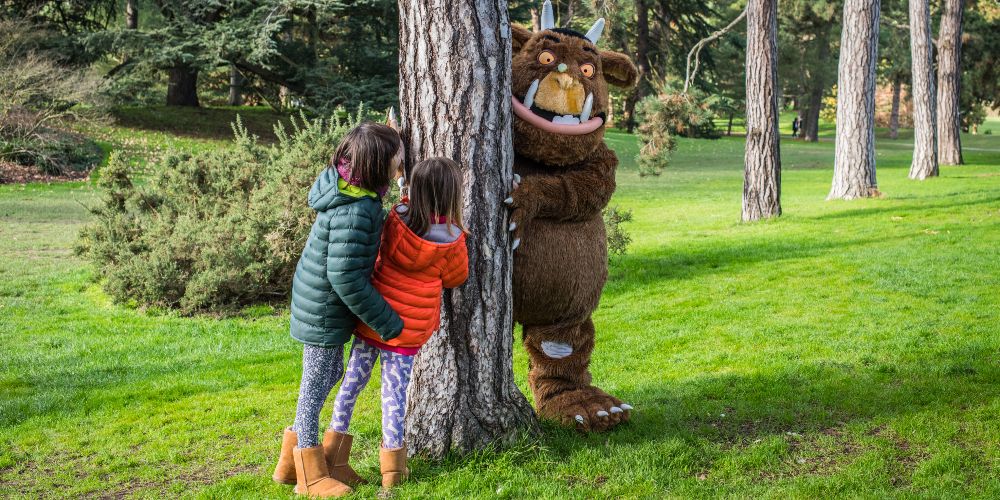 The Gruffalo's Child Trail – one of the most popular October family events at Kew
Back at Kew Gardens for October half term, The Gruffalo's Child Trail is captivating for younger kids. The adored Julia Donaldson and Axel Schaffer characters are part of an exploratory journey which takes families from Brentford Gate, through the lush Rhododendron Dell and ends at the Children's Garden. Collecting clues as you is a big part of the adventure, alongside the marvellous landscape – Kew's home to 14,000 trees, so it's very colourful come autumn. Don't forget to drop into the Kitchen Garden and see the amazing harvest of beetroots, carrots and giant pumpkin.
Where: The Gruffalo's Child Trail, Royal Botanical Gardens at Kew, Kew, Richmond
When: 16 to 31 October 2021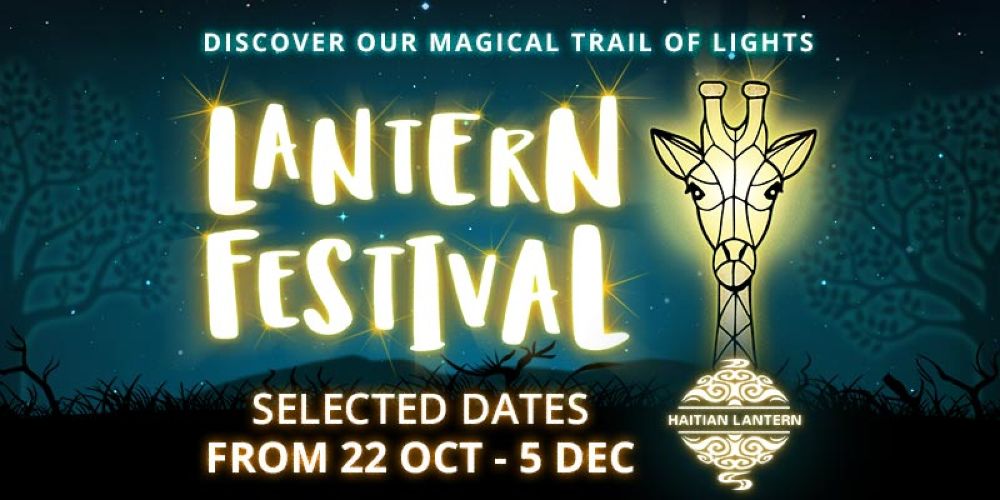 Lantern Festival –  half term magic at West Midland Safari Park
West Midland Safari Park Lantern Festival lights up on 22 October. Expect over 1000 lanterns, more than 40 light displays and a three kilometre long illuminated trail to follow. The type of after dark experience that makes winter magical for kids, it's on until 4 December. Highlights include a giant interactive piano; rainbow tunnel; dinosaur lanterns and glowing animal installations.
Where: West Midland Safari Park, Bewdley, Worcestershire
When: 22 October to 4 December 2021
Looking for somewhere warmer than the UK this October? Don't forget to follow Family Traveller Instagram and Facebook for more travel ideas.