You know it's getting closer to Christmas when adverts start popping up for Black Friday deals. Black Friday is the day when bargain hunters across the world try courageously, and occasionally irresponsibly, to snag a great deal before Christmas. While the majority of sales will kick off from midnight on Friday 24 November, keep your eyes peeled because more and more retailers are launching their unmissable offers ahead of Friday.
What is Black Friday?
Black Friday is an annual shopping extravaganza that began in America and is celebrated on the Friday after thanksgiving. The term was first used by Philadelphia police officers more than 50 years ago, sparked by a chaotic day when the city was rammed with jostling consumers. Since then retailers have battled to out-deal each other, resulting in some spectacular bargains that seem to get better every year. Black Friday deals have been such a roaring success that the phenomenon has made its way across the pond to UK highstreets.
Black Friday deals have surpassed Boxing Day sales and easily generate over £1bn over 24 hours. Needless to say, things can get very messy, which is why in 2016 Asda washed its hands of the whole 24-hour frenzy, after 2015's horrific images of customers physically fighting each other for TVs.
In 2016, UK shoppers spent £5.98 billion over the four days between Black Friday and Cyber Monday (an increase of 15% on 2015) and this year shoppers are expected to spend a staggering £10.1 billion on deals during the week surrounding Black Friday.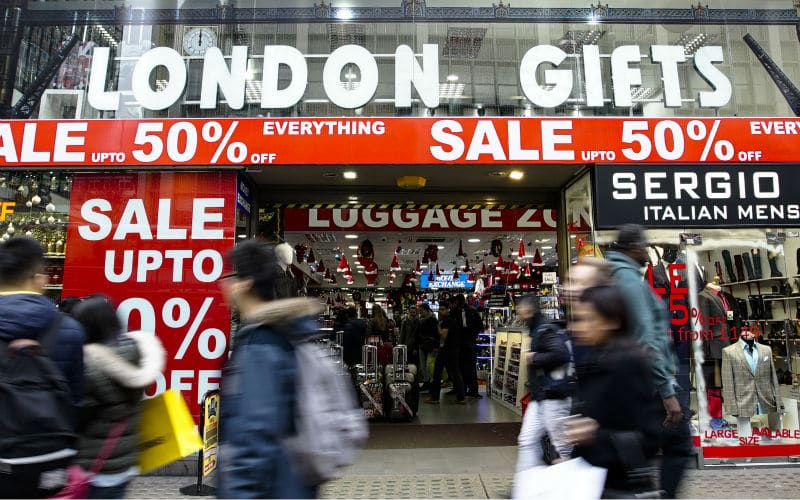 Best 2017 Black Friday deals
If you choose to get stuck into this year's shopping extravaganza, the trick is to identify the best Black Friday deals ahead of time, to avoid getting lost in the chaos of the day.
Some retailers, including Asda and Oddbins, have turned their backs on Black Friday this year, but there are still thousands of bargains to be found.
Currys will host their Black Friday deals online and in store, and they will include offers on kitchen and home items, TVs and more. Among the most anticipated deals are those from John Lewis. Though they have kept their specific deals a secret, John Lewis have promised bigger and better deals than 2016 both in store and online. Marks & Spencer's deals will also be online and in store, and will include big savings on fashion, homeware and more. For the most accessible deals across all departments, head to Amazon to make savings on clothes, video games and laptops.
Don't know where to start? Here are our favourite Black Friday deals for the whole family. Remember, most of these deals won't be live until Friday 24 November!
Deals for dads
Money-off for mums
Electrical bargains
Gifts for kids
Treats for teens
Holiday bargains
If  you want to get some bargains before the festive season but you don't want to get involved in chaos on Black Friday, hold off spending until Monday 27 November, also known as Cyber Monday. The term was coined to refer to the first day back to work after thanksgiving. While most retailers offer online deals on Black Friday, usually a new wave of deals are unleashed from midnight on Monday.
5 top survival tips
If you're planning a busy Black Friday know what you're looking for, make a list and check it twice. Remember to be rational, just because there's a good bargain it doesn't mean that you or the kids necessarily need it.
Unfortunately, in the midst of all the madness you may not get the bargains you had hoped for, so ensure you have a backup. At least if the camera you had your eye on sells out you can still snag your second choice.
Bring plenty of plastic bags and tote bags, there's no need to spend extra money on bags when you can just take them for home.
Granted you'll be on your feet for most of the day, so carry some sugary snacks to keep you energized throughout the day and carry some water. It may be November but you'll work up a sweat with all that shopping.
If you're skipping Black Friday for Cyber Monday be prepared for anything. The internet is a wonderful thing but it's still prone to glitches and sites may crash if they're is a high volume of visitors. The best times to browse online are before 9am to beat the workers rush and mid afternoon once the madness has quietened down.
Happy shopping and good luck!
If the excitement around Black Friday has stirred your Christmas spirit, check out these wonderful Christmas activities for families in London.