West Yorkshire will see the exciting first chapter of summer's programme of literary festivals for families, perfect for little bookworms and family festival fans.
Enjoy the likes of Bradford's Literature Festival, where kids are invited to join creative workshops and watch theatre shows, or for ginormous BFG fans, there's the Roald Dahl Festival in Aylesbury where you'll meet larger than life characters who are gearing up for the release of the new film.
Explore the beauty of Kew Gardens and meet your favourite author, or immerse yourself at the Telegraph Bath Children's Festival, the largest dedicated children's literature festival in the UK. Here, Visit England round up some of the best literary festivals perfect for little bookworms up and down the nation.
1/10. Bradford
Literature

Festival

, West Yorkshire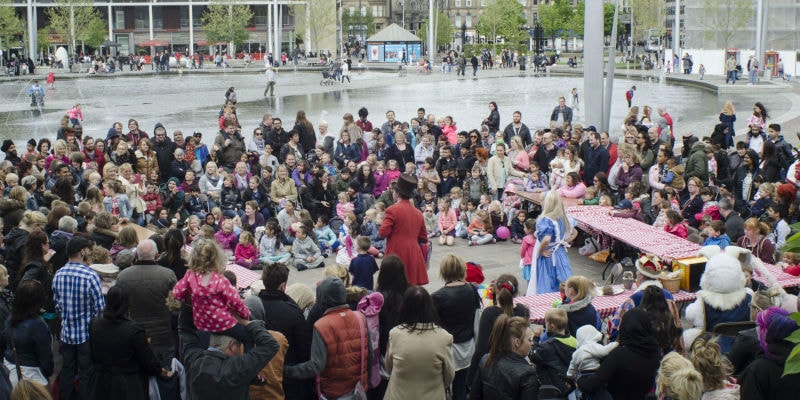 Bradford Literature Festival is as much about ideas as it is about books, join a fantastically diverse range of literary minds and discuss books by best-selling authors, poetry from an array of different cultures, and master classes for every writing format.
The festival promises to be an event for the whole family to enjoy, with creative workshops, comic-drawing, storyboarding, and theatre shows suitable for children of all ages.
When: 20 – 29 May 2016
Find out more about Bradford Literature Festival.
2/10.

 Derby Book

Festival

, Derby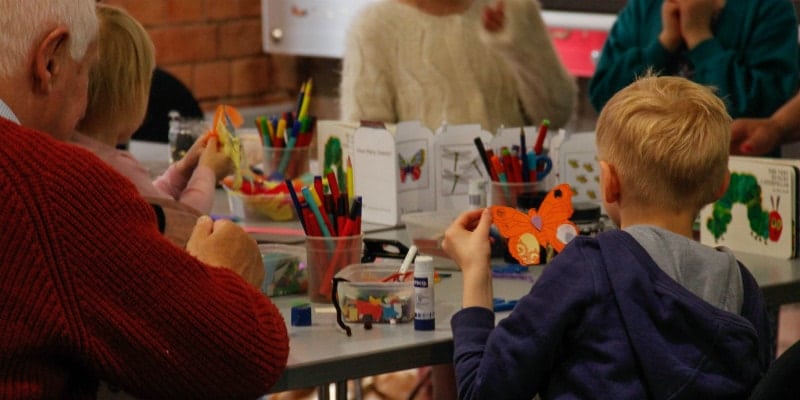 Celebrating the joy of books and the power of reading, Derby's first Book Festival in 2015 had over 60 events and activities, including internationally celebrated, best-selling authors.
The programme included author talks, discussions, theatre performances, poetry readings, workshops, a children's book trail, storytelling, and 'Make It' sessions. Highlights included Michael Morpurgo, David Nicholls, Sarah Waters, Katie Fforde, and Simon Armitage, to name but a few. 2016's event hopes to match the success of 2015.
When: 3-11 June 2016
Find out more about Derby Book Festival.
3/10.

Manchester Children's Book Festival, Manchester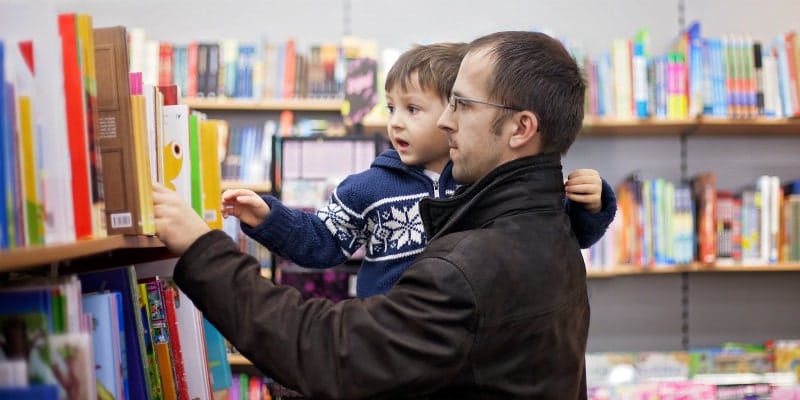 Known for its concerted effort to support the broadest possible audience engagement with literature and the arts, the festival has something for everyone to enjoy and get involved in. With a programme of events promising plenty of opportunities for children to use their imagination and get creative, the star-studded festival will not disappoint.
When: 24 June – 3 July 2016
Find out more about Manchester Children's Book Festival.
4/10.

Roald Dahl Festival, Aylesbury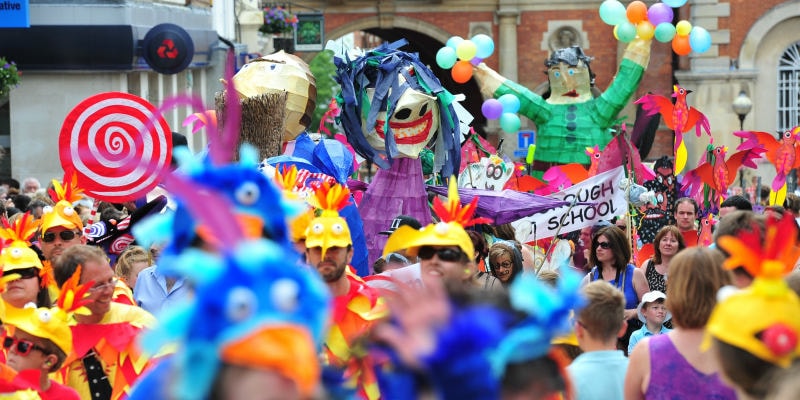 Come and watch the annual community event that brings together over 1,000 school children and an audience of approximately 5,000 to celebrate the imagination and work of Roald Dahl, with this year seeing a BFG theme.
See larger-than-life puppets and colourful artwork, made by children and young people in the local area, parade through the streets of Aylesbury. The parade's sights are matched by the sound of boisterous samba and brass bands and street entertainers: sure to get you in the festival mood.
When: 2 July 2016
Find out more about Roald Dahl Festival.
5/10.

Curious Arts Festival, Hampshire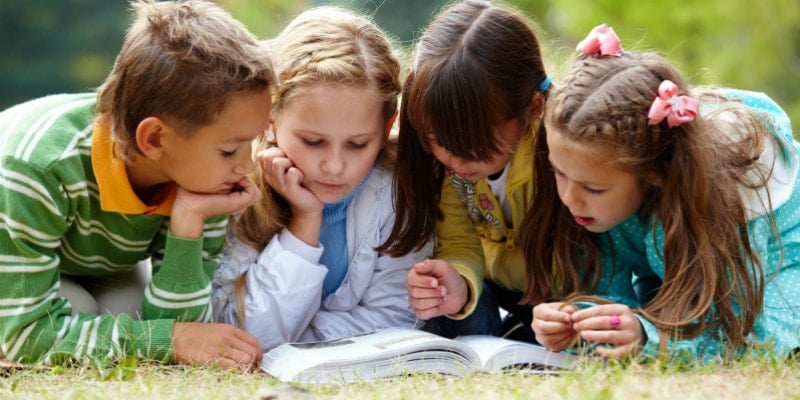 Voted by The Guardian as one of the best boutique festivals, Curious Arts Festival offers a more intimate, but no less brilliant, experience than the larger festivals around England.
Taking place in the beautiful and inspiring grounds of Pylewell Park, there are great foods to try, acts to watch, and literature activities to get involved in. The family-friendly festival offers plenty of goings on for children to enjoy, including interactive workshops with authors and lots of creative events to get their hands messy at!
When: 22-24 July 2016
Find out more about Curious Arts Festival.
6/10.

Port Eliot Festival, Cornwall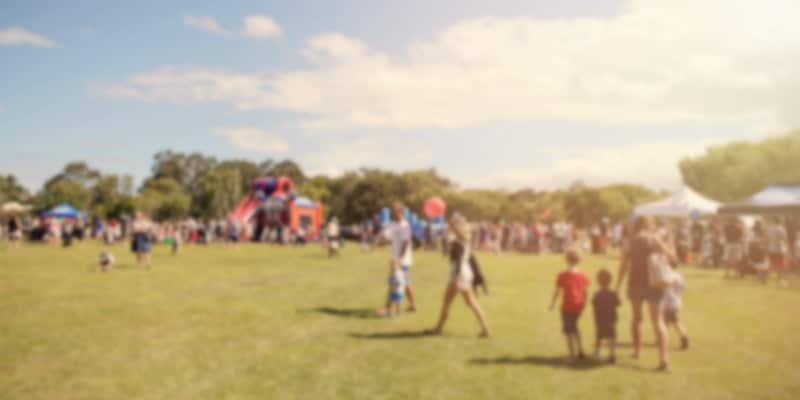 An annual celebration of words, music, film, fashion, food and much more else besides; revel in the arty atmosphere at this ultra-cool boutique festival. The festival is impossible to generalise with recent years having seen Barbara Hulanicki and Sandy Powell leading a fashion drawing masterclass for children; Kate Winslet performing a Sunday morning children's story and Dominic West hosting a spelling bee.
Taking place each summer in the woodland gardens and park, of an ancient stately home and mediaeval monastery lived in for over 1000 years, and declared the most beautiful place in England by Napoleon: the spirit of the festival is a reflection of the singular history and character of the magic that surrounds Port Eliot itself.
When: 28 – 31 July 2016
Find out more about Port Eliot Festival.
7/10.

Shambala, Northamptonshire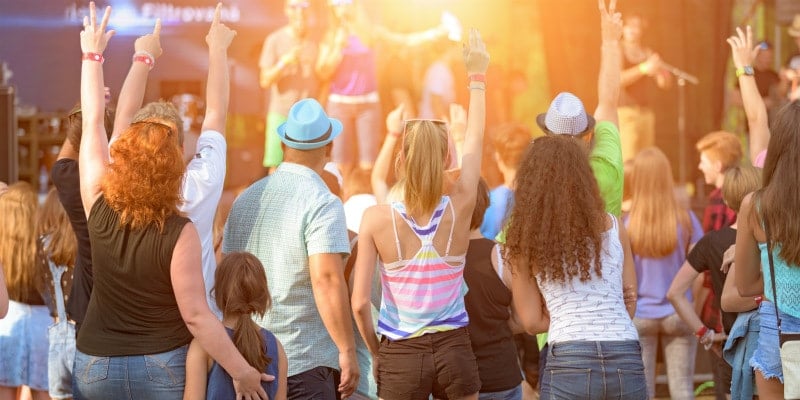 Set in a stunning secret location in the countryside of Northamptonshire is Shambala, winner of the Festival Kidz 'Festival of the Year' which offers a breadth of diverse and quality entertainment for the whole family to enjoy.
With a programme dedicated to 'Theatre, Cabaret and the Spoken Word' the literary offering of this festival sees a host of poetry workshops, story-telling, interactive performances, and even a performance from 'Akala – The Hip-Hop Shakespeare Company'.
When: 25 – 29 August 2016
Find out more about Shambala.
8/10.

Write on Kew: Kew Gardens, Richmond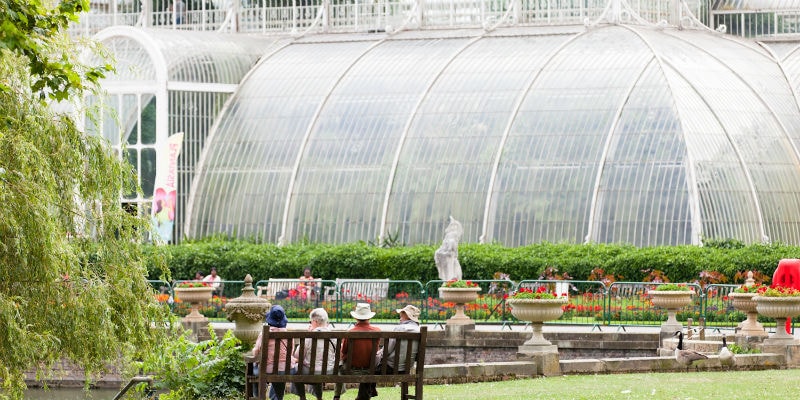 Taking place in Richmond's iconic Kew Gardens, the literary festival Write on Kew will see its second edition this year. Acclaimed by mumsnet as one of the best family-friendly literary festivals, 2015's line-up boasted attendees from Michael Morpurgo to Margaret Atwood, and had over 80 events for visitors to enjoy. As a bonus the ticket to the events also invites visitors to explore the famous gardens.
When: 22- 25 September 2016
Find out more about Write on Kew.
9/10.

Henley Children's Literary Festival, Oxfordshire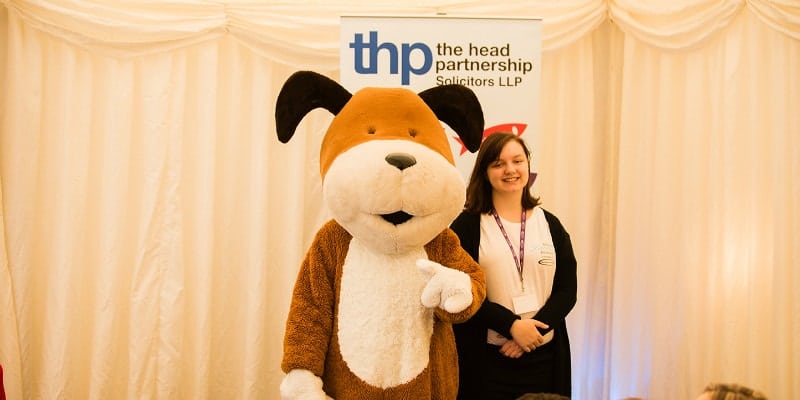 Henley Children's Literary Festival has something for everyone to enjoy with plenty of fun interactive events. Last year saw: Story Stew, draw-alongs and a princesses & pirates party, as well as craft and educational workshops. With 2016's line-up still to be announced, the programme promises not to disappoint with 2015 seeing special appearances from giants such as Maisy Mouse to events on Alice in Wonderland, Beast Quest and The Famous Five.
When: 26 September – 2 October 2016
Find out more about Henley Children's Literary Festival.
10/10.

The Telegraph Bath Children's Literature Festival, Bath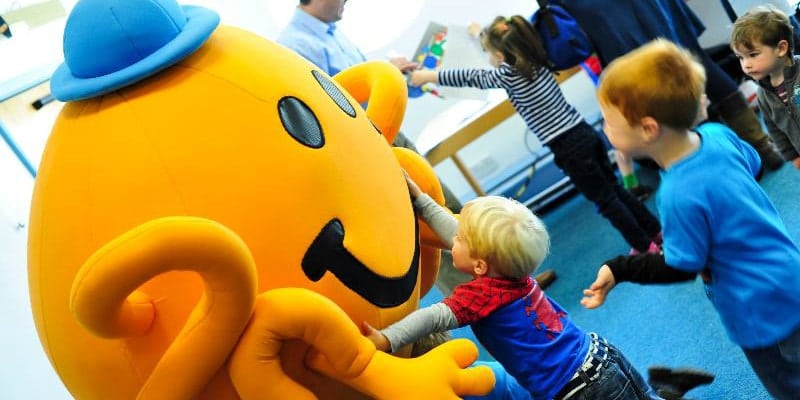 The largest dedicated children's book festival in the UK, Bath Children's Literature Festival has over 80 ticketed events and an extensive programme of events in schools. With a simple ethos of entertaining children, and getting them to be enthusiastic about reading, the festival attracts some of the biggest names in children's publishing from across England. With a host of events featuring book readings, craft activities, and quizzes and games
When: 30 September – 9 October 2016
Find out more about the Telegraph Literature Festival.
Want to keep your little bookworms happy? Don't miss the latest book releases for Spring 2016.