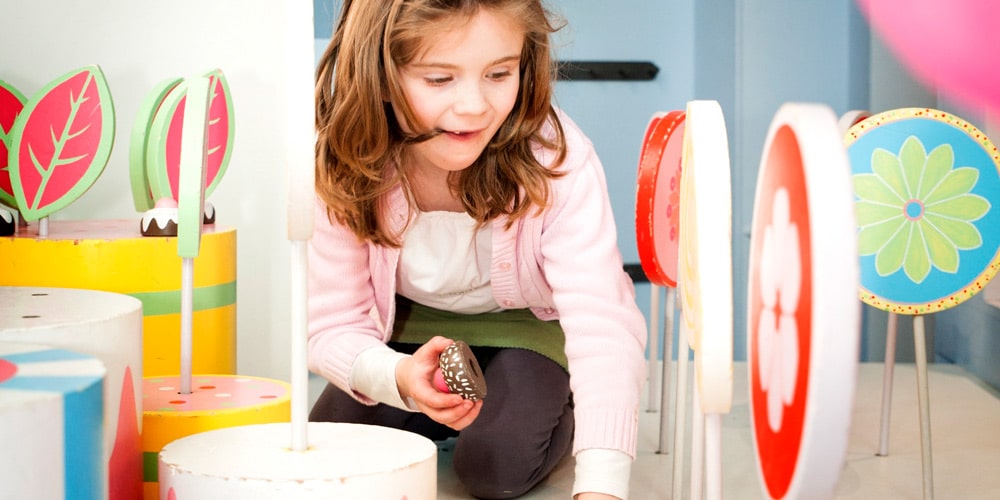 1/9

Children's Museum, Brussels

Created in 1975 by a toy-loving psychologist, the Children's Museum in Brussels is designed entirely with little ones in mind. Visitors can get stuck into five different workshops including a cookery class; fairy tales workshop; art; construction and theatre. Learn how to use a wrench and hammer before engaging your imagination to create a fantastical story or taking part in drama exercises. Check out the 'Time to Wonder' exhibit, created to engage the five senses. Children will explore a giant chess board as they feel, listen and look their way around the scene, and explore places such as the Arctic, a dream train and a deep-sea submarine.

Price: Admission is £6 per ticket
2/9

Chocolate Museum, Paris

Surely there is no better way to encourage a child's enthusiasm for museums, than to take them to one filled with their favourite treat. The Musee du Chocolat in Paris offers an unforgettable interactive experience starting with a journey into history to discover how chocolate was first invented and what it was used for. Meet the resident chocolatiers and watch them whip up batches of delicious smelling confectionary all day long. Of course, there are plenty of samples for eager hands and you can even create your own chocolate in one of the kids' chocolate workshops. To top it all off take a look at the artwork made entirely from the good stuff; one chocolate sculpture is three metres high and weighs over 200kg!

Price: £30 per person including the chocolate workshop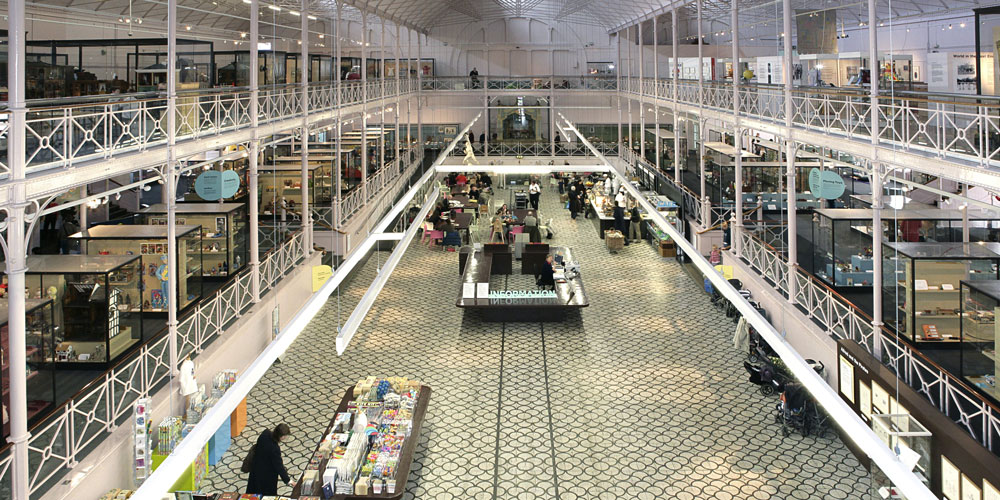 ©V&A Museum of Childhood
3/9

V&A museum of childhood, London

A museum about children, for children, the V&A museum of childhood offers exhibits and events exploring how children have lived and played throughout the ages. The museum houses over 6000 items of clothing, retro dolls and construction toys dating back to the 19th century. Parents will love seeing old favourites such as Slinkies, Masters of the Universe figurines and Transformers. From multi-sensory animal-themed story time to play sessions with vintage toys, there is plenty of hands-on fun for little ones. Families can also borrow Montessori Family Packs with a map, activity sessions and special toys for an educational day out. Families visiting with children with autism can make the most of their day with a SENse pack containing sound mufflers, PECs symbols, toys and colouring sheets. There are also packs for children with visual impairments, offering a Penfriend audio guide, Braille and large print activity sheets and sensory toys.

Price: Admission to the V&A museum of childhood is free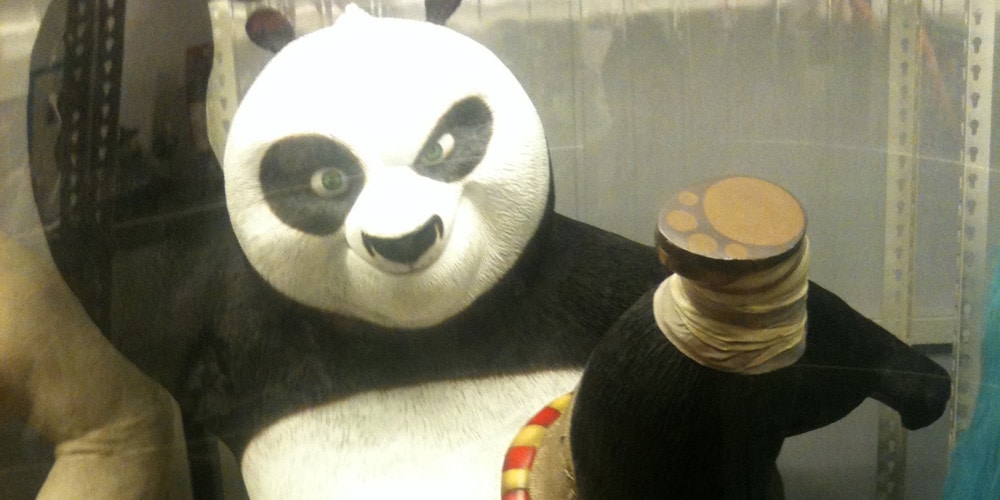 Photo: Penang Toy Museum
4/9

Penang Toy Museum, Malaysia

Holding the title of "world's largest toy museum", this display on the island of Penang in Malaysia is set among the lush green gardens of a family home. Accumulating over the last 40 years, the collection includes giant cartoon sculptures (pose with Super Mario for a pic!), Hollywood licensed figurines and Disney memorabilia. There are a whopping 120,000 individual toys on display from Star Wars limited edition figures to Beauty and the Beast tea sets. After stepping back in time to explore the toys, take a walk outside in the tropical gardens and see how many botanicals you can name. Kids will love discovering gruesome Venus fly traps, wild cucumbers and dragon fruit. There are two acres of garden for kids to enjoy, perfect after a morning in the toy museum.

Price: Adult tickets cost £4.60; child tickets cost £3.40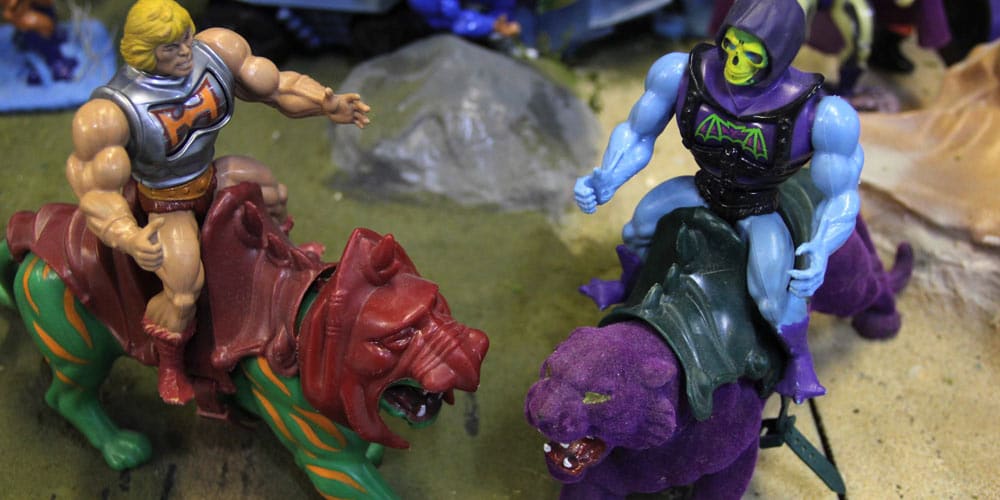 5/9

Austin Toy Museum, Texas

Let your inner child out to play with a visit to the Austin Toy Museum in America's Friendship State. Visitors can test their reflexes with free turns on the Sega, Atari and Nintendo console games. Toy lovers can even attend events such as Resin Casting where they learn how to make and mould their own action figures, or a Puppet Making Class including upholstering and stitching techniques. Old childhood favourite characters such as My Little Pony, Teenage Mutant Ninja Turtles and Care Bears are all waiting to meet you!  The museum relies on donations, both of toys and money, to keep growing its collection; why not bring along your pre-loved dolls and immortalise them at the Austin Toy Museum!

Price: Adult tickets cost £7.50, child tickets cost £3.20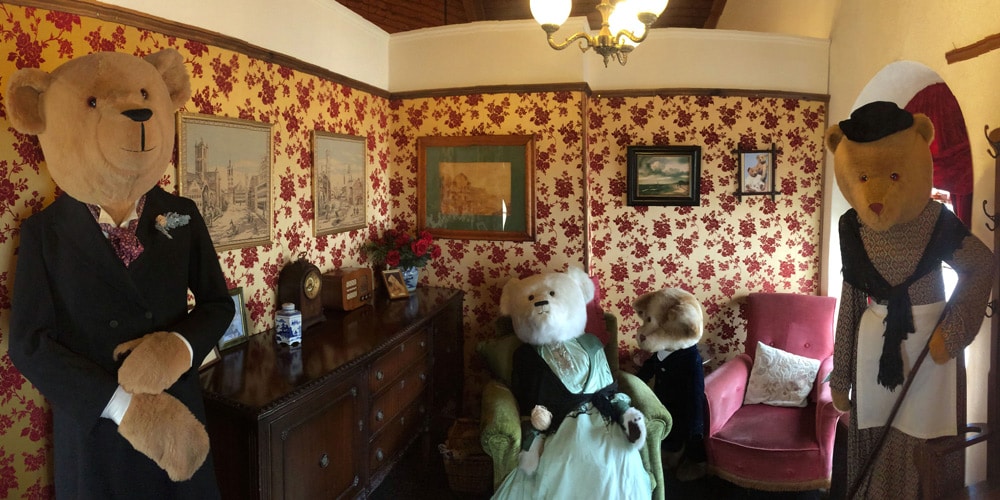 6/9

The Teddy Bear Museum, Dorset, England

Celebrating the quintessential childhood comforter, the Teddy Bear Museum in Dorset is home to bears lovingly created from over 100 years ago right up to the present day. The teddies are thoughtfully arranged in families and scenes from everyday life, including a busy Chef bear and a thoughtful poet sat at a typewriter. Visitors can also see a collection of specially made replicas of some of the world's most valuable teddy bears that have fetched record-breaking purchase prices. Classics such as Winnie the Pooh, Paddington and his family and Sooty and co. are hiding within the carefully curated house with its period furnishings and decor. The Teddy Bear Museum is the oldest of its kind in England and is around the corner from Dorset's dinosaur museum.

Price: Adult tickets are £6.50 and child tickets are £4.50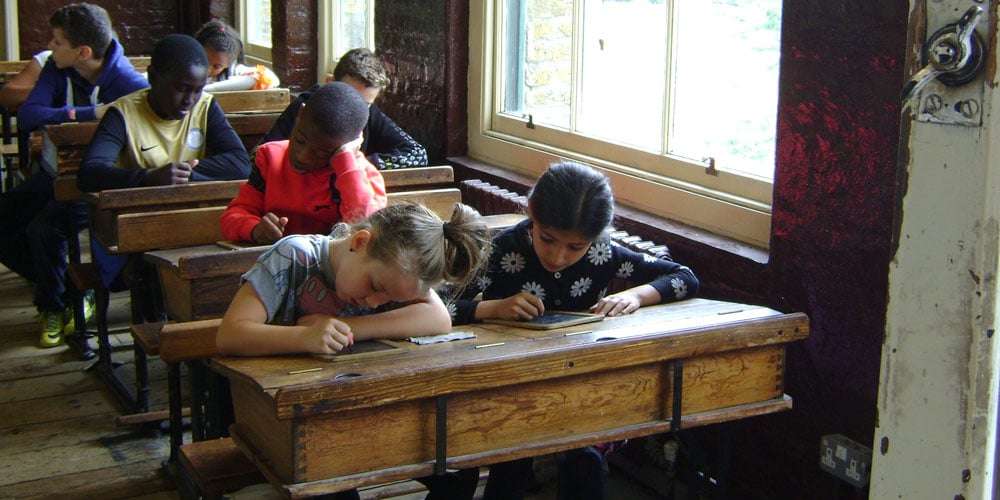 © Ragged School Museum Trust
7/9

Ragged School museum, London

Kids can find out how easy they really have it as they take the place of schoolchildren from a bygone era. Housed in the original building of Dr. Barnado's school for poor Victorian children, it is the perfect place to experience an interactive and educational day out. Visitors to the Ragged School can take part in an actor-led Victorian school classroom on the first Sunday of each month, complete with a super strict teacher and the essential three R's. In school, children will write on slate tablets and learn the importance of being seen and not heard. There is also a 20th century school kitchen to explore and themed activities throughout the school holidays, such as an Alfred Hitchcock week for Halloween. There is an under-5s 'Ragamuffin room' so the whole family can come and enjoy the Ragged School Museum.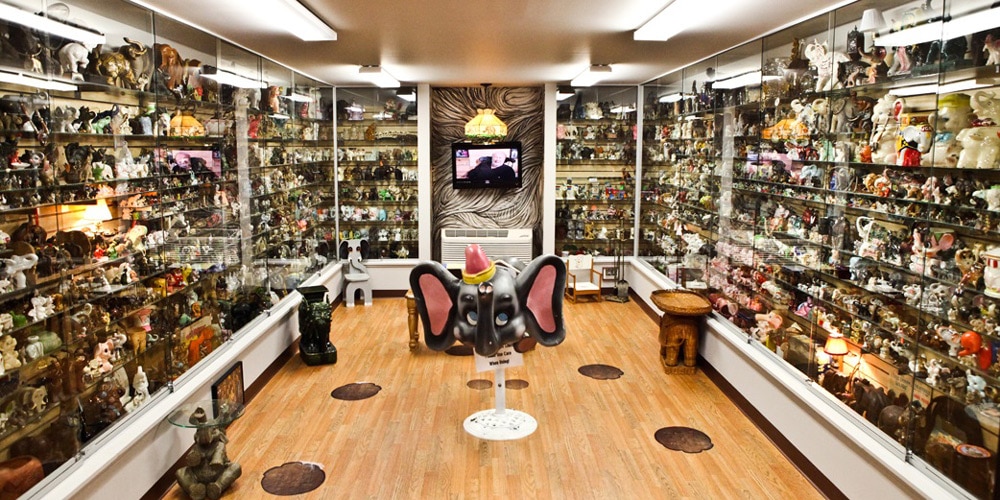 8/9

Mr. Ed's Elephant Museum and Candy Emporium, Gettysburg, USA

Elephant lovers will be in their 'ele-ment' at Mr. Ed's quirky museum in Gettysburg. View a collection of over 12,000 elephant figurines, models and toys that have been collected since Mr. Ed received a model elephant as a wedding gift in 1967. After exploring the museum, pick yourself up a treat in the famous Candy Emporium next door. Cheryl, the on-site confectioner, makes up to 60 pans of fudge each week and the store has over 70 flavours. Old-timers will also love the vintage selection of candy on offer such as mint juleps, root beer barrels and flying saucers. Try chocolate marshmallow, peanut butter and even watermelon fudge for a sweet end to the day. Seasonal events such as the autumn Pumpkin Party are also hosted at the Elephant Museum.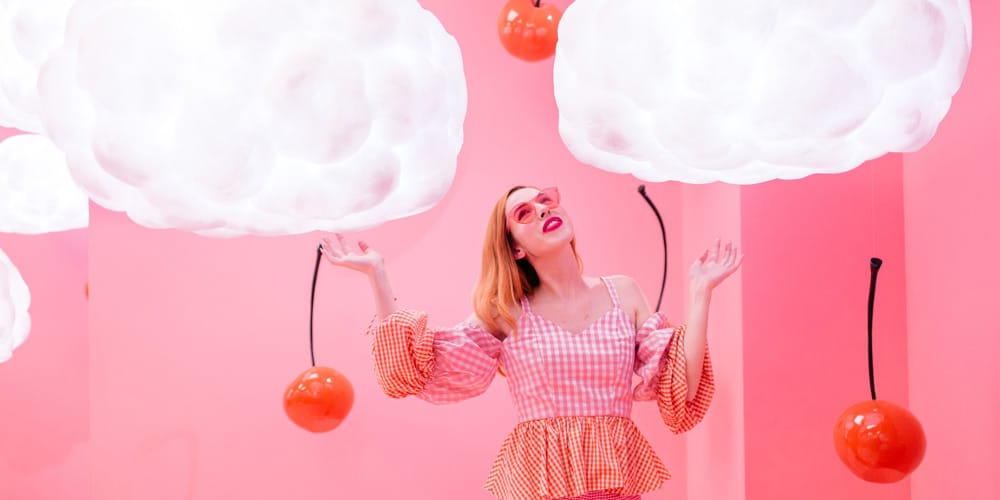 Photo: Katie Gibbs
9/9

Museum of Ice Cream, Los Angeles

This hot pink building in downtown LA is a tween's Instagram dream; packed wall to wall with novelty accessories such as heart-shaped rubber rings and giant ice lollies, it is a beyond-bright art gallery for those who like to get interactive with exhibits. Visitors can sit on the indoor swing in a room printed with bananas; bounce on a trampoline in front of an ice-cream wall, and even dive into a swimming pool filled with rainbow sprinkles! Of course, there are abundant sugary treats on offer at the museum, including gummy bears, mochi, candy floss and more (don't forget to try the unicorn milk ice cream!)

Price: All tickets are £25.