Have a day out in London with kids this December and celebrate Arthur's Christmas at Tower Bridge. Part treasure hunt, part puzzle and all-round amazing, this is one festive family adventure you want to book now.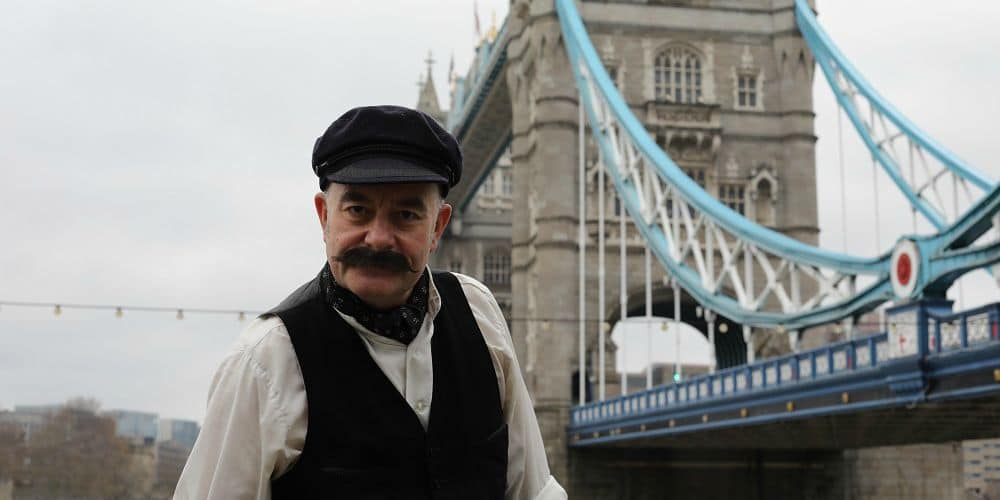 Visit Tower Bridge and step back in time to Victorian London
Who is the mysterious Arthur? Meet Arthur Gaunt, Victorian engineer and solitary soul missing all the festivities to take care of  Tower Bridge at Christmas. This is where you and the kids jump in to save the day. Presents for poor Arthur are hidden all over the bridge and it's your job to hunt every one down and give them to the hardworking man himself.
There are plenty of clues and a couple of great Victorian guides to help out too: Alice Perry, the UK's first female engineering graduate and Victoria Drummond, one of the earliest women marine engineers. All parts are played by actors, of course. But between the atmospheric setting and authentic costumes, that's easy to forget.
Roam all over Tower Bridge and discover its secrets
Apart from the fun of super-sleuthing, Arthur's Christmas is also a rare chance to really snoop around Tower Bridge. The world famous landmark comes with a lot of tales and both Alice and Victoria are happy to share them with kids. Giving Arthur his presents means visiting the remarkable Victorian engine rooms. And naturally, no visit to Tower Bridge would be complete without a tour of the towers and a steel-nerve-testing stroll along the Glass Walkways.
Book now. Tickets for Arthur's Christmas are limited
Because Arthur's Christmas is an interactive adventure it follows social distancing guidelines and only 20 people can take part at a time, so tickets are limited and pre-booking is essential. The entire experience lasts 70 minutes, a carefully planned length for kids aged from six to 12 years and a perfect fit for a festive family day out in London this Christmas.
Arthur's Christmas runs from Saturday 19 to Thursday 24 December 2020. Pre-booking is essential and tickets cost £15 for adults (16+) and £20 for kids (1-15). Remember spaces are limited, click here to book now.