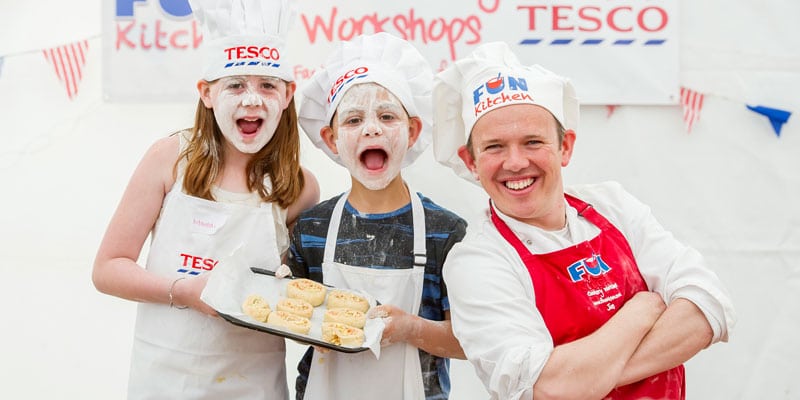 1/15

Plymouth Flavour Fest

Get set for some fabulous lip-smacking flavours at the South West's largest free food and drink festival. See top chefs in action – including Great British Bake-Off winner Candice Brown – at The Cookery Theatre. There'll be cook-off competitions, Ready, Steady, Cook challenges and lots more. Little Chefs can get floured up for lots of baking brilliance at The Fun Kitchen, an interactive area sponsored by Tesco which features a packed programme of workshops all free of charge, where kids can have a go at cooking energy healthy muffins and lots more.

You can eat and shop at The Continental Food Market and taste food and drink from around the world – everything from paella to wood-fired pizzas – at the Street Food area.  There'll be lots of local artisan food producers showing off their wares and plenty of opportunities to try something new, niche and nice. Enjoy live music and a bar to really make a weekend of it.
When/where
2-4 June, City Centre Piazza
Price
Free
About the author
Kim Jones is an experienced journalist who has worked at various women's weekly magazines, and now freelances for them and the national papers writing about travel, health and lifestyle. She lives in Cardiff with her partner and their two sons and loves persuading them all to come away on holidays with her in the family VW camper van.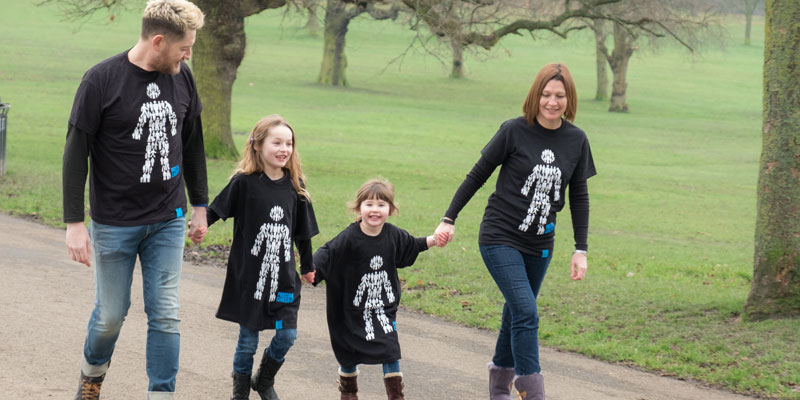 2/15 

March For Men

Join a March for Men – and walk to help beat prostate cancer! There are three family-friendly events taking place, in London, Leeds and Glasgow, over the Father's Day weekend and the charity hopes we'll all take some steps to help! Providing a choice of distances around a circular route, the walks start and finish at an event village where there will be food, drink, music and a chance to find out more about the charity's work. Children are welcome – and dogs too. The charity will also be encouraging supporters to hold their own marches to try and raise £1million through walking in 2017 – just go online and leave your details for information and ideas on how to arrange a walk yourself.

Coinciding with the walks, the intrepid television presenter Jeff Stelling will be lacing up his walking boots – trekking a mammoth 15 marathons in 15 days at the start of June, stopping off at numerous football grounds up the country. Currently one man an hour dies from prostate cancer in the UK. Money raised through March for Men will have a huge impact on the lives of those affected by the disease and will help bring medicine a few steps closer to stopping prostate cancer being a killer.
When/where
17 June, London; 18 June, Leeds and Glasgow
Price
The registration fee is £10 per adult. Children under 16 are free but have to be accompanied by a guardian over 18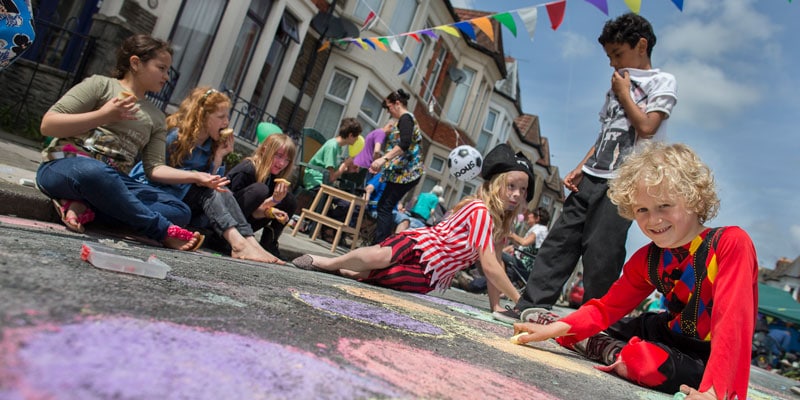 3/15 

Have A Big-Lunch!

Don't let your neighbourhood be a party pooper this June! The Big Lunch, funded by the National Lottery, is the UK's annual get-together for neighbours. It takes place each year in June, as a day where neighbours and members of communities can come together for the simple act of sharing a meal and a conversation. Last year 7.3 million people took part in over 90,000 events – from garden BBQs, to street parties, to community festivals.

This year The Big Lunch has partnered with The Jo Cox Foundation on The Great Get Together, a weekend of community celebrations inspired by Jo Cox MP's legacy. The weekend will culminate in Big Lunches happening across the UK on 18 June, and is expected to be the biggest community celebration the UK has ever seen. You can get a free Big Lunch starter pack online. Packs are full of handy tips, information and fun resources like stickers, decoration templates and bits and pieces for games. Posters and invites aren't dated so you can hold your event whenever it suits your community.
When/where
18 June, nationwide
Price
free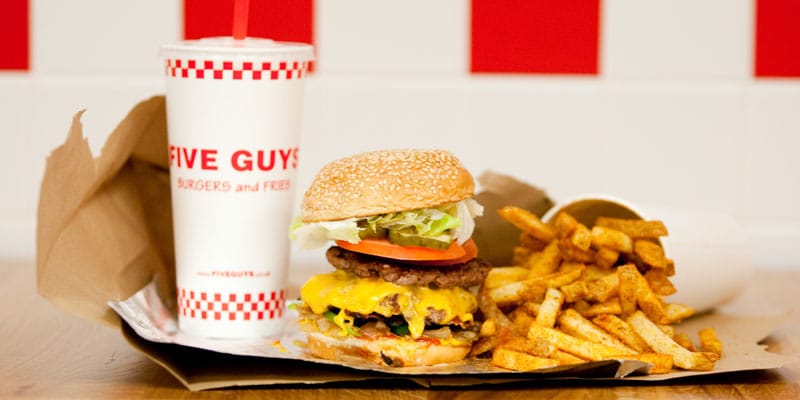 4/15 

Fill Up At Five Guys

Everyone loves the burgers and fries at Five Guys. In fact, they've just been voted the UK's favourite burger chain in a consumer study. The American cult fast food outlet  – which counts Barack Obama and Ed Sheeran among its fans – serves a simple menu of tasty burgers, hot dogs, BLTs and skin-on potato fries freshly cooked and full of flavour. Burgers, veggie burgers and hot dogs come with up to 15 free toppings. If you're feeling confused as to what to choose, just go for the easy topping option – 'All the Way' – which includes a mouthwatering mix of mayo, lettuce, pickle, tomato, grilled onion, grilled mushrooms, ketchup and mustard bursting out of your burger bun!

Burgers come from Ireland and potatoes are hand cut daily – look out for posters telling you which UK farm they're from on the day you visit. Milk shakes can be customised with as many as you like of 11 mix-ins – including real fruit and even crumbled crispy bacon bits(!) and there are unlimited refills at the Coca-Cola Freestyle machine where you can choose from 100+ drinks or create your own mix.
When/where
open daily, 60 locations nationwide
Price
menu prices vary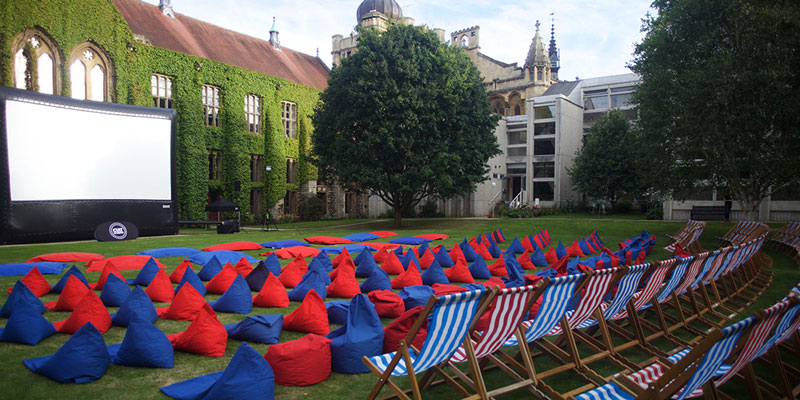 5/15 

Cult Cinema – In The Sun

Take your seat (well, a comfy beanbag or deckchair anyway) and enjoy an outdoor cinema experience this summer. Cult Screens, a luxurious outdoor cinema experience, is coming to a castle, cathedral, swimming pool, garden or zoo near you! Settle down in front of an epic HD screen, and enjoy gourmet street food from the sizzling food truck Kurbside Kitrchen (think German frankfurters with gourmet toppings, slow-cooked meats, Cajun and sweet potato fries and nachos) and a fully licensed bar serving craft beers, lagers and ciders, jar cocktails, soft drinks, tea, coffee, hot chocolate and cinema snacks including popcorn.

Locations for cinema screenings include Coventry Cathedral Ruins, Caversham Court Gardens in Reading, Sudeley Castle, near Cheltenham, The Walled Garden, Upton Country Park, Poole, Birmingham Botanical Gardens, and Bristol Zoo. Family-friendly films include Rogue One: A Star Wars Story The Goonies, Jurassic Park, Harry Potter and the Philosopher's Stone and La La Land. Lights, Camera…Relax.
When/where
until 24 Sep, various locations nationwide
Price
Prices start at £40 – 2 adults, 2 children 5-17 years – for a  General Entry Family Ticket (where you bring your own blanket, cushion or chair). Upgraded tickets for Deckchairs or bean bags include a complimentary drink, bag of popcorn and blanket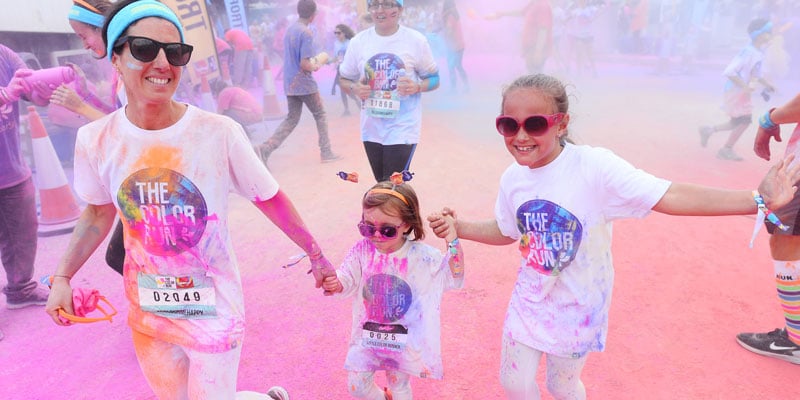 6/15 

Color Run

Join the fun on a 5K Color Run! Dubbed 'The Happiest 5k on the Planet', it's a run with colour thrown in – literally! Dress in white, run with your friends, family or colleagues and get showered at each kilometre mark with coloured powder (made from safe food-grade cornstarch) so that you finish the day looking like a kaleidoscopic rainbow! Look out for this year's brand new magical Cloud Foam Zone, unicorn mascots and a variety of new colour zones throughout the route.

The fun continues beyond the finish line at the Finish Festival – where runners can enjoy the ultimate colour extravaganza combined with DJ's, MC's and giveaways – and even more Color Throws. The run isn't timed and welcomes all ages of participants who can run, jog or walk their way through the course.
When/where
11 June, Wembley Park, London (and in Manchester on 1 July and Brighton 23 September)
Price
From £26 for adults and £10 for children. Under 5s free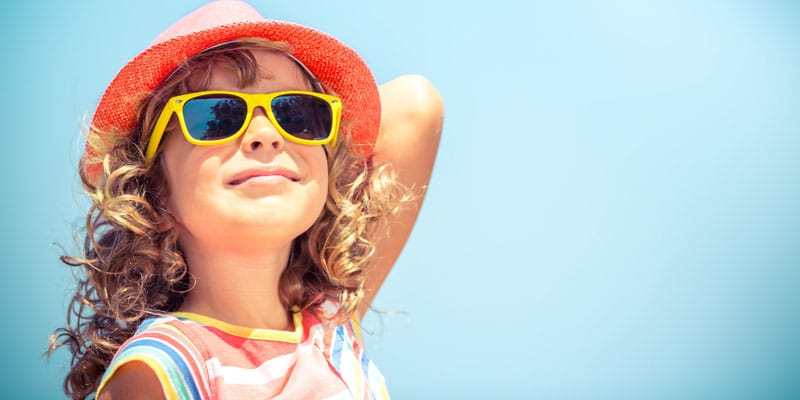 7/15 

Kids Fly For Free!

Now's a brilliant time to book a special family trip away – because BA are offering free flights for children under 12 who travel with a full paying adult on journeys between Heathrow and Leeds, Newcastle, Edinburgh, Inverness, Belfast and the home of LEGO – Billund in Denmark. Up to two children can fly for free when travelling with an adult, even during the school holidays. It can be used on Euro Traveller tickets booked from now until October 1 for travel from June 1 until October 31, 2017.

There's loads going on at all the destinations included in the offer, including a Lego Star Wars Days on 10-11 June at Legoland Billund in Denmark – where children (3-12 years) wearing a Star Wars™ costume get free entry. Or why not visit Edinburgh Castle, the Titanic Belfast, follow the Leeds Owl Trail, escape to The Tower of London and lots more. Helping to cut holiday costs even further, there are also plenty of family-friendly offers to save customers even more money on the way, with kids-eat-free deals at participating restaurants at Heathrow Terminal 5, complimentary travel for youngsters on the Heathrow Express and kids stay free offers at selected Hilton Hotels.
When/where
valid on tickets booked from now until October 1 for travel from June 1 until October 31, 2017, various rotes
Price
Adult ticket prices vary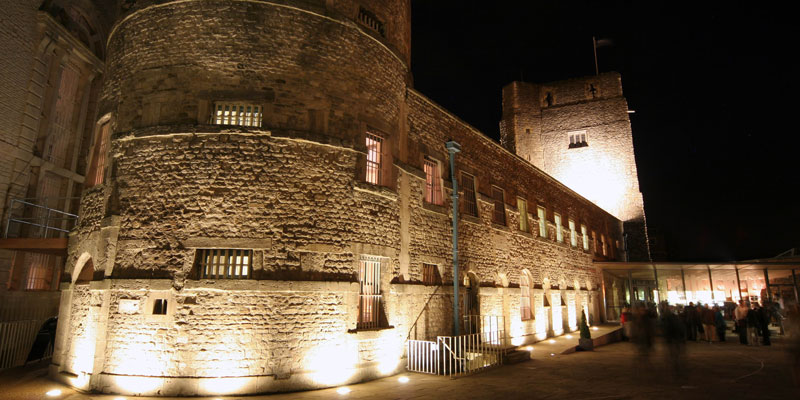 8/15 

Sleepover At Oxford Castle Unlocked

Lights Out! It's time for a Children's Sleepover at Oxford Castle Unlocked. Spooky or what?! Oxford Castle Unlocked is a 1000 year old castle which also served as a prison for over 800 years. To celebrate its 11th anniversary as a visitor attraction it's inviting kids (recommended age between 7-11 years) to bed down in the atmospheric 900 year old crypt or even in a prison cell!

Anyone staying over will also get the chance to enjoy a special tour of the historic buildings and discover all the colourful tales of the castle's past. There'll also be a scavenger hunt, where you'll be searching the towers, crypt and prison wing for clues and prizes. A late night snack and breakfast will be provided, plus a goodie bag for all guests to take home. All children must be accompanied by a parent or suitable guardian (18 years +). For groups of children, there must be a minimum of 1 adult attendee for every five children.
When/where
9 June, Oxford Castle Unlocked, Oxford.
Price
£35 per child (one accompanying adult free)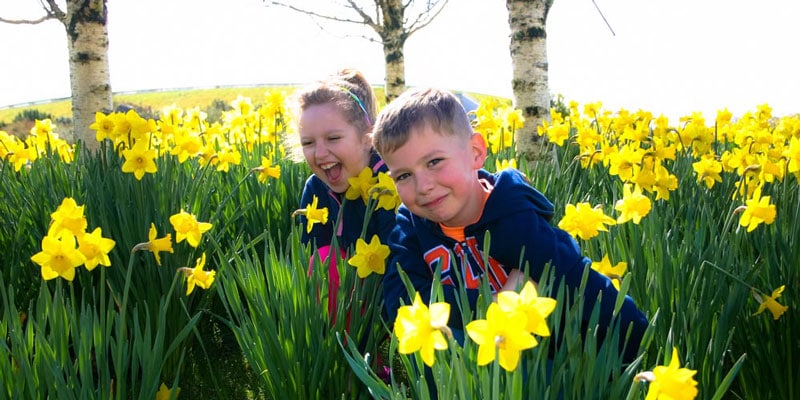 9/15 

Wales Nature Week

We all know that Wales is full of natural beauty – and to celebrate it, the Wales Biodiversity Partnership is holding a Nature Week, with wildlife-themed events taking place all over Wales. There's plenty for all sorts of nature lovers to enjoy – whether you like insects and bees, fancy finding out about alpine flowers in Snowdonia or spotting seabird cities on the island of Skomer.

Welsh wildlife is stunning in its variety – and you can join in one of scores of events taking place – from guided nature walks, bumblebee days, green fairs, hunting for rare orchids and butterflies, a Go Wild festival, pond-dipping, a moth night at Llangasty Meadows, a wildlife walk with the Gwent Wildlife Trust and lots more. Enjoy hands on activities and get wildlife advice and encouragement from local experts. Suitable for all ages, events are a great way to learn about the natural environment on your doorstep and its importance to our well-being. For your nearest event, see the website.
When/where
3-11 June, all over Wales
Price
most events are free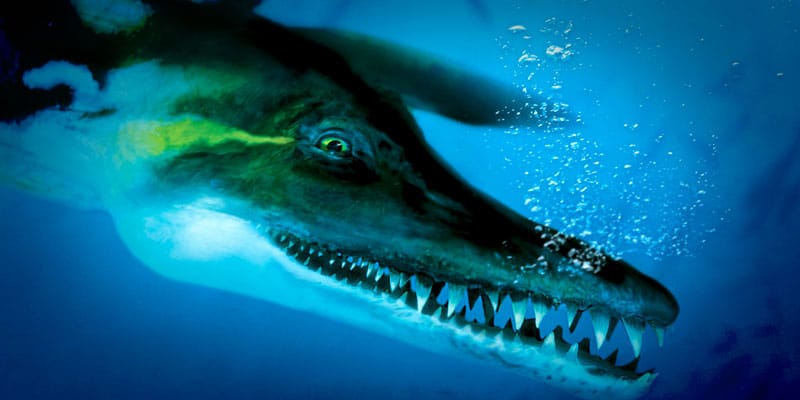 10/15 

Pliosaurus!

Enter the museum and get transported back 150 million years in time to a period when Bristol was submerged in a tropical sea. The Jurassic ocean was teeming with all sorts of extraordinary creatures – and the biggest and fiercest predator of all was the huge marine reptile – the pliosaur (Pliosaurus carpenteri). The length of a bus – and with sharp gnashers the size of bananas (but not as soft!), it was also equipped with four huge flippers and crushingly powerful jaws and would have swum over today's city.

Now you can come face to face with 'Deadly Doris' – dive into the Jurassic Seas and dare to look inside her mouth and listen to her heartbeat. You'll also get to see one of the world's most complete pliosaur fossils – discovered in Westbury, Wiltshire in 1994 and on public display for the first time. It's taken ten years to prepare all the fossils that were found – so that might give you some idea of the size! The exhibition is ideal for children aged three-11 years. Pick up a Jurassic Explorer pack when you arrive for more exciting Jurassic related activities throughout the museum.
When/where
17 June – 7 Jan 2018, Bristol Museum and Art Gallery, Bristol
Price
Pliosaurus! is 'Pay What You Think' giving you the freedom to enjoy it before deciding how much the exhibition is worth to you
Tickets can be collected from box office on the day. You can pay using cash or text to pay upon exiting the exhibition.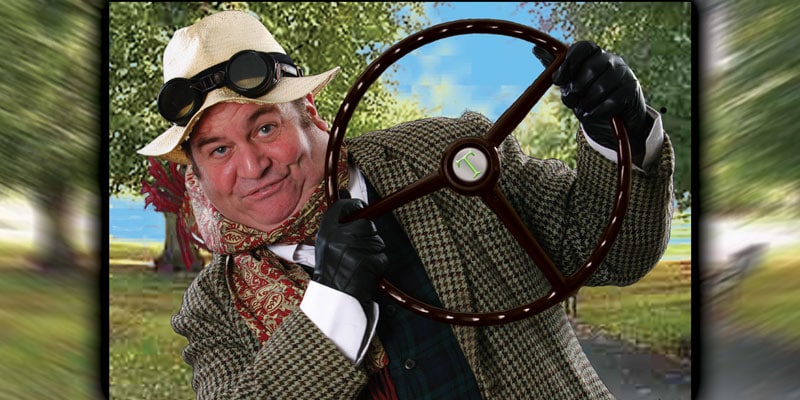 11/15 

The Wind In The Willows Open-Air Theatre

Take your seat in the great outdoors and enjoy a fun-packed open-air performance of Wind in The Willows by the Chapterhouse Theatre Company. Join Badger, Mole, Ratty and Toad as they search for the best picnic spot – a task that rapidly turns into the most hilarious of escapades. With the bumptious Toad's heart set on a shiny new motorcar and his liberty at stake, will his faithful friends come to his rescue? And more importantly, will he let them?

Alive with music and song, this magical family show is presented in beautiful traditional costume and features a woodland parade during the interval for everyone to join in. Chapterhouse Theatre Company is now in its 18th year of touring open-air theatre to stunning country houses, castles and heritage sites across the UK and Ireland.
When/where
from 16 June to 3 September in 40 different venues including Beamish Hall, Co Durham, Eky Cathedral, Cambridgeshire and Melford Hall, Suffolk
Price
Adults £16.50, Children £11 (including transaction fee) Family tickets also available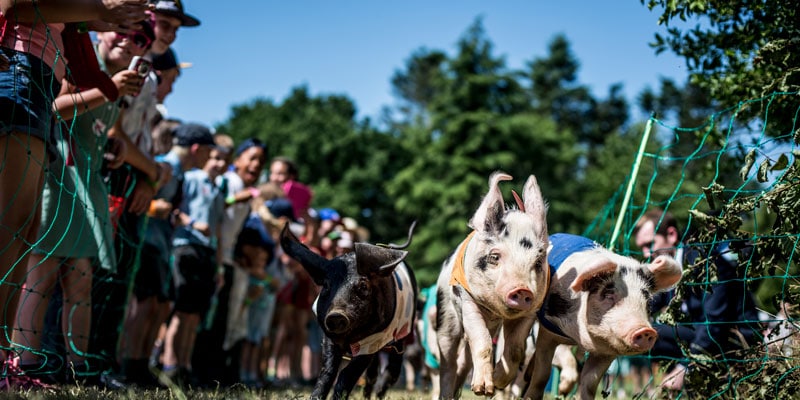 12/15 

Royal Norfolk Show

It's show time in Norfolk and there's something for the whole family to enjoy at the UK's largest two-day county event showcasing food, farming and the countryside. Watch the piggy racing, learn about rare animals breeds at Mr Mawkins Farm and marvel at the 'big beasts' farming machinery. With education at the heart of the show, the Discovery Zone is packed with fun experiments to try your hand at. And don't forget to pop into the Forestry and Wood Village which will showcase a variety of skills and trades associated with agriculture.

There's a host of entertainment throughout the day from RAF Falcons swooping through the sky to the Kings' Troop Royal Horse Artillery performances and of course, the hundreds of equine and livestock shows over the two days. Grown-ups will love exploring the Adnams Food & Drink Experience, full of an unique collection of local food, crafts and artisans or browse the day away at over 700 retailers including Joules and Crew Clothing.
When/where
28-29 June
Price
ticket prices vary – but new for 2017 is a two day ticket for £30 (only available online) saving £20 if you were to buy two single adult tickets for each day. Advance purchase adult tickets cost £20, children (aged 5-16) £7 (under 5's are free) and family (2 adults and 3 children aged 5-16) £45. A range of concessions are also available. Advance car parking costs £6 per vehicle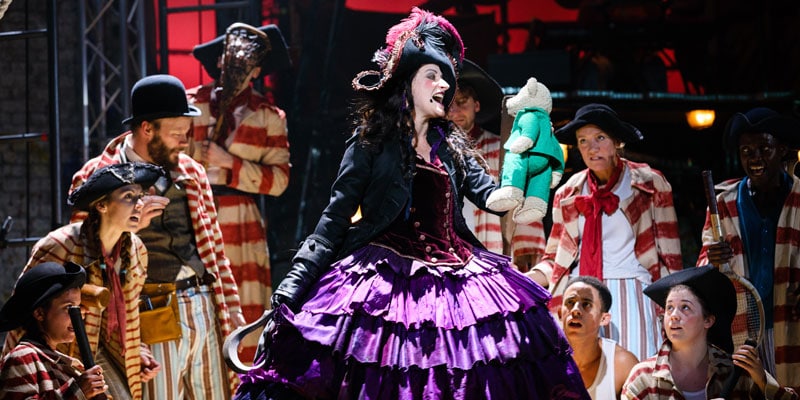 13/15 

Peter Pan National Theatre Live

National Theatre Live is a fabulous initiative – bringing live performances of the best of British theatre to a cinema near you. It means if you don't live anywhere near a theatre where a show you want to see is playing (or if theatre tickets are beyond your budget) you can still get a 'theatre experience.' Each broadcast is filmed in front of a live audience in the theatre and cameras are carefully positioned so you get the 'best seat in the house' view of each production.

Now you and the family can catch a Saturday matinee performance of Peter Pan on June 10th at a cinema near you. Follow Peter Pan, leader of the Lost Boys, as he loses his shadow, and headstrong Wendy helps him to reattach it. In return, she is invited to Neverland, where Tinker Bell the fairy, Tiger Lily and the vengeful Captain Hook (who takes on female form in this production, played by the Olivier Award nominee Anna Francolini) await and a riot of magic, music and make-believe ensues. A delight for children and adults alike, Sally Cookson (Jane Eyre, Treasure Island) directs this wondrously inventive production of JM Barrie's much loved tale in a co-production with Bristol Old Vic Theatre.
When/where
10 Jun, 700 cinemas nationwide
Price
ticket prices vary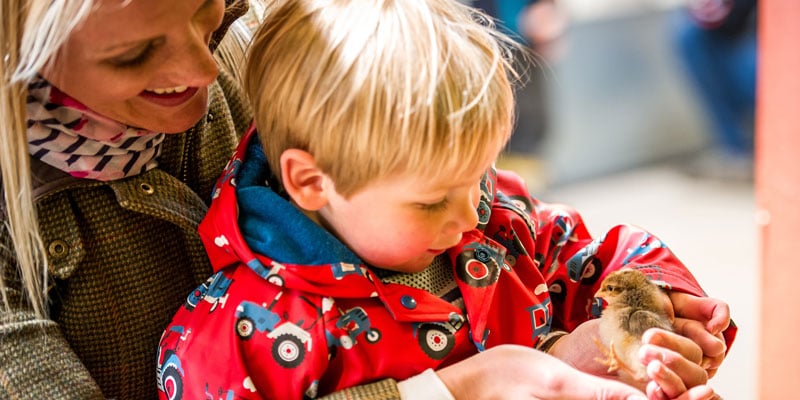 14/15 

Open Farm Sunday

Wellies at the ready – you're going through the farm gates today! LEAF Open Farm Sunday is the farming industry's national open day and it's your chance to visit one of hundreds of farms opening to the public so you can soak up the scenery and really get in touch with the land.

Each event is unique with its own activities – based around the farm's own individual work. Activities vary each year and may include meeting and feeding animals, farm walks, nature trails, tractor and trailer rides, pond dipping, children's activities, a mini farmers market (and maybe even sheep shearing or piglet racing!).

You'll also get to learn how farming is about more than looking after animals. You'll discover how crops are used in cosmetics, car parts and medicines, and even how trees and grass generate electricity.
When/where
11 June, farms nationwide
Price
most events are free, charges for some activities may apply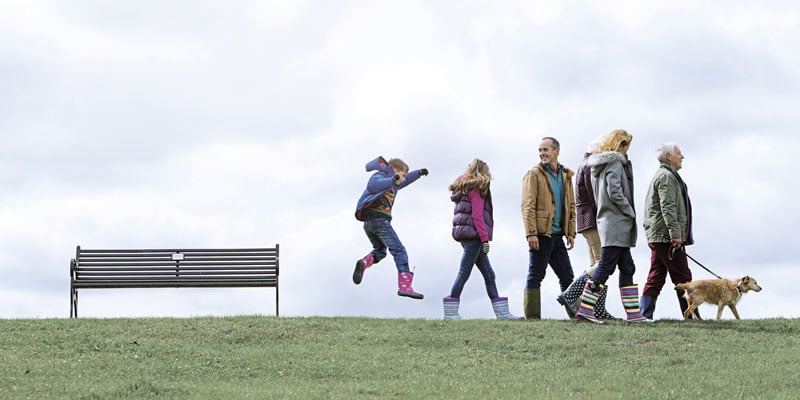 15/15 

Walk All Over Cancer

Cancer Research UK is asking people to get fit, do good and feel amazing this June by taking on the 'Walk All Over Cancer' 10,000 steps a day challenge. Just over a quarter of us get less than 30 minutes of physical activity a week – so this challenge is a great way to up exercise levels and raise money to help beat cancer at the same time. Win, win! And little feet can join in the fun too – why not get the whole family a pedometer (or download a free app on your phone) to keep track of how many steps you're stomping?

There are lots of easy ways to rack up the numbers, whether it's walking to school, going for a family trek at the weekend, or giving the dog extra walkies. Based on the average person's stride, 10,000 steps is around five miles or eight kilometres. So, by the end of the month walkers will have covered 150 miles which is about the distance from London to Manchester! Money raised will fund Cancer Research UK's ground-breaking research into more than 200 types of cancer. To sign up and download motivational tools including a wall chart, leader board and sponsorship form visit the website below.
When/where
throughout June, nationwide
Price
free