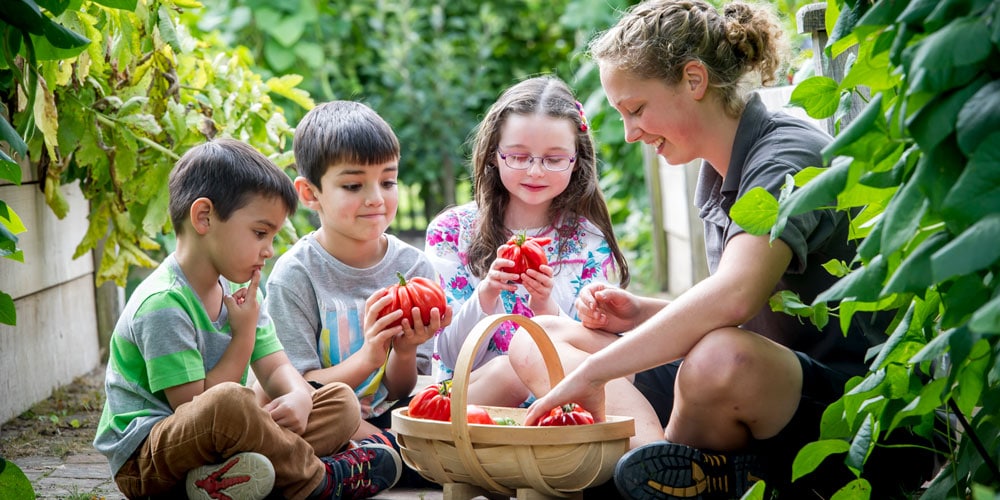 RHS and Guy Harrop
1/15

The Famous Five At RHS Gardens

It's all set to be a summer of spiffing adventure at the four RHS Gardens this summer as they celebrate 75 years since Enid Blyton's first Famous Five book was published. RHS Gardens Wisley in Surrey, Rosemoor in Devon, Hyde Hall in Essex and Harlow Carr in North Yorkshire are running a lively programme of events and activities inspired by The Famous Five's values – friendship, heroism, adventure, outdoors and daring. Each garden is creating a 'Five Go on a Garden Adventure' trail where children can help The Famous Five find Uncle Quentin, who has gone missing on a horticultural research mission. And there will be picnic parties on 11 August to celebrate Enid Blyton's 120th birthday. All the gardens will also be running themed art and craft and storytelling or story-writing activities and there will be differing events over the four gardens including den-building, biscuit-decorating, orienteering, bushcraft activities such as learning to follow animal tracks, outdoor theatre performances, puppet shows, bird of prey displays.

When/where: through August, RHS Gardens Wisley in Surrey, Rosemoor in Devon, Hyde Hall in Essex and Harlow Carr in North Yorkshire

Price: Entrance prices vary at each garden. Visit the RHS website for details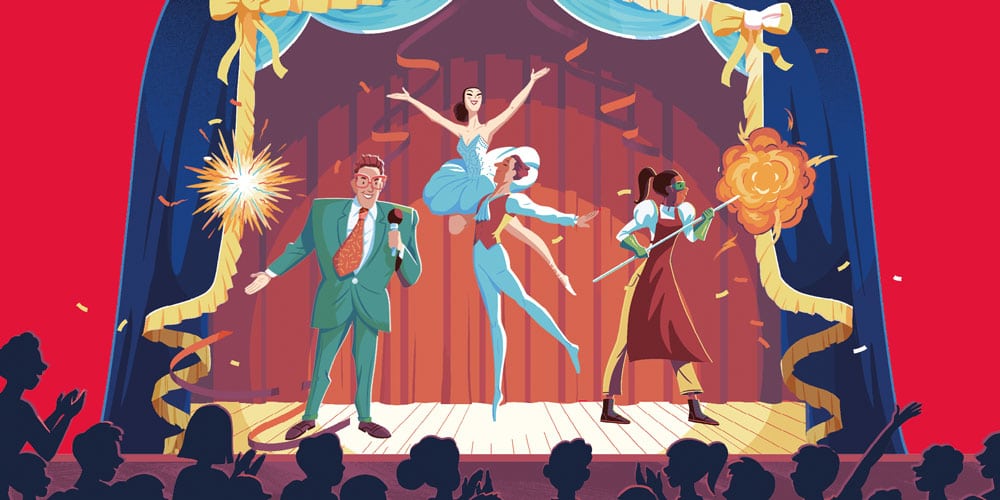 2/15

Kensington Palace Family Fantastical

Kensington Palace has always been a wonderful place to put on a show! Some of the greatest minds like Isaac Newton and brilliant composers such as Mozart would perform here in the 17th and 18th centuries to show off their discoveries or play their masterpieces in the hope of receiving patronage. Now it's your turn to take a seat and be the audience as the Orangery at the Palace hosts two wonderful outdoor shows especially for families. The English National Ballet will perform a child-friendly version of Sleeping Beauty from their My First Ballet series and The Science Museum will perform some of their most popular (and often hilarious) awe-inspiring shows to intrigue and enlighten you. Refreshments will be available but you can also bring your own picnic to enjoy on the lawns. Umbrellas and folding chairs aren't allowed but cushions can be hired onsite for £1.50 each or 4 for £5.

When/where: 18-20 Aug, Kensington Palace, London

Price: Adult £12, Child £7, Under 5s free
Help us bring you more relevant articles!
Before we continue with holiday inspiration, we'd love you to answer two quick questions, to help us serve you even better in the future.
3/15

Lymington Seafood Festival

The historic market town of Lymington will be holding its first seafood festival this year and there'll be lots of fishy fun for the whole family. The festival will play host to an exciting array of over 70 producers and pop-up restaurants across the weekend, including Chewton Glen, The Montagu Arms, Careys Manor and Lymington's much-acclaimed Elderflower restaurant. It aims to serve as many seafood delicacies as possible, from lobster mac n' cheese, local hand dived scallops, clams, crab and mackerel. But there'll also be good old fish finger sandwiches and fish and chips, of course!  There'll be fish-themed ace painting, sustainable fish 'paint, draw and learn' areas with The Blue Marine Foundation and Hart charities. The Lymington RNLI lifeboat will be out and children will be able to come and see and hear all about its daring and worthwhile work. There'll also be a kids' slot in the demonstration kitchen where children will have the opportunity to get onstage with some of the region's top chefs. If the festival fun gets too much for the little ones, just 5 minutes walk from the festival site and you can try crabbing off Lymington Quay.

When/where: 12-13 Aug, Lymington, Hampshire

Price: free to attend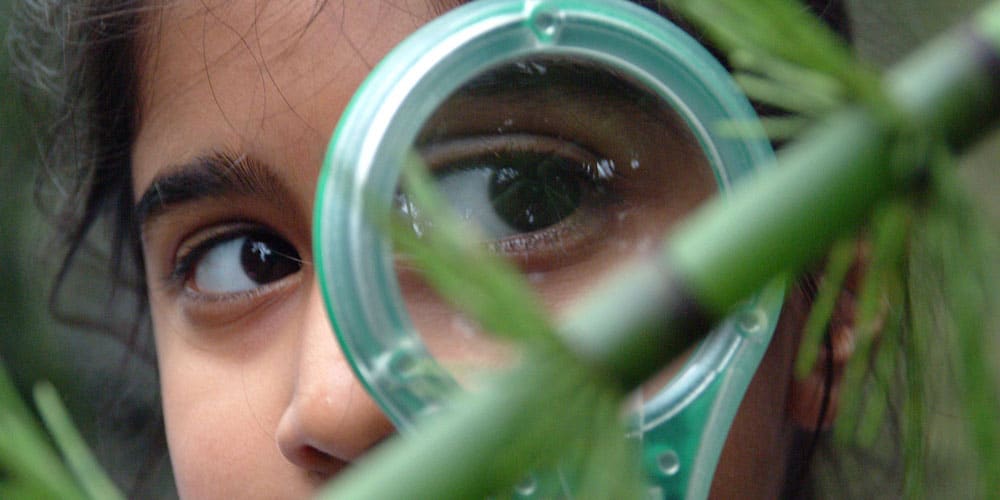 4/15

Kew Gardens Science Festival

Dig out your gardening goggles and celebrate the incredible discoveries and pioneering work of Kew scientists as they bring their latest work out of the labs for us all to see. With over 200 scientists and work spanning 110 countries, Kew is a global leader in plant and fungal science – carrying out exciting plant discovery expeditions and conservation work in Mozambique and Madagascar, and unearthing the fundamental impact of plants on our daily lives. This year's scientific extravaganza will not only focus on the vital importance of conserving the world's plant biodiversity, but will bring to life, for all ages, the crucial value of plant and fungal science – all in a fun way, of course! There'll be activity stations run by Kew scientists themselves where you can try out a number of hands-on experiments including extracting DNA from vegetables and dissecting plants to find out how they work. There's also the chance to discover amazing 'microscopic gardens' by looking at close-up views of plants and their structures and to learn about the mysterious kingdom of fungi. Find out all about plant specimen preservation and create beautiful take-home mementos at the plant-pressing workshop, or even try your hand at botanical art at the plant illustrations stall. Children will also delight in spotting Charles Darwin and other characters who'll be roaming the Gardens offering fun and fascinating scientific insights.

When/where: 4-6 Aug, Royal Botanic Gardens, Kew, Surrey

Price: Entrance to the festival is free with standard admission – family of four (2 adults, 2 children) £32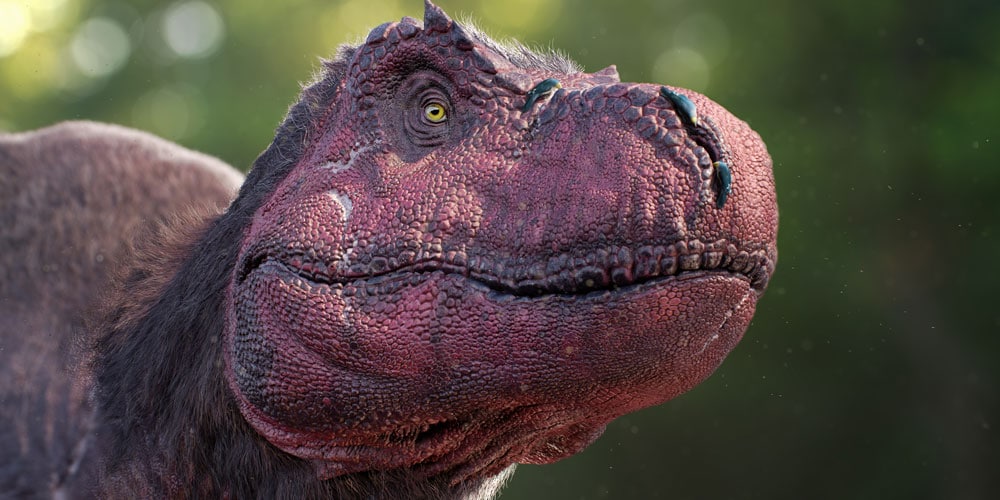 5/15

Dinosaurs In The Wild

This interactive 70 minute experience combines theatre with theme park fun and the very latest palaeontological knowledge for a dinosaur encounter like no other. Take a safari back in time as you take your place in a pioneering time machine to the Cretaceous Period. There, at TimeBase 67, you'll tour an incredible scientific research station where scientists are carrying out research on living dinosaurs; you'll get to take the drive of your life on a rugged land vehicle across the plains where you'll get mesmerising views of the gigantic, noisy creatures – many with feathers, manes and vivid markings you can only imagine from skeletons you may have seen before. See hatchlings emerge from eggs and – if you're lucky – you may even come face to face with a massive Tyrannosaurus Rex from the lookout station.

When/where: until 23 Aug, NEC Birmingham

Price: ticket prices vary – see the Dinosaurs in the Wild website for details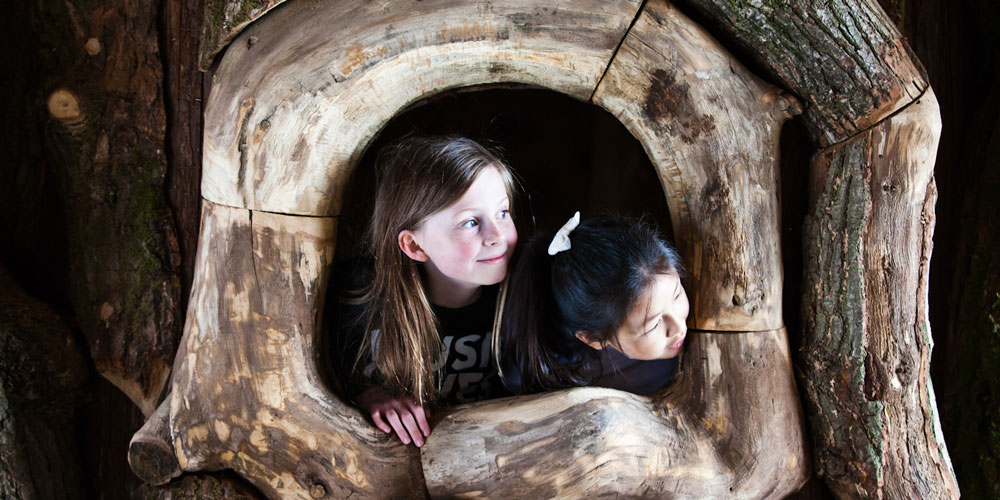 6/15

William's Den

This new outdoor and indoor timber play experience with a nostalgic nod to a bygone era of child's play has just opened its doors. Kids will just love exploring what's on offer – including a huge indoor play barn, 50 metre zip wire, den-making area and a 'mountains and molehills' space to run, jump and roll around in. Created by play experts, it's designed to challenge children to climb, explore and try new things. Don't miss the chance top get mucky in the 'mud kitchen', swing on tyres and make sandcastles outdoors. And inside 'The Den' you can climb and create your own wild adventures in the 'Tree House', 'Forest Glade' and 'Eagles Nest' before heading off for some hard-earned sustenance, whether a light snack, ice-cream, a woodfired pizza or fish and finger sandwich at the onsite Kitchen Table restaurant.

When/where: open daily, William's Den, Wold Hill, North Cave, Yorkshire Wolds

Price: Adult £8, Child £9.50, discounts available online at the William's Den website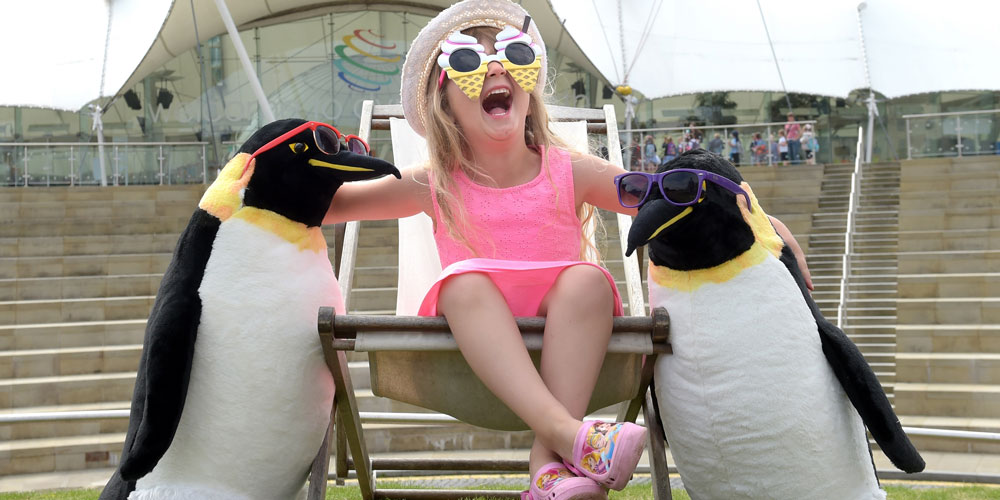 7/15

Chill Out At Dynamic Earth

Can you keep your cool? Dynamic Earth is challenging youngsters to see if they have what it takes to become polar explorers! Take part in a host of interactive demonstrations and activities to see if you have what it takes to withstand the harsh environments of the poles. Get 'feely' with some object handling and see if you can tell your Leopard Seal from your Polar Bear, see a real iceberg and do some icy experiments to discover how penguins stay warm in the extreme cold. Explore how drones are being used in Polar research and pilot one for yourself in a flight simulator. Take part in an interactive family show and learn the differences between Antarctica and the Arctic, uncovering the wildlife that call these environments their home and explore the challenges that threaten their way of life. Younger visitors can get crafty and make a Penguin, Walrus or Polar Bear to take home and with the help of Dynamic Earth's green screen photo booth, visitors can dress up in a genuine polar explorer kit and take a trip to Antarctica with some cuddly penguin pals. Photos from the booth will be uploaded to the Dynamic Earth Facebook page for visitors to share with friends.

When/where: until 27 August, Dynamic Earth, Edinburgh

Price: £15 adult and £9.50 child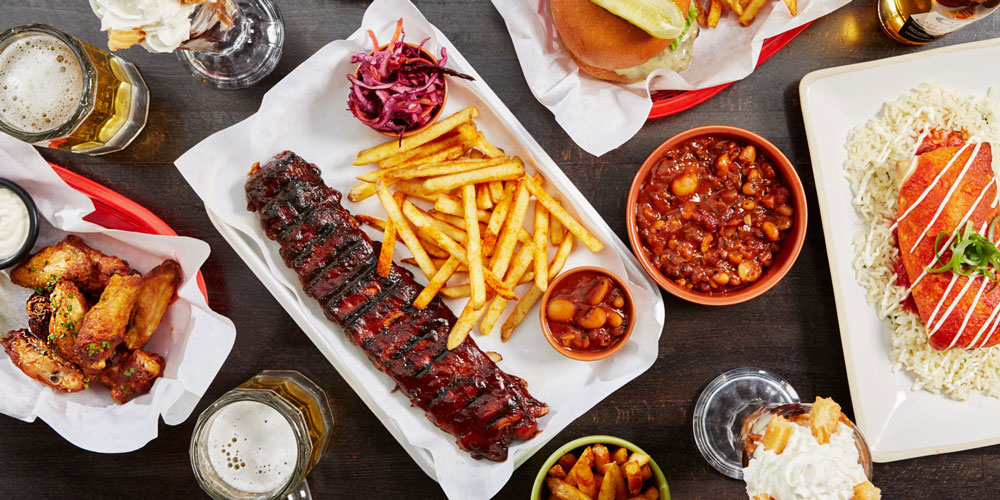 8/15

Three Cheers For Chimichanga

Colourful, vibrant and serving everything from sizzling Mexican fajitas to classic burgers, steaks and ribs, the Tex-Mex Chain Chimichanga is a lively, family-friendly destination to dine. Everyone loves nachos to start (and at Chimichanga the portions are generous) but if you've room for more, then the starters menu at 3 for £13.50 or 5 for £15.95 means you can share a family feast and tickle your tastebuds with new flavours. Try delicious Grilled Chorizo & Halloumi, Spicy Shrimp served over a savoury sweetcorn and spring onion pancake and Mexican Meatballs. For main, Texan sharing platters piled high with ribs in Texas BBQ sauce, hot chilli chicken wings, chilli con carne, a Texan chicken stack, fries, zingy coleslaw and beans should hit the spot. Or you can go classic Mexican and try the house Chimichangas, Enchiladas or Burritos. The 3-course children's menu includes nachos, chicken wings or a tortilla cheese sandwich to start, cheeseburger, paella and burrito for main and ice-cream to finish. There are also the obligatory churros for dessert of the main menu course – have them served with dipping sauces or be even more indulgent and go for a Churros Sundae – cinnamon ice cream layered with crispy churros, whipped cream, chocolate and dulce de leche caramel sauce. If that sounds all too much we can also highly recommend the refreshing Mojito Sorbet to finish a very pleasant family chow-down.

When/where: open daily, Chimichanga restaurants nationwide

Price: Children's menu includes a starter, main, dessert and squash for £6.50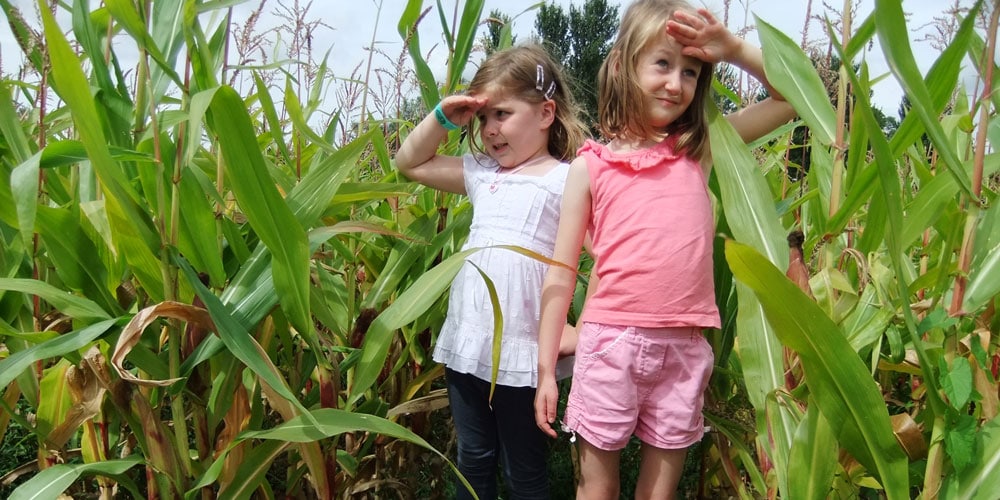 9/15

Get Lost In The Mega Maize Maze!

As if there wasn't enough to do already at Hatton Adventure World in Warwickshire – this summer you can also get lost in a new interactive maze made from corn that's grown on a massive site measuring over three acres.  From above, the Mega Maze spells out the words "Hatton" and explorers of all ages will be able to challenge their orientation skills, unlock codes and navigate their route to search for mystery characters. After you've mastered the maze, take the "Bale Art Challenge" and search for 12 objects such as bunnies, caterpillars and a tractor made from straw bales and positioned around the site. Back by popular demand this summer is 'Water Wars' – a spraying, sprinkling and saturating battle with giant water balloons – simply go to your battle stations, place a balloon in the launcher, pull down and take aim at your opponent's battle station. Timed battles with water pistols and obstacles to hide behind are held throughout the day too. There are also exciting outdoor Laser Combat challenges, the chance to place bets on which sheep will gallop around the Grand National Track the fastest and birds of prey will provide spectacular aerial displays. There are also exotic animals to see in Scales and Tails, meet the farm animals in the Yard and get up close to a wallaby family.

When/where: open through summer, Hatton Adventure World, Hatton, Warwick

Price: prices vary depending on date of visit. See the website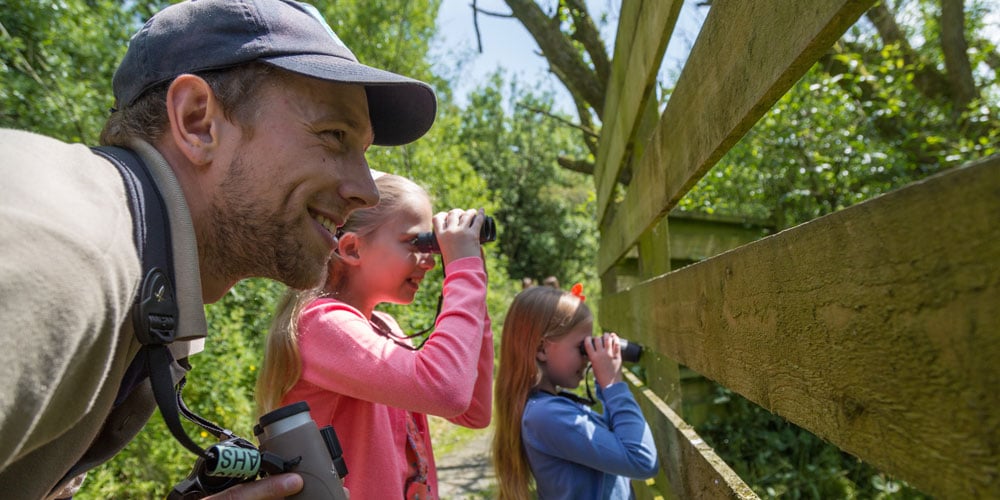 10/15

Become A Wildlife Ranger

Join Dusty Duck and become a real-life wildlife ranger at WWT Wetland Centres across the UK this summer holiday. There are lots of exciting wildlife ranger activities being held at the nine UK WWT centres including the chance to learn outdoor survival skills, den building, whittling and starting fires without matches; you can also find out how to track animals on an expert-led mini safari. Get creative and make natural headdresses and follow footprints and other clues to track a mystery animal, follow geocache trails, and even make your own wildlife movie – filming a nature documentary to enter into a competition. Take some time out on a canoe safari, paddling through beautiful waterways and come face to face with kingfishers, water voles, dragonflies and other wetland wonders or make your own raft from wetland materials and see how long it will float. Or if you want to dig deeper, grab a net and discover what lies beneath the waters of a pond. Children can write about, draw and record their findings and experiences in their logbooks, just like the WWT rangers do, as a permanent reminder of their wild day out. Activities vary between centres.

When/where: through summer holidays, nine WWT Wetland Centres across the UK including Arundel (Hampshire), Caerlaverock (nr Dumfries, Scotland), Castle Espie (County Down, Northern Ireland), Llanelli (Carmarthenshire, Wales)

Price: prices vary, see the WWT website for details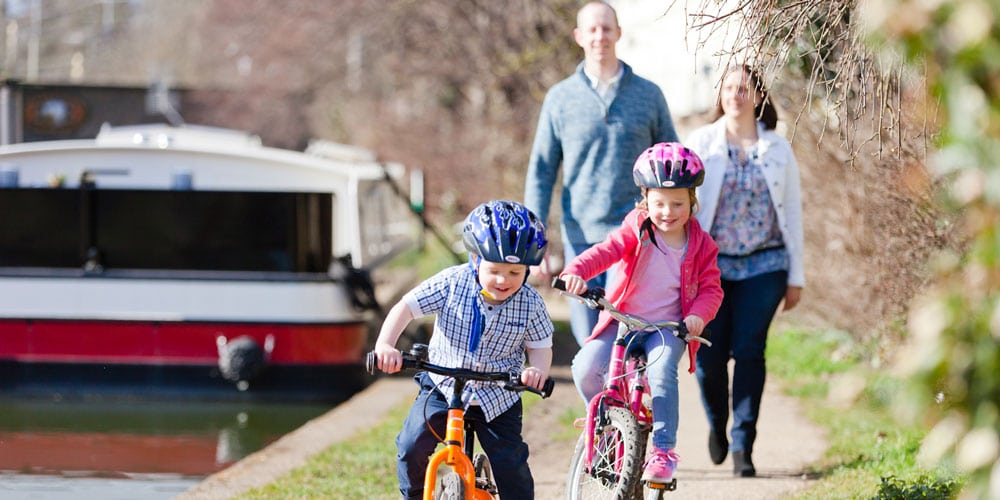 11/15

Free Family Waterside Adventures

The Canal & River Trust has over 2,000 miles of canals and rivers throughout England and Wales to explore and this summer it's putting on plenty of fun family days out all over the country. Look up the website to see what's going on near you and grab your pirate hat, binoculars or wellies and head for a waterway. There'll be free fishing taster sessions with professional fishing coaches, the chance to enjoy a canoeing taster session as part of the Welshpool Canal & Food Festival, a floating cinema, 'behind the scenes' tours, pond-dipping, mini-beast hunting, dragonfly walks, plenty of birdwatching opportunities (expect to see buzzards, red kites, herons and more), cycling and some great 'gongoozling' (the traditional name for watching boats go by. The website has downloadable trails and maps for you to take on your day out so you can follow a route you've never tried before and discover all the joys of being by the water.

When/where: Through summer, nationwide

Price: free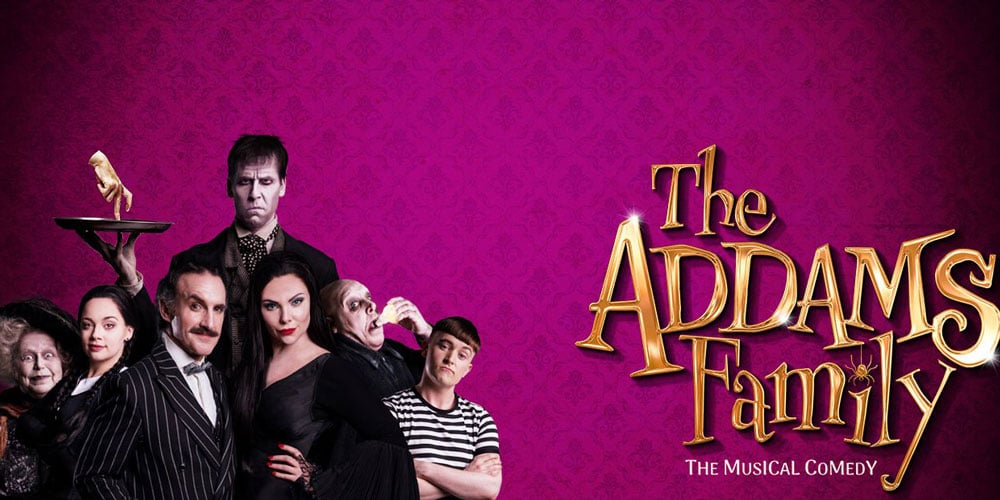 12/15

The Addams Family Musical Comedy

Everybody's kooky, spooky family has taken to the stage in a crookedly comic musical spectacular that will captivate you. Meet Morticia, Gomez, Wednesday, Uncle Fester and Butler Lurch in a macabre and witty, fiendish and fun stage show where Wednesday Addams – the princess of darkness – falls in love with a wholesome, sweet young man from a respectable family, Lucas Beineke. Only Gomez knows the secret love – but can he keep her secret a secret until the two families meet for a fateful dinner with hilarious results? Featuring a live orchestra and spectacular musical score, the story is a heartwarming one of love, family and friendship – with a twist!

When/where: on tour until Nov 2017, nationwide including Wales Millennium Centre Cardiff and The Lowry, Salford.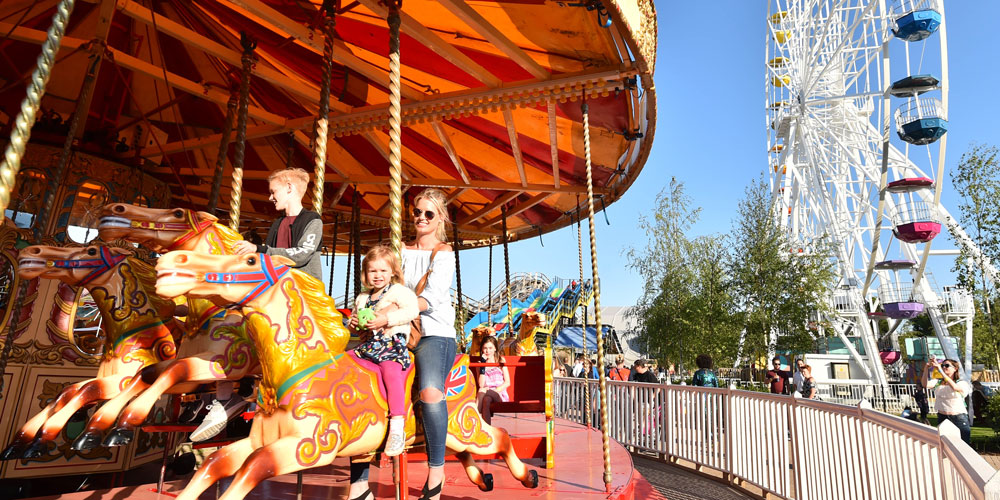 13/15

Summer Fun At Dreamland Margate

There's lots of special seaside excitement going on at the amusement park Dreamland, Margate over the holidays. As well as the usual magical medley of global street food, live music, picturesque seaside views and vintage rides restored to their former glory for this generation's enjoyment (including a legendary 1920s Grade II* listed wooden roller-coaster, The Waltzer, Brooklands Speedway, Wedgwood Tea Cups and many more) there are some special guests coming along to join in the fun. On 10th Aug PAW Patrol's Chase and Marshall will make an appearance and on 24th Aug, Captain Barnacles and Kwazii from the Octonauts will be paying a visit too! And you won't want to miss out on some brilliant bouncy fun when – from 12-25 Aug – Camp Bestival Bouncy Castle, the world's biggest bouncy castle comes to Dreamland! There'll also be some pop -up outdoor cinema screenings on selected August dates.

When/where: open daily, through summer

Price: free entry, charges for rides apply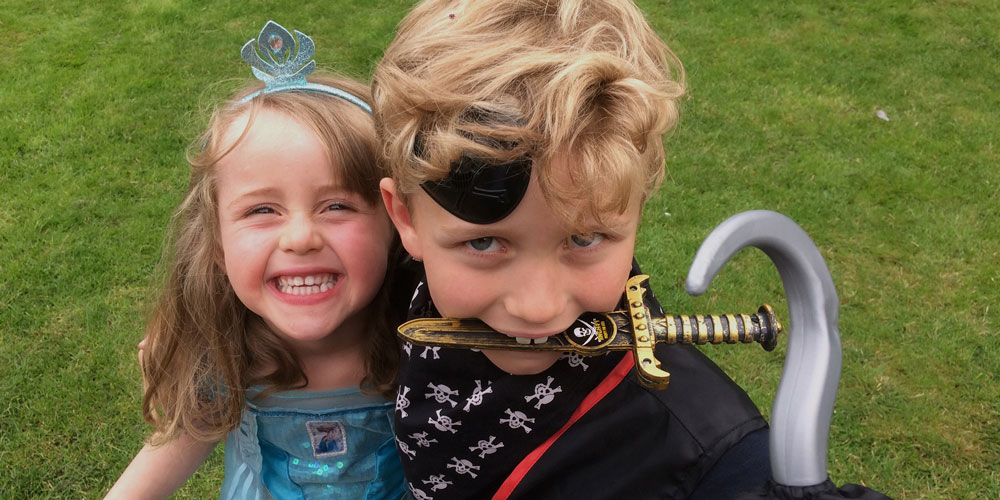 14/15

Pirates, Princesses And More

There's more than plant, flower and gardening fun going on at Webbs Garden Centre in Wychbold this summer with stacks of activities happening on selected dates through August.  Your little ones will love dressing up for a fantastic Pirates and Princesses Picnic where they can enjoy stories and singing, a picnic lunch and win some lovely prizes. There's also the chance to watch your favourite films in the Open Air cinema on selected August dates with showings of Mary Poppins and The Little Mermaid and you can even take you seat at the circus as John Lawson's Circus comes to the centre with shows from 8th to 13th August, featuring fantastic aerial acrobatics. If their super stunts have inspired your little ones, they can get practicing for the circus themselves with a special Circus Skills Workshops and Circus Crafts and Stories. An at the end of the month there's a lovely 'Make a Miniature Garden' workshop where budding green-fingered gardeners can create their very own magical garden, choosing from a mermaid pool, fairy garden or wild jungle templates.

When/where: selected dates through August, Webbs Garden Centre, Wychbold, Droitwich

Price: some events are free, others are chargeable. See website for details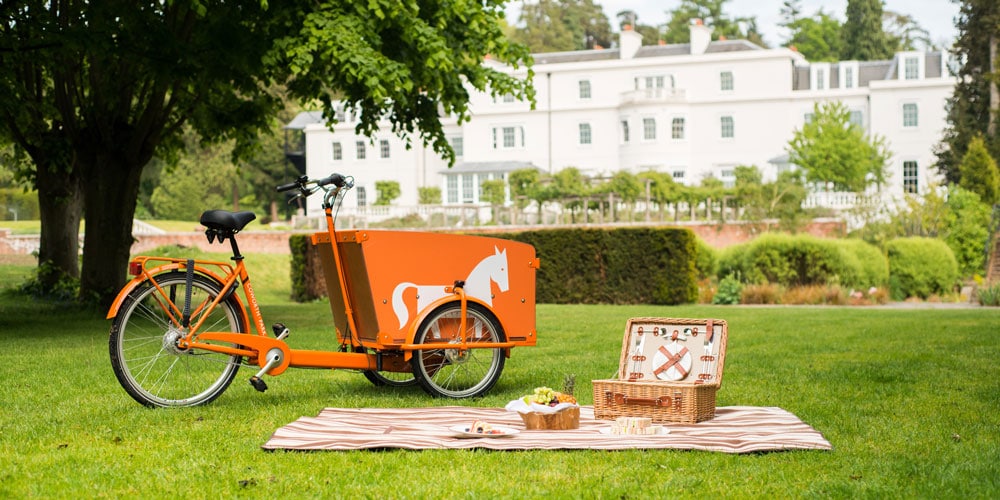 15/15

On Your Bike!

Luxury Country House Hotel Coworth Park has introduced some brilliant new bikes for families to take to two wheels to explore the 240 acres of Coworth Park's estate and gardens and the surrounding Berkshire countryside. But as you may expect from the eccentric spirit of the hotel, they're no ordinary bikes! A colourful orange Babboe cargo bike has space for four children in a front cart, and kiddies will delight in watching the world go by from their special seats. There'll be room in there for some provisions too – the Coworth Park kitchen team can prepare bespoke picnics, including light bites and kids' picnics or something more indulgent like afternoon tea. Also in the bicycle fleet is a tandem for adventures a deux. The bikes add to the traditional bikes already in the fleet and they make a perfect mode of transport for a big day through the estate's picturesque parkland or further afield to the cycle trails in neighbouring Great Windsor Park.

When/where: available daily, Coworth Park, Ascot

Price: free to use for guests at the hotel