The fast-moving world of family cruises is constantly upping its game when it comes to family thrills and spills. Sara Macefield rounds up all the latest reasons to find your sea legs.
Do you fancy speeding across the top deck of a cruise ship in a mini-racing car Lewis Hamilton style or whizzing around the funnel in a heart-pounding roller-coaster? How about plunging down the longest water slide at sea or bouncing about on trampolines that catapult you into a brightly coloured candy-filled virtual world? These are just some of the mouth-watering temptations currently debuting on new cruise ships which are trying to woo families with an increasing roll-call of thrills.
Even just a few short years ago, who would have believed that you could find such exciting crowd-pleasers at sea, but cruise companies are increasingly tearing up the rule book when it comes to the latest innovative twists. Not all new draws are confined to decks either. Families can take their pick from adrenaline-filled excursions and kiddie-friendly treasure hunts aimed at keeping all ages occupied, and even explore new resort islands packed with fun diversions.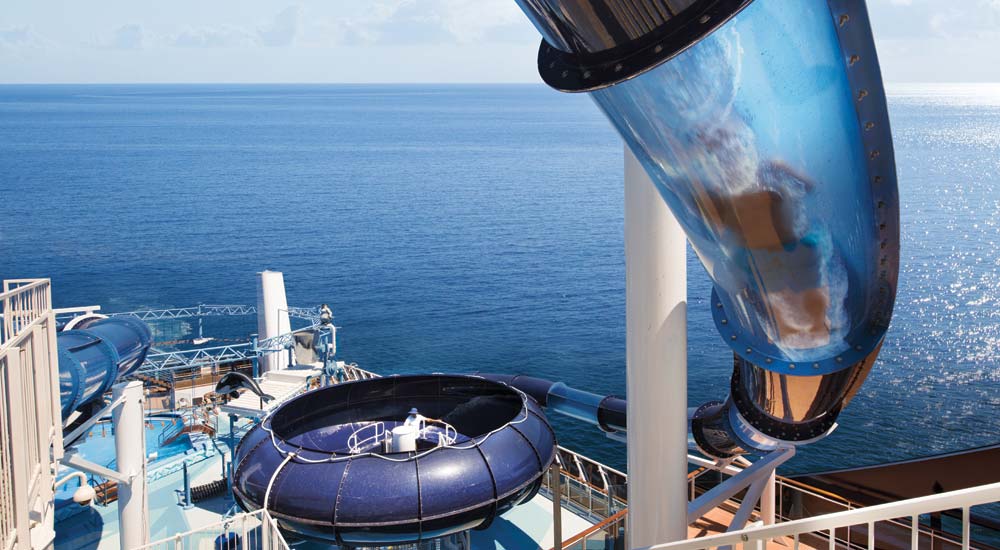 8/8

MSC Cruises

MSC Cruises' newest ship, MSC Bellissima, which debuted in March, promises one of the most exhilarating water parks at sea with water slides including a champagne bowl and two racing tubes. There's also an aqua play water spray area. The cruise line's exclusive tie-up with Cirque du Soleil means there are two original new shows.

Find out more about MSC Bellissima

7/8

Disney Cruises

Disney Cruise Line has long been top of the pops for families with its winning mix of Captain Mickey Mouse and Co, but now the force will be with you on new Star Wars themed sailings. Youngsters can rub shoulders with Chewbacca, R2-D2 and Darth Vader as they train to be a Jedi and marvel at Star Wars-themed deck shows. Families can even join Chewbacca for a ship scavenger hunt and dress up as their favourite hero or villain for a character party.

Find out more about Disney Cruise Line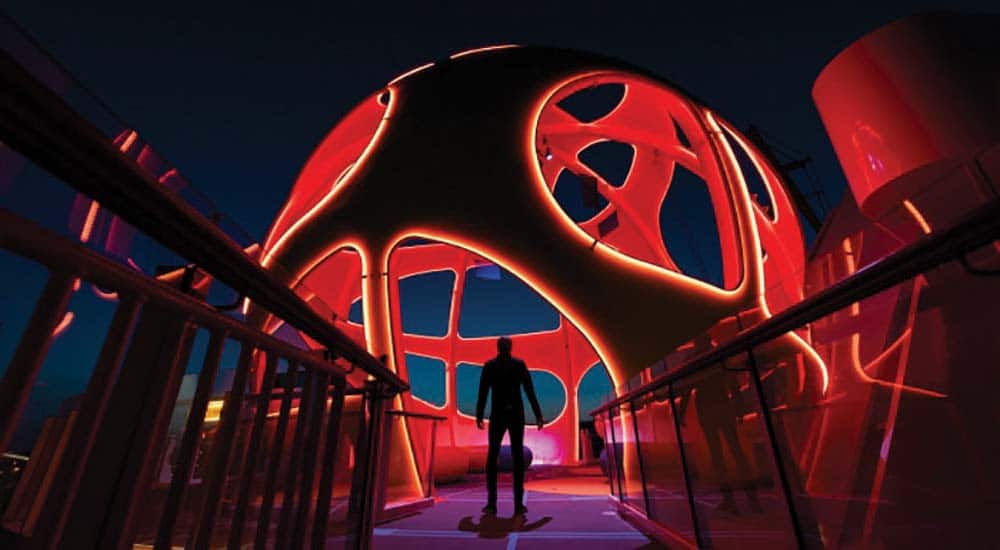 6/8

Royal Caribbean International

More battles await in the laser-tag arenas now springing up on ships. Royal Caribbean International debuted its glow-in-the-dark zone on its popular ship that sails from Southampton, Independence of the Seas, which was revamped last year.

Find out more about Independence of the Seas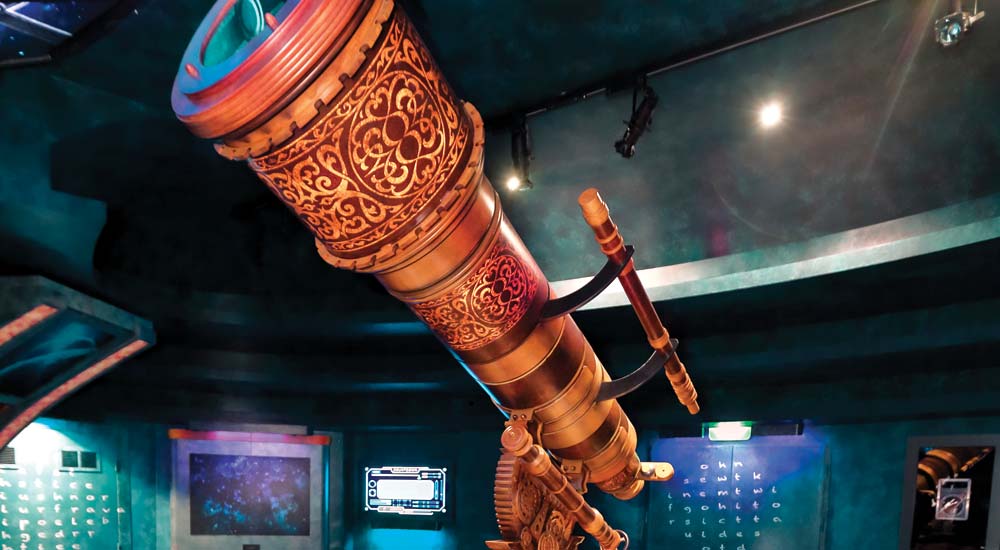 5/8

Royal Caribbean International

Independence of the Seas has unveiled its Observatorium where enthusiasts hunt down clues against the clock to solve riddles. And the ship's SkyPad bungee trampolines, complete with virtual reality headsets, are real head-turners as they transport users into another world.

Find out more about Independence of the Seas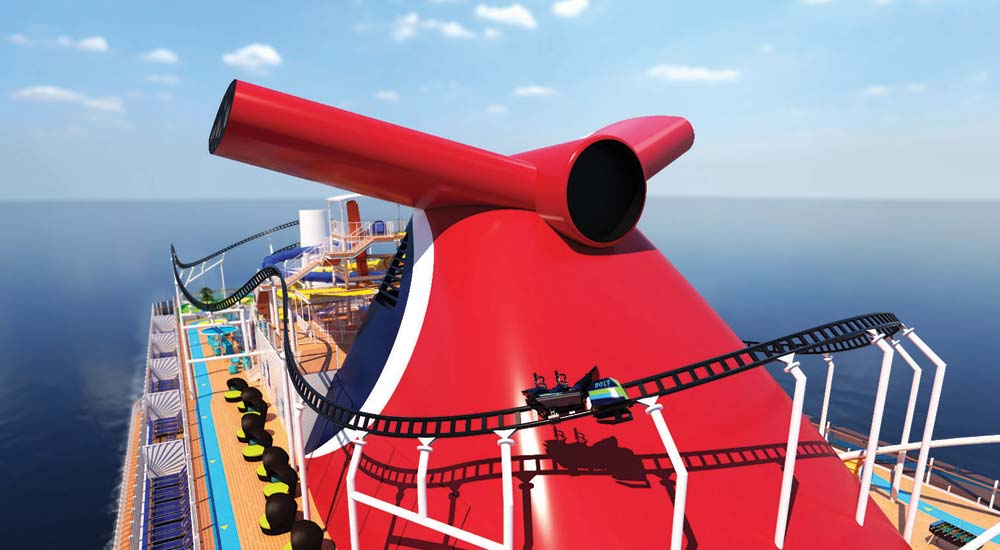 4/8

Carnival Cruise Line

Thrills and spills aplenty are offered on Carnival Cruise Line's 'fun ships'. Carnival Panorama launches in December with a trampoline park, climbing wall and Sky Ladder climbing apparatus for kids to clamber over. Next year, Carnival Mardi Gras will launch, boasting Bolt, the first roller coaster at sea, dubbed the 'ultimate sea coaster'. Riders can sit in carriages that speed around the deck at up to 40mph along almost 800ft of twists, turns and drops.

Find out more about sailing with Carnvial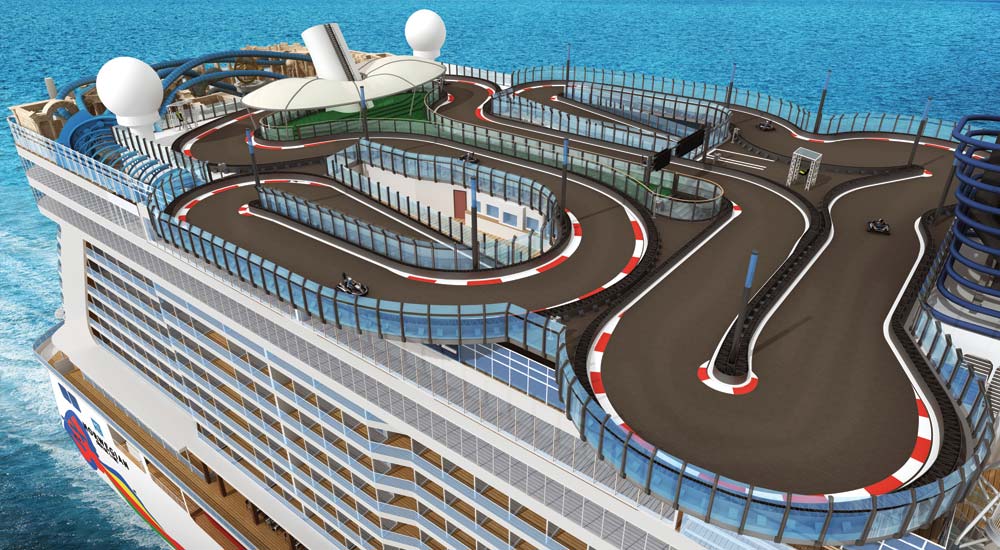 3/8

Norwegian Cruise Line

In November, Norwegian Cruise Line will be under starter's orders when it unveils the longest race-track at sea on its latest ship Norwegian Encore. Would-be petrol-heads will have the opportunity to speed around the circuit in race-car style go-karts.

See the amazing features onboard Norwegian Encore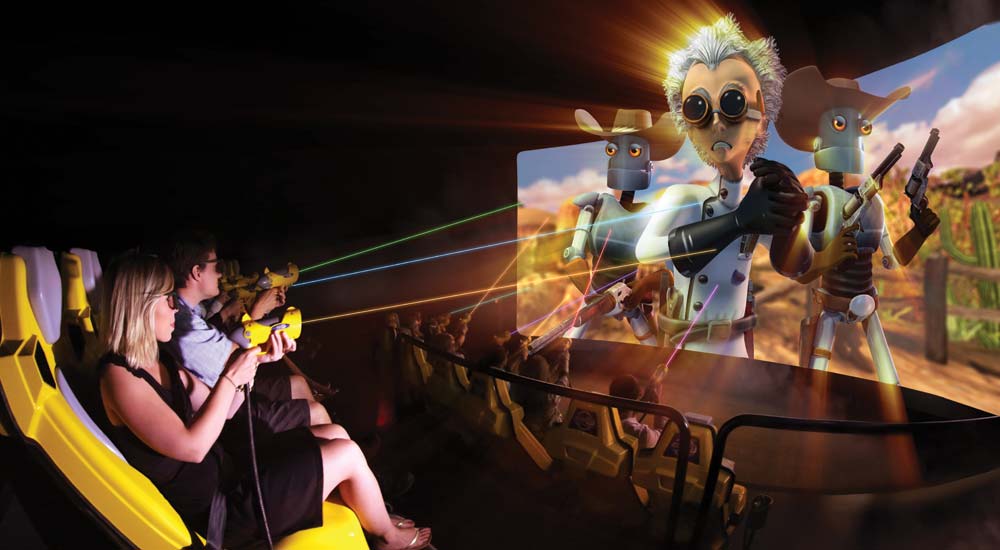 2/8

Norwegian Cruise Line

Virtual reality fans can let their imaginations run riot in Norwegian Encore's 10,000 sq ft zone where they do battle with aliens and zombies.

See the amazing features onboard Norwegian Encore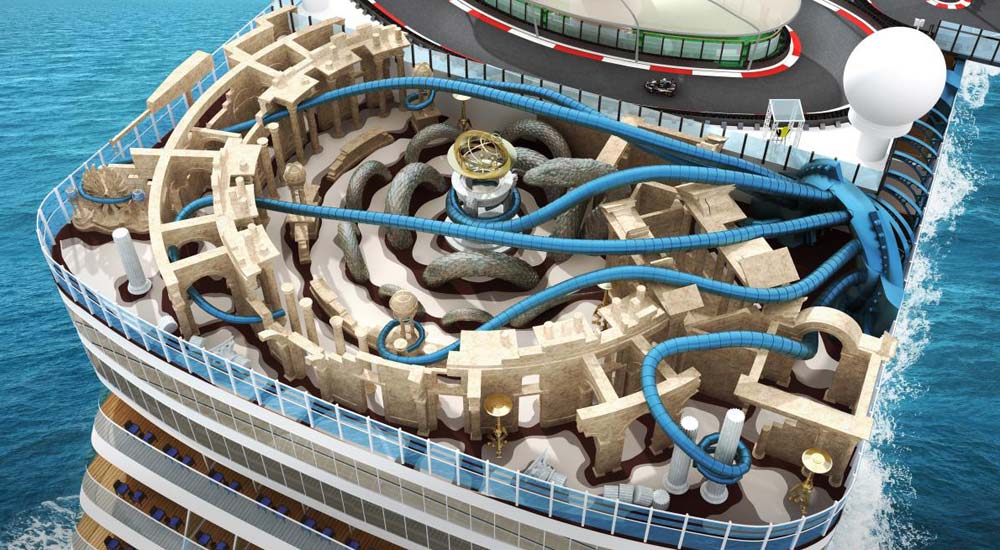 1/8

Norwegian Cruise Line

This inflatable laser tag course is ingenuously set up on Norwegian Encore's ice-skating rink, which stops budding combatants from getting too hot. And the outdoor laser-tag course is perfect for spooky night-time battles in the dark.

See the amazing features onboard Norwegian Encore