Family Traveller cruise editor, Sara Macefield matches the right cruise to the right family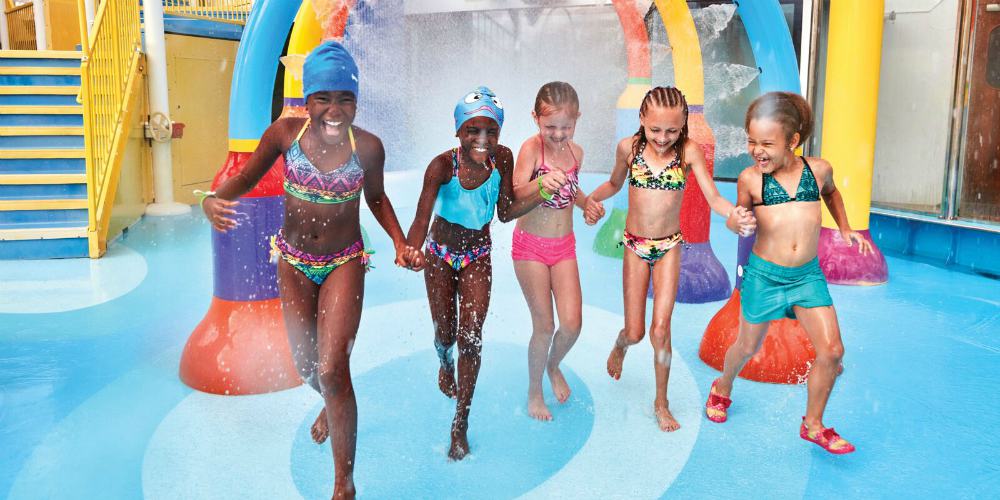 Cruise ships are packed to the funnels with family fun, but the key to keeping youngsters amused is to pick the right cruise line (and ship) in the first place. Whether it's speeding around the deck in a mini racing car, gliding across an ice-skating rink, flying through the air on a zip-wire or partying with Mickey Mouse, cruises offer something for all ages, from tiny babes and tearaway tots to boisterous tweens and world-weary teens.
Here's our potted guide to cruises that will ensure your family holiday is smooth sailing.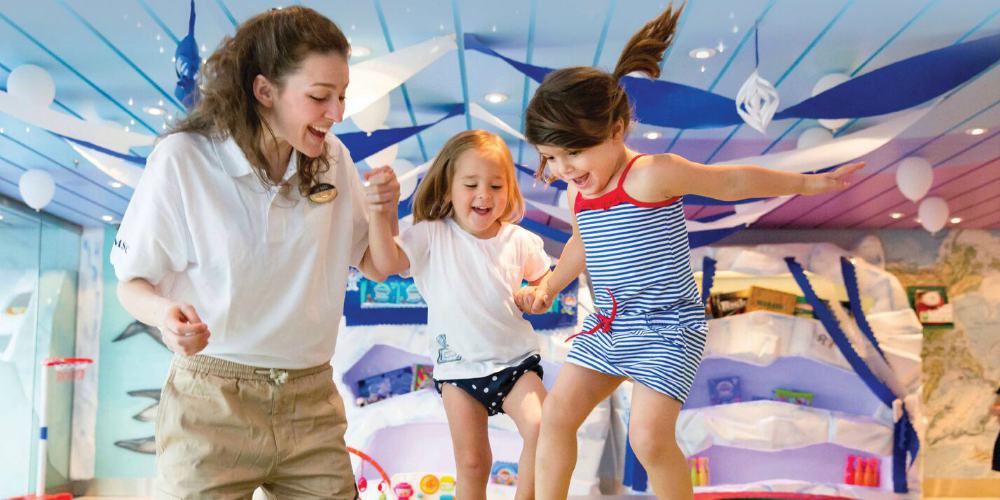 Best cruises for tots to under-10s
Travelling with very young children can be challenging at best, especially if flights are involved, so the easiest option is to cruise from the UK, as the holiday starts as soon as you step aboard. With most ships departing from Southampton, this is where you'll find the biggest choice for young children, though cruise companies have a minimum age limit of six months and on some sailings it can be 12 months.
P&O Cruises and Royal Caribbean International are your best bets for babies and toddlers, especially as they have nurseries for the youngest children, plus parent and baby play zones. Most family lines offer babysitting and kids clubs that cater for different age groups, generally starting from three years upwards. While groupings vary, they are generally split into: three to five years, six to eight years and nine to 12 years. The clubs are free for daytime sessions at sea, but some companies charge for evenings and for days when ships are in port.
Other companies that also sail from Southampton during the summer include Norwegian Cruise Line (NCL), with its 'freestyle' casual cruising ambience and ships that have water-themed play areas or toddler pools, plus special children's sections in the buffet restaurants.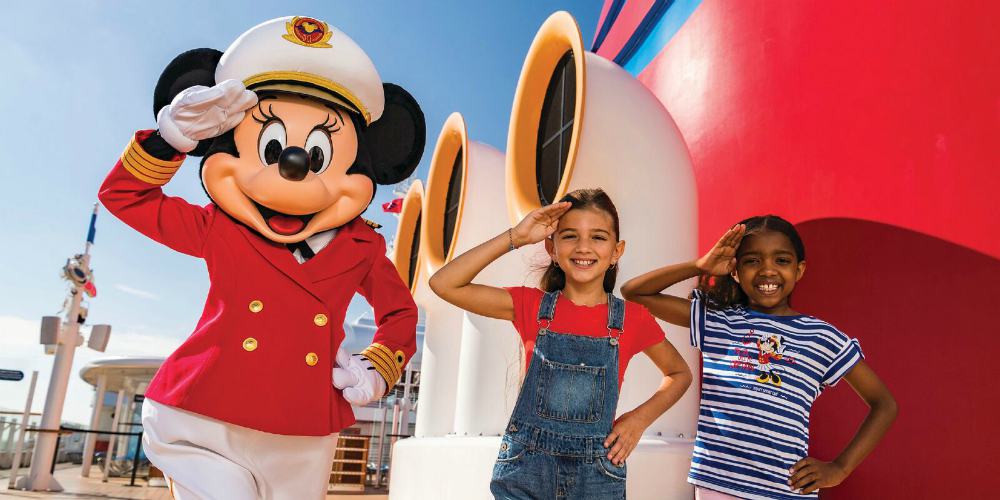 MSC Cruises is another, with its laid-back continental feel plus tie-ups with Lego and Italian baby company Chicco, meaning there are plenty of accessories available. Families opting to go further afield – to the Mediterranean or the US, for instance – can try arguably the most family-friendly cruise company of them all, Disney Cruise Line, with Captain Mickey Mouse and his gang of characters who spice up life at sea. Disney's collection of kids clubs and activities, plus family-friendly dining, are impressive and it particularly appeals to younger children.
For non-stop action, try American brand Carnival Cruise Line, which carries more than 850,000 children each year, who are wowed by some of the largest water parks you'll find on the waves, plus its Skyride attraction, which has novel aerial bikes that weave around the top deck of its ships.
Set sail
A five-night round-trip cruise from Southampton to Le Havre and Bilbao during autumn half-term with Royal Caribbean costs from £2,324 for a family of four in an ocean-view stateroom or £643 per person, based on two people sharing an interior stateroom. It departs on October 27, 2020.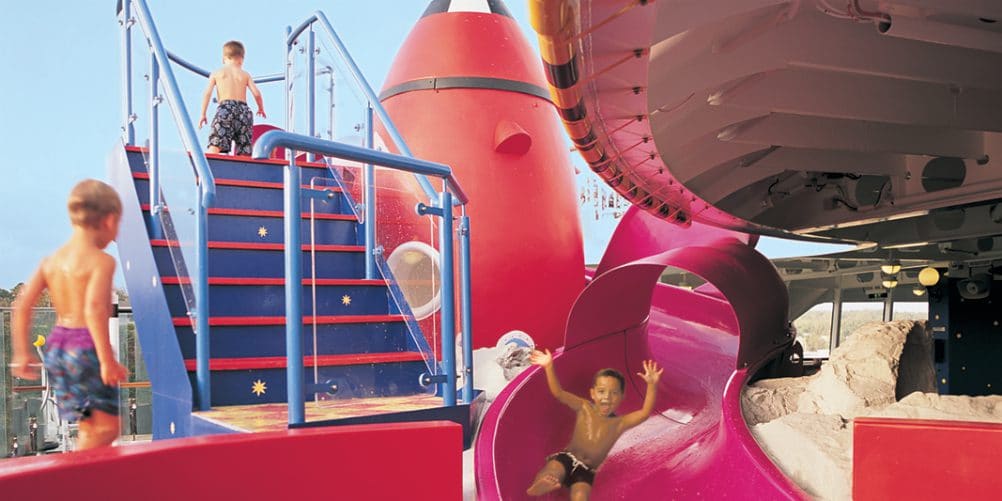 Best cruises for tweens
While cruise lines such as Celebrity Cruises and Princess Cruises have clubs that cater admirably for younger kids, they also come into their own for older children, thanks to educational fun activities and a more refined onboard feel. On Celebrity, youngsters can sharpen their skills in science experiments at interactive STEM classes, learn how to mix music or shoot their own movies on Go Pro cameras.
On Princess Cruises, children can harness their culinary skills in a 'chefs at sea' programme or practise their Downward Dog in kiddie-friendly yoga classes. On Alaska cruises, the cute factor is upped with Puppies in the Piazza, where young sled dogs are brought aboard for cuddles. In the Caribbean, Parrots in the Piazza heralds a visit from a number of exotic feathered friends.
When it comes to going ashore, most of the lines catering for children offer family-friendly trips to water parks or animal attractions, but MSC Cruises has upped the ante with themed interactive excursions for the whole family that turn youngsters into detectives and explorers as they are set a unique mission to solve.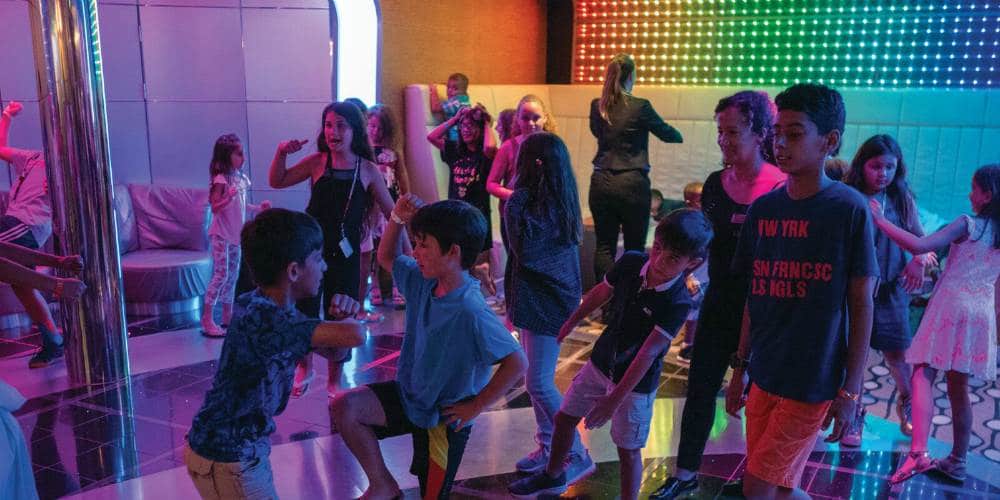 But if your offspring are looking for non-stop action, Royal Caribbean leads the way with some of the world's largest ships that have surf simulators, iceskating rinks, sky-diving attractions and even a full-size fairground carousel on its largest vessels.
NCL is another with water slides, bowling alleys, climbing walls and ropes courses, where intrepid types can even walk the plank, which juts eight feet off the side of the ship. With escape rooms and laser tag courses popping up on more ships, the list of diversions is getting ever longer.
Set sail
A seven-night roundtrip to the Caribbean sailing from Miami in the Easter holidays on NCL's Norwegian Encore costs from £3,826 for a family of four sharing an interior cabin, departing on April 12, 2020. It calls at Puerto Rico and the British and US Virgin Islands. Flights not included.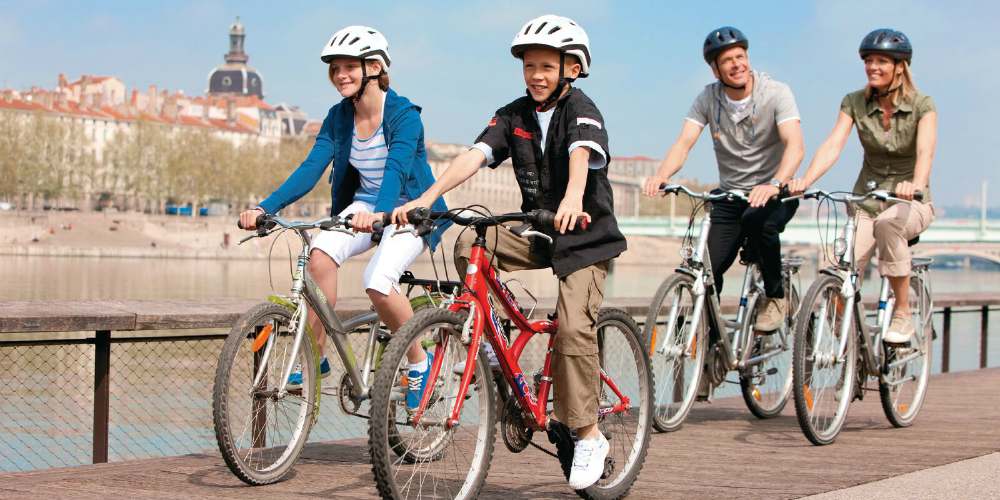 Best cruises for teens
Arguably the toughest age group to please, on the likes of Royal Caribbean, NCL and MSC, teens can have the time of their lives, hanging out in their own chill-out zones, complete with nightclubs serving alcohol-free mocktails. On these and other lines, such as Marella Cruises, Celebrity and P&O Cruises, they can enjoy pampering in the onboard spas and even indulge in special mother/daughter and father/son treatments.
Holland America Line's teen club boasts some of the most imaginative facilities with chill-out deck zones The Loft, styled on a city loft apartment, and The Oasis, a deck area with its own mini-waterfall and pool. For a taste of something different, try Star Clippers with its three tall ships offering a true taste of maritime life and ideal for daredevils wanting to climb the mast to the crow's nest and dive into the water sports.
Alternatively, go for all-out luxury on the smaller ships of upmarket lines such as Crystal Cruises and Regent Seven Seas Cruises, which may not have the facilities of big ship lines, but do cater for youngsters with special programmes.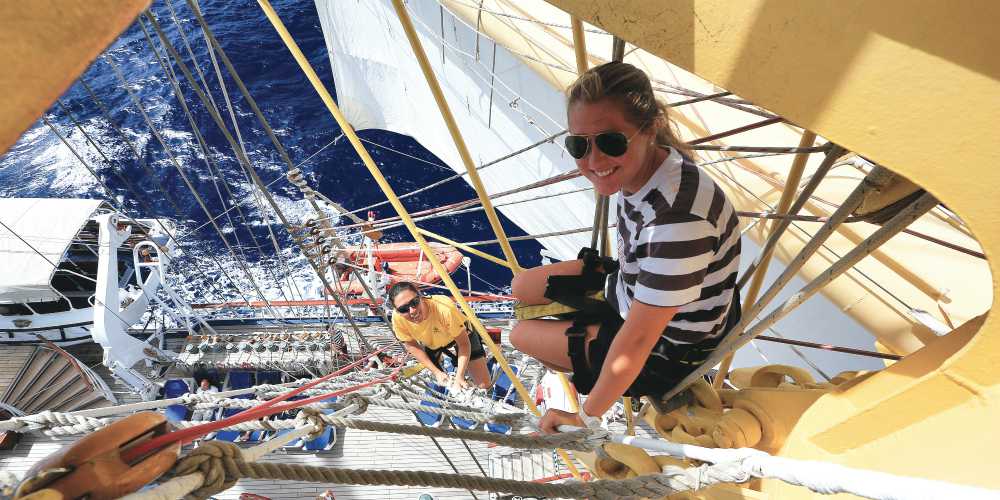 Greek line Celestyal Cruises is a good family-friendly option for sailings around the Greek islands with overnight stops in Mykonos and Santorini and good value pricing, but if you're planning to travel further afield, try Paul Gauguin Cruises. It's a ship that sails in the South Pacific and runs an Ambassadors of the Environment Youth Programme that introduces youngsters to the natural wonders of French Polynesia. For something completely different, why not try a river cruise?
Lines such as Uniworld, A-Rosa and Tauck feature family-friendly departures with special activities. Some of their riverboats even come with small swimming pools, too – a sure-fire crowd-pleaser!
Set sail
A one-week cruise around the Greek Islands on one of the tall ships of Star Clippers costs from £4,939 for a family of four or £1,539 per adult and £929 per child. The Southern Cyclades round-trip voyage from Athens departs on 8 August, 2020, and includes calls at Rhodes, Bodrum and Santorini. Flights extra.
Find out more about family cruise holidays