A cruise holiday means crowds of retirees being herded like sheep and piling their plates at the buffet – doesn't it? Many of us have preconceived notions about cruising without ever actually trying it. Cruise expert Sue Bryant is here to debunk the myths and explain why cruising is an excellent choice for modern families.
Cruises are for old people.
Try sailing with the famous and luxurious Royal Caribbean or Carnival in the school holidays and repeating that statement! On a big ship sailing in the Mediterranean in July or August there may be as many as 1,000 children on board. It's true that once, cruising was considered the type of holiday you'd look forward to in retirement but nowadays, it's enormously popular with families. Different cruise lines, and ships within those lines, suit different tastes. For example, P&O Cruises has ships that are designed for families, like Britannia, Ventura and Azura, and others that are adults-only. Carnival's newest ship, Vista, has an entire area dedicated to families, with its own lounge (a first at sea). Some lines are especially good with babies and toddlers; Carnival, Cunard,  P&O Cruises, Royal Caribbean and Disney all take babies from six months (on most cruises) and all cater for toddlers from two upwards in their nurseries, with fantastic toys and equipment and highly trained staff. Some lines certainly appeal to an older crowd, like Fred Olsen Cruises – although even Fred carries a lot of grandparents with grandchildren in the holidays. Longer cruises outside the school holidays will inevitably attract older people; you won't see many children on a world cruise, for example. But a cruise ship certainly can't be written off as a floating retirement home nowadays.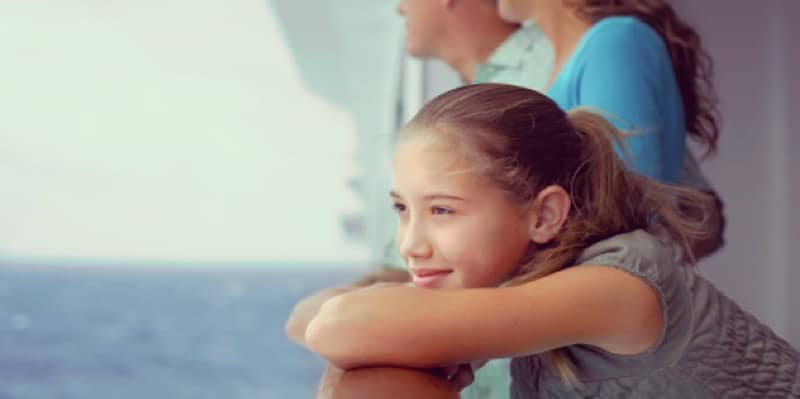 Cruising is terribly expensive.
Cruising is actually incredible value. At the very least, all meals and entertainment are included, and on lines like Royal Caribbeanand NCL, this means, in addition to the excellent children's clubs, Broadway standard shows; Royal Caribbean's newest ship, Harmony of the Seas, is showing Grease at the moment, with Cats on Oasis of the Seas and Mamma Mia on Allure of the seas. NCL's Norwegian Epic is enjoying a successful run of Priscilla, Queen of the Desert (admittedly, probably better suited to older children). A show alone in the West End would cost upwards of £200 for a family of four and on a cruise ship, it's free. Yes, there are lots of extras you can pay for, like the fancier restaurants, spa treatments, bar drinks and so on, but these are all optional. Nobody in the family is going to go hungry, even if you cruise on a very tight budget. As an example, you could spend a week on a P&O cruise to Norway for around £700, including all meals; try beating that ashore and enjoying the same levels of comfort, food and service. There are all sorts of ways to economise, too; for example, book one balcony cabin for parents and an inside across the hallway for children rather than splashing out on two expensive outside cabins. Or look out for ships that have new-style configurations, for example, cabins for families of five or even six on Carnival, Royal Caribbean and NCL.
My children will be like caged beasts on a ship.
Not at all. Pick the right ship and you will barely see your children, although a happy medium can be struck, of course. The children's clubs are so good nowadays on family-friendly ships that some junior cruisers disappear after breakfast and only turn up again at bedtime. Cruise lines like P&O Cruises, Royal Caribbean, Princess, Disney Cruises, Celebrity, NCL and Carnival all have children's clubs segregated into narrow age bands with age-appropriate activities, from arts and crafts to real science labs, climbing and ziplining, pool parties, discos and pizza parties. Some go to great trouble to offer creative and educational entertainment; on Holland America Line, for example, there are even children's cookery classes in the on-board cooking school. Then there are activities you can do as a family, from ice skating to tennis, bumper cars, mother-daughter spa days and on three of Royal Caribbean's ships, sky diving in a simulator.
My teenagers might rebel at the thought of being put in a kids' club.
Cruise lines provide activities for up to age 18 and some of the teen spaces on board are really smart, like The Loft on Holland America Line – more hangouts than kids clubs. Some of the activities are suitably cool, too; Royal Caribbean has surf simulators on deck, which serve as a natural gathering place for teenagers (who also love the super-fast internet on board). Carnival's SportSquare, an open air zone of high ropes, table tennis and mini-golf, is a magnet to teens in the evenings and the perfect loitering place. My teens also loved the stand-up comedy on Carnival when they were younger; the family-friendly performances in the Punchliner Club gave them a taste for stand-up that continues to this day.
But it sounds as though all cruise ships are giant, floating apartment blocks.
The biggest ships may seem enormous but that's because they pack in the activities, from state-of- the-art theatres to world-class spas and multiple bars and restaurants. If you're the kind of person that enjoys a big, activity-filled resort ashore then you'd probably love these giants of the seas, which are like small, buzzing cities. Think of it as the same process as choosing a hotel. If you prefer a boutique hotel, go for a smaller ship. There won't be so much to do but it depends on what you want as a family; I've cruised with my children and parents on Star Clippers where the smaller ships carry just 170 passengers and there are no children's facilities to speak of but we went ashore every day, tried all the watersports, sat on the beach and wandered around pretty Greek harbour towns – and a great time was had by all.
There will be nowhere during the day to get away from other people's children.
Even if you're travelling as a family, sometimes it's nice to escape from all the kids, especially if there are 1,000 of them on board. The good news is that ships nowadays have gorgeous, adult-only retreats, like The Sanctuary on Princess Cruises, where you can buy a full or half day pass and soak up sunshine and silence from a luxury lounger, eating iced fruit kebabs. Carnival's version is the Serenity Deck, which is free, for over-18s and even has hammocks. On P&O Cruises it's The Retreat, which has a private terrace, cabanas and luxury sunbeds. On NCL's newest ships, adults can hide away in Spice H20, which has jacuzzis and a waterfall, although the area is less serene at night when it is converted into an open air nightclub.
I'll be worried all day that my children will climb on the railings and fall overboard.
This is extremely unlikely; it just doesn't happen. All the time children are in the kids' clubs, they are supervised, probably far more than they would be in a hotel. They are your responsibility the rest of the time, of course, but it's actually quite difficult for a child to climb unnoticed on the side railings and put themselves in danger. If you've opted for a balcony cabin and are travelling with toddlers, cruise lines will provide things like safety netting for the balcony and high-up locks for the balcony door, so if you have to pop out of the cabin for a moment, they won't be able to get out there. Cruise lines take safety very, very seriously. Another thing: if you're worried about teenagers running riot and boozing, don't. American-owned ships won't serve alcohol to anybody under 21.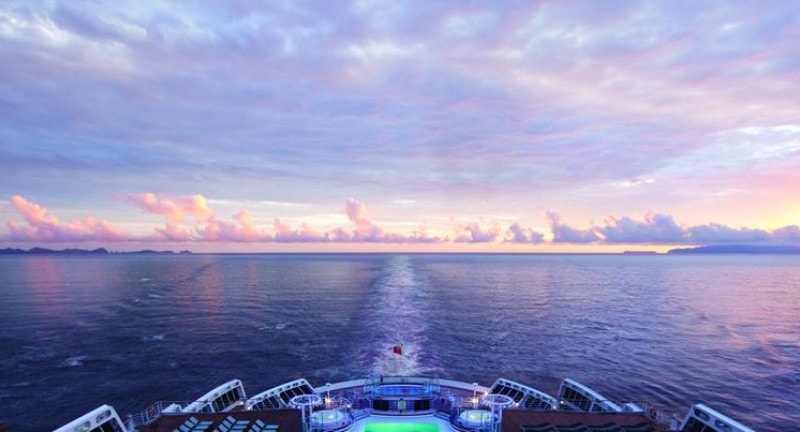 Cruising is very formal.
It's bad enough packing for the whole family without having to worry about evening dresses, too. Some cruises are formal, yes. A few cruise lines maintain this tradition because the passengers like it and you might be surprised at how much some children enjoy it, too; I've been on an MSC cruise that looks like a fashion photoshoot and a Princess Cruise that resembled Prom Night, so dressed up were all the tween and teen girls. If you really don't want to pack the glad rags, pick a line like NCL, which doesn't have any formal nights. And even if your cruise does throw in a gala night (which you will be told about before), you don't have to participate; there's always a restaurant where only the minimal dress code applies. But for most people, dressing up a bit in the evenings is all part of the fun.
We'll get seasick!
Very unlikely; ships nowadays have stabilisers, big fins that can be extended either side to stop the rocking motion that causes seasickness. Preventative medicines are very good, too. If you're concerned, take something before the ship sails; it's easier to prevent seasickness than to deal with it once you're feeling it. There are remedies for children, too. If you're caught out and are really desperate, most ships will provide over-the-counter remedies free of charge (ask at Reception; if you go and see the ship's doctor, you will be charged). Absolute worst case, the doctor can give you an injection which will make you sleep. Put this to the back of your mind – and happy cruising.
About the author
Sue Bryant has been on more than 120 cruises and is completely hooked on life at sea. She has taken her children, Lauren and Joel, now teenagers, on everything from a Turkish gulet to a transatlantic crossing on the Queen Mary 2 over the last decade. As well as writing for Family Traveller, she is cruise editor of The Sunday Times. Sue has won the cruise industry's equivalent of a media Oscar, being recognised by CLIA, the trade association, for her overall 'Contribution to Cruise Journalism.'