8 teen-centric and cool cruise holidays
Okay, you probably aren't planning to give your over 13s a spare key to the cabin and a free run of the ship on your next cruise holiday. But a few minor concessions to independence aren't out of the question. Or you could just go full indulgent, throw any parental caution to the wind and pick a cruise that's purely and simply, start to finish, teen-centred – not unlike most average teenagers in fact. Here are eight tried and tested options to cover most bases from a bit of freedom to spoiled rotten.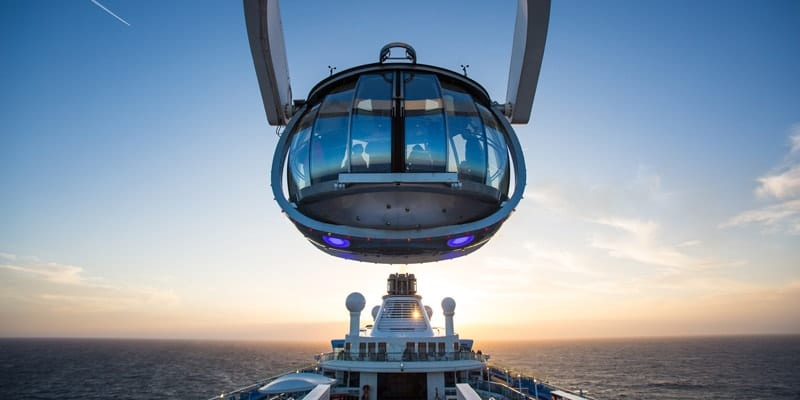 1/8

 Royal Caribbean Harmony of the Seas
It's almost a given that the largest cruise ship afloat would be the one to exceed even the wildest teenage expectations. This is the boat with a 10 storey high dry-slide called, Ultimate Abyss: the tallest at sea and it's dry; because that tested infinitely more terrifying than wet. White-knuckle thrills aside, there's also a full size basketball court, round-top-deck-running track, an ice rink and 12m high rock climbing wall.
Big Kids Clubs
Harmony of the Seas has 'Hang Outs' for 15 to 17 year olds with 3D cinema, pool parties, resident DJs, mocktail bars, games zones and clubby chill space for – you guessed it – hanging out.
Teens like
120m long, 10 storey high zipline; two FlowRider surf simulators; dedicated pool for swimming laps; full size sports hall with basketball and volleyball courts; ice rink; top-deck waterpark.