Okay, you probably aren't planning to give your over 13s a spare key to the cabin and a free run of the ship on your next cruise holiday. But a few minor concessions to independence aren't out of the question. Or you could just go full indulgent, throw any parental caution to the wind and pick a cruise that's purely and simply, start to finish, teen-centred – not unlike most average teenagers in fact. Here are eight tried and tested options to cover most bases from a bit of freedom to spoiled rotten.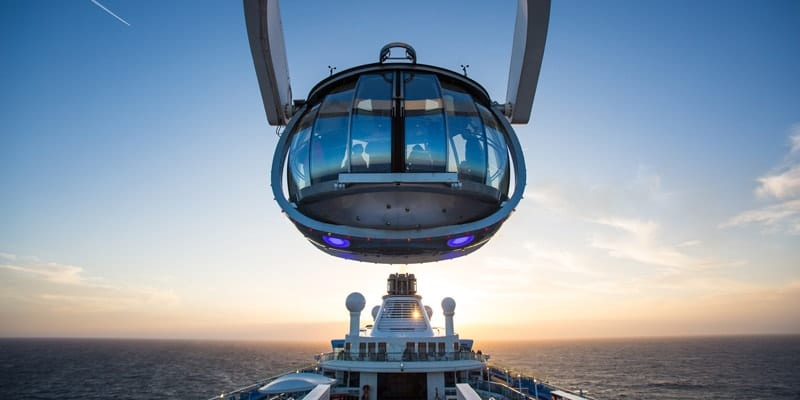 1/8

 Royal Caribbean Harmony of the Seas
It's almost a given that the largest cruise ship afloat would be the one to exceed even the wildest teenage expectations. This is the boat with a 10 storey high dry-slide called, Ultimate Abyss: the tallest at sea and it's dry; because that tested infinitely more terrifying than wet. White-knuckle thrills aside, there's also a full size basketball court, round-top-deck-running track, an ice rink and 12m high rock climbing wall.
Big Kids Clubs
Harmony of the Seas has 'Hang Outs' for 15 to 17 year olds with 3D cinema, pool parties, resident DJs, mocktail bars, games zones and clubby chill space for – you guessed it – hanging out.
Teens like
120m long, 10 storey high zipline; two FlowRider surf simulators; dedicated pool for swimming laps; full size sports hall with basketball and volleyball courts; ice rink; top-deck waterpark.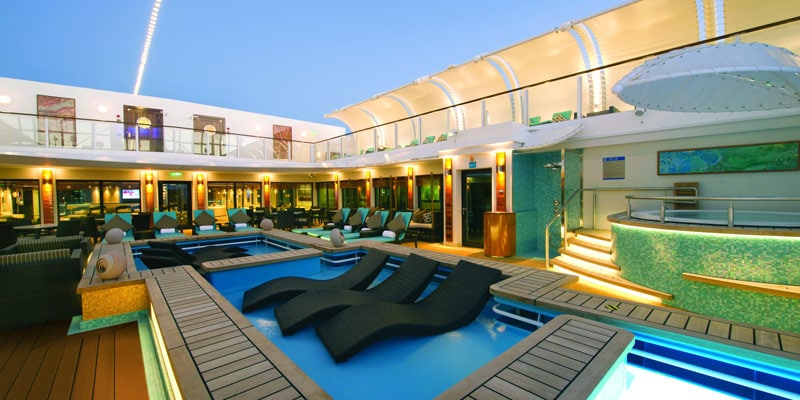 2/8

 Norwegian Breakaway, Norwegian Cruise Line
Trying to identify Norwegian Cruise Line amongst all the others vying for your attention? They're the ones with the work of art hulls and Breakaway has one of the most extravagant commissions yet. Admittedly that's probably an enormous, 'so what', once you're on board, but it's an indication of the company's attention to detail and they don't miss a trick when it comes to teens.
Big Kids Clubs
Norwegian Breakaway's teen club is called 'Entourage', designed like a grown up space but declared an adult-free zone.
Teens like
Top deck Aqua Park with five multi-storey waterslides; 40 challenge rope course (largest at sea); three storey high sports complex; The Plank; Dolce Gelato.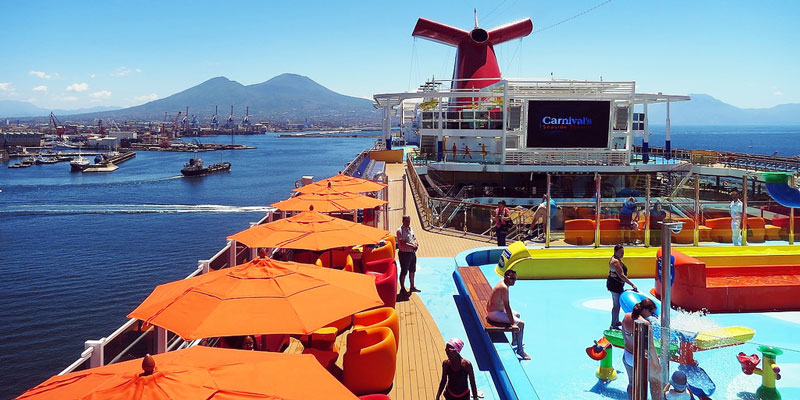 3/8

 Carnival Vista, Carnival Cruise Line
Winner of Best Cruise for Teens 2016 and Cruise Critic's Editor's Choice 2016, award- drenched Carnival Vista is the ship with SkyRide top-deck cycle track. Definitely a bit more theme-park than an average bike ride, this feature's unique to Carnival, only on Vista and scores high with competitive teenagers.
Big Kids Clubs
Club O2 is committed to giving 15 to 17 year olds freedom to hang out and just be teens with other teens, think pool parties, DJs and relentless selfies.
Teens Like
SkyRide; Circle C and Club O2; top deck Twister Waterslide; SkyCourse rope challenges; Sports Square; IMAX Cinema; Dodgeball Court; Basketball Court.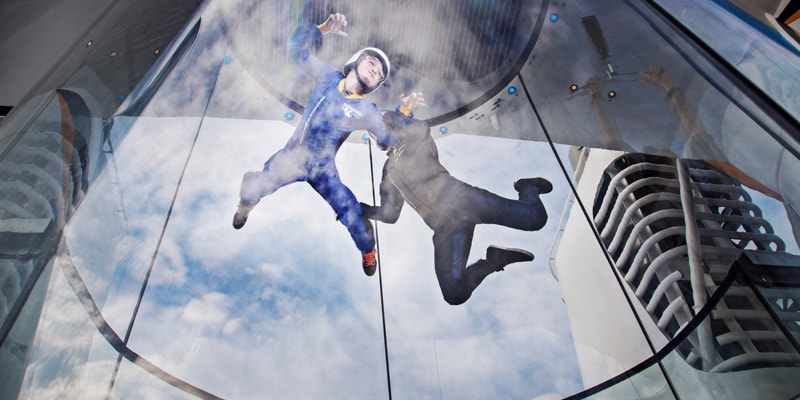 4/8

 Royal Caribbean Anthem of the Seas
Anthem of the Seas isn't the biggest in the Royal Caribbean fleet, but as far as packed with teen attractions goes, there's nothing quite like it sailing at the moment. Take RipCord iFly for starters, a skydiving simulator with all the cool, floaty bits and none of the sheer terror. The NorthStar 360˚ viewing capsule is hydraulically lifted 90m above the ocean for best sea views on land or sea. And Anthem even has an onboard fairground, in case all other thrills fail.
Big Kids Clubs
Hang Out for 15-17 year olds comes as standard on Royal Caribbean cruises, but Anthem adds in Late Hours too: teen only and from 10pm until the wee small hours (parental discretion required, naturally).
Teens Like
RipCord iFly; NorthStar; SeaPlex with full size courts, fairground, roller rink, floating DJs and Dog House hotdog diner; FlowRider surf simulators.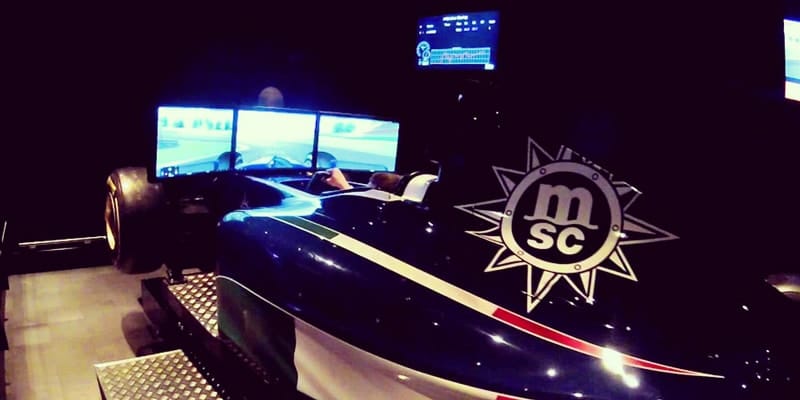 5/8

 MSC Meraviglia, MSC Cruises
If first for everything's a pre-requisite with teens, Meraviglia launches on 04 June 2017 and promises to be the biggest, shiniest and best of all in the MSC fleet. A sneak preview of how good shows: F1 race simulators (only ones at sea), full size bowling alley, sports courts for every court sport, and the Polar Aquapark – claiming to be the most intricate ocean going waterpark yet.
Big Kids Clubs
Meraviglia's day-to-night teen club for 15 – 17 year olds has its own cinema, nightclub, gaming zone and snack bars.
Teens Like
F1 race simulators and full-size bowling alley (both cruise firsts); SportPlex amusement park; Cirque du Soleil at Sea (another first); TV Studio live entertainment; Kaito Sushi Bar.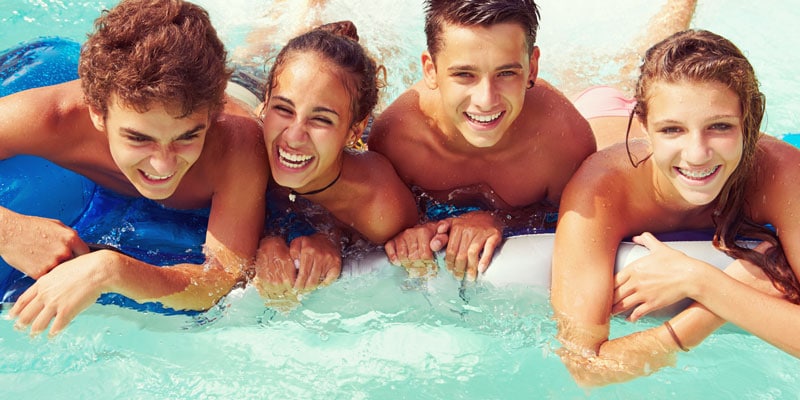 6/8

 Costa Diadema, Costa Cruises
Minimalist teens might find Diadema's love of all things shiny a little tough to take. But if they can get past the glitz, it's the boat with Laser Maze and Laser Shooting, Grand Prix Simulators, 4D Cinemas and a pool deck with retractable roof and three deck high movie screens.
Big Kids Clubs
Teen Club for 12 to 17 year olds sounds broad spectrum but it's one of the few cruising at the moment with a full-holiday, age-specific activity programme. DJ Dinners and Midnight Swim Parties work in a bit more cool for older teens.
Teens Like
4D Cinema; interactive Laser Zone; kitsch on-board art gallery; 220m top-deck running track; Amarillo Ice Cream Parlour; three storey theatre; full-size outdoor sports courts.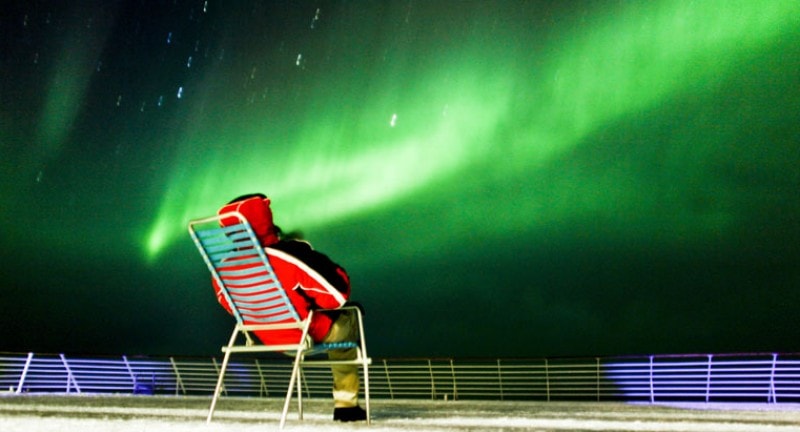 7/8

 Azura, P&O Cruises
P&O Azura isn't packed with white-knuckle cruise firsts like some, but scores high with teens on destination experiences instead. And if you're sailing with adventurous types, on-board waterparks don't hold up against the likes of white water rafting in Galicia; Sicilian off-roading; volcano trekking in Palma or round Vesuvius; kayaking glacial Nordfjord; or Game of Thrones in Dubrovnik.
Big Kids Clubs
H2O is a custom-designed space for 13 to 17 year olds, with club activities to dip into if teens need direction, plenty of chill space, sports' coaching, movies, talent shows and parties.
Teens Like
Open-air movies; three swimming pools and dedicated family pools; dozens of pre-arranged destination experiences; built in beach days on Med cruises; UK school holiday dates so loads of other kids to hang about on cruises.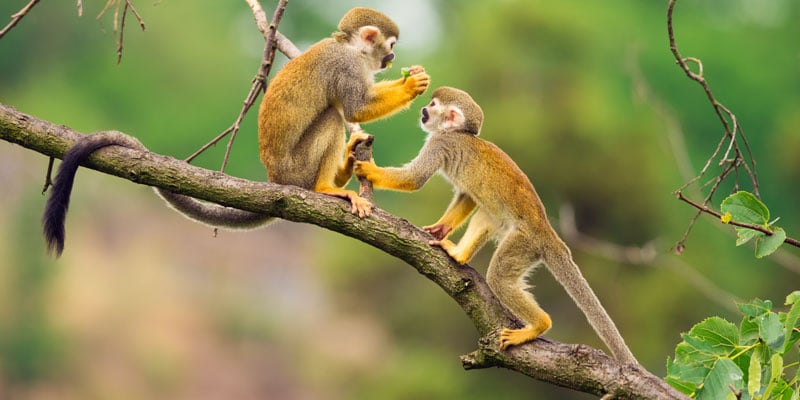 8/8

 Ecuador, Andes & Amazon, International Expeditions
Cruising on a restored Amazon riverboat; taking off on small group canoe expeditions through the jungle; exploring Ecuador's cloud forests; meeting the Andean people of Otavalo; seeing squirrel monkeys and anaconda as up close as possible and mixing sailing with glamping in some of the world's wildest wildernesses. Granted there are no kids clubs on this particular cruise, but if you're looking unforgettable with teens, this is it.
Big Kids Clubs
Ecuador's Amazon rainforest in the company of only 40 other intrepid passengers aboard an historic, three storey riverboat, negates all requirements for kids clubs on this particular cruise.
Teens Like
Ecuador's wildlife packed dry forest, cloud forest and rainforest; Amazon river canoeing with local naturalists; hiking into Mount Cotacachi's volcanic crater; Linoncocha Bio-Reserve; Andean Cordillera hot springs.