Tired of Disney? Can't bear the idea of another character breakfast? Had just about enough of the Caribbean? Never want to see Southampton again? Here are eight world cruises that defy description, exceed all expectation and have exceptional covered from Greenland to The Galapagos.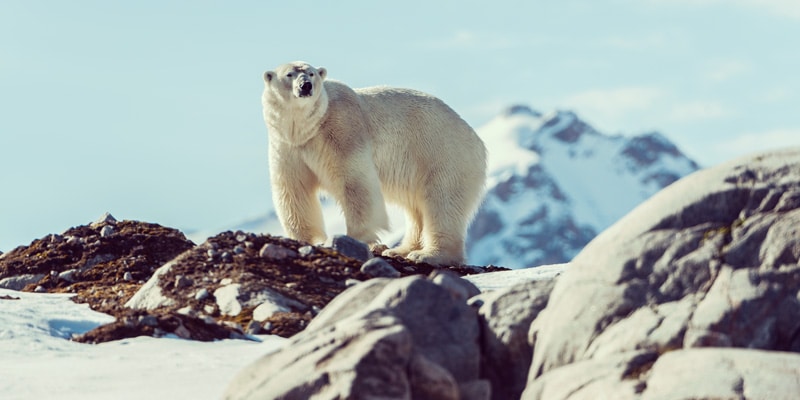 1/8

  Arctic Safari with WWF Canada
Here's something you might not know about Greenland: according to legend, one of the coldest places on earth was deceptively named to con 19th century tourists into visiting.
No tricks are needed these days. Turns out icebergs, ice fjords and frozen straits are big ticket attractions. Then there's local wildlife like polar bears, whales, seals, musk ox, albatross, sea eagles and walrus; ancient Inuit culture and more than a hint of history too.
Cruising from Broughton Island AKA Qikiqtarjuaq to Resolute Bay takes a full 10 days on Ocean Endeavour. The holiday's hosted by WWF Canada and the ship has 20 Zodiacs on-board for extra exploring potential.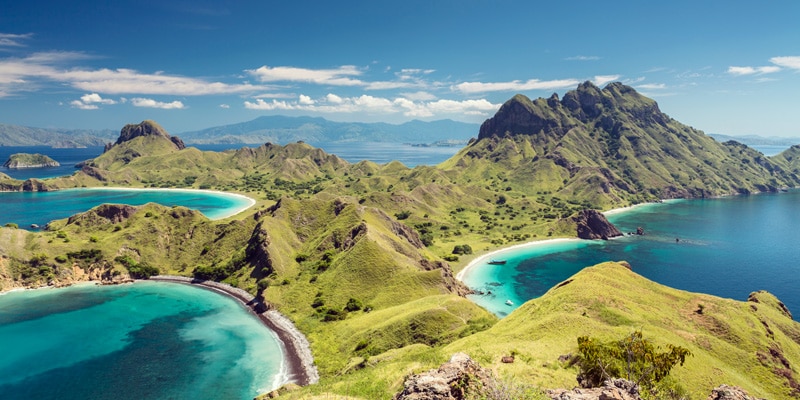 2/8

  Cruise Indonesia in search of Komodo Dragons
The Indonesian archipelago is the world's largest but not big on city-size cruise ships, surprisingly enough. This is more the land where boats are beautiful and cruises set sail in search of dragons. Komodo Dragons to be exact, as found on UNESCO World Heritage Komodo Island, just one of the remarkable destinations on this six day round cruise from Bali.
Prepare to be distracted from your dragon quest just a little by coral reef diving in Monchu Bay (famous for resident stingrays and dolphins); snorkelling at Makassar; trekking Rinca Island in pursuit of monkeys; and beach barbecues on Wainilu.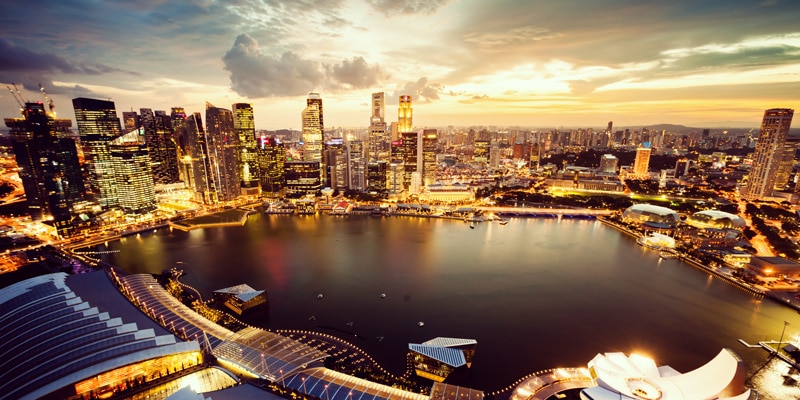 3/8

  Voyage Bagan to the Bay of Bengal
It's a shame Crystal describe the world's first ever cruise into the Bay of Bengal as an immersive experience. In truth, their luxury ship's very likely to stay comfortably afloat considering it's a liner in the best tradition and probably the perfect vessel for a maiden voyage from Singapore to Mumbai.
Should you want to immerse just a little, there are plenty ports of call to from Kuala Lumpur and Phuket to Yangon, Colombo, Cochin and Mangalore. It's also the perfect cruise to tick a few world icons off the must-see list including: Shwedagon Pagoda and Bagan's landscape of ancient temples; the Andaman Sea; Kerala's waterways; the Kadri Manjunatha Temple; and the Elephanta Cave.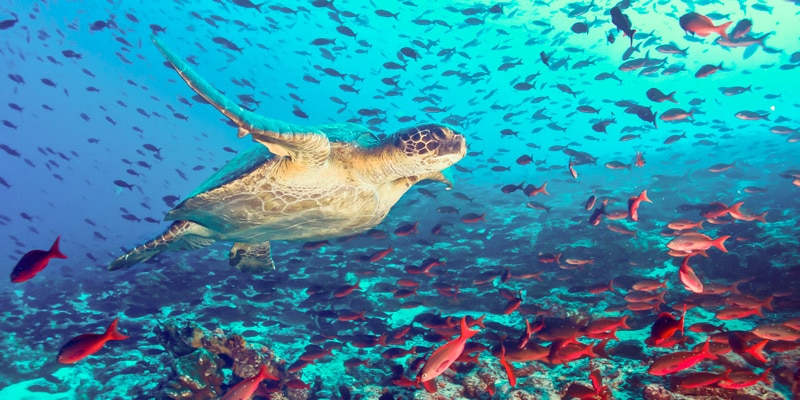 4/8

  Come sail The Galapagos
The amazing Galapagos Islands are easier to reach than their reputation suggests: just hop a plane in Ecuador and you can be eyeballing ancient turtles in less than two hours. But true disciples of Darwin might prefer a more traditional approach to the archipelago where blue-footed boobies frolic, sleek white-tipped reef sharks glide and iguanas sun themselves peacefully across heat-bleached rocks on the pristine beaches.
Galapagos Legend is the largest cruise ship sailing to the islands and if you can keep kids on-board, there's everything from swimming pools to activity programmes to hold their attention. More to the point, it's destination-focused and in this part of the world that means getting up close to wildlife on a minute by minute basis.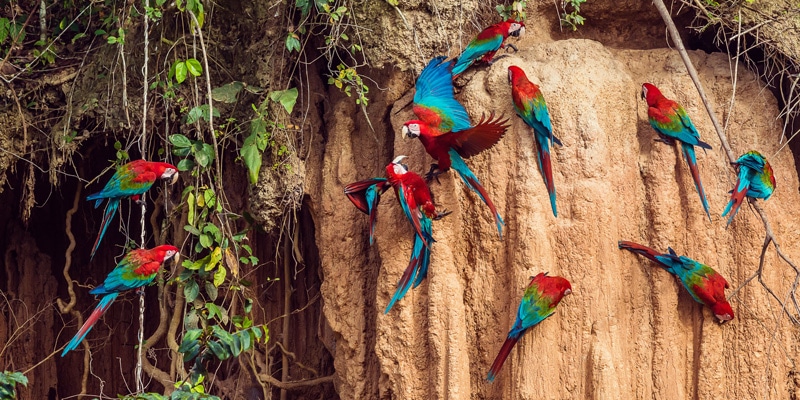 5/8

  Adventure the Amazon on an authentic riverboat
As if 10 day's on the Amazon River in Peru wasn't amazing enough, on this cruise your holiday home's a magnificently restored, traditional, three storey riverboat. Which is all very exciting for kids, but doesn't even begin to compare to the likes of pink dolphins bobbing playfully around the hull, macaws flying overhead, fishing bats appearing as night falls, and the constant chatter of noisy squirrel monkeys along the jungle clad riverbank.
In case of curiosity, you'll be mainly gliding down the Rio Pacaya at the heart of the Pacaya-Samiria: the world's largest wetland reserve and home to 13 species of monkey; 450 bird species; 120 different mammal species; and over 120 species of reptiles and amphibians.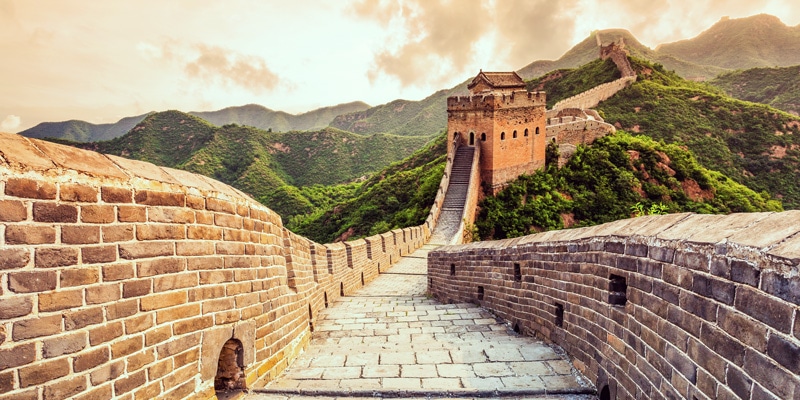 6/8

  Cruise to the Great Wall of China
Royal Caribbean Cruises Ovation of the Seas lives up to its reputation as one of most extraordinary cruise ships afloat by charting a course for UNESCO World Heritage packed Beijing and dropping anchor in Japan, just for good measure.
In the space of only three days you can walk the Great Wall, explore The Forbidden City, see Tiananmen Square and visit the Temple of Heaven in China's capital. Then sail sedately to Fukuoka, the largest city in Japan's Kyushu Province and famous for its startling skyscrapers, graceful shrines and Samurai legends.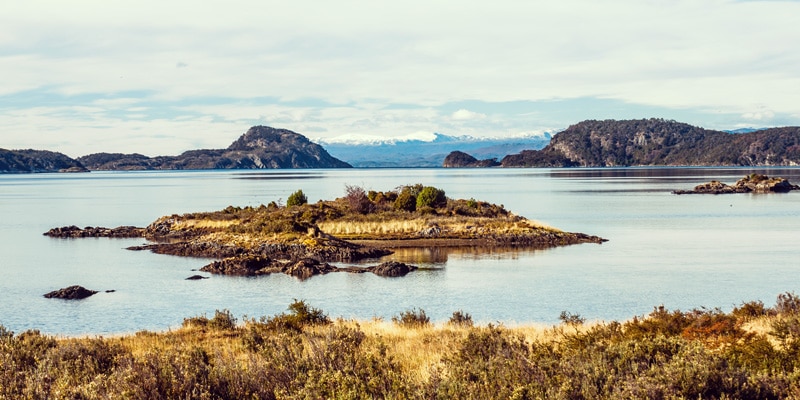 7/8

  All aboard for the Fjords of Tierra del Fuego
The astonishing Tierra del Fuego fjords in southern Patagonia are among the most glacier-rich and extreme waters on earth. As you sail, think next stop Antarctica, and you have some sense of this rare and remote part of the world.
The vast bulk of Pia Glacier and the seemingly endless icy grandeur of Glacier Alley are just two Tierra del Fuego legends. But Ainsworth Bay and strangely beautiful Wulaia, are the places to see extraordinary wildlife before rounding Cape Horn to guarantee your full-on Patagonia pioneer credentials.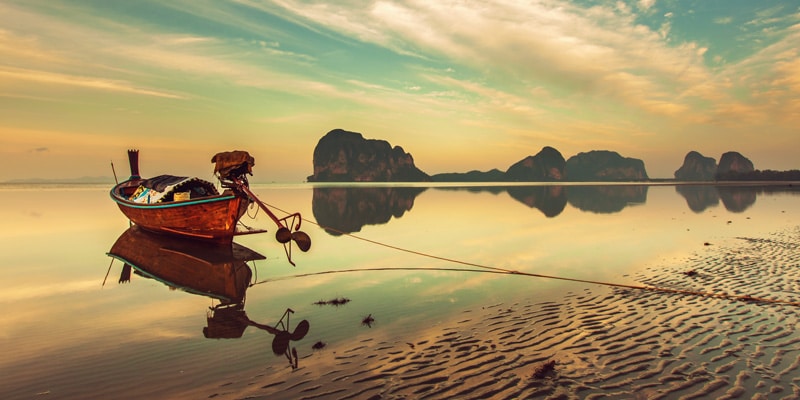 8/8

  Phuket to Phuket on a four-mast clipper
It it's time step away from the standard cruise ship lux and sail in a more sedate manner, you need a four-mast clipper and the Indian Ocean. Thailand's most famous holiday island, Phuket is perfect as a start and finish to an enchanting voyage, and seven other South East Asian ports in between work the magic well too.
To call this one a 'round-trip' is sort of missing the point and, the ship might not have swimming pools and Broadway musicals, but there's no shortage of old school luxury on board. Plus, there's no arguing with a blend of Thailand and Malaysia, snorkelling and diving as downtime and the Ho Kong Archipelago as a throwaway afternoon excursion.
Looking for extraordinary to fit the UK school holidays this year? Check out these 5 activity packed family cruises for starters.