Top 15 weird and wonderful cruise attractions
Cruises are the ultimate all-inclusive holiday and they're more popular than ever. Last year alone, over 22 million passengers hopped aboard and sailed every one of the seven oceans on ships the size of small towns. So what's the attraction? What isn't the attraction would be an easier question to answer. Cruise holidays aren't just for retirees and the magnificently wealthy these days. Families are the fastest growing market and competition to lure you and your kids on board is furious. Forget deck quoits and sedate sunbathing, cruise lines have everything from aerial cycling to top deck race tracks, Jedi Warrior Tuition, 4D cinemas, submarines, skydiving and on-board festivals that make Lollapalooza look like a tea dance. So what would tempt you to take to the high seas?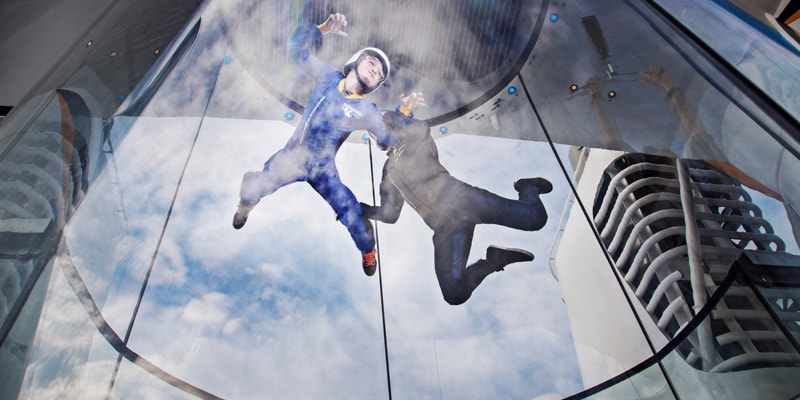 1/15

  The RipCord skydiving simulator
The RipCord by iFLY flight simulator is the floaty, thrilling, wow part of skydiving that comes after the 'noooooooooo' leap from the plane and before the earth hurtling towards you at warp speed terror. Let's just say: it's the only good part. So if you want skydiving's adrenalin rush without the death threat, this world first from Royal Caribbean is perfect.