Food glorious food! Great city breaks mean sandwich sightseeing and cuisine sampling, and it's the perfect opportunity to feast your eyes on famous sights and treat your stomach to local delicacies. Luckily for the globetrotting foodie, Bott+Co have examined data from Google Maps and drawn up a list of the world's most diverse cities when it comes to eateries and cuisines. So where are the best places to travel for food? Let's dive right in at number 10.
By part-time writer and full-time mum, Milly Ahlquist
10/10

San Francisco, US
In tenth place, it's the laid back cultural hub of San Francisco, home of the Golden Gate Bridge, Fisherman's Wharf and, according to legend, the mimosa. With 60 international cuisines available to sample, this Northern Californian city offers up a delicious sample of global delicacies, from Tunisian to Portuguese and don't the locals know it.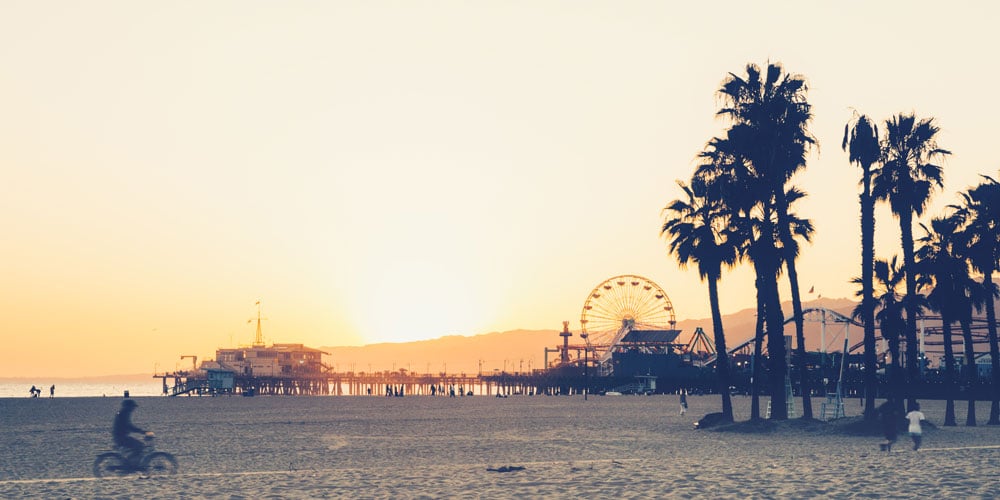 9/10

Los Angeles, US
Home to its own brand of modern classics like the Hickory Burger and the Dodger Dog, Los Angeles just beats San Francisco to ninth place, with 61 international cuisines on the menu for the hungry traveller. Conflict between street-food vendors and restaurant owners from the 20th century to the current day has never been able to dampen the enthusiasm of locals for takeaway treats like street burritos, meaning visitors will find a wealth of cuisines to eat on the go. But there's plenty of reasons to sit down for a full three-course meal too, with options ranging from Belizean and Ecuadorian to Irish. Visit during May's The Food Bowl event to experience a walking food tour, food film or enjoy a baking lesson.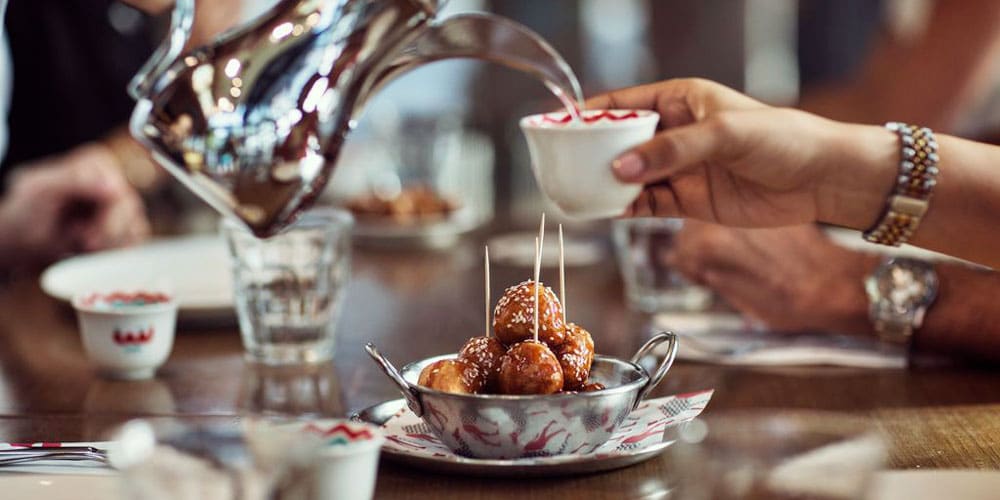 8/10

Dubai, UAE
Tourists hoping to sample some authentic Emirati dishes may be sidetracked by the fantastic range of international dishes on offer in Dubai. With native residents only accounting for 15% of the population, the expatriate population has brought with it a range of fantastic cuisines from around the world, with a particular emphasis on Indian dishes (85% of expatriates are Asian). If sampling Filipino, Bangladeshi and Mongolian delicacies gets tiring, Australian eatery Bushman's offers tasty al fresco alternatives. Tracking down authentic Emirati cuisine can be tricky  but according to Bott+Co's research, Al Fanar Restaurant & Café is the place to go. (Stuffed camel anyone?)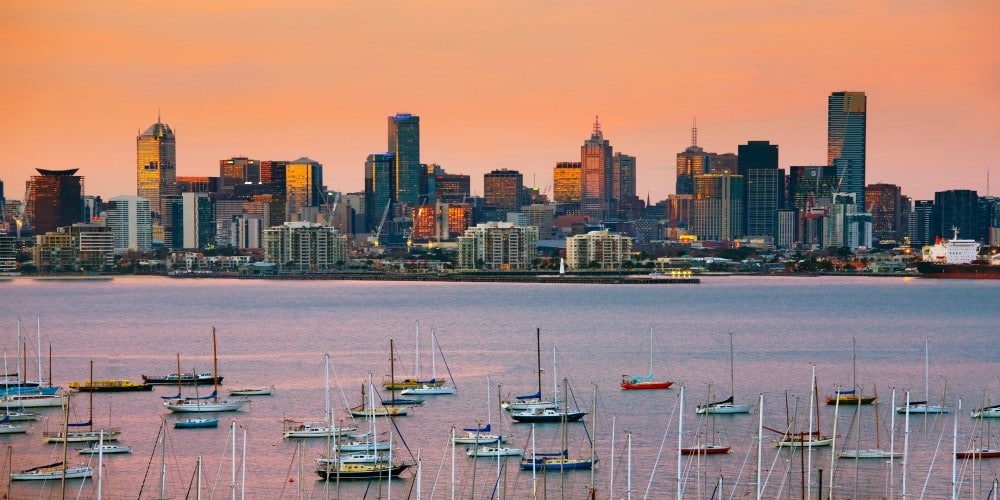 7/10

Melbourne, Australia
We're skipping out number 7 entirely and that's because Melbourne is one of two foodie cities coming in sixth place with 64 international cuisines available. A melting pot of different cultures (due in part to an immigration influx after the First World War) mean it's the cultural capital of Australia with a rich and exciting food scene.
Chef Heston Blumenthal is a big fan, explaining: "Think for a moment of Italy, and its rules of gastronomic etiquette – you are ridiculed if you order cappuccino after lunch. [Melbourne] doesn't have these sorts of limitations or traditions. Anything goes, and that's an essential factor of the country's culture. It's this relaxed approach to food that has helped ignite what I regard as the world's biggest food explosion."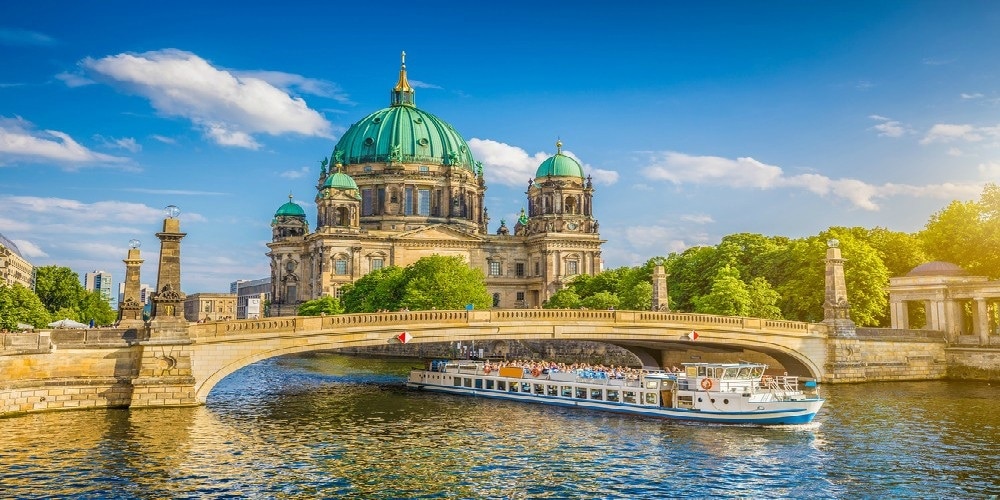 6/10

Berlin, Germany
Forget currywurst, Berlin's no longer a one trick pony. From 2007 to 2017, the city has gone from having 10 Michelin starred restaurants to 25 and visitors are raving about the exciting food scene – not just the discotheques. Visit Berlin's Christian Tänzler explains: "Foodies love Berlin for its creative chefs and restaurants in unusual locations and the Berlin food scene demonstrates exactly what the city is: open-minded, multicultural, creative and surprising." Such dynamic change is also reflected in the city's surprising reputation as a vegan hub. The 50 plus exclusively vegan eateries reflect just how diverse contemporary city cuisine has become, and that's without even going into detail about the 64 national cuisines available. From Sri Lankan to Swiss to Sudanese, the food scene has well and truly exploded. "You know that moment when the jumbo jet has just taken off from the runway?" asks Berlin Food Stories blogger Per Meurling. "It feels a bit like that."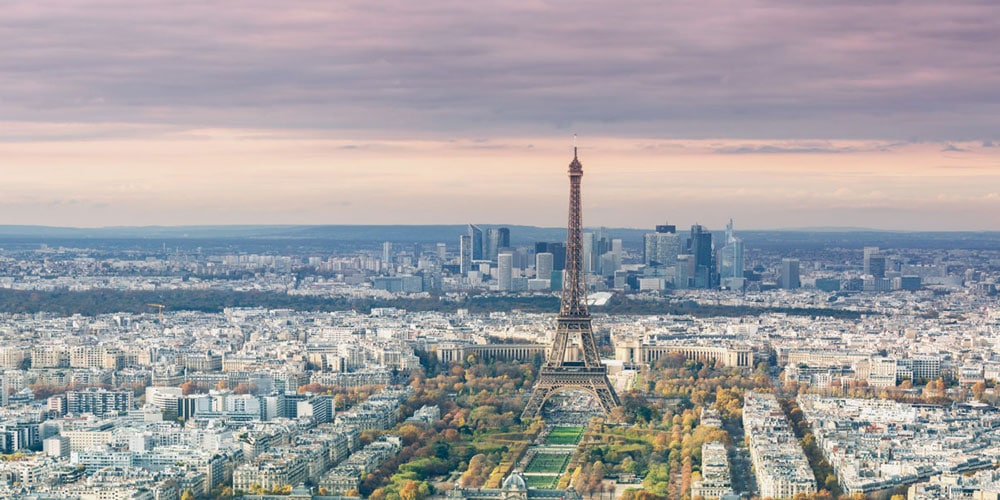 5/10

Paris, France
France has the most Michelin star restaurants in the world (600 if you're keeping count). That's 200 more than runner up Japan, and 70 of these are in Paris, cementing the city's reputation as the gastronomical capital of the world. Yet alongside the haute dining and impeccable restaurant etiquette, a diverse subculture of national cuisines is on the rise, leading to the city's perhaps surprising placement at number 5 on our list. With 65 national cuisines on offer, dining in Paris is no longer just about sampling artisan cheeses and duck confit, but about a revolution in taste and experimentation. As author and food journalist Adam Gollner says: "The Parisian food world is finally starting to reflect the true spirit of the city as it's been for years: a place that is gloriously, unabashedly pluraliste."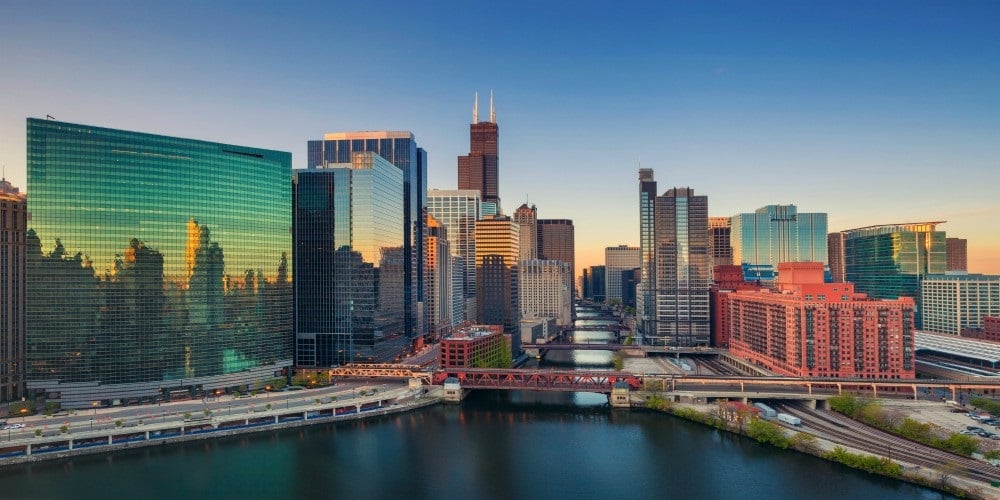 4/10

Chicago, US
Coming in at number 4 is the Windy City, where pizza, hotdogs and Italian beef are no longer the main attractions for foodies. In fact, Chicago's diverse neighbourhoods such as Greektown, Chinatown, Little Italy and the Polish Triangle have contributed to something of a food revolution, bringing in an array of different influences, and meaning the city currently boasts 66 national cuisines. "[These neighbourhoods are] distinct, and they're beautiful. The architecture is different, as are the restaurants and the stores. It's really a melting pot."
And the chefs agree that the simple, comforting dishes the city was built upon no longer define its dining scene. "Our reputation was meat and potatoes, super simple food, and later, fancy French," says Nick Kokonas, chef at innovative Alinea. "But that was 20, 30 years ago, and that's changed." Business partner and fellow chef Grant Achatz adds: "We have a long history of being creative risk-takers and breaking genres in music, architecture and art that carries right into food."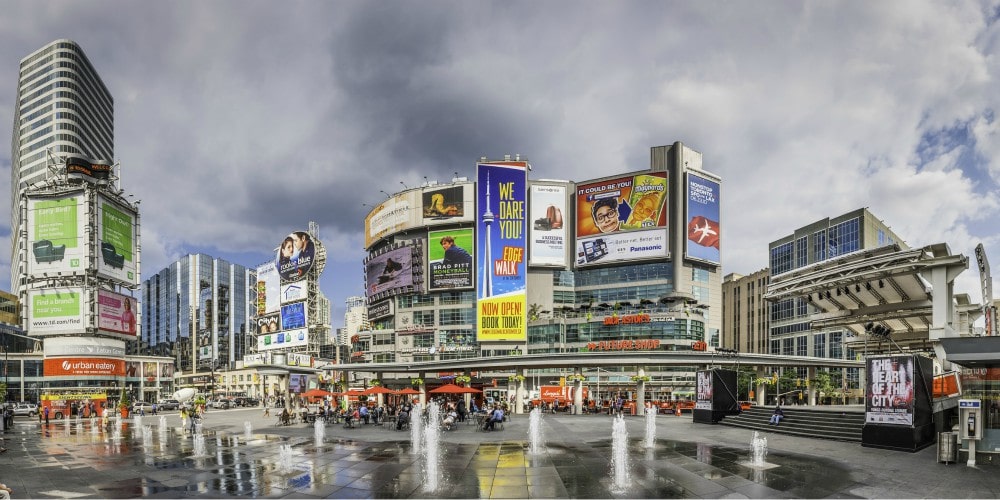 3/10

Toronto, Canada
Toronto has an extra seven national cuisines on Chicago which makes sense when you consider that 47% of residents do not use the country's native English or French as their first language and, in 2017, the city housed 232 nationalities.This diverse mix of cultures means it's difficult to define 'traditional' Toronto or even Canadian cuisine – something chef and owner of Saint John Ale House Jesse Vergen  describes as "a quilt of many patches that doesn't stop being added too, as we are constantly finding new pieces and rediscovering lost ones."
In addition, as Vogue recently reported: "The absence of tradition has allowed a creative, anything-goes climate to thrive," and so while visitors can both find distinct cuisines in neighbourhoods such as Little India, Little Portugal, and Koreatown, they will also find a variety of exciting fusion foods. In fact, the city's diverse population ensures that the growth of international eateries feels authentic and part of the evolving city culture, and – in the words of Toronto-based food writer Gizelle Lau, "creates a city of people who embrace and discover influences and cuisines from around the world." Here, diversity is part of the culture, and the dynamic food scene feels authentically homegrown.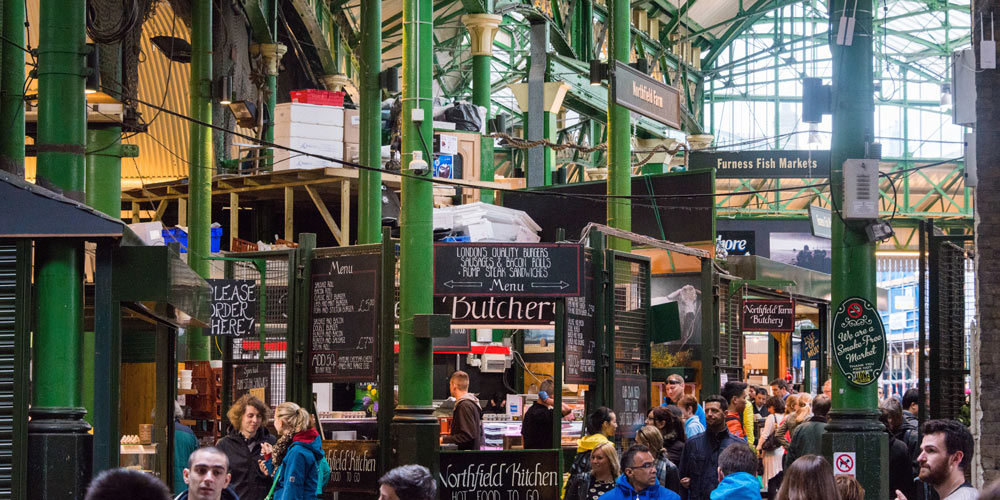 2/10

London, UK
Pie and jellied eels anyone? Not a chance. With a massive 89 national cuisines on offer, diversity's the talk of the town in London, and, as events director of the Taste of London festival, Daniel Noake, argues: "the openness of  Londoners to food from different cultures and regions has driven its success."  It's an impressive number of different cuisines when you consider that the capital has 17,000 restaurants to New York's 45,00, but with around 200 new non-chain eateries opening every year, dynamic, independent restaurants are the beating heart of the city's food scene. Londoners are proud to live in the most religiously diverse area in the UK and over the years this multiculturalism has transformed the dining scene beyond recognition. With 58 restaurants with one Michelin star, nine with two, and three with an astounding three stars, the city now attracts visitors for its landmark fine dining – a concept unthinkable 50 years ago.
With Dominican, Guyanese, Israeli and many more on the table, Chef Nigel Slater has nailed his colours to the mast: "No one, it seems to me, has embraced the products of the rest of the world's kitchens like the Brits. Good though our indigenous cooking is, made with ingredients from our own landscape, we have long had an insatiable appetite for the food of other countries." Long may it continue.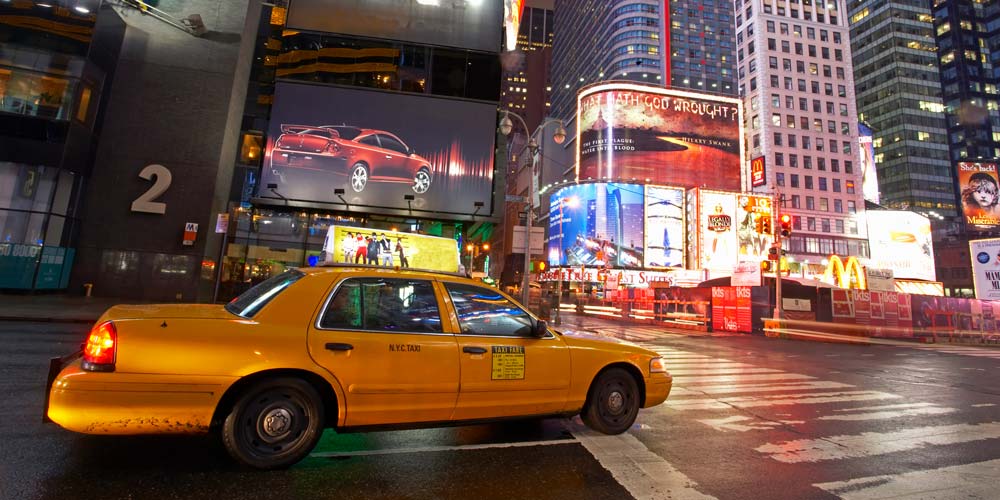 1/10

New York, US
Coming in at number one with an amazing 94 national cuisines on the menu is the city of neighbourhoods: New York, New York. It's the fourth most diverse city in America with 38% of residents born abroad, and visitors will find dynamic and distinct cultures in each of the city's five famous boroughs.
In Manhattan alone you can sample Indian, Jamaican, Russian, and Venezuelan, head to The Bronx for a taste of Italian pasta just like Momma used to make or stop off at Brooklyn for the best bagels, barbeque and cheesecake. Queens, once renowned primarily for its Greek dining, is the city's most diverse borough with a sizzling reputation for Brazilian delicacies too, while Staten Island's increasingly booming Sri Lankan eateries offer a tasty alternative to the borough's traditional Italian and Irish roots.
There are plenty of classics to sample like Manhattan clam chowder, baked pretzels and hot dogs, but the range of culinary creativity here is astounding – there's always something new to get your teeth stuck into. There's no doubting it, the New York food scene generates a big buzz but it's also the sense of unity that's really appetising. As author Andrew Cotto writes:
"While the myriad of ethnic and racial backgrounds that comprise New York's population might be a hyphenated-American something-or-other, we are all, for the most part, fellow New Yorkers." Amen to that.