4 best winter city breaks for families
Festive fatigue is a condition known to most parents and caused by attempting to find new ways to thrill and delight kids in and around December every year. Jet2 Holidays have the cure, it's simple: find a European city where they do winter magic as standard and book a family break there right now.
If you need some ideas, turns out an in-depth knowledge of the world's most captivating cities is another Jet2 Holidays' talent. Here are the top four destinations they highly recommend to restore all good cheer, bewitch kids completely and take a little of the seasonal pressure off parents.
Handily they all come with some great holiday offers too, which is another nice stress reliever at this pricy time of year. Have a look and see what you think.
---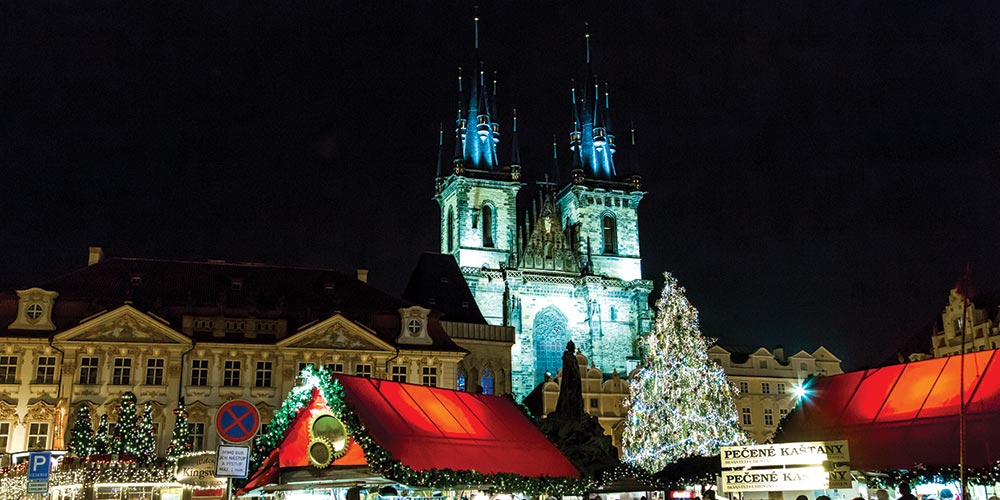 Prague
Prague is delectably pretty at any time of year. It's the city that regularly doubles for 18th century Paris in movies, has one of the most breathtakingly lovely medieval town squares in the world and might be the only place on earth where you can get kids to stare at a clock in awestruck wonder: the secret is 12 dancing disciples chased by the devil, every hour, on the hour.
So you can only imagine how enchanting it is in winter with a delicate dusting of snow across higgledy-piggledy roof tops and grand bridges; shop windows stuffed with treats; glittering decorations everywhere, and a whole heap of quaint and curious customs – don't be surprised to see street vendors selling live carp in December, fried fish is the Prague version of Turkey at Christmas.
Prague doesn't limit itself to one festive market, it has dozens all over the city. Though the Old Town Square Market is the one to beat, which isn't easy considering it now ranks in the world's top 10 best of all time, and has the power to captivate the most shopping-shy of kids.
The atmospheric Jewish Quarter beguiles even more convincingly in winter, and a frosty climb up to Prague Castle is worth it for views of the snowy city – pick late afternoon for maximum dazzle. Use any excuse for hot chocolate and pastries in cosy, old fashioned cafés. And don't forget the Astronomical Clock turns even when it's freezing, so wrap up warm and go be amazed by the prancing apostles – and your open-mouthed kids.
Good to know
Keen to convince kids New Year isn't just a big snory grown up fest? Prague freezes ice rinks all over the city for January, including the Old Town Square.