Philadelphia is a city with a long history that loves to let you in on its secrets and manages to make even the most serious heritage a huge, all-round adventure for kids.
It's definitely not the city to worry about touring museums and monuments: exceptional curators are keen to score high on child-approval. Reenactors and professional storytellers cover the city with tours, themed trails or tall tales and nobody should leave without taking at least one guided ride on the famous hop-on, hop-off bus tour.
Where should you begin? Have a look at the top 10 Philly activities for kids, hand-picked by the experts at Philadelphia Convention & Visitors Bureau (PHLCVB). They're all local legends and loved – quite literally – by millions and millions of children every year. Here's what they're doing right.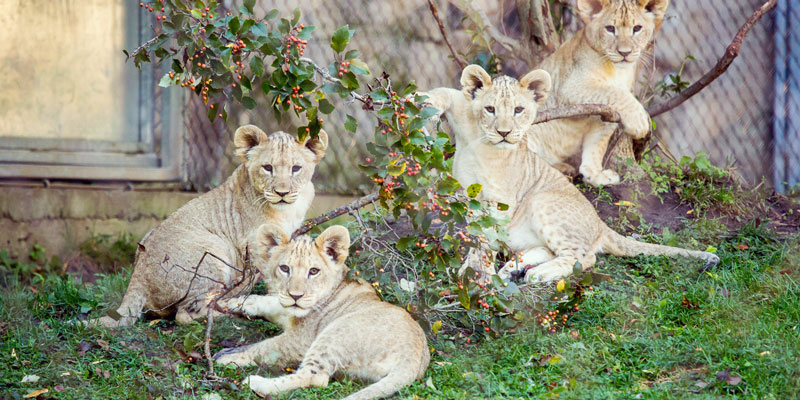 1/10

 Philadelphia Zoo
The first true zoo in America, Philadelphia Zoological Gardens opened its gates in 1874, had 1000 animals and charged 25c for admission. But the only hint of Victorian heritage today is the original gateway, still in place and very pretty too.
Beyond that, Philadelphia is a zoo like no other. Animals here have an opportunity to wander over, under and around visitors on a network of trails simply known as Zoo360.
Just wait for the first time kids spot a tiger gliding above their heads. Gorillas and Great Apes swing through treetops and nimbly traverse long, mesh tunnels. Meerkats have their very own maze. Zebras trot past, polar bears frolic and even goats climb over bridges on the way to the innovative KidZooU: Philadelphia's award winning children's zoo and a conservation icon now seen as a model for petting zoos worldwide.
Find out more about Zoo360 and KidZooU at Philadelphia Zoo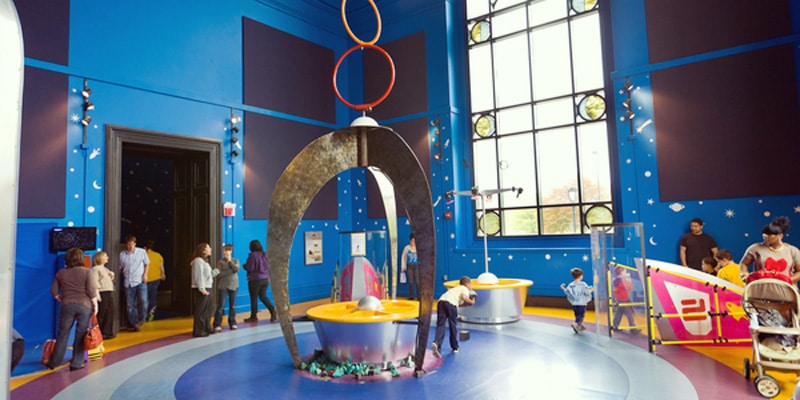 2/10

 Please Touch Museum
Another child-shaped innovation for Philadelphia, the Please Touch Museum, was the first US museum entirely dedicated to families and kids age seven and under. Launched as a pilot project in 1979, this legend can now lay claim to, 'building brains and fuelling a love of learning', for quite a few generations and it's as intriguing and playful as ever.
Check the calendar for performances, reading in the Story Castle, holiday events and visiting exhibitions. But even the permanent collection's a master mix of the curious, clever, inventive and fun: kids will be awe-struck by Lady Liberty's life-size hand and arm constructed out of toys; the restored 1908 carousel is always a big draw; dress-up is almost a rule; wannabe scientists get to experiment with everything from rockets to rivers; and nobody wants to leave before they've driven the SEPTA bus, once or twice.
Find out more about Please Touch Museum for kids age seven and under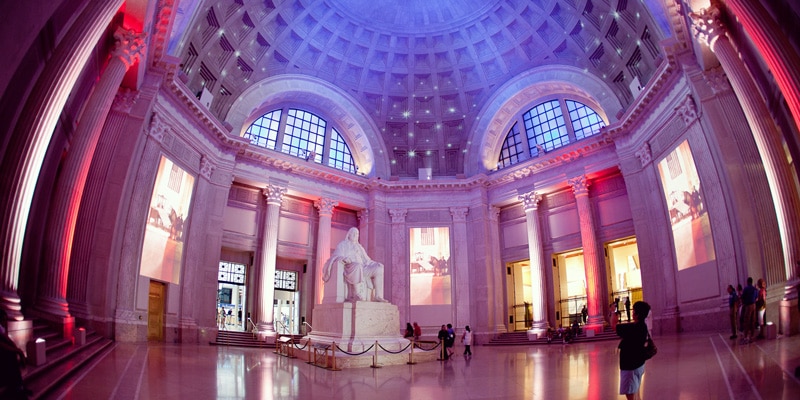 3/10

 The Franklin Institute
The most visited museum in Pennsylvania, The Franklin Institute, is over 190 years old. Science is the main theme, obviously, and there's more than a nod to the electrifying kite-flyer and master of invention, Benjamin Franklin himself. But if you're imagining stuffy exhibits, think again. Interactive and incredible, best describes each of the museum's 10 individual galleries, while walking into the center of a giant human heart is just one of the many extraordinary experiences in store.
Kids can explore virtual reality with mind-bending optics and visit Sir Isaac's Loft to see a lighter side of Newton. Stargazers will love the rooftop Observatory. Little engineers can hop on board in The Train Factory. And summer 2017 sees the opening of the Mirror Maze: a 17,000 square feet puzzle of dazzling reflections designed to engage kids with nature's astonishing patterns from seed pods to constellations.
4/10

 Once Upon A Nation Storytelling Benches
From the venerable Founding Fathers to just-as-good-as-they-say Philly Cheesesteaks, Philadelphians are proud of their heritage.
They're also passionate about keeping the past lively and relevant, so don't be surprised when you spot authentically clad reenactors strolling the streets.
18th century Quakers and Civil War soldiers might not make a blip on a young kid's radar. But, find a seat on one of the city's Storytelling Benches and enthralled is always the response you get. Spread in and around Independence National Historic Park, there are 13 benches in total and each has a Once Upon A Nation weaver of historic tales in permanent residence. The stories come in all sizes and they're free.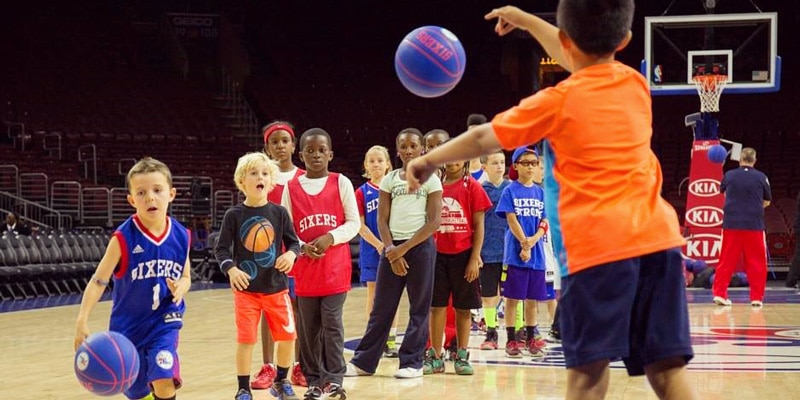 5/10

 76ers Basketball Camps
The Philadelphia 76ers are one of the longest running basketball teams in the NBA, so it's no surprise to find their famous Basketball Camps get great results and kids are huge fans. Several high-profile players shot their first hoops under the critical gaze of 76ers' coaches and yours can too.
Beginners from age five will pick up hoop skills in a morning. While those between nine and 17 years of age could try an overnight camp and full-day sessions work well with those between nine and 13. The 76ers also have week-long intensive courses or one-on-one training for young players with a real passion for the game.
Find out more about kids' coaching at 76ers Basketball Camps all year round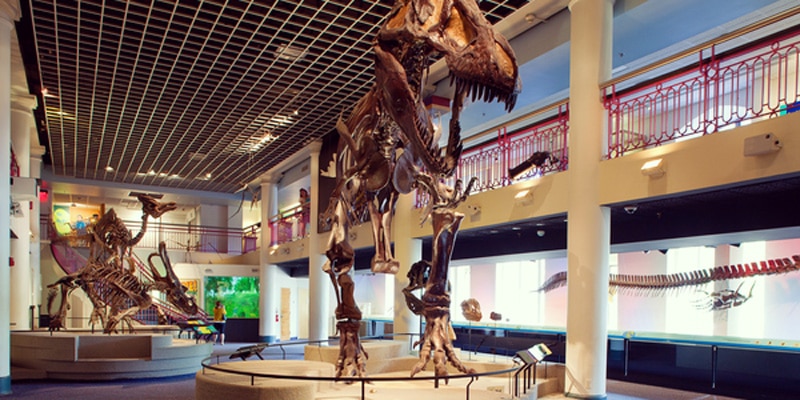 6/10

 Academy of Natural Sciences of Drexel University
Ignore the serious-sounding title and just think enormous dinosaurs and digging for fossils, because that's really more the style at America's oldest natural history museum.
Potential palaeontologists will be irresistibly drawn to Dinosaurs' time-lapse, fossil to fearsome visualisation of a duck-billed dino. Tamer kids can dig into all sorts of fun with Backyard Adventures, get close to gorgeous residents in the Butterfly Garden, meet marvellous molluscs or delve into the vaults to discover Mineral Treasures.
But always grab a slot for older children and teens to see the weekly Audubon Page Turning: a thrilling look at an original copy of John James Audubon's The Birds of America, from the Drexel Rare Book Collection. Don't forget to have some family together-time watching experts at work in the fascinating Fossil Prep Lab.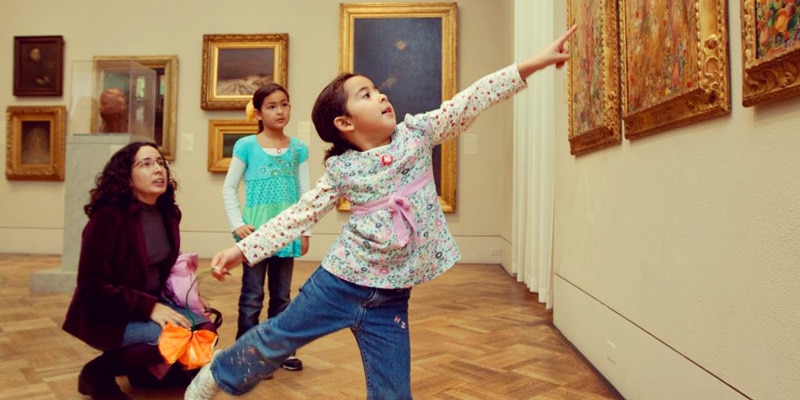 7/10

 Philadelphia Museum of Art
The Philadelphia Museum of Art is unmissable, outside and in. The enormous neo-classical building stands out, even in stuffed with imposing architecture Philly and it also houses one of America's largest art collections from medieval to modern day. Bring kids along to admire the wonders, under 12s don't pay a cent for the priceless experience.
If you're in the mood to spot masterpieces look out for: 'The Bathers' by Cezanne; Hieronymus Bosch's 'Epiphany'; Monet's 'Poplars'; and the Brâncusi sculptures. Historic room sets, like the 19th century New York Drawing Room and Chinese Reception Hall, give an extraordinary perspective on art-in-situ. And younger connoisseurs can go beyond looking and get creative instead, a kids art classes, family festivals, child-size tours and even amazing outdoor play with an arty edge.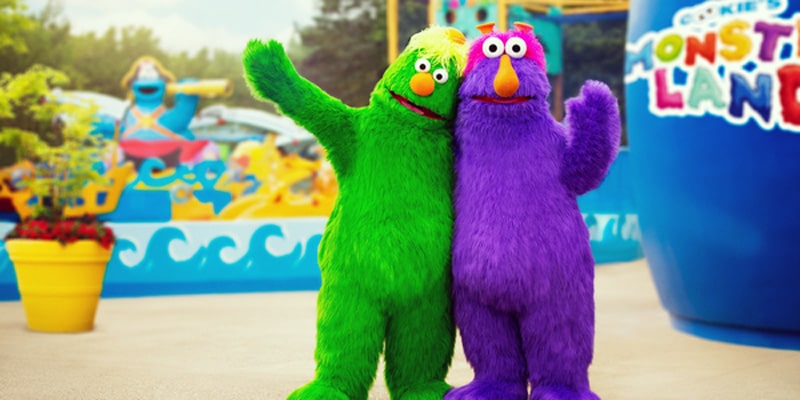 8/10

 Sesame Place
Relive your childhood Saturday mornings and introduce the kids to the likes of Grover, Big Bird, Elmo and Cookie Monster – closer than they ever thought possible – at the world's only Sesame Street theme park. Character meet 'n' greets are holiday memory-makers but rides, slides and serious white-knucklers work out pretty unforgettable too.
There's more than enough fun to go round for older kids and teens, and parents haven't lived until they've dived down Bert & Ernie's Slip and Slide or screamed their way round the Vapor Trail. The food's fantastic too and any time's show time with musicals, interactive performances, family events and, the grandest finale of all, the daily Neighbourhood Street Party Parade.
Find out more about what's happening at Sesame Place all year round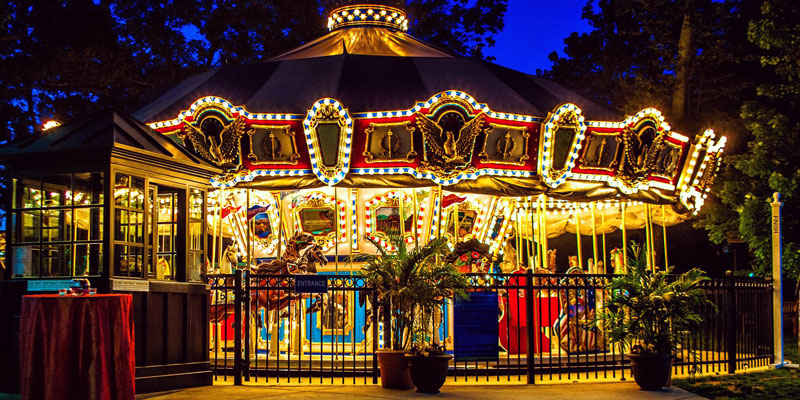 9/10

 Franklin Square
Walk a few blocks from the legendary Liberty Bell and you'll find yourself on Franklin Square. When William Penn set out to create 18th century Philadelphia as a 'Green Country Town', this was one of his original squares. True to tradition, lush garden loveliness is still one of the main themes but, the real attraction is the lively approach to heritage.
A colourful mini-golf course works its way round models of Independence Hall, Chinatown Friendship Arch, Elfreth's Alley and dozens of other historic monuments. Kids can hop aboard the dazzling Liberty Parx Carousel. Franklin Square Fountain is the coolest local landmark on a sunny summer afternoon. And Historic Philadelphia Inc. has partnered with Steven Starr here to cover all snack bases from hot dogs to gelato – plenty of pretty picnic spots too.
Find out more about what's always going on at Franklin Square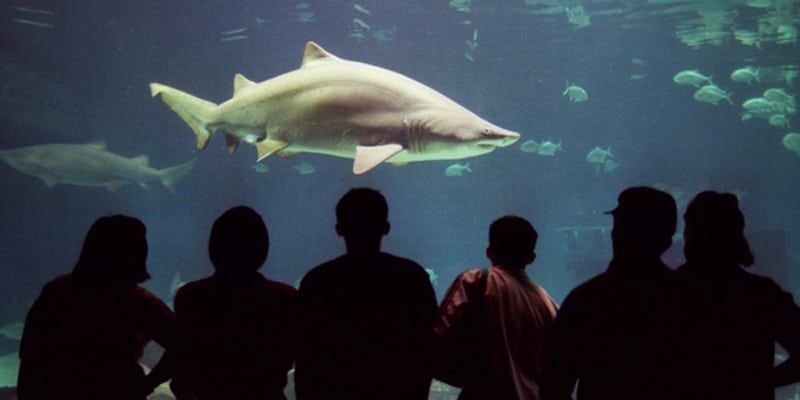 10/10

 Adventure Aquarium
One thing kids need to know about astounding Adventure Aquarium, located a quick ride across the Delaware River from Philadelphia, is that it's the only aquarium in the world with hippos. If that's not impressive enough, it also has a colony of Little Blue Penguins and the longest Shark Bridge known to man.
Not that any of those star attractions shade the 8500 other residents gliding, sliding, hiding and swimming around in over 2 million gallons of observable water.
Bring kids along for Piranha Falls or Sea Turtle Encounters and stay on to Meet the Divers, help tuck-in at Hippo Bedtime, feed the stingrays or dare a daunting 'Touch Exhibit' – only for the truly courageous.
Find out more about daily events and kids' activities at Adventure Aquarium
Planning a family holiday in the City of Brotherly Love? Before you do anything, meet the friendly, the the city of brotherly love, meet the friendly, well-informed and extraordinarily helpful Philly locals at Philadelphia Convention & Visitors Bureau (PHLCVB). They have the inside-track on events and activities, know-how on family accommodation and all the info you need on attractions.