Glamping holidays with kids are a soft intro to 'real' camping that might very well make you converts for life. That's almost certainly what Welsh Glamping had in mind when they designed their eco-glampsite in mid-Wales. Think four poster beds, wood-fired hot tubs, cosy stoves, decadent bathrooms and fully-equipped kitchens; there's probably no going back to traditional camping after these glamping holidays.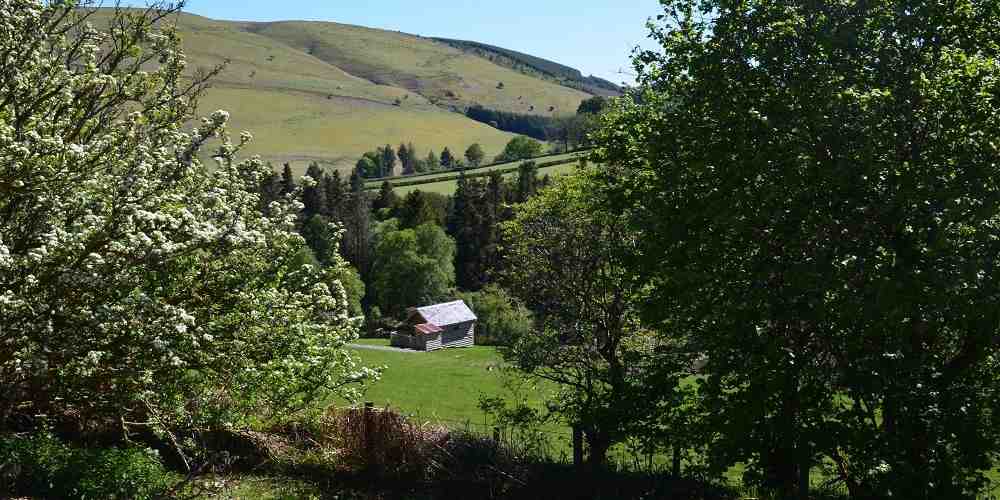 Glamping holidays with four-poster beds and luxury bathrooms
If you're dedicated to doing the great outdoors under canvas, shelf your preconceptions until you've seen how Welsh Glamping have woven all the fun elements of camping into charming log cabins. With more than enough room for two adults and two children, each cabin comes with a covered, outdoor kitchen and its own private deck. So you've the freedom to enjoy the open countryside setting, the excitement of camp-style cooking and the pleasure of sleeping in a king-size bed. Kids get to tuck-up in bunks, which is exactly how it would be if they'd designed these glamping holidays themselves. And just a short walk away, there are five bathrooms which – with their metro wall tiles, deep tubs and riven slate floors – would look more at home in a townhouse than a farm in the heart of Wales.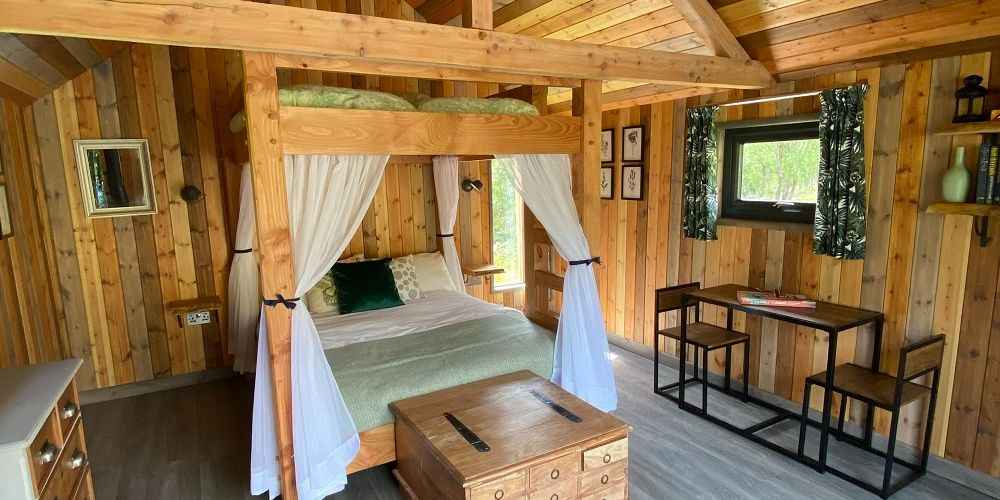 Luxury glamping holidays with excellent eco-credentials
Although describing Welsh Glamping as just a farm is a bit of understatement considering its outstanding eco-credentials. Over the last two years the owners have planted over 50,000 trees to replace all the timber used in the construction of their glampsite. All the heating in the main farmhouse and holiday accommodation is renewable, low-carbon biomass, biochar or air-source heat pumps. And even the logs and charcoal for the cabin stoves are sourced from certified renewable forests less than a mile away.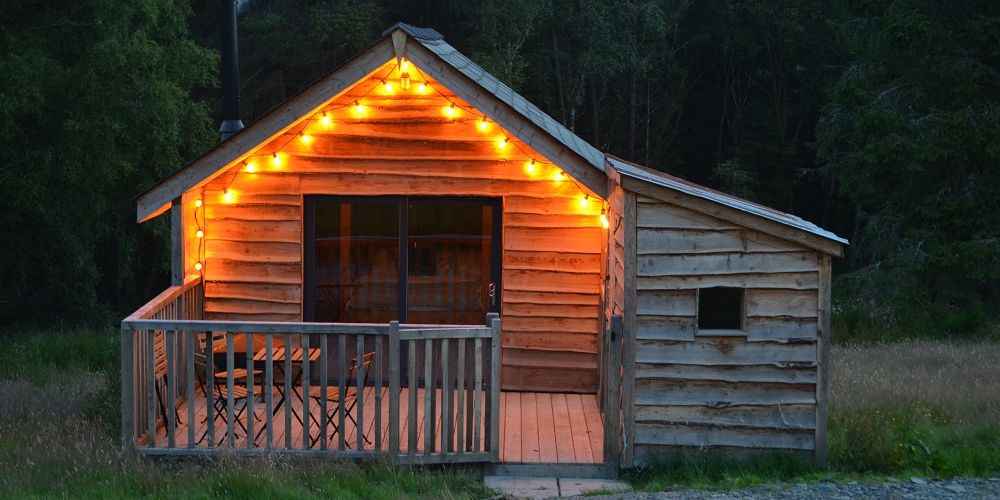 Easy family adventure is always at the heart of glamping holidays
If you're tempted to stay put on the glampsite, nobody would blame you as the 185 acre farm setting is like a natural adventure playground with everything from wild hikes and forest walks to river swimming just minutes away from your cabin. But venture a bit further afield and the nearest town turns out to be Llanwrtyd Wells, not only Britain's smallest town but home to the world famous Bog Snorkelling Competition. An hour's drive away, the astounding Elan Valley dam proves not all Welsh magnificence is natural. Brecon Beacons National Park is another legend within easy driving distance. And if star gazing is your thing, nearby Agergwesyn Common officially has one of the darkest Dark Skies in the UK.
Log cabins for up to four people are available from £90 per night. Visit Welsh Glamping for more details about family glamping holidays or to book a log cabin in late spring or summer 2021.
Looking for more UK summer staycation ideas? Find 12 magical places to add enchantment to your UK holiday plans. And don't forget to follow Family Traveller on Instagram and Facebook and share your staycation inspiration – or just say 'hi'.