Sponsored Content
If your family travel plans don't include Corsica, Gambia, Cape Verde or Sardinia yet, they should. According to the experts at Serenity Holidays, they're four of the best destinations for families this year and next. Here's why.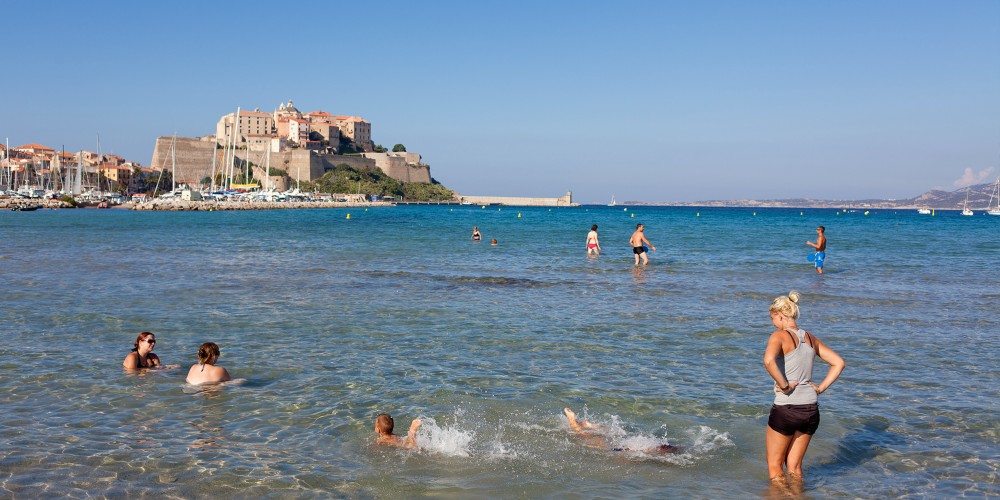 When Serenity Holidays tell us somewhere is particularly good for family travel, we tend to listen. After all, they have over 35 years experience and own some of the world's most respected family travel brands, like Corsican Places and Sardinian Places, as well as The Gambia Experience and Cape Verde Experience. So their advice comes with decades of travel knowledge stitched in, which is great. However, it's also based on an understanding of destinations based on knowing them, first hand.
You don't want to leave anything to chance when you're travelling with kids, Serenity Holidays knows this only too well. That's why they handpick all family hotels, villas and apartments from Europe to Africa. When they say the beaches are beautiful in Gambia, look forward to beautiful beaches. If they tell you Corsica is great fun for outdoorsy kids, then it's true. No detail is too small to overlook either. So you can expect extras like dedicated airport check-in, help with car hire and local staff at every destination. Now you know why you should travel with Serenity Holidays, take a look at where's good to go.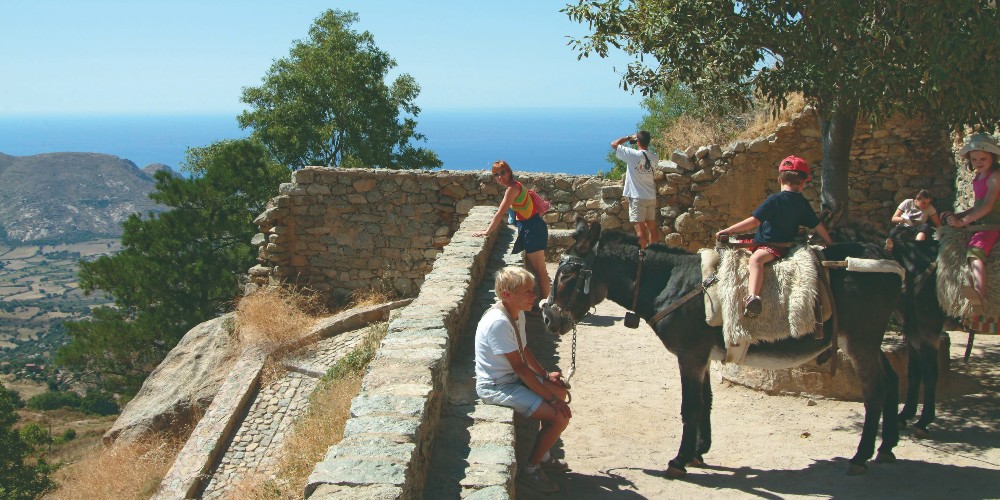 Book next summer in Corsica now and get child places from £99
Even if you've never visited Corsica you'll know its famous beaches, as more than one or two regularly top Europe's Loveliest lists. However, tempting as it is to lie beside the Mediterranean all holiday, the allure of Corsica's dramatic landscape is practically irresistible: one of the world's toughest ultra-cycling races takes place here each year and the island's even kicked off the Tour de France. Kids may not be ready for endurance tests yet, but family hiking is great fun and rewarded by spectacular views.  Plus, manmade adventure often adds to nature in Corsica, so you can look forward to activity parks, water sports, rope courses and even a wonderful coastal train.
Between the beaches and scenic splendour you'll find some of the most extraordinary towns and cities, from elegant Ajaccio to legendary clifftop Bonifacio on the island's southern tip. Sea caves are a perfect excuse to take to the water, although you might like to hop over to Sardinia for the day too. But if all that sounds a bit active for younger kids, Corsica also does gently cute stuff like donkey rides and a tortoise sanctuary.
Corsican Places feature family holiday homes all over the island from sweet apartments to grand villas. They also offer a range of holiday packages including accommodation, flights and car hire.
But best of all, book August 2023 holidays in Corsica before 30 November 2022 and save £100 with discount code NOVDEAL. For a limited time only Corsican Places are also offering half-price deposits and 15% off child places across all package holidays.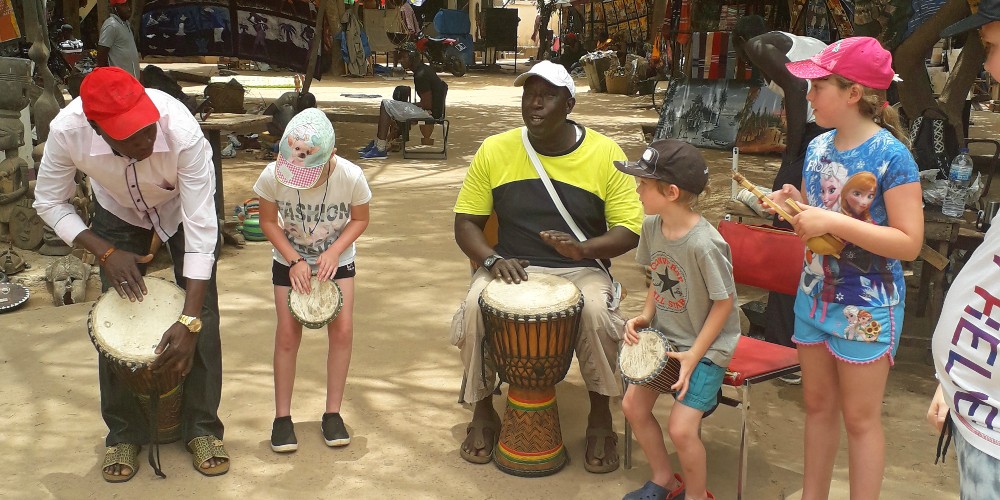 Add winter sun in Gambia to your family travel plans this year
Hit or miss weather is not what you need when your family travel plans call for winter sun. Warm and bright every day is perfect, because you probably want beach time, and kids almost certainly want pool time. Gambia is gorgeous in winter, it's also famous for silvery white sand beaches, often uncrowded and always pristine.
If all that sounds a little too low key for older kids, you'll be pleased to know that Africa's legendary wildlife is also part of a Gambian holiday: Kachikally Crocodile Pool is here and, just across the border in Senegal, families can safari Fathala Wildlife Reserve. It's even quite normal to spot Monitor Lizards and Green Vervet Monkeys in hotel gardens.
As a safe and easy introduction to Africa, Gambia couldn't be better. It's a friendly country where hospitality is ingrained in the culture and children are welcomed everywhere. Old and new are well blended so you can look forward to luxury resorts and great restaurants as well as bustling local markets and colourful traditions. Of course, authentic experiences also play a part in any  family holiday and Gambia is awash with those too, from wildlife adventures and riverboat cruises to cooking classes and village visits.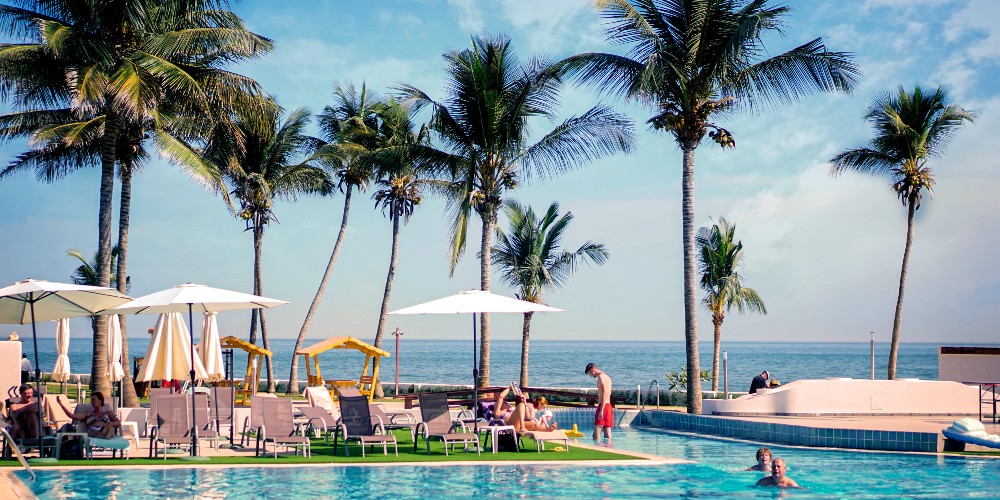 Why choose The Gambia Experience by Serenity Holidays?
Only The Gambia Experience offers direct daytime flights from Gatwick to Gambia and overnight return flights, upgraded to Star Class. Plus, the flight is just a little over six hours. Good news for families with kids and probably a bit of surprise if you thought the route to real winter sun was always long haul.
Specialising in easy, relaxed travel, The Gambia Experience also gives you the choice of several outstanding hotels, with discounts for children aged between 2 and 12 years, as well as an incredible range of family-friendly extras.
The largest hotel in Gambia, Senegambia Beach Hotel is oceanfront in lively Kololi. A great pick for older kids, it runs an activity programme all winter and has truly fantastic pools.
Ocean waves are a natural soundtrack at Kombo Beach Hotel. Kids will like the warm, friendly atmosphere and anything from tennis and golf to birdwatching expeditions can be arranged: Gambia is home to 540 species of birds.
Sitting on one of Gambia's loveliest beaches, Ocean Bay Hotel also comes with a stunning pool. Kids will love the freedom of its large gardens, as well as the fun pool bar with pizza oven.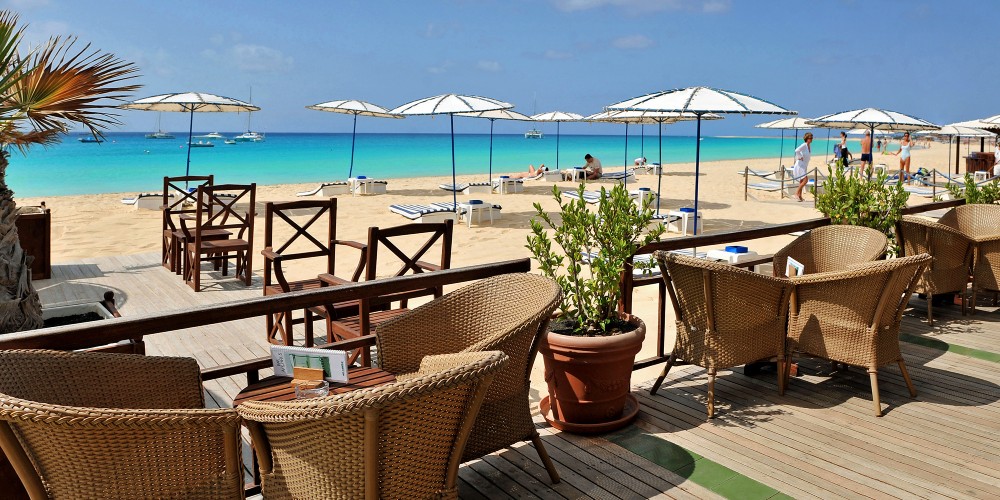 Treat your kids to sunny Cape Verde this winter
If you feel like doing something a little different this winter, but still with sun in the mix, Cape Verde is the way to go. A 10 island strong archipelago just off the north west coast of Africa, it's an astonishingly exciting adventure for families. Music, mountains and markets are a bit of a theme wherever you go. But Cape Verde is also the place for bustling cities or just as easily escaping everything: you can actually walk up an active volcano here, island hopping is second nature and, of course, the beaches are beautiful.
Cape Verde Experience makes extraordinary family travel easier
Cape Verde Experience is all about giving you a feel for the authentic life of this unspoiled and not so well known country. You can choose to holiday on eight out of the 10 islands in some fabulous hotels. Or, if you prefer, there's a wide range of itineraries so families can see and do what interests them most.
Direct daytime flights are available from Gatwick, Bristol, Birmingham or Manchester and flying time is just under eight hours. Cape Verde Experience also provides private transfers on the islands and families have access to dedicated UK airport lounges, all of which makes travelling with kids much simpler.
As the Cape Verde Experience reservations' team know the country first hand, calling for a chat is a great start. However, if you want an early hint of how wonderful your holiday could be, take a look at just three exceptional family hotels:
Set on golden Santa Maria beach in Sal, Hotel Morabeza combines a laid-back atmosphere with lux details like three swimming pools, spacious family rooms and several restaurants and bars.
Award-winning Hilton Cabo Verde Sal Resort is another Santa Maria beach resident. As well as an incredible setting, this five-star hotel also offers a large spa, kids club and nursery.
Cape Verde is known for its beaches, but Praia de Chaves is general considered to be the loveliest of all. That's where you'll find Iberostar Club Boa Vista being charming, welcoming and exceptionally family-friendly.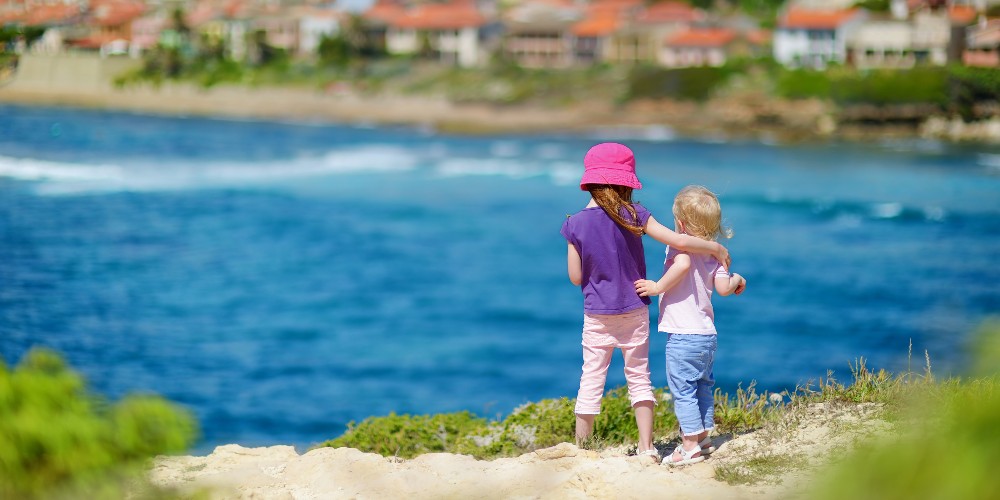 Think about Sardinia for next summer's family travel plans
Laid back and sunny Sardinia is where Italian families like to holiday in summer. Join them next year and discover the island where Italy keeps many of its best beaches and a coastline which can be bustling and fun or peaceful and unspoiled. There's plenty to keep kids busy here, whether they're into waterparks, water sports or cities: the historic capital Cagliari is remarkable. Mountain towns and villages are laden with charm, tradition and ancient legends. Of course the food is wonderful, fresh and often freshly caught. Plus, UK flights to Sardinia take from just under two hours.
Sardinian Places offers a choice of self-catering holidays or family hotel breaks in Sardinia. And with local knowledge spanning over 35 years, you can pretty much rely on the team to find you perfection next summer, and to look after you all holiday long too.
Ready to make plans for your next family adventure? Visit Serenity Holidays and find out about winter sun and summer breaks with kids.