In search of winter sun and new skills Andrew Dent discovers Miramar Surf Camp on a family beach holiday on the Pacific Coast of Nicaragua.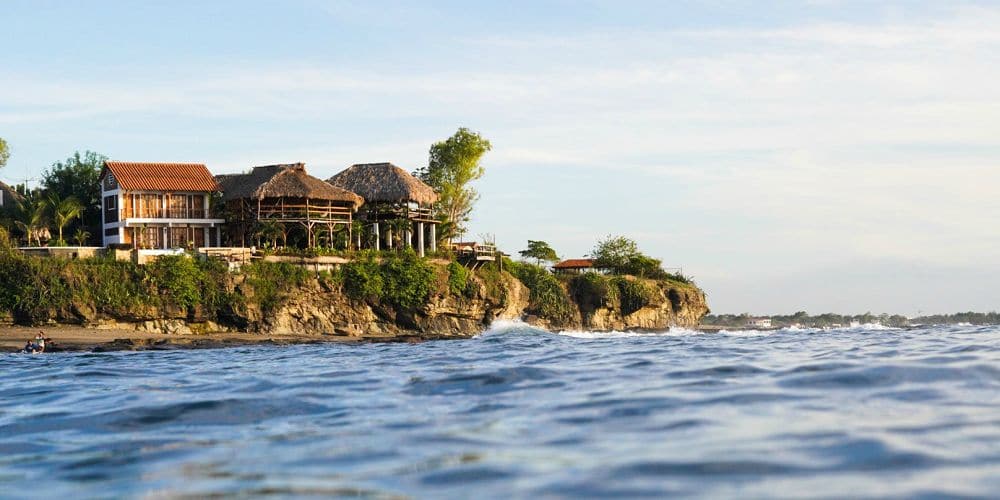 One of the great joys on any winter sun holiday is playing around in the ocean with your kids. So this winter I thought, why not take it up a notch and book a break at a sunny family surf camp instead.
Surfing is having a revival in general, and increasingly families who're looking for an active and healthy holiday are taking it up. Now you could try this in the cold waters off Cornwall, or you could ditch the wetsuits entirely and head to the warm waters of Central America? There are 'radical' surf spots all down the pacific coast from Mexico to Chile including Costa Rica and Panama. However, one of the leading spots – for those in the know – is now Nicaragua. Yes, the country has had its problems over the years, but these days it's a reliably safe, friendly and great value family holiday destination.
Miramar Surf Camp is located in the Puerto Sandino area on Nicaragua's Pacific Coast; a smooth 80-minute drive from the international airport at Managua. The camp is set on the cliffs overlooking a glorious two-mile long, sandy beach and some of the best surf breaks in Central America.
The property has 13 rooms, many of which would be perfect for a family of four. The communal areas are spacious, stylish and relaxing. Two large rancho-style decks facing the ocean serve as yoga spots – or just somewhere to laze in a hammock with a good book. And there are also two beautiful pools looking out over the ocean; both shallow and perfect for kids of all ages. In fact, most days end in the pool, with a drink in hand, watching the sunset.
Miramar is already well known to hard core surfers, but it caters for all abilities and appeals just as much to beginners as a cool family crowd. The owners have young children themselves, hence there's a steady stream of kids around all the time. And it's not unusual to trip over one asleep on the floor or a couch, as their parents dissect the perfect wave they caught earlier that day, to anyone prepared to listen. The atmosphere's warm and friendly, everyone feels amazingly welcome and you'll find a broad mix of nationalities: Americans, Canadians, Brazilians and Europeans – most escaping the winter cold back home.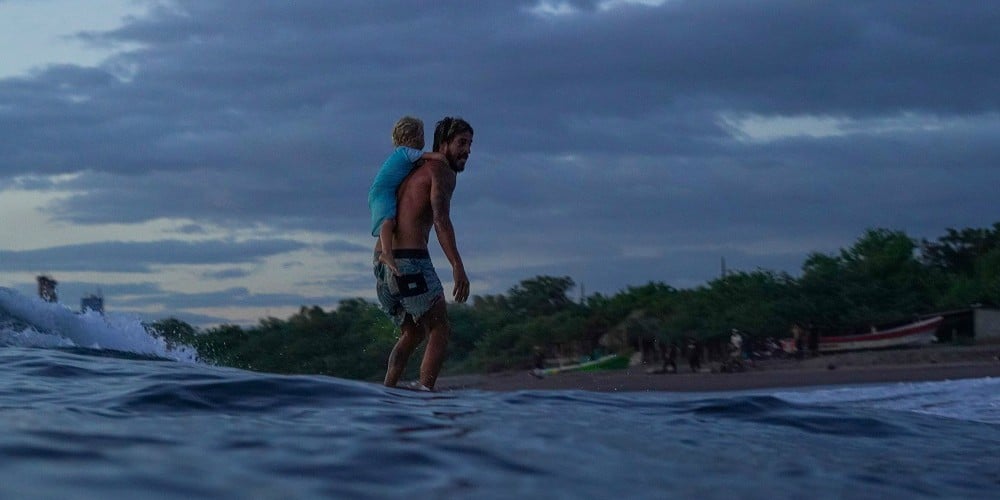 Firmly in the starter-surfer camp, I signed up for the Beginners All-Inclusive Package which includes accommodation, three meals per day, surf board rental, and a daily surf lesson. It's an ideal package for families and incredible value at just £93 per person, per night.
So, to the surfing. Well there's no denying this is a tough sport to learn, but at Miramar you always have a patient instructor by your side. This is very comforting and really helps get those first few 'pops' right. The waves directly in front of the hotel are forgiving and regular and it's not remotely daunting – more often than not your feet can touch the seabed. Plus, because the Camp's set right on the beach, you can grab a surf board and go out on your own whenever you're feeling confident enough.
Of course,  one of the biggest advantages of a surfing holiday in Nicargura is the water temperature which sits at a balmy 25°C or more year-round. I know many families who've tried learning to surf with wet suits in the UK and been forced, shivering, back to shore, after just 10 minutes –and that's in summer. At Miramar you can easily spend two hours in the water and not feel remotely cold.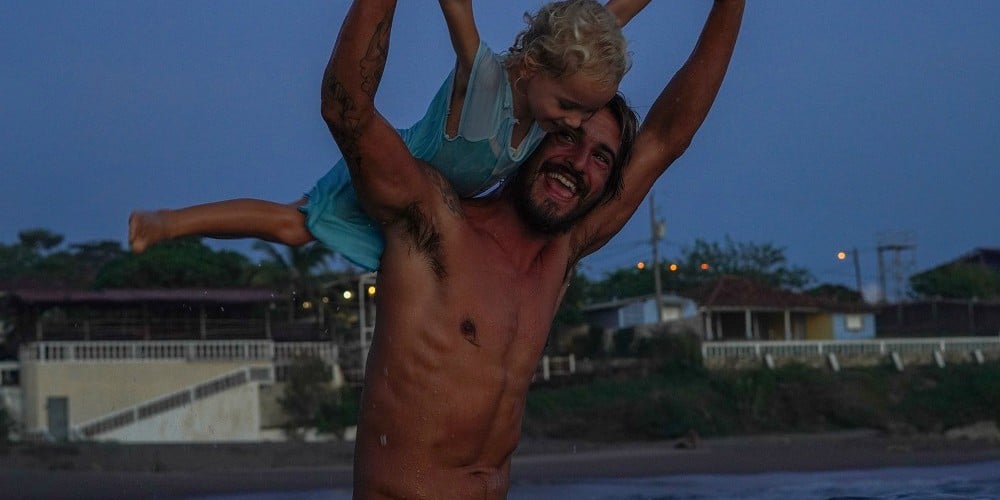 There's a strong eco-vibe at the surf camp, as you might expect with a group of people so deeply connected to the ocean and nature in general. All power is solar (endlessly available during my stay), water's recycled and the food is mostly grown on-site and all freshly, home-cooked too.
In fact, the food is definitely worth its own mention. The Beginners All-Inclusive Package includes three meals each day and, while portions aren't huge, they're more than adequate, as well as deliciously tasty. Lunch is always a highlight. And everything from locally caught fish to burger night or pizza night and beach BBQs, make evenings a pleasant surprise. Grab a dessert too, you'll have earned it in the ocean earlier.
In short, Miramar is the perfect spot for a family surf holiday. Apart from being great value, the team are friendly, the location's beautiful and most importantly you have the best possible chance to master surfing (or at least the basics).
Even if surfing's not your thing, I can guarantee you will still love spending time simply chilling at Miramar. I was told that nearby volcanoes and the city of Leon are interesting to visit, but frankly, I was just too mellow to move away from the beach.
The Lowdown
How to get there: Direct flights from Miami International Airport to Managua International Airport take from 2 hours, 35 minutes (flights from London Heathrow to Miami take from 9 hours).
Where to stay: In Puerto Sandino on Nicaragua's Pacific Coast, Miramar Surf Camp has 13 rooms, including family rooms for up to four guests. You can choose from a range of packages, I opted for the Beginners All-Inclusive Package which includes accommodation; breakfast, lunch and dinner; a daily surf lesson and surf board hire, from £93 per person, per night.
Photo credits: Alex Thomson and Lorena Montenegro @moanafilmes