Sponsored Content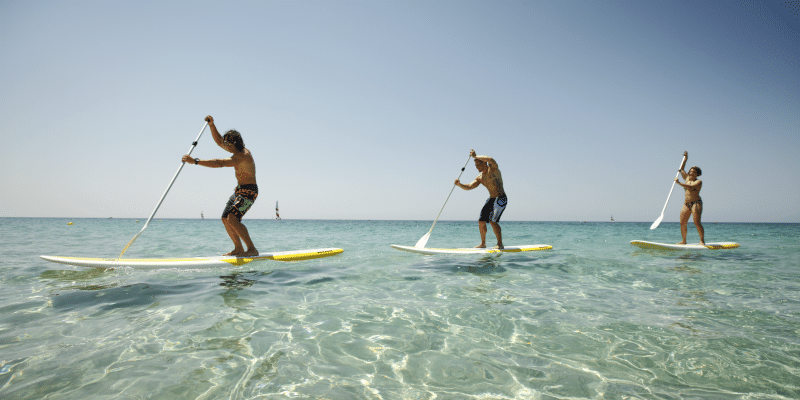 Family holidays at beautiful beach clubs can be a bit of an uneasy mix. There's no shame in having been wooed by the idea, only to discover the club in question would prefer your kids to be neither heard nor seen. And, if they could eat under cover of darkness in a far-flung corner of the non-beachfront restaurant, that would be super too.
No such worries with ROBINSON Clubs. They're designed for families by the ROBINSON Family of holiday experts. All bases are covered from multiple amazing swimming pools to water sport packed beaches and at least four different kids' clubs at every resort. They treat children like potential gourmets rather than mealtime menaces in their restaurants: even managing to cleverly disguise healthy as delicious, breakfast through to dinner.
And from Morocco to the Maldives, every ROBINSON Club soothes and cherishes with spas, fitness centres and almost every sport imaginable; whether you're up for a choice of ten golf courses on the Turkish Riviera or a spot of archery in historic southern Italy.
Still feeling cynical? Have a look at their three top European resorts for 2017, feel the love and, if that doesn't convince you completely, think about up to 75% off for kids on summer holidays this year.
1/3

 ROBINSON Club Esquinzo Playa, Fuerteventura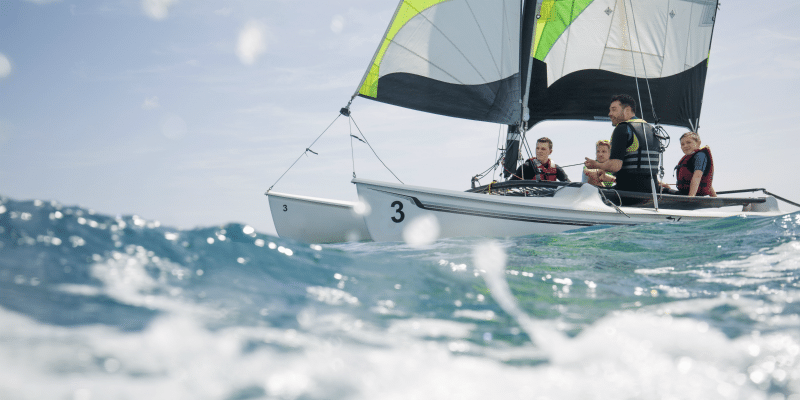 Knowing that Fuerteventura is the second largest Canary and closest to the coast of Morocco, probably gives you some idea of the amazing looks and wonderful weather. It's also a UNESCO World Biosphere and one of Europe's top surf-spots (hint's in the island name, 'strong wind'). Most of the Atlantic beaches here are golden. And the landscape's naturally designed to your breath away, even if you're used to the drama of Spain's famously volcanic archipelago.
No surprise then, to find Fuerteventura is a firm favourite with ROBINSON and that their Club Esquinzo Playa lies on the preferred south west coast: sunnier, slightly more sheltered and a second-to-none playground for water sports.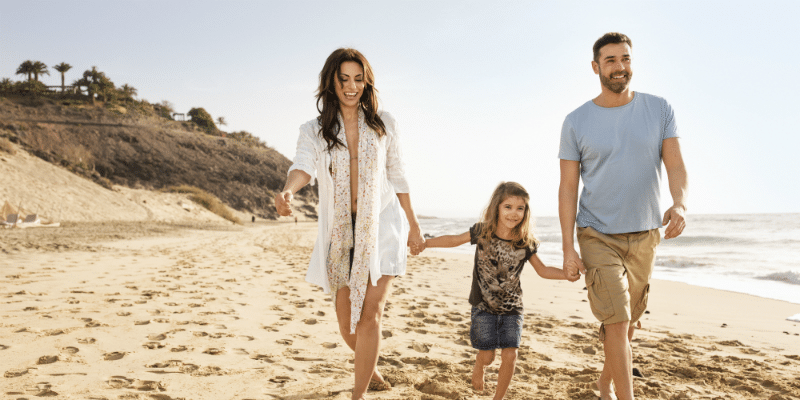 Of course, if you wanted to do nothing more than laze around, you could try ROBINSON Club Esquinzo's tropical gardens which overlook white beaches and ocean to the horizon. Idly enjoy all five swimming pools and re-discover bliss at the WellFit spa. Or release your inner creative at the Family Studio with an hour or two of painting, pottery making or whatever else inspires.
Full-on fun and non-stop activity are ROBINSON trademarks and ROBINSON Club Esquinzo has that down from the moment kids open their eyes until you finally persuade them sleep's essential, even on holiday.
Go exploring by land and sea with expert local guides and focus on the adventure. Pick up a whole new skill set with lessons in just about everything from windsurfing and tennis to sailing. Four different kids' clubs keep two year olds to teens entertained. And independent types always have Fuerteventura to delve into any time they want: hiking and walking here's the stuff of legend; mountain villages make great days out; and beach picnics need no introduction – ROBINSON are happy to supply the eats.
Special offer
Stay at ROBINSON Club Esquinzo Playa in July or August 2017 and take up to 75% off kids' holidays for under 14.
2/3

 ROBINSON Club Apulia, Ugento, Southern Italy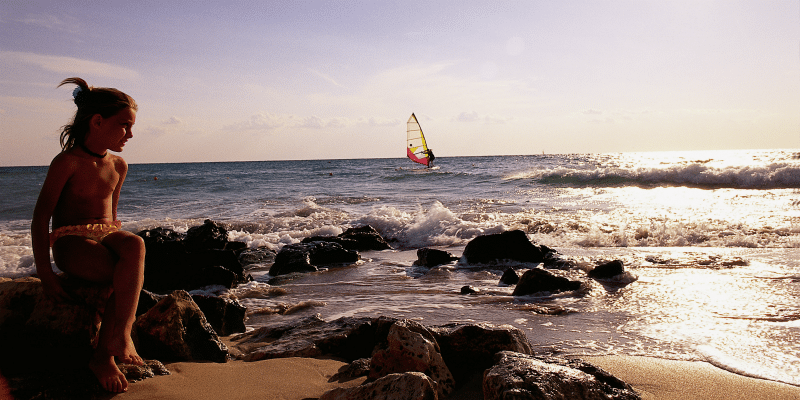 Thinking about a holiday in gorgeous southern Italy? You might very well find yourself distracted by the wonders of the west. Don't worry, almost everyone is. That's why summer in Amalfi or anywhere within sight of Vesuvius guarantees packed beaches; snaking lines of cars along 'never designed for traffic' roads; and ticket rationing for national parks and ancient monuments.
Not ROBINSON Club's style at all. They much prefer the south eastern region of Apulia which lingers over the Ionian Sea, attracts nothing but sun for eight months of the year and doesn't have a cut off point when it comes to fascinating history, gorgeous beaches and charming towns and villages. Tired of tourists is not something they suffer from in this part of Italy so it's a perfect fit for the easy going ROBINSON philosophy and works beautifully with kids: who doesn't want that iconic Italian warmth in a family holiday?
And ROBINSON Club Apulia is all about family holidays right down to its fantastic full-ride, chute and slide waterpark, five swimming pools, water sport laden beaches and choice of kids' clubs from Super-Mini for toddlers to teenage heaven, Robs.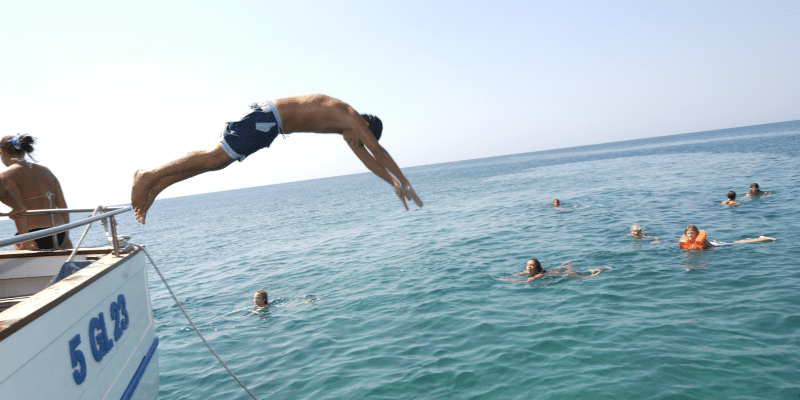 They call the sea Ionian here, but technically it's the Med and that means: diving, sailing, swimming, stand-up paddle boarding, windsurfing, catamaran navigating or snorkelling – any instruction needed, just ask. Landward, you can hire bikes and tour the blissfully uncrowded Apulian countryside, give archery a go or get competitive on one of the Club's nine tennis courts.
Any hankering to explore is ably dealt with on cruises, history tours and fun family day trips. Independence is encouraged too, and if you want to know where's good to go, ROBINSON are local experts and love to introduce you to favourite places, secret beaches, great walks and Apulia's endless parade of historic sights.
Special offer
Stay at ROBINSON Club Apulia in July or August 2017 and take up to 70% off kids' holidays for under 14s.
3/3

 ROBINSON Club Masmavi, Belek, Southern Turkey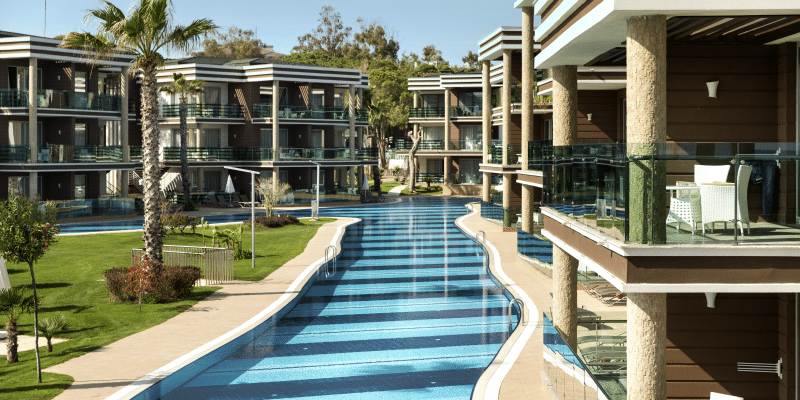 Turkey's share of the Mediterranean doesn't need anyone to sing its praises. According to legend, Mark Anthony romanced Cleopatra here. And you only have to cast your eye over the ruins and monuments scattered about, to know he wasn't the only ancient with a passion for this place.
There's no shortage of history from one end of the coast to the other but, if you had to pinpoint critical mass, it would be in and around Antalya. This is Turkey's fifth largest city and considered to be one of Europe's greatest Byzantines. It's also famous for vast golden sands and just half-an-hour west of Belek: the quieter but no less beautiful bit of the Turquoise Coast where ROBINSON keep Club Masmavi.
Sporty families should head straight for this one, no questions asked. With ten golf courses minutes from the resort, everything from beach volleyball to professional tennis coaching on-site, five swimming pools and a shoreline worth of water sport action, it's designed to exhaust even the most demanding guests.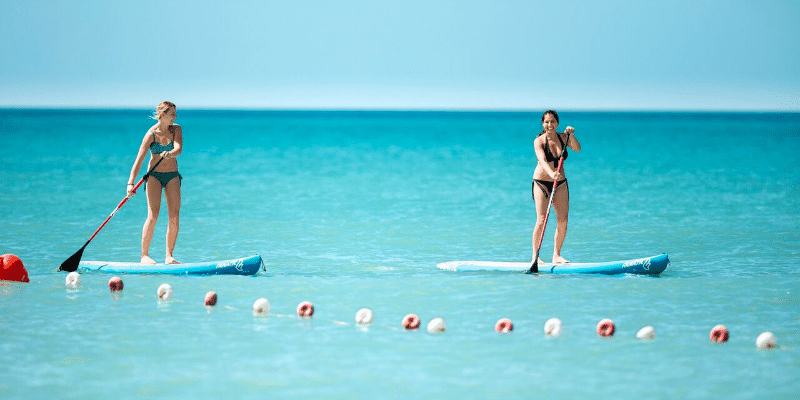 If toddlers to teens need a moment, the combo of gentle creative play and outdoor activities at ROBINSON Club Masmavi's kids' clubs works well and builds in just enough screen-time and gaming, so nobody feels digitally deprived either.
All of which leaves you with a bit of guilt-free time for the 3500m² WellFit spa: you can't be in Turkey and not make at least one voyage through a rose-scented Hammam, it's a rule.
And put exploring historic Antalya right to the top of the day trip list and ROBINSON's resident historians are only to happy to help out with the planning. Side (Mark Anthony's stomping ground) is another must-do and a summer evening concert at the Devlat Arogasi amphitheatre is just magical with older kids.
Special offer
Stay at ROBINSON Club Masmavi in July or August 2017 and take up to 60% off kids' holidays for under 14s.