2016 Winners
The movers and shakers of the travel industry turned out last night (4 October) for the annual Family Traveller Awards. The sparkling ceremony took place at The White Company's flagship store, near London's Sloane Square.
Acknowledging and congratulating the best in family travel, the Family Traveller Awards is the only event of its kind with 25 categories ranging from Best Long Haul Accommodation to Best Kids' Club and everything in between.

The best of the best
Receiving overwhelming support from the public and the industry with over 1600 initial nominations, the shortlist was painstakingly whittled down by the Family Traveller team to 309 nominees before going to public vote and finally to an expert panel of judges including editor of Family Traveller, Jane Anderson, broadcaster and writer Mariella Frostrup, BBC's go-to travel documentary maker Simon Reeve; travel editor of The Times Jane Knight, and travel & lifestyle director of Elle, Sue Ward Davies.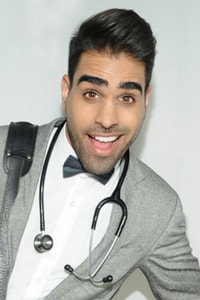 With an overwhelming 18,000 votes, the Family Traveller Awards is a true indicator of the leaders in family travel.
CBeebies presenter of Get Well Soon and This Morning resident doctor, as well as Family Traveller columnist Dr Ranj presented the awards alongside Family Traveller CEO and Publisher Andrew Dent.
He said, "I would like to congratulate all of the winners and the runners-up of the Family Traveller Awards. Since launching the awards in 2015, we have increased the number of nominations, votes and categories to recognise all of the main sectors within the family travel market.  With over 18,000 votes, we are proud to have identified the true leaders in family travel."
The winners and runners up of each category are listed below. Did your favourite pick up a prize?
Share your thoughts on Twitter @familytraveller using #FamilyTravellerAwards
Congratulations again to everyone who took home one of our fabulous trophies.
Meet our winners
Best Family Cruise Line
Winner: Disney Cruise Line
Disney Cruise Line is at the forefront of bringing cruise to the family market with its innovative ships and unique Disney magic. Cast off to a host of destinations including the Bahamas, the Mexican Riviera and Canada or book a themed voyage such as a Star Wards Day at Sea!
Runner up: Celebrity Cruises
Best Family Ferry Operator
Winner: DFDS
It's brilliant services to France and Holland put families at the forefront. Its on board facilities and winning packages to theme parks such as Efteling, Futurescope and Disneyland Paris are always family winners.
Runner up: P&O Ferries

Best Family Airline
Winner: Norwegian
This innovative winner has burst onto the scene with low cost long haul to the USA and free WIFI on its European routes.
Runner up: Virgin Atlantic
Best Family Travel Accessory
Winner: Bundlebean
We love BundleBean for really getting under the skin of what parents need when they're out and about with their kids from cosy waterproof footmuffs to comfortable slings and carriers, and managing to make them stylish too.
Runner up: Trunki/Jurni


Best Kids Fashion for Holidays
Winner: AlexandAlexa
If your kids are dressed in AlexandAlexa they must be the coolest kids on the block. Featuring the world's best kids brands, it's an inspiration for parents.
Runner up: H&M


Best Family Festival
Winner: Isle of Wight Festival
This legendary event has adapted with the times and the demand for festivals to appeal to families with its incredible KidZone. Adult and child bliss is guaranteed.
Runner up: The Big Little Tent Festival
Best Family Theme Park
Winner: Efteling
If fairy tales and theme parks are two of your kids favourite things, then Efteling, just 45 minutes from Rotterdam, should be high on your bucketlist. Check out its new overwater accommodation opening this June.
Runner up: Diggerland
Best Conservation Charity for Families
Winner: National Trust
This much-loved charity has been protecting our historic buildings, monuments and green spaces since its inception in 1895 and continues to move with the times with a host of innovations for families.
Runner up: RSPB Royal Society for the Protection of Birds


Best Family Travel Blogger
Winner: Mummy Daddy Me
The sheer exuberance of this blog is an inspiration for parents with first person accounts.
Runner up: Parent Shaped
Best UK Accommodation (independent)
Winner: Cary Arms
The Cary Arms in Devon was an overwhelming winner in this category for its pure style and warm welcome. Families simply never want to leave this boutique bolthole.
Runner up: Sands Resort Hotel & Spa
Best UK Accommodation (group)
Winner: YHA
With everything from castles to shepherd's huts the length and breadth of England and Wales, YHA has kept pace with the fast changing world of accommodation, managing to keep it's price point affordable and service high.
Runner up: Coastal Retreats
Best Overseas Accommodation for Families
Winner: Domes of Elounda
This stunning family favourite in Crete puts family relaxation at its heart with dreamy villas with private pools and tailormade service.
Runner up: Lux* Resorts & Hotels
Best Self-catering Accommodation for Families
Winner: HomeAway
With over one million listings in 190 countries, HomeAway has proved itself a winning formula for self catering family holiday success.
Runner up: Sawday's Canopy & Stars
Best Kids Club
Winner: Explorers Kids Club, PER AQUUM Niyama Maldives
PER AQUUM Niyama has led the field in opening up the Maldives to families, not just couples and divers. Its incredible kids club is literally a paradise for little people.
Runner up: Sani Resort kids clubs
Best Adventure Holiday for Families
Winner: The Family Adventure Company
Adventure is a huge trend in family travel and there's no one better to turn to than The Family Adventure Company whether you fancy snorkelling with the kids in South Africa or kayaking in Turkey.
Runner up: Sunsail
Best Eco/Sustainable Holidays for Families
Winner: Forest Holidays
Forest Holidays offers breaks in nine idyllic locations from Scotland to Cornwall, featuring sustainable cabins and the chance for kids to learn how to become forest rangers.
Runner up: Wilderness Safaris
Best Multi-Generational Family Holiday
Winner: Oliver's Travels
A luxury villa specialist that takes over 30,000 people on holiday each year and retains a five-star service rating.
Runner up: Center Parcs
Best Family Ski Operator
Winner: Esprit
Esprit Ski has 35 years of running chalet and chalet hotel holidays combined with excellent ski tuition and childcare.
Runner up: Ski Famille
Best All-Inclusive for Families
Winner: Ikos Resorts
A stylish and luxurious company that features sites in northern Greece and Halkidiki.
Runner up: Crystal Cove by Elegant Hotels
Best Luxury Tour Operator for Families
Winner: Scott Dunn
A tailor-made luxury specialist, which has been in the business of offering worldwide luxury holidays with unrivalled standards of quality, service and attention to detail since 1986.
Runner up: Sovereign Luxury Holidays
Best UK Day Out for Families
Winner: ZSL Whipsnade Zoo
The UK's biggest zoo which is located in Bedfordshire and is home to an eleven-strong herd of Asian elephants.
Runner up: Seaton Jurassic
Best UK Region for Families
Winner: Northumberland
Home to the famous Alnswick Gardens, the Holy Islands of Lindisfarne and even Hadrian's Wall, Northumberland is the UK's northern most county.
Runner up: Isles of Scilly
Best UK City Break for Families   
Winner: London
The city that needs to introduction!
Runner up: Bristol

Best European City Break for Families
Winner: Barcelona
A city that offers sun, low cost flights, culture, tapas and even a city beach.
Runner up: Amsterdam
Best Overseas Destination for Families
Winner: California
A destination that offers cool cities, hippy heritage. a vibrant wine region, beaches that stretch for miles and one of the most famous road trips in the world.
Runner up:  St Lucia