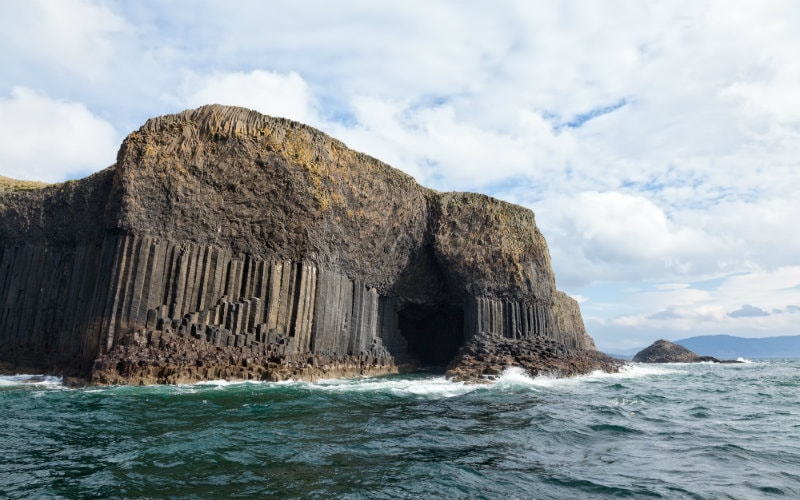 1/12

 Fingal's Cave, Inner Hebrides, Scotland

Add the Inner Hebrides to your UK family holiday and visit Fingal's Cave which lies sits under the  island of Staffa. Although you can't go in – it's part of Scotland's National Nature Reserve – you can take a boat tour and you really should.

The cave is formed entirely from hexagonal basalt columns,  not unlike Northern Ireland's Giant's Causeway. However, this wonder has a natural arched roof which echoes the sound of the waves: in Gaelic it's known as  'An Uaimh Bhinn', 'The Melodious Cave'.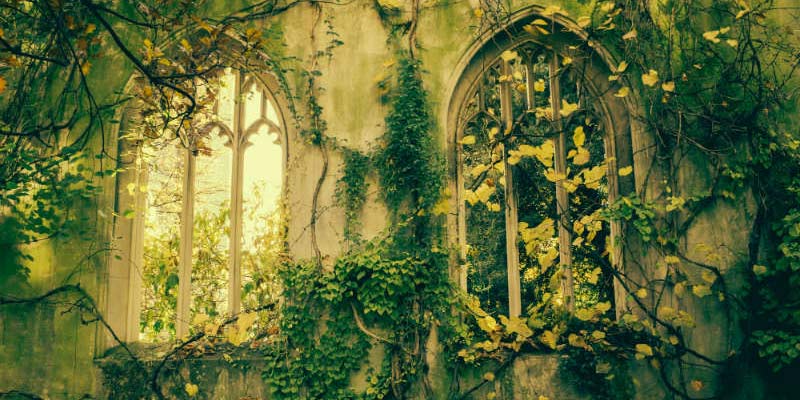 2/12

 St Dunstan-in-the-East, London

This spellbinding gothic ruin is hidden in the heart of London. It was originally built in 1100 and severely damaged by the Great Fire of London in 1666. During WWII it was also extensively bombed, and then lay abandoned for decades.

However, in 1970, St. Dunstan-in-the-East was finally at peace and opened as a public garden. Nature gone wild adds another element of enchantment to this lovely place which regularly wins heritage and landscaping awards.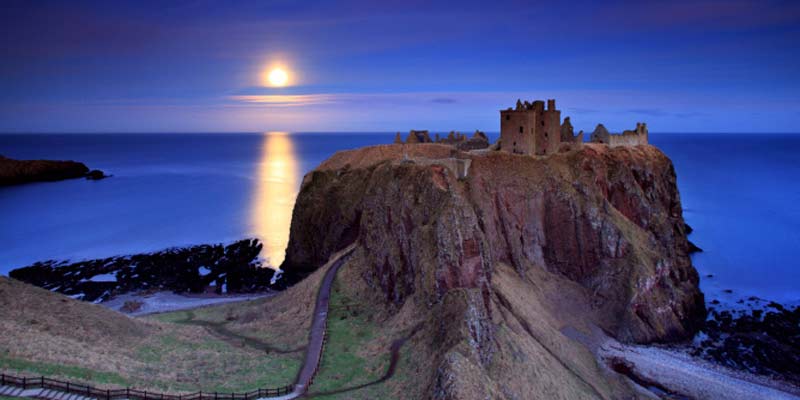 3/12

Dunnottar Castle, Aberdeenshire

This magical addition to a UK family holiday sits in the far north east of Scotland. Originally a cliff-top fortress, you can still see the remains of barracks and lodgings today. Although you'll have to use your imagination to envisage Dunnottar's interior.

If you think it looks imposing now, think how daunting it must have looked to potential invaders. In fact it's famous for holding off Cromwell's army for eight months in 1651 in order to protect the Scottish Crown Jewels. And in yet more grand history, Dunnottar also has links to William Wallace and Mary Queen of Scots.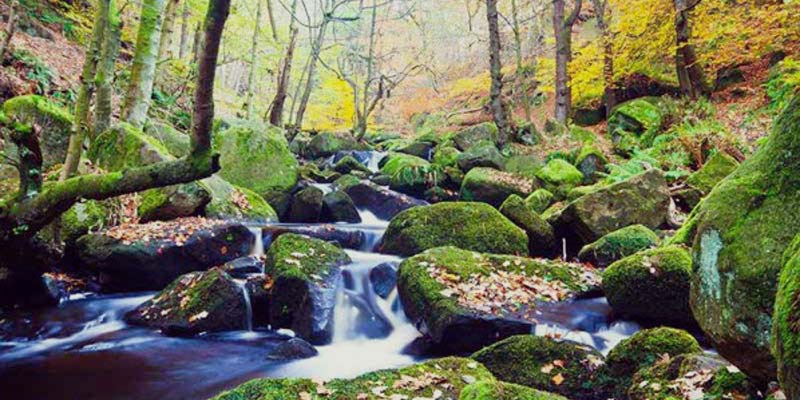 4/12

Longshaw, Derbyshire

Mysterious Longshaw's 1600-acres of moor and woodland lets you explore the historic Derwent Valley. As well as tremendous views, you'll discover old millstone quarries and hike along ancient packhorse routes. Now owned by the National Trust, it's believed the name comes from the long wood found in Padley Gorge.

Interested in entomology? Scientists from the University of York carried out a ground breaking study into insect behaviour at Longshaw by fitting 1000 Northern Hairy Ants with tiny radio receivers to monitor how they communicated and travelled between nests.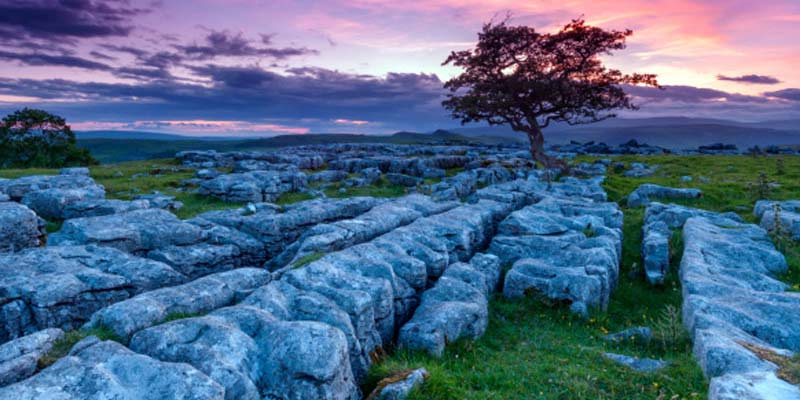 5/12

Limestone Pavement, Yorkshire Dales

Nestled on top of Malham Cove's 260 ft cliff face, this Limestone Pavement is a rare geological formation created during the ice age. Today its large limestone blocks are a unique wildlife habitat. So it's a great place for kids to spot mini-beasts on a UK family holidays. Don't miss the view from the top, looking towards Malham, the most visited village in the Yorkshire Dales.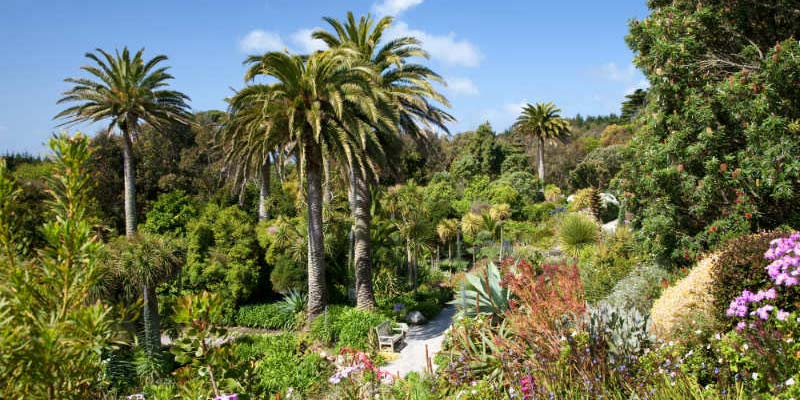 6/12

Tresco Abbey Gardens, Isles of Scilly

The 17-acre sub-tropical Tresco Abbey Gardens can be found on the Scilly island of Tresco. Thanks to a mild winter climate and long hours of summer sun, the gardens are home to exotic plants from all over the world. Of course, high walls and hedges, acting as windbreaks, also helps it to flourish.

The garden was established in the 19th Century by Augustus Smith, and were his first commission for a private property.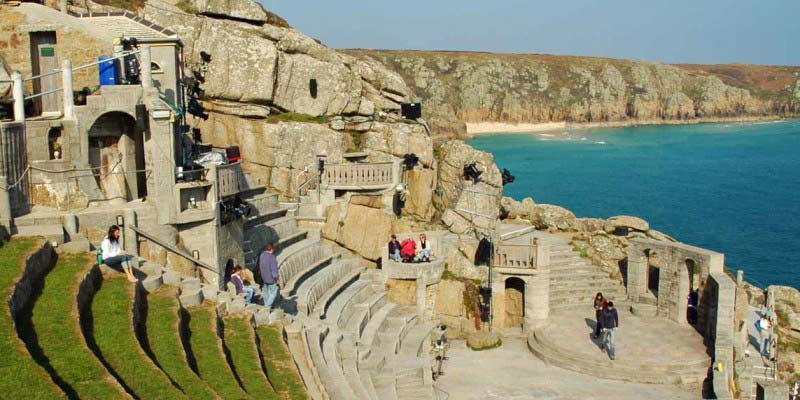 7/12

Minack Theatre, Penzance

This unusual theatre overlooks the sea. As a result, it's not hard to imagine it as a perfect setting for Shakespeare's The Tempest. In fact this was exactly the play Rowena Cade of Minack House built it for in the early 1930s.

The first performance was in August 1932 to a small, invited audience. Now Minack attracts over 80,000 theatre goers to its annual summer programme. Although more than 150,000 visitors a year arrive just to look at the theatre itself.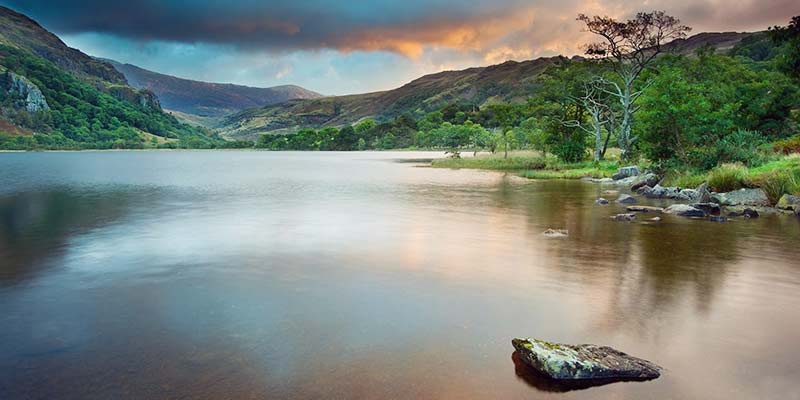 8/12

Llyn Gwynant, Snowdonia

Llyn Gwynant lies on the river Glaslyn within the Nant Gwynant valley. The almost supernatural calm makes it a magnet for kayakers on a UK family holiday. Plus, it's a near neighbour to Llyn Dinas, another ethereal Welsh lake, and Mount Snowdon is just a few kilometres north.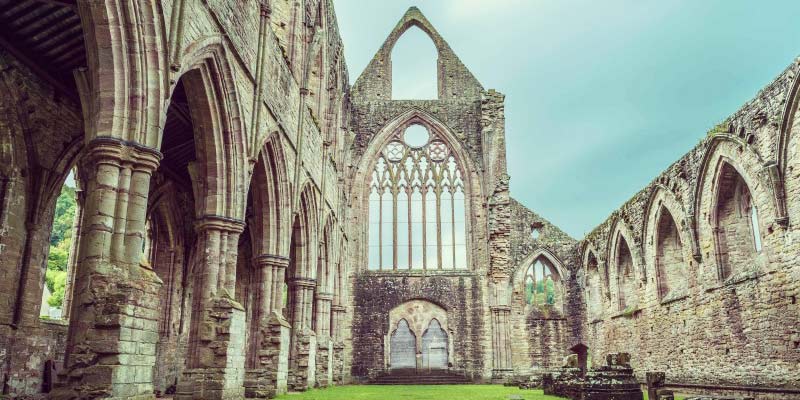 9/12

Tintern Abbey, Wales

Tintern Abbey is the best preserved medieval abbey in Wales and its architecture spans 400 years from 1131-1536. The contrast between stone and exposed elements will take your breath away. But just wait until you get into the history: Tintern was the first Cistercian Abbey in Wales and only the second in the UK.
10/12

Corfe Castle, Dorset

One of the most famous survivors of the English Civil War, Corfe Castle is over 1000 years old. Down the centuries it's been a Saxon stronghold, a Norman fortress, occasional royal palace and even a family home.

During the 17th century English Civil War, Lady Mary Bankes' defence of the castle made her a folk heroine. And it's also said Corfe holds the secret of what really happened to King Edward who mysteriously (and violently) died here in 978. This one is a must-do for history keen kids on any UK family holiday.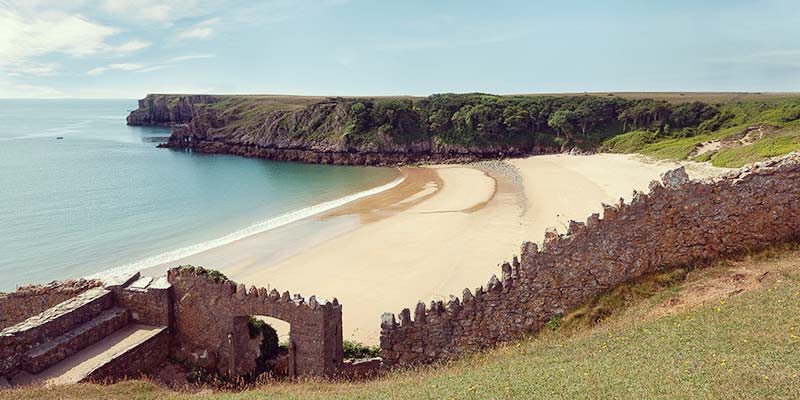 11/12

Barafundle Bay, Pembrokeshire

This secluded beach in Wales is a great addition to your UK family holiday. It sits in a small bay flanked by dunes and pine trees and award winning sands and good green credentials should make it busy in summer. However, it's only accessible by a half mile walk from the nearest car park so that tends to keep crowd levels low.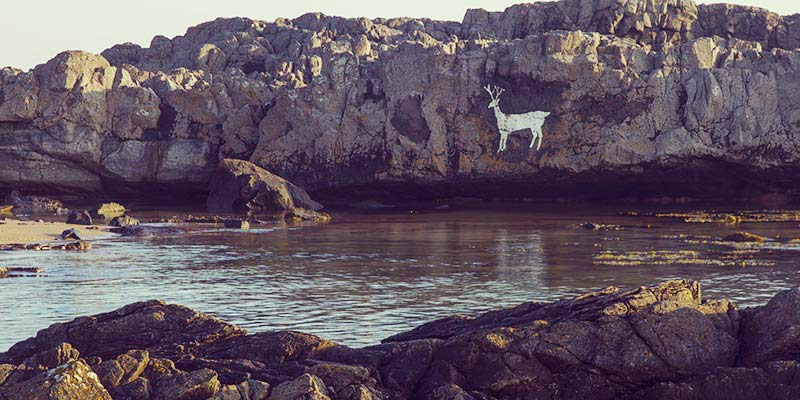 12/12

Stag Rocks, Northumberland

These rocks are home to Bamburgh Lighthouse, the most northerly in England. On your next UK family holiday, climb up for great views of Farne and Holy Island then have a marvel at the Stag Rocks. The origin of the white stag is a mystery, but some claim it was painted by an Italian prisoner of war during WWII. Whatever the story, it's a good spot to up your Instagram game.