About Us
Find and book unforgettable family holidays
Family Traveller puts families at the heart of everything we do, educating and inspiring parents with our award-winning content, so they can discover and book incredible family trips.
Whether parents are wondering what to do with the kids this weekend, or fantasising about epic adventures in far-flung places, Family Traveller gives them everything they need to find it, plan it and book it.
---
Online
Our easy-to-use website is a one-stop-shop for planning unforgettable holidays and days out, thanks to our expert destination guides, endless ideas for cool things to do in the UK and across the world, amazing competitions, unmissable travel deals and more.
---
Follow us on social media
Follow us on Facebook, Instagram and Pinterest. We regularly post competitions, travel news, days out inspiration, school holiday ideas and great family travel offers. And don't be shy about commenting, we're good at responding and always interested to know what's on your mind.
---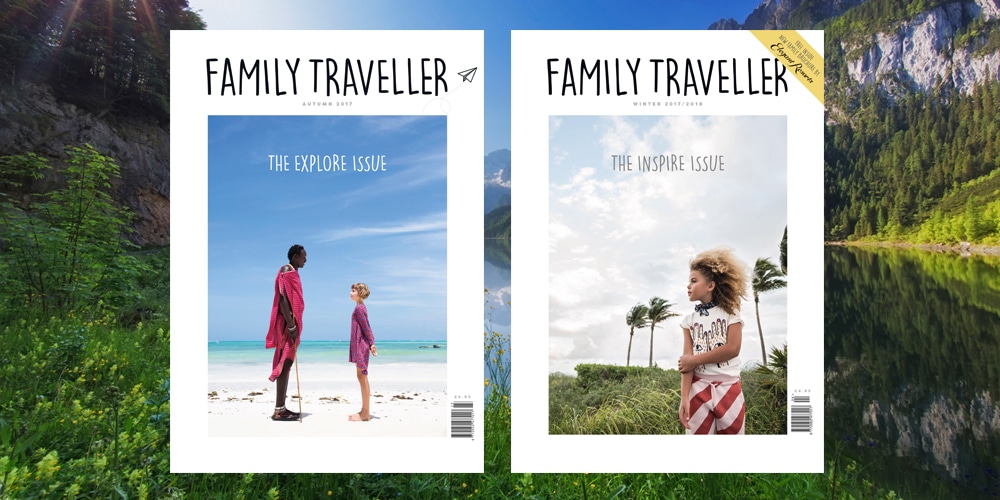 In print
Since Family Traveller first launched we've published 30 exceptional magazines. Each one has been packed with fascinating destinations and endless creative ideas to help parents with their family holiday plans. And in 2021 we intend to publish two equally exciting magazines to celebrate the relaunch of travel after the year that was 2020. Please subscribe to our Newsletter and we'll let you know their publication dates and where you can buy them.