Sponsored Content
You've taken your kids to Florida, Greece, South of France and all the other usual family getaways, but we've rounded up some experiences that might linger in the memory a little longer…
It's all too easy to opt for the old classics when considering taking your family away. In your mind they're simple, hassle-free and 'do the job' of getting you away from your desks, and making some memories for your children.
The truth is, the world is getting smaller, and it's becoming easier to really make the most of our amazing planet. There are plenty of incredible and competitively priced experiences and itineraries available to guide you and take the stress out of organising the trip.
Most importantly, there are some truly life-changing experiences out there that will create precious and unforgettable memories for your entire family. Here are ten that we think form the ultimate family travel wish list:
1/10

 Snorkelling in the Galapagos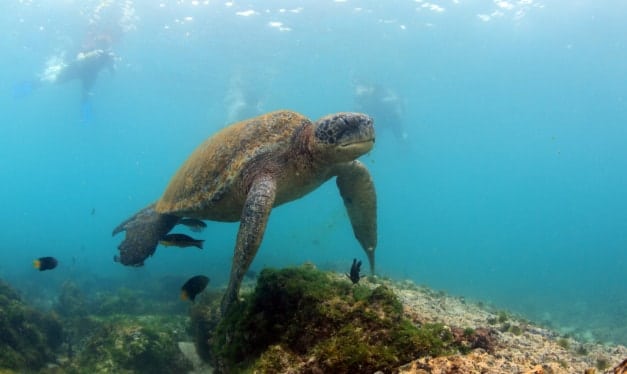 Enjoy a jam-packed but sensibly spaced adventure in Ecuador – hopping around the diverse and unique islands of the Galapagos. This is definitely a trip for the nature lovers, and a chance to interact with some of the world's rarest and most beautiful creatures. The shining gemstone in this crown of activities has to be snorkelling with sea lions, turtles, manta rays, and even sharks. (Don't worry – the type that don't bite!) It's a life-changing experience for any child who loves animals – and certainly beats the local petting zoo.
Prices from: Child £1,517 Adult £1,685
2/10

 Camping with the Bedouin in Jordan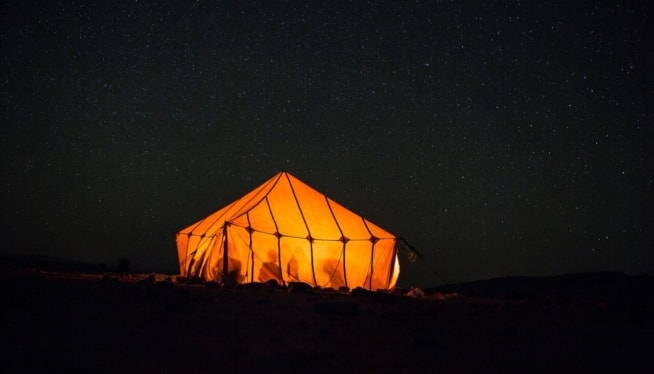 Most kids absolutely love camping – the excitement of seeing the stars, building a campfire, and connecting with the great outdoors is utterly infectious, but this eight day trip takes it to the next level. You head to Jordan which is steeped in ancient history, including the 2,300 year old Roman city of Jerash, the famously striking pink architecture of Petra and the mind-blowing vistas of Wadi Rum. The daily excursions are both interactive and informative, giving you and your family a unique insight to the setting for a plethora of cultural wonders, from Bible stories to Lawrence of Arabia. It's a full-on schedule, but with activities that range from the exhilarating (like 4WD desert discovery) to the downright relaxing (floating in the Red Sea, anyone?). But most importantly, you'll never see a starry night sky quite like it…
Prices from: Child £716 Adult £795
3/10

 Snorkelling between two tectonic plates in Iceland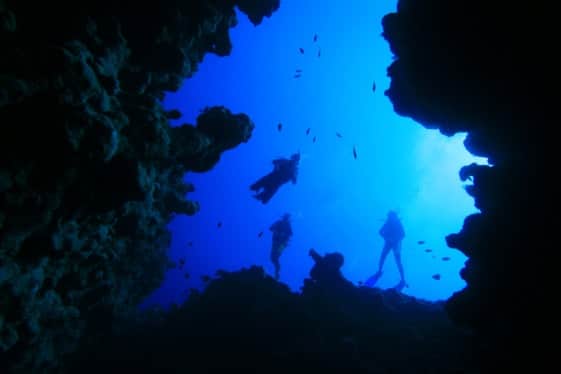 Remember learning about tectonic plates? Geographic information at school seemed almost impossible to grasp hold of back in the day – but maybe that's because we only had pictures in textbooks? An experience like swimming in the cracks of the land itself will certainly cement some knowledge in your children's' mind, but there's actually so much more to this week in Iceland – including other geographical wonders like geysers, waterfalls, lava tubes, volcanos and the famous Blue Lagoon.
Prices from: Child £1,328 Adult £1,475
4/10

Husky dog sledding in Slovakia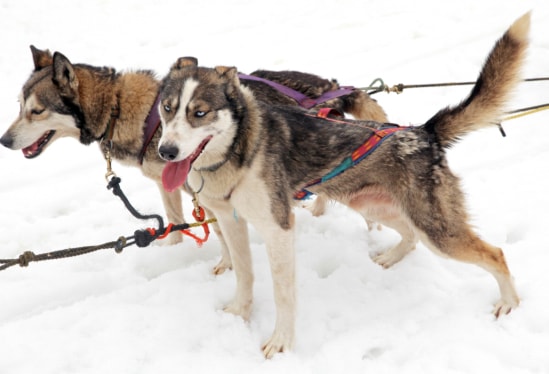 Not many people would consider Slovakia as the best place to go for a winter holiday – but that's why it's made our ultimate family travel wishlist. It's a largely undiscovered gem, and there are a handful of thoughtfully crafted itineraries to provide some much needed structure in the arctic wilderness. Our favourite includes dog-sledding – the ultimate winter experience for any child! – some gentle skiing and snowboarding, sledding, snowshoeing and unbelievable views of the Tatra mountain range. Plus, once you're pleasantly aching from a day of snowy frolicking, you can relax in one of many restorative thermal pools. Bliss.
Prices from: Child £833 Adult £925
5/10

 White water rafting in Andorra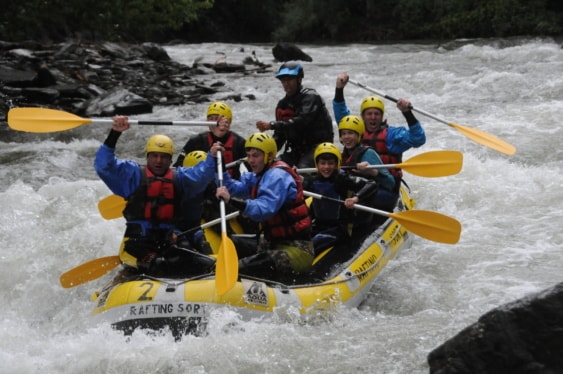 Are your kids little balls of energy? Don't try and get them to sit still and be quiet on a beach in Barbados – there are plenty of holidays out there that are perfectly tailored to the 'doers' of the world, and they don't all require 12 hour flights and huge payouts. One of our favourites for 2016 takes place in the Pyrenees, Andorra's breathtaking mountain range. Hopping around the multitude of lakes, valleys and peaks with mountain biking, hiking and cycling, the highlight for us has to be white water rafting along 14 km of the Noguera River, renowned for both its child-friendly safety, and uninterrupted flow.  
Prices from: Child £626 Adult £695
6/10

 Trekking the Inca Trail in Peru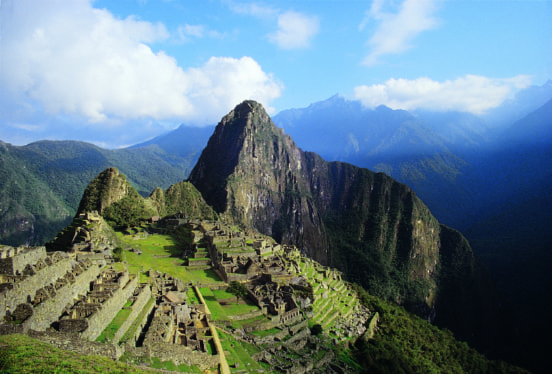 This is quite a big ask if your little ones are under 11, or a bit delicate, but if you can pull it off, the memories will last a lifetime. Seeing one of the world's most enchanting and mysterious sights is an incomparable experience, and a four-day Inca Trail trek ends with two days in the magical Machu Picchu, complete with a tour guide who will bring the world-famous ruins to life. The best news is that the 15 day adventure also includes explorations of the imperial city of Cusco, the colourful Sacred Valley and an optional extension into the jaw-dropping Amazonian rainforest…
Prices from: Child £1,616 Adult £1,795
7/10

Camping in the Jungle in Borneo

Speaking of the rainforest – that's really a whole experience in itself. The tropical climate, untrackable diversity of wildlife, jaw-dropping flora and excitement of staying overnight – to the musical hoots of all manner of critters – is reason alone to try this 12 day adventure in Malaysia. It's not all about the camping though. There's also the once-in-a-lifetime opportunity to meet some Orangutans in the amazing Sepilok Rehabilitation Centre, and also to get a few cheeky hours of tanning in at the breathtakingly beautiful Pulau Tiga National Park – renowned for its milky white sand beaches and crystal clear seas.
Prices from: Child £1,031 Adult £1,145
8/10

 Homestay in Thailand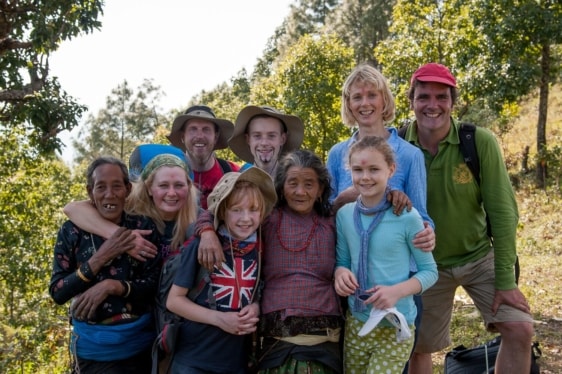 There are hundreds of different family package deals to Thailand, but this one is a little different. Yes, it includes all the family favourites, including the Elephant Nature Park, huge Buddhas, ancient temples, and Bangkok explorations, but it also factors in a day staying in the Thai village of Ban Hua Tung – complete with a community meal, music, dancing and really getting involved with the culture. There's nothing quite like it, and we think it's a personal, memorable experience that rivals the home comforts of a luxury hotel tenfold…
Prices from: Child £806 Adult £895
9/10

 Pizza making in Italy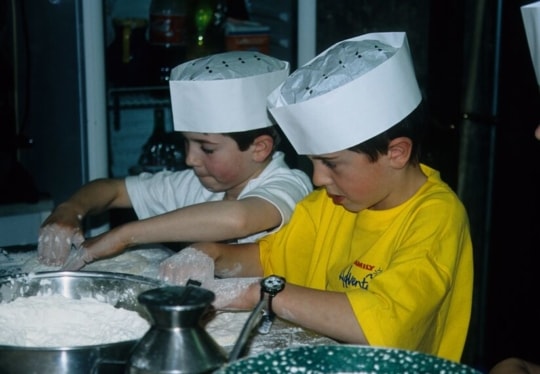 One thing we've really learned is that you don't have to travel to the other side of the world to make incredible memories. There are plenty of stunning locations and intriguing cultures to explore just on our doorstep, and Italy is most definitely one of them. The lush surroundings of Lake Garda are the perfect backdrop to family relaxation, and certainly makes a change from the usual beach holiday. With cycling, boat trips and a trip to a traditional pizzeria for some fun and floury cooking lessons, it's as action-packed as it is unwinding.
Prices from: Child £1,196 Adult £1,196
10/10

 Exploring the Taj Mahal in India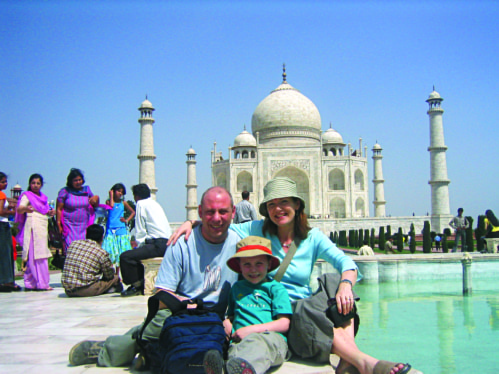 India can sometimes seem a little overwhelming, from a family holiday perspective, but an itinerary like this will take the stress out of proceedings, and allow you to just enjoy the experience and soak up the culture. As well as visits to all the Moghul wonders, and expeditions to more remote locations, like the visually striking Shekhawati, your family can see one of the great architectural wonders of the world – the incomparable Taj Mahal.
Prices from: Child £765 Adult £850