While the desert may seem as though it is no more than just a barren landscape, it is full of adventure, mystery and tradition. From camel treks and fire shows to belly dancing and meals under the stars, activities in the desert are endless and visitors can only come away in awe from what is guaranteed to be an vivid and unforgettable experience for everyone.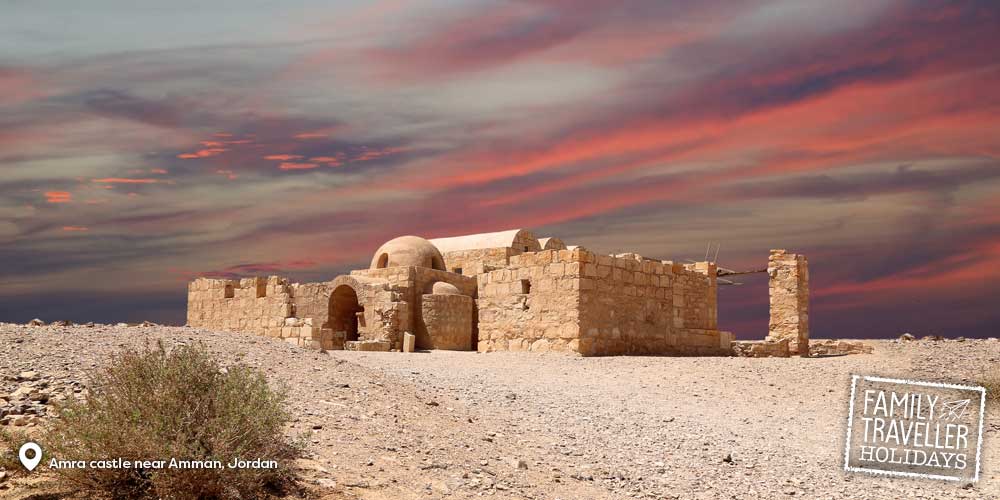 1/5

Discover Jordan's desert castles

For centuries, visitors have flocked to Jordan, drawn by its mysterious desert landscapes, ancient architecture and warm native population. Compared with its neighbours it's relatively untouched; however its vast collection of beaches, castles and churches, added to the fact that it is one of the region's safest destinations, makes it a great choice for families, whether with little ones or teens. What's more, a stay in the Amman West Hotel means the perfect balance between residing in a quiet neighbourhood, that's close to all the action in the city centre.

During your stay, you and your entourage can enjoy a desert castles tour, the first stop being the renowned Al Kharraneh Castle (Qasr Al-Kharanah). Believed to have been built sometime before the early 8th century AD, it is one of the earliest examples of Islamic architecture in the region. From there you will visit the UNESCO World Heritage site of Amra Castle (Qasr Amra), the best-known of Jordan's desert castles, before arriving at the stunning Al Azraq Castle (Qasr Azraq). Built using the local black basalt, its square structure is accompanied by 80 metre-long walls that surround a large courtyard housing a small mosque. You will even have the opportunity to discover the remains of a Roman board game that have been carved into a pavement.
What's included?
7-night room only hotel stay at Amman West Hotel

★★★★

May half term 2020
Return flights from London Heathrow
Hand & hold baggage (allowance varies by airline), plus return private transfers
Desert Castles Tour included
Price: £2,899 for a family of four