Sponsored Content
What makes the perfect family adventure holiday? Is it the destination, the accommodation, the activities or perhaps a combination of all three? What is more important, seeing as much as possible or lingering in certain places to watch local life unfurl?
If you're going to go somewhere adventurous and more expensive than a European 'fly and flop', it's important to get it right by creating an adventure that fits you and your family like the proverbial glove.
The good news is, understanding the ingredients required to create the perfect family holiday is what Stubborn Mule do best. Why? Because every member of the Stubborn Mule team are parents themselves ('holidays made by parents for parents') and spend an envy-inducing amount of the year out on the road scouring each destination for the most family friendly activities, hotels, transport and sights.
They know which hotels have connecting rooms and toddler pools. Zip wires, canoe trips and more have been rigorously tested not only with children from babies to teens but in several cases, grandparents, too. And as for destinations, they don't just know each country inside out, but when to travel there and which activities and cultural highlights will suit families best.
Baking the perfect cake requires all the right ingredients, combined in the right order. Using their personal experience, the Stubborn Mule Team have compiled the key ingredients for the perfect family holiday. It's not an exhaustive list and you don't have to include them all, but they should each help to create truly memorable travel moments for your family.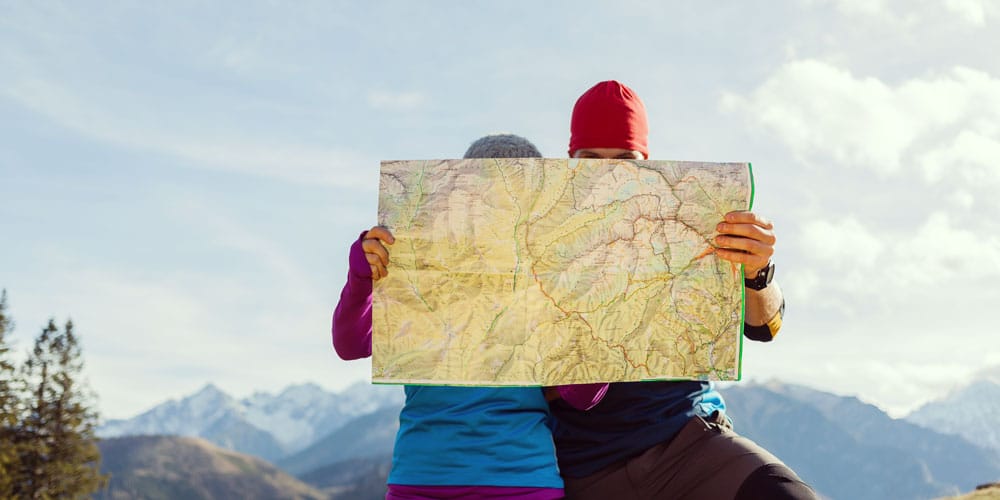 1/10 

Destination, destination, destination…

It might seem obvious but it is vital to choose the right destination to suit your family's preferences and inclinations. If you are have very active children, at their happiest when out climbing mountains or trekking through the rainforest then they might not appreciate the daily temple visits and cultural tours of, say, Burma or India. Equally if you love the heat and humidity of the tropics then a trip to Nepal at Christmas is probably not going to be the right choice. Take a look at our inspirational Destination pages which list some fantastic reasons why you should take children to these wonderful countries and you will soon get a steer on which destination is right for your family.
Find out more about adventurous destinations for families with Stubborn Mule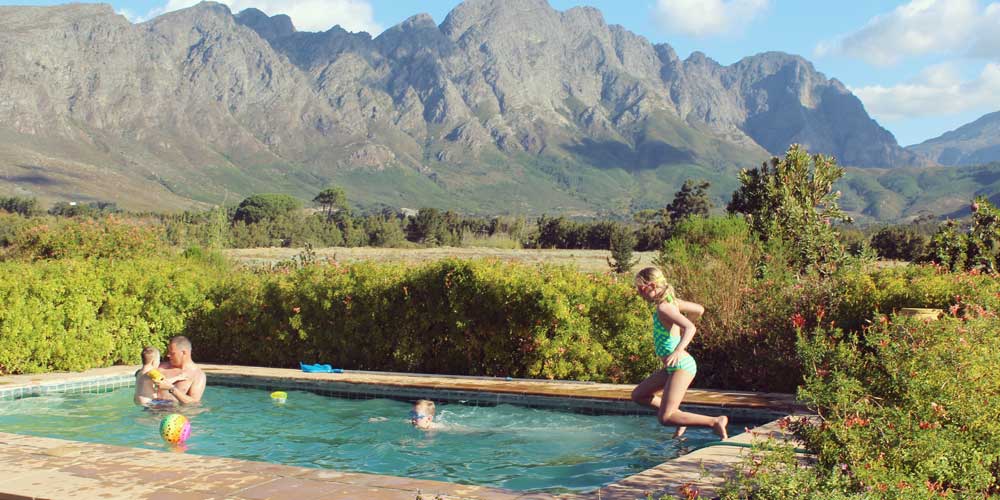 2/10  Include a swimming pool wherever possible
At the end of a day's exploring, knowing you have a pool to come back to makes all the difference – a place to cool down, have fun and collectively relax at the end of the day. Kids are kept entertained, adults may even get a bit of time to themselves – what's not to love? Whilst pools aren't available in more remote, out of the way places, it's worth making sure that the majority of your itinerary includes access to water whether that is a hotel pool, a river, waterfall, lake or the sea.
In South Africa we know the perfect B and B tucked away in the hills around Franschhoek; pool to die for and a glass of chilled chardonnay.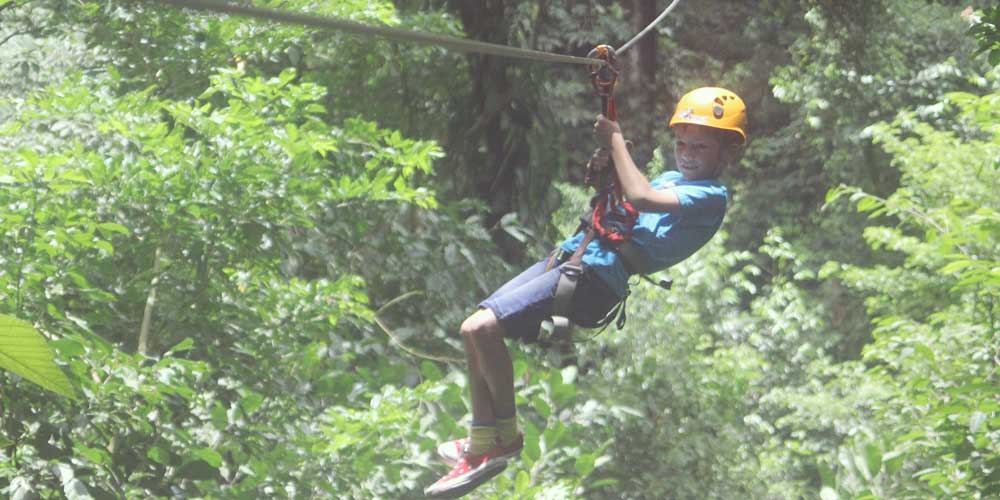 3/10

  Plenty of activities

Often the most anticipated component of the adventure travel holiday (if not by adults then certainly by kids) are the activities. It doesn't matter which destination you choose, there's always somewhere you can collectively challenge yourselves and feel accomplished – and it's great for family bonding time too whether it be white water rafting, zip-lining, mountain biking or canoeing.

Costa Rica is probably the best destination for all round adventure activities, making it the perfect destination for teens.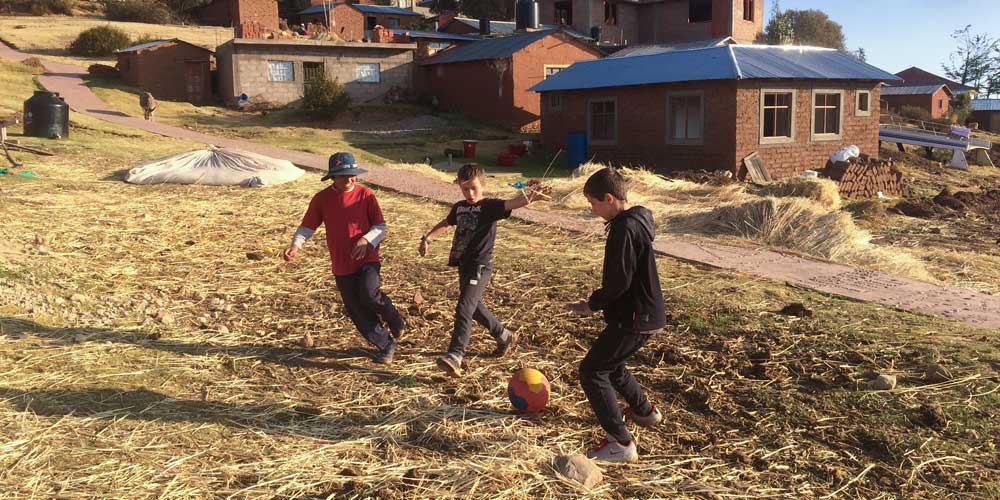 4/10

  Include a homestay

When travelling to more exotic family travel destinations, why would you just stay in upmarket hotels? Far better to mix things up, accommodation-wise and give yourself and your kids an insight into how locals really live (this also helps with budget of course).

In Peru you can stay the night with a local community on the banks of Lake Titicaca, joining your host family to take the llamas to pasture and enjoying an authentic home-made meal to boot.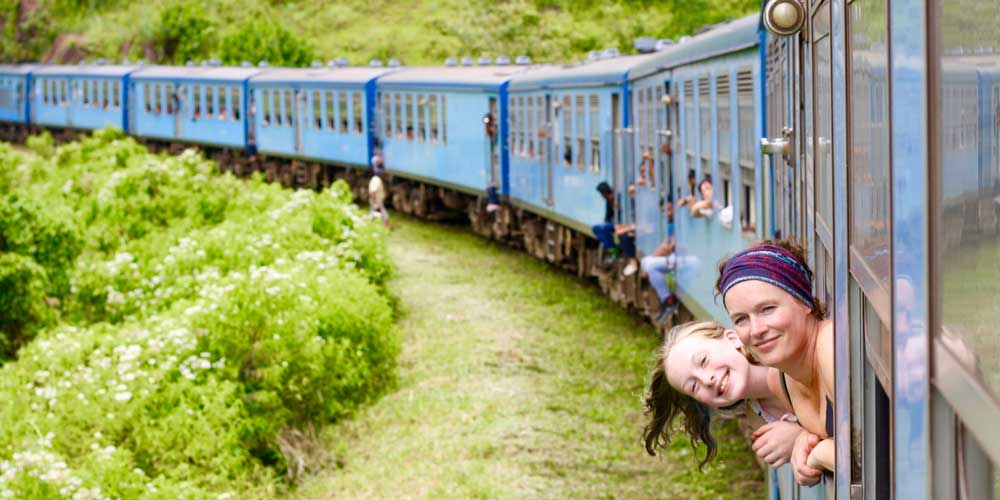 5/10 

Wheely great transport

How to get around? Let us count the ways: horse, canoe, kayak, camel, bicycle, bullock cart, tuk-tuk, fat-bike, classic car, rickshaw, donkey, hot air balloon….When it comes to transport, try to include as many local options as you can. After all, the journey can count just as much as the destination.

In India, you can ride a rickshaw in Delhi, a camel in Jaisalmer and a rickety old train between the two, a sure-fire way to keep the children engaged.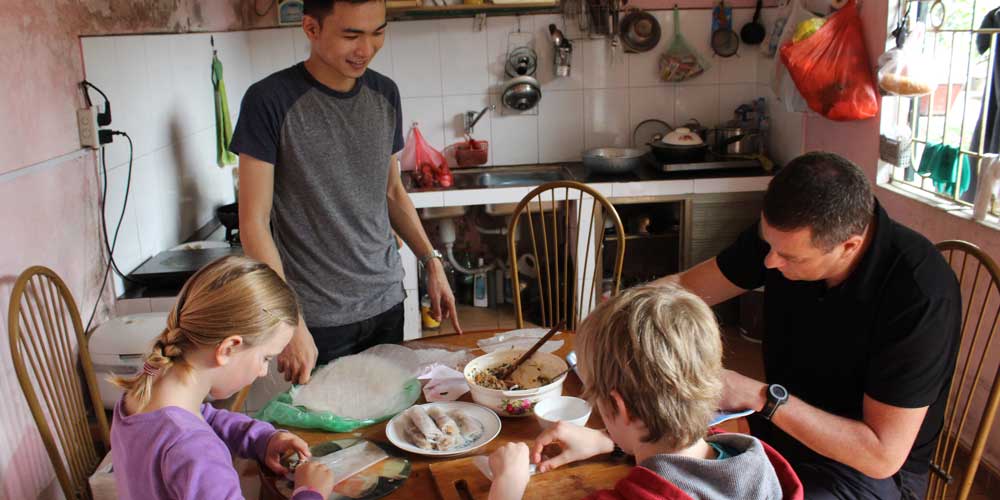 6/10

  Foodie forays

A far-flung holiday is a chance to tantalise the taste-buds with exotic dishes you'll never get at home so why not learn how to rustle up a few dishes whilst you're at it. Kids love any kind of interactive activity and a cookery class is no exception. In Vietnam you can visit a local family and learn how to make crispy spring rolls before heading off for an afternoon bike ride around the back streets of Hanoi to work off the calories!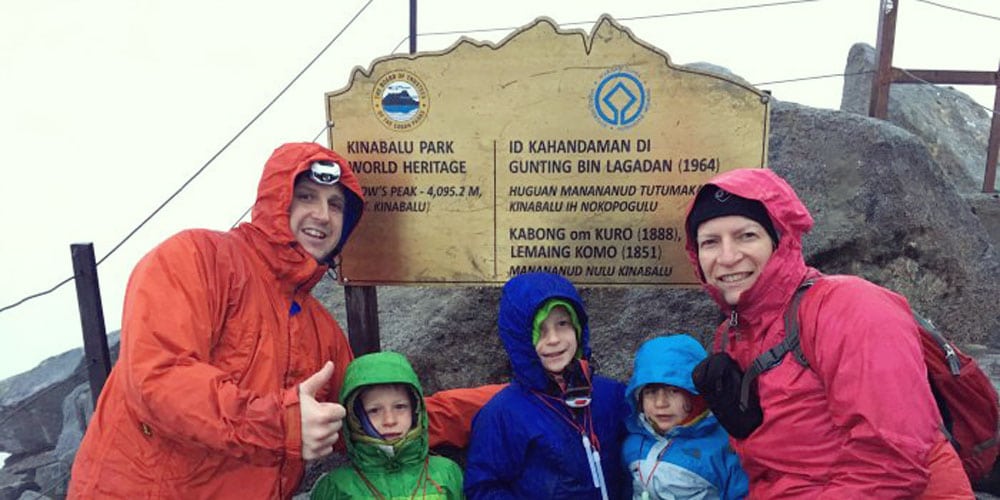 7/10 

Give the kids a challenge

For the ultimate in playground kudos, consider including a real physical challenge in your itinerary. An ascent of Mount Kilimanjaro (highest mountain in Africa), Mount Toubkal (highest in North Africa) or Mount Kinabalu (highest in South East Asia) will be enough to give your child enviable boasting rights at school. Stubborn Mule's Helene took her family up Borneo's Mount Kinabalu and her daughter (aged 5) currently holds the record for youngest girl to summit the mountain. Find out more about climbing Mount Kinabalu.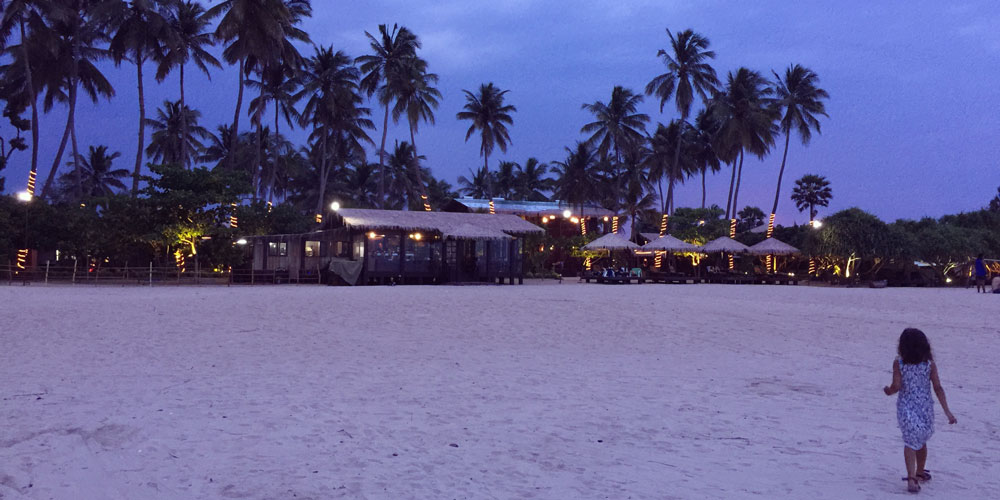 8/10 

Stay in boutique hotels.

We've already mentioned the need for a pool where possible, but more generally, boutique hotels are perfect for families. If you stay somewhere small, you can put younger kids to bed (within earshot) and then sit nearby to have dinner and drinks. Sri Lanka leads the way with gorgeous bijoux accommodation: tea plantations, coconut plantations, heritage homestays and idyllic beach retreats.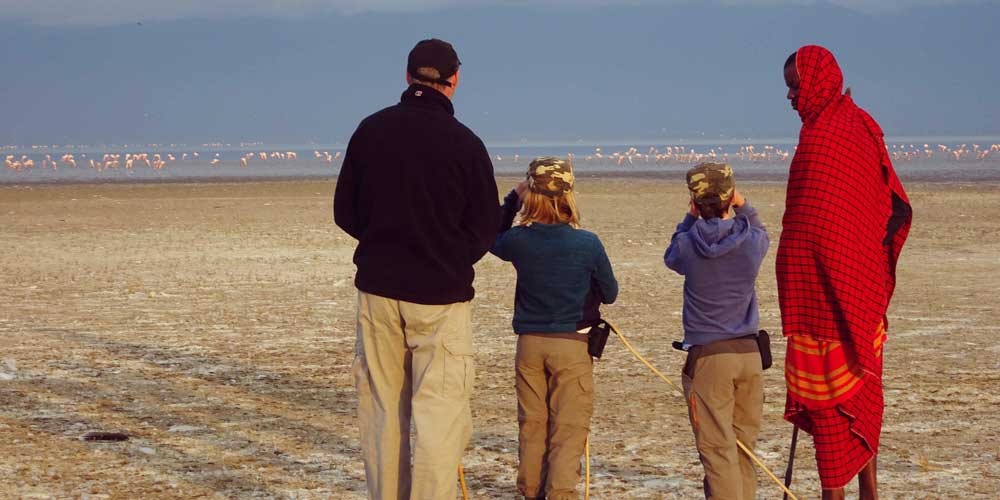 9/10 

Get up close and personal with the wildlife

Okay, so if we're talking lions, you don't want to get too up close and personal, but there is little that children enjoy more than exciting wildlife adventures. Snorkelling with sea-lions in the Galapagos, walking across the plains with giraffe in Tanzania and playing on the beach surrounded by penguins in South Africa are all going to tick the wildlife box. In Sri Lanka you can take a walk through the jungle with your elephant, leading them down to the river where you can help with the daily bath. Prepare for a thorough squirting! This is also on offer in Thailand, India and Burma and we have checked that each of these places are ethically and responsibly operated.
Find out more about where to see wildlife with Stubborn Mule Travel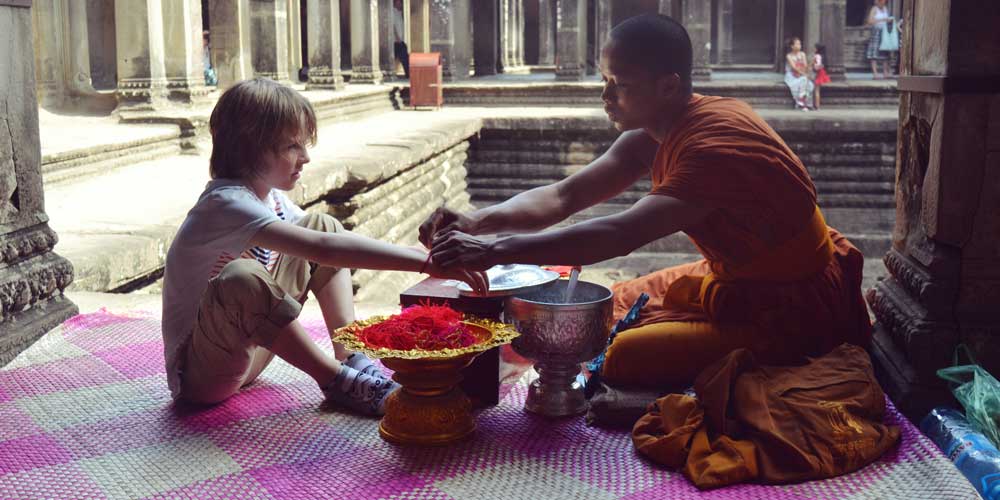 10/10

  Find kid-friendly ruins

Most children may not be on the edge of their seats with anticipation about visiting ruins, but do it the right way, and the history can become a highlight. Visiting the Tombs of the Pharaohs in Egypt may be a more enticing prospect if the journey there is by donkey. The temples of Angkor in Cambodia will enchant even the most recalcitrant teens if they are left to their own devices and allowed to tackle the terrifyingly precipitous stairways or climb over lianas and vast tree roots in some of the less well-known sites a la Tomb Raider.
Find out more about visiting kid-friendly ruins in Egypt or Cambodia
The recipe for every family holiday will be different. At Stubborn Mule they want you to avoid the 'Kitchen Nightmare' and aim for the final of 'The Great British Bake Off'… This list gives you a great headstart on 'ingredients' to think about for that perfect family holiday so let's get travelling.